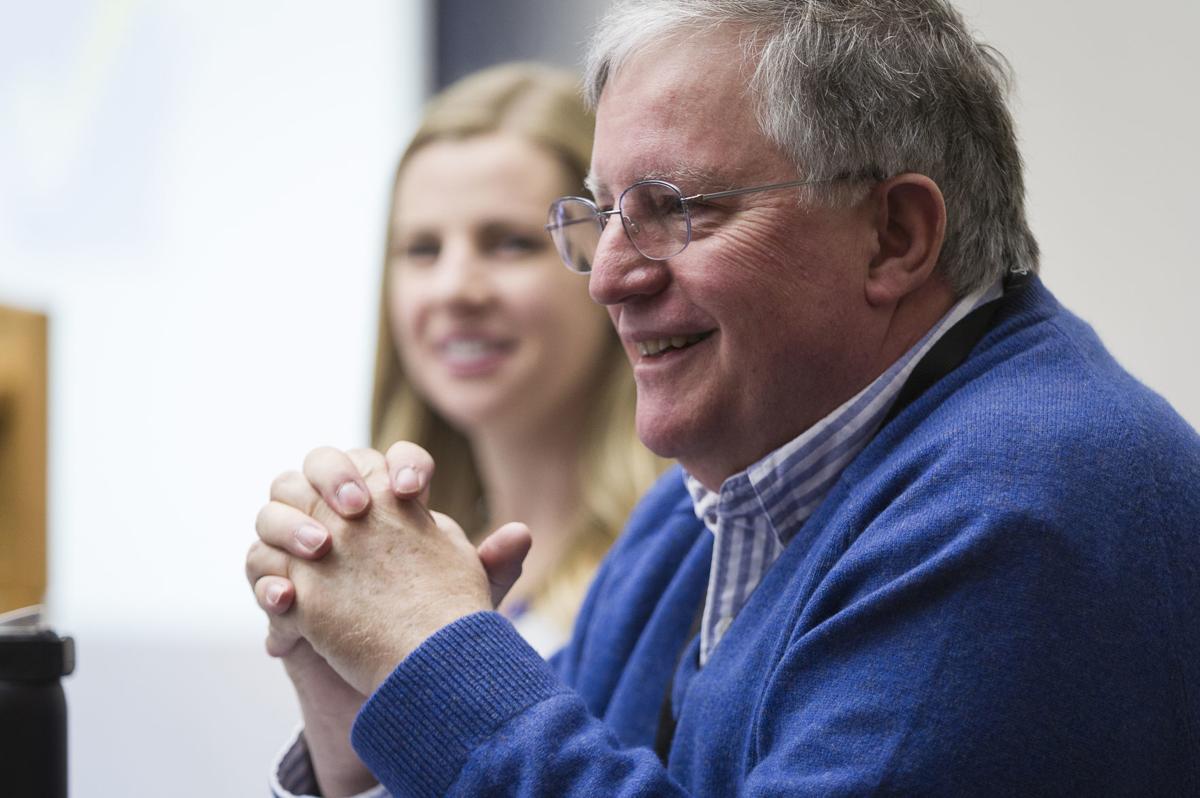 Most Wisconsin residents back the ongoing protests against police violence, though they are split over whether the inciting incident, George Floyd's death in Minneapolis police custody, is part of a broader pattern, the latest Marquette University Law School Poll finds. 
Still, those issues and others pollsters surveyed registered voters about this month showed big divides across respondents by race. 
The poll comes after nearly a month of protests following Floyd's death, in which a police officer knelt on the neck of Floyd, a Black man, for nearly eight minutes while he was in custody, as Floyd repeatedly called out, "I can't breathe."
Though 61% say they approve of the subsequent protests and 36% disapprove, and most also support the broader Black Lives Matter movement, they split 44%-48% over whether Floyd's death is an isolated one or part of a larger pattern. 
Specifically, 86% of Black residents said it was part of a broader series of incidents, while 72% of Hispanics did and just 44% of whites said it wasn't isolated. 
But nationally, poll director Charles Franklin noted that national surveys were showing at least 60% of individuals had said it was part of a bigger pattern. 
"In this, Wisconsin has been a little slower to catch up with a pretty rapidly changing opinion at the national level," he said.
Similar divides were seen across other related questions. For example, while 86% overall said they feel mostly safe around police and just 11% feel anxious, only 43% of Black respondents reported feeling safe compared to 90% of white Wisconsinites. 
Asked about whether police are too quick to use deadly force, overall 51% said no, but when broken down further, 68% of Black residents agreed, along with 71% of Hispanic respondents and just 38% of white individuals. 
"I think the differences in experience are important here," Franklin said. "The white experience of the police is just qualitatively different and they bring to that a much more positive view of police interactions." 
In Madison, the protests have been largely peaceful save for the first weekend, May 30 through June 1, when vandalism and looting of State Street and Capitol Square businesses occurred. But beginning with protests on Tuesday, June 2, police had been almost entirely absent and protests have generally remained without major property damage, while sharing specific demands to "defund the police" and more.
Those calls are supported by just 23% of respondents in the latest poll, although when individuals were asked about "calls to restructure the role of the police and require greater accountability for police conduct," 81% said they backed such changes. 
Pollsters were in the field June 14-18 surveying 805 registered voters. The poll carries a margin of error of plus or minus 4.3 percentage points. 
Widened support for Biden 
The poll also logged a bigger move toward presumptive Democratic nominee Joe Biden. 
The former VP logged 49% support over President Donald Trump, with 41% backing the Republican incumbent. 
The split last month was 46-43, with Biden leading — findings that were within the margin of error. 
"This has been a good gain for Biden at this point, and it's a relatively widespread gain," Franklin said. "He's picking up across different regions and different groups."  
Trump's job approval, meanwhile, has been relatively steady across the last five Marquette polls, and came in at 45% approve, 51% disapprove this month. Still, Franklin noted that the results showed "a real range on specific issues" such as Trump's handling of the protest, the COVID-19 crisis and the economy. 
Calling the protest response "a strikingly weak spot for him," Franklin noted 58% disapprove of the president's leadership in that area while 30% approve. 
On Trump's handling of the novel coronavirus outbreak, disapproval is at 52% while approval is at 44%. His handling of the economy is at 46% disapproval and 50% approval, the strongest level of support among the three areas.
Share your opinion on this topic by sending a letter to the editor to tctvoice@madison.com. Include your full name, hometown and phone number. Your name and town will be published. The phone number is for verification purposes only. Please keep your letter to 250 words or less.
Get Government & Politics updates in your inbox!
Stay up-to-date on the latest in local and national government and political topics with our newsletter.