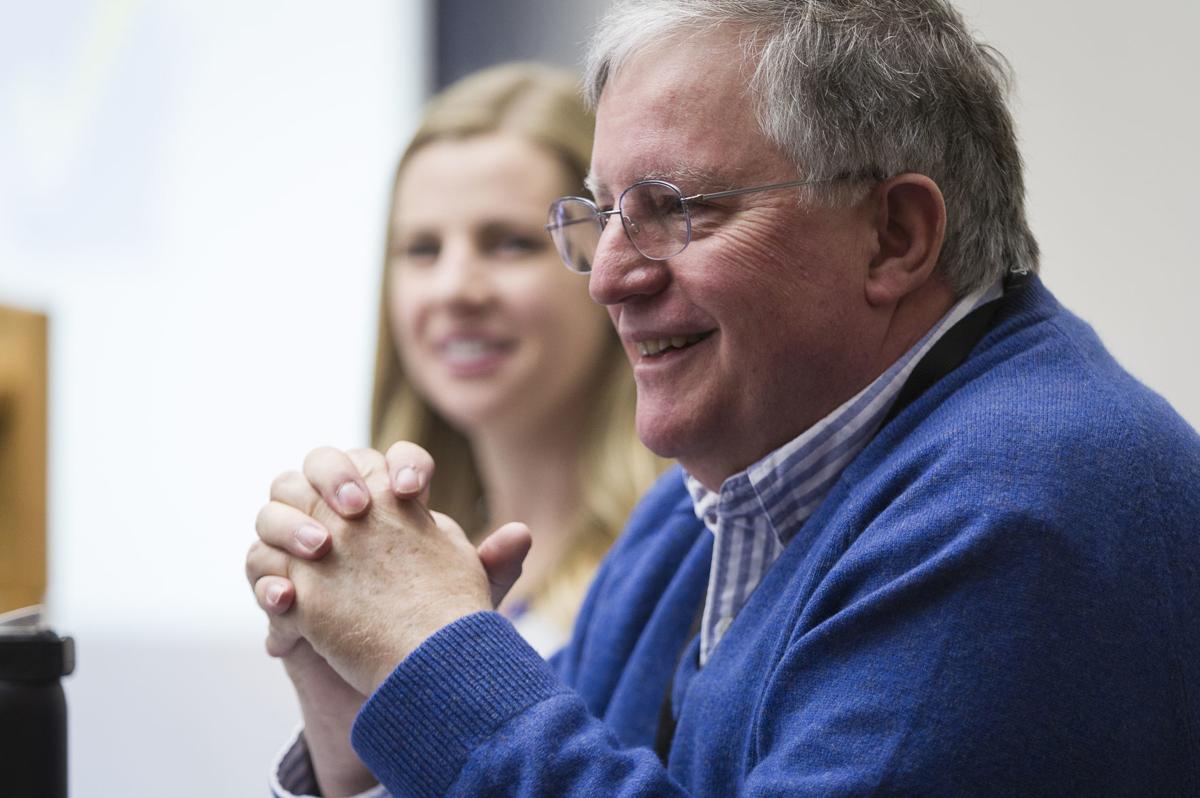 The biggest shift is among Republicans, the new survey shows, who went from largely agreeing with the closures ordered by Gov. Tony Evers' administration under the so-called "safer at home" order to being evenly divided over the directives. 
The results coincide with a push among some Republicans and business groups to reopen Wisconsin's economy, pressure that has also resulted in a lawsuit before the state Supreme Court challenging the extension of the state's stay-at-home order through May 26.  
In all, 69% said it was appropriate for officials to direct those closures while 26% said it was an overreaction, the latest poll found. That's "a big change" from late March's survey, Poll Director Charles Franklin said, which showed 86% of respondents backed the governmental orders and just 10% disagreed. 
"There's still a strong majority that supports the "safer at home" (directive), distancing and measures that have been taken," Franklin said. 
Franklin said Tuesday increased polarization is what's driving the shift. In March, more than 75% of Republicans supported the moves, he noted, while now they're "about evenly divided on the shutdown, whether it's appropriate or not." 
Among Democrats, 90% are still in favor of the closures, he added, down slightly from 95% in March, while independents logged 69% support this month, down from 79% previously. 
Overall, 56% said they were more concerned Wisconsin would reopen too soon rather than the state kick-starting businesses again soon enough (40%). 
Support of Evers' handling of the virus outbreak is also down from 76% in March to 64% this month. His approval is still higher than President Donald Trump's, which is at 44% in May, down from 51% in March. 
If the extended stay-at-home order was lifted now, most respondents said they'd wouldn't be comfortable attending worship services (52% uncomfortable), eating in a restaurant (57%), or going to a major sporting event, concert or play (73%). 
Still, a majority said they would be OK with visiting a friend or family member's home (77% said they'd be comfortable doing so) or shopping at a mall or large retail store (56%). 
More than half of respondents trust Evers more than the Republican-controlled Legislature to decide when to begin relaxing restrictions on public gatherings, while 33% trust lawmakers more, the poll showed. 
Voters are also bracing themselves for a longer COVID-19 crisis than they had anticipated in March. Then, only 9% thought it wouldn't be under control until a year or more from now, a number that has jumped to 36% in the latest survey. 
The poll, in the field May 3-7, carries a margin of error of plus or minus 4 percentage points. In all, 811 registered voters were interviewed, two-thirds of whom were reached by cellphone.  
Share your opinion on this topic by sending a letter to the editor to tctvoice@madison.com. Include your full name, hometown and phone number. Your name and town will be published. The phone number is for verification purposes only. Please keep your letter to 250 words or less.
Get Election 2020 & Politics updates in your inbox!
Keep up on the latest in national and local politics as Election 2020 comes into focus.