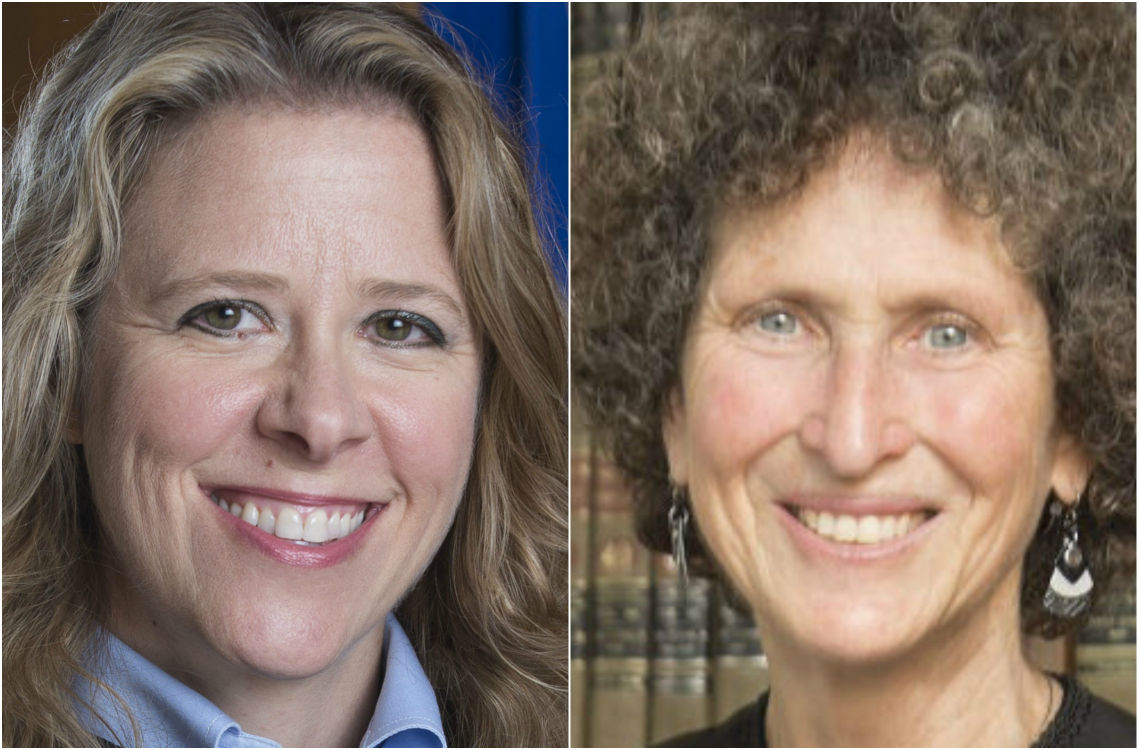 Wisconsin's Supreme Court race is a dead heat between Justice Rebecca Bradley and Appeals Court Judge JoAnne Kloppenburg, just a week after the two candidates emerged from a three-way primary election. 
Among registered Wisconsin voters, Bradley and Kloppenburg are tied at 30 percent each, while 31 percent say they don't know who they'll vote for in the April 5 election. The Marquette University Law School poll released on Thursday provided the first public polling on the race. 
Among those "absolutely certain" to vote, 23 percent are undecided. Thirty-seven percent said they'll support Bradley, while 36 percent said they'll vote for Kloppenburg.
Despite Bradley's incumbency and Kloppenburg having previously run a statewide race, voters still don't know much about either candidate.
Both candidates are viewed favorably by 22 percent of voters. Twenty-one percent have an unfavorable view of Kloppenburg, while 18 percent have an unfavorable opinion of Bradley. Fifty-seven percent of voters said they don't know enough or have no opinion on Kloppenburg, while 60 percent said that of Bradley.
Bradley was appointed to the high court by Gov. Scott Walker in October, after the death of Justice N. Patrick Crooks. Kloppenburg lost a tight race to Justice David Prosser in 2011. 
In the Feb. 16 primary election, Bradley earned 45 percent of the vote, while Kloppenburg trailed close behind at 43 percent. Milwaukee County Circuit Court Justice Joe Donald, who has since endorsed Kloppenburg, received 12 percent.
There is some partisan divide in support for the two.
Among Democrats and Democratic-leaning voters, Kloppenburg leads with 49 percent to Bradley's 15 percent, with 30 percent undecided. Among Republicans and Republican-leaning voters, Bradley leads 52 percent to Kloppenburg's 9 percent, with 31 percent undecided.
Among independents, 30 percent are undecided, while Kloppenburg leads Bradley 22 to 19 percent. But 27 percent said they wouldn't vote for either candidate.
Share your opinion on this topic by sending a letter to the editor to tctvoice@madison.com. Include your full name, hometown and phone number. Your name and town will be published. The phone number is for verification purposes only. Please keep your letter to 250 words or less.