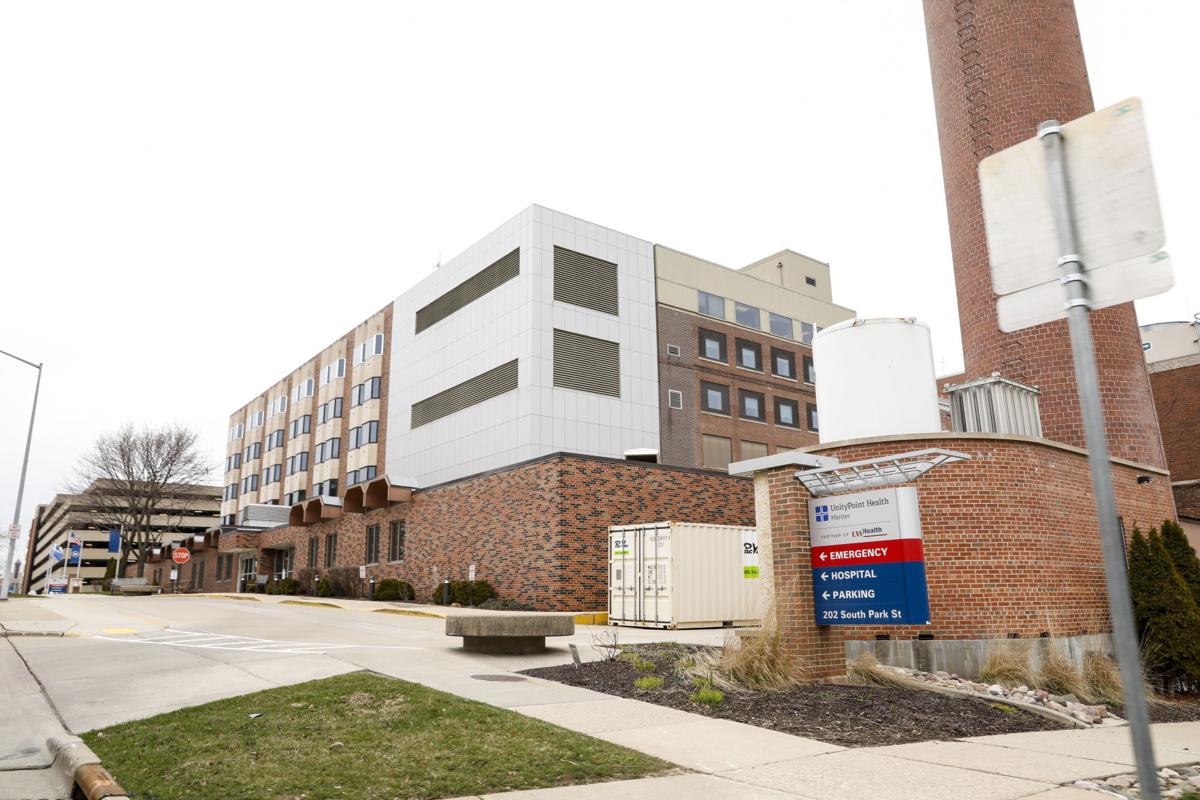 Nurses at UnityPoint Health-Meriter — one of Madison's three major hospitals — could go on strike next Wednesday as they continue to call for a new contract agreement that they say would better support frontline workers caring for patients during the COVID-19 pandemic. 
It's a move that "deeply disappointed" UnityPoint Health-Meriter, according to a statement from the hospital. 
SEIU Healthcare Wisconsin, a statewide union of healthcare workers that represents more than 850 UnityPoint Health-Meriter Hospital nurses, said in a statement March 13 they notified hospital management they would strike if they cannot reach a "fair contract." 
On Monday, Nicole McClure, a nurse at Meriter for the last 21 years, said the past year was one of the toughest in her profession. Despite that, she and her colleagues kept showing up and want to continue doing their jobs. 
"We don't want a strike," McClure said. "We would like to stay at the bedside and keep caring for our patients."
McClure, who helps deliver babies, said she wants to be respected and valued as an essential worker and see support from the hospital. 
"We just feel like we've earned some time off, so we can help recover and heal and recharge ourselves," McClure said. 
Nurses are advocating for improved policies to "ensure nurses can take care of themselves, heal and recover after a traumatic year and be valued and respected for their essential work," according to the union's statement. 
They are bargaining for proposals that give nurses voice in decision making, work-life balance and "sufficient" paid time off that does not require them to use vacation days when they need sick days. Also, they are calling for "just compensation" for nurses who pick up extra shifts on their days off and protections against the current pandemic and future public health emergencies.  
UnityPoint Health-Meriter said in its statement that the hospital has had a "strong, longstanding relationship" with SEIU Healthcare Wisconsin and actively engaged in bargaining for more than a month. 
"We are hopeful SEIU will return to the bargaining table, and we can continue negotiations toward a new contract," the statement said.  
The hospital said it wants to "correct rumors" about the bargaining process. The statement outlined conditions the hospital is offering, which include a pay increase of 3.7% on average, additional job protection during parental leave and a "pandemic relief bonus" of up to $800 per nurse.
"We recognize the challenges the pandemic has caused professionally, personally, and emotionally for all our team members, including our dedicated nurses," the hospital's statement said. "We value our nurses as individuals and have put great effort into supporting them."
The hospital said it has plans in place to "bring in qualified and experienced nursing staff in the interim" to ensure "safe patient care." 
The union's decision to strike followed two days of negotiations with a federal mediator. Under federal law, healthcare workers are required to give hospital management at least 10 days notice before taking strike action. 
Joe Maginn, a registered nurse in the Emergency Department at Meriter for over 20 years, said nurses' "moral obligation" to their patients and co-workers is used against them to "guilt us into working more or longer shifts."  
"They ask us to give and give without taking steps to honor or reward our commitment and sacrifices," Maginn said in the statement. "After the pandemic, we need protection and down time to heal. It is past time that nurses can make ourselves a priority as well as our patients. We have earned that much." 
Share your opinion on this topic by sending a letter to the editor to tctvoice@madison.com. Include your full name, hometown and phone number. Your name and town will be published. The phone number is for verification purposes only. Please keep your letter to 250 words or less.