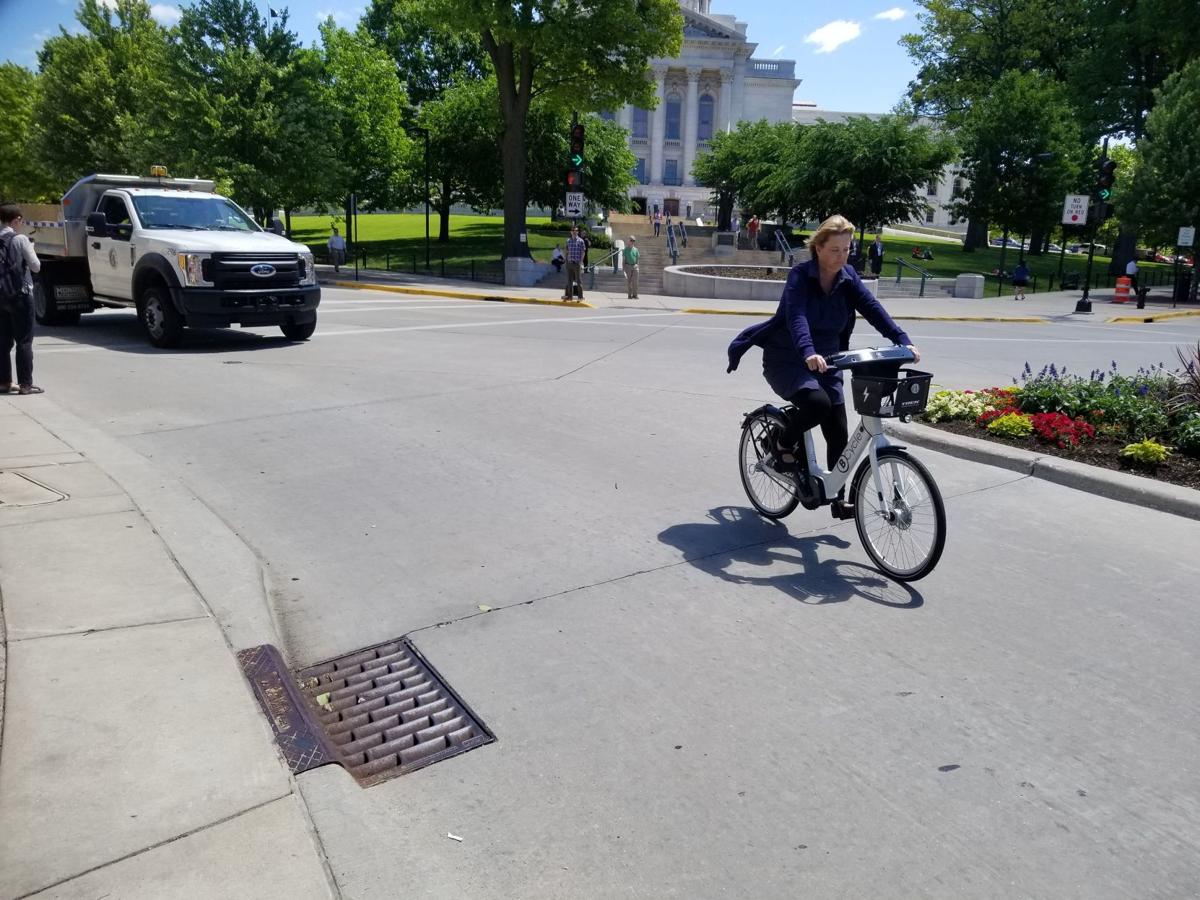 Since going electric, Trek's BCycle is booming, and the coronavirus crisis isn't hurting business a bit.
In fact, company officials say, it's fueling the bike share's popularity.
"Bike sharing as a whole has seen increased ridership since the COVID-19 pandemic began," said BCycle spokesman Tyler Britz in an email, "in part because people were looking for an alternative to traditional, crowded, public transit options and ride sharing."
It's part of a national trend. When cabin fever from the lockdown set in and commuters began to fear contracting the COVID-19 virus on public transportation, bike sales in general exploded, causing worldwide supply shortages. According to the business analytics firm NPD, bike sales have seen double- and triple-digit increases this year.
But not everyone wants to buy, and some think that bike share programs, and cycling in general, will gain a stronger foothold in the American transportation system because of the pandemic.   
BCycle has taken measures to ease concerns about sharing bikes during the COVID-19 era by regularly sanitizing bikes and bike stations, "as a way to reassure riders that we were taking further precautions to keep our community safe," Britz said. 
It was a year ago that BCycle made Madison the first of the 37 cities it serves to go all electric. BCycle users embraced the new bikes, racking up 231,000 rides in 2019, compared with 103,000 in 2018, and adding 7,000 riders for a total of 17,000.
So far this year, the company reports nearly a threefold increase in trips  compared with last year. Britz said the company plans to meet the growing demand by adding 50 to 100 new bikes to its current fleet of nearly 300 by the end of the season.
BCycle is also adding bike stations, which now number 46. The company recently added a new facility at the Marling Apartments in the booming East Washington Avenue corridor, and reinstalled a station on Martin Luther King Jr. Boulevard that had been removed because of construction. The station at Memorial Union on the UW campus is being expanded.
Britz said other stations are in the planning stages.
Nationally, the company plans to add Santa Barbara, California, to its list of cities by the end of the year.
With its hilly terrain, the conversion of the fleet in Madison to e-bikes was a natural fit, Britz said, and Madison remains BCycle's only all-electric fleet, though e-bikes have been added to traditional fleets in Austin, Houston, and Milwaukee.
"At the end of the day, I think people are seeing the benefits that bike sharing has, electric or not, on their health, community, and environment as a whole," Britz said. "People becoming more aware of the environmental impacts they can have is definitely playing a role in increased popularity of bike sharing."
Get Government & Politics updates in your inbox!
Stay up-to-date on the latest in local and national government and political topics with our newsletter.