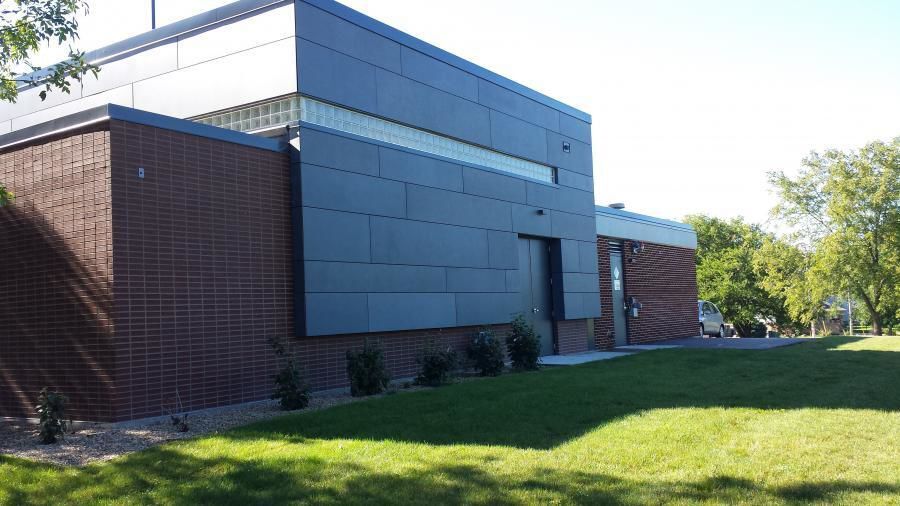 Madison's Water Utility Board heard options Tuesday for treating a well on the city's northeast side that has been out of use for over two years due to contamination.  
Joe Grande, water quality manager, said staff wanted to pursue a study to answer questions about treatment alternatives to remove the specific PFAS mixture at Well 15, the logistics of implementing them and how much they would cost. 
"The cost analysis is essential for good long-term decision making," Grande said in an email. "Well 15 supply is critical to the overall resiliency of our system now, particularly during times of stress (peak summer water demand combined with mechanical failures and/or a significant fire) and for meeting water demands in general in the long-term."
The report, conducted by TRC Environmental Corporation at a cost of just over $45,000, recommends using a filtering system that uses activated carbon to remove PFAS and two volatile organic compounds. TRC also analyzed ion exchange technology, but the system with activated carbon proved to be more effective at removing all three substances. 
Grande said the water utility "invested significantly" in Well 15 in 2013 to remove volatile organic compounds before PFAS were discovered.  
The recommended strategy would come with annual costs ranging between $48,000 to $698,000, though Grande said a more realistic range of annual costs would be between $48,000 and $136,000 based on the type of carbon used, current PFAS levels, anticipated regulatory standards and treatment objective.
Grande said the more expensive range would include a more expensive but less effective carbon. It would also meet a "very strict" treatment standard, which Grande said is "not likely feasible." 
"Our next step is to complete a business case evaluation where we look at alternatives and what they cost to implement along with additional benefits that could be realized by the various alternatives," Grande said.  
Well 15 is located near Truax Air Field, which currently houses the F-16 fighter jets and will soon store the controversial F-35 jets. It's been shut down since March 2019 after the city discovered PFAS in the wells. 
PFAS, or  per- and polyfluoroalkyl substances, have been around for decades and found in anything from firefighting foam and microwave popcorn bags to industrial machinery and disposable plates.
They're known as "forever chemicals" because their molecular carbon-fluorine bonds are indestructible and allow them to exist possibly for centuries in the environment. 
Also on Tuesday, the Sustainable Madison Committee sent a letter to Mayor Satya Rhodes-Conway and the City Council asking for immediate action on PFAS. They asked for the following:
Revive the PFAS Task Force that was proposed in 2019 with goals of determining all sources of PFAS at the airport, advocating to stop their continuous releases and removing them to levels set by the DNR 
Communicate to the public about the dangers of PFAS and clean up efforts 
Conduct a health impact assessment to evaluate health risks posed to those eating contaminated fish and find remedies to eliminate the risk, as well as any risks posed by drinking or immersion in our waters
"These actions should be considered at the highest priority for our city and we're happy to discuss ways we could be of assistance," Co-chairs Jeannette LeZaks and Jessica LeClair said in the letter". Each day without action is compromising the safety and protection of our citizens.
Share your opinion on this topic by sending a letter to the editor to tctvoice@madison.com. Include your full name, hometown and phone number. Your name and town will be published. The phone number is for verification purposes only. Please keep your letter to 250 words or less.