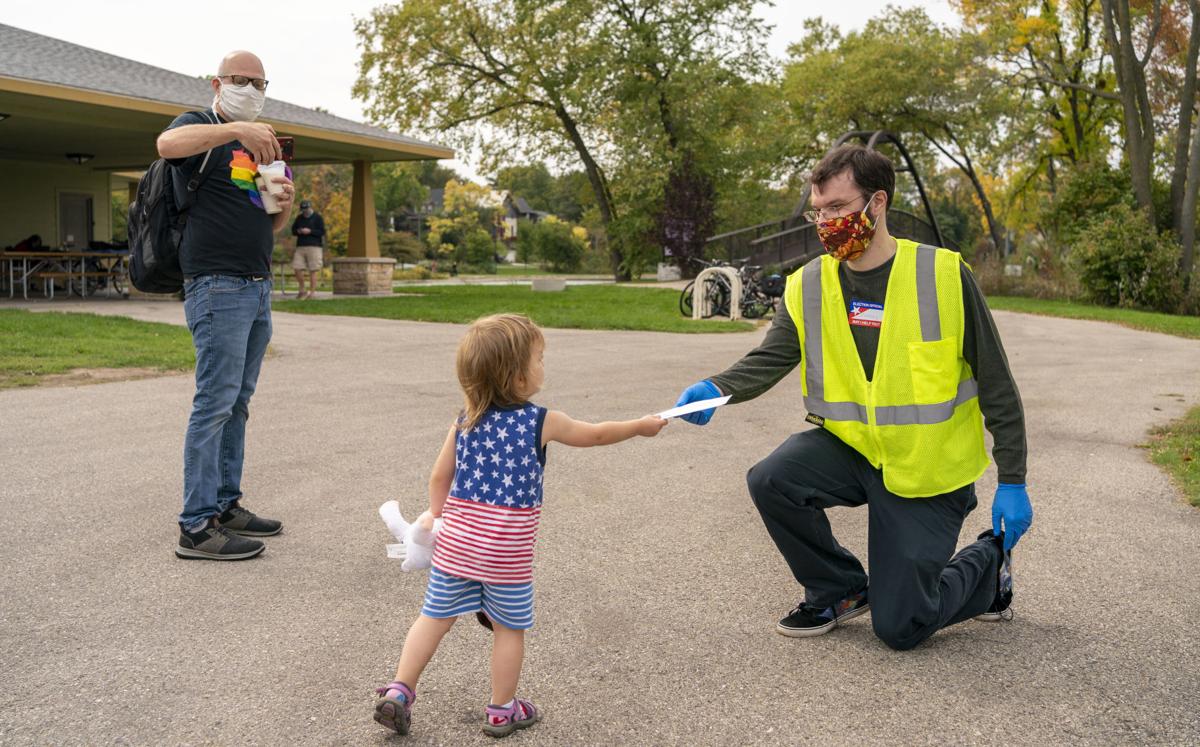 Over 10,000 absentee ballots were dropped off with poll workers stationed at parks throughout Madison Saturday, and hundreds registered to vote during a first time event called Democracy in the Park. 
The event, which is scheduled to take place again Oct. 3, went on despite attempts by Republican legislators to block the effort, arguing it creates an "illegal collection of ballots." City Attorney Michael Haas, who previously worked as staff counsel for the Wisconsin Elections Commission, said the claim lacked legal support.
"Absent any directive from the Wisconsin Elections Commission or a court, the City will proceed with Democracy in the Park, and it will process the ballots collected with other absentee ballots pursuant to Wisconsin statutes," Haas said, adding that all voters are welcome to participate and observe the process.  
The event was administered and paid for by the City Clerk's Office and is meant to be an additional opportunity for voters to turn in their absentee ballots. It also provided a mechanism for voters to bypass the U.S. Postal Service, which is facing challenges.   
"This event will simply make it easier for residents who have received their requested absentee ballot to drop it off in person," City Clerk Maribeth Witzel-Behl said in a statement Friday.  
Witzel-Behl reported the clerk's office received 10,813 ballots, and hundreds of residents registered to vote Saturday. Her office plans to finish processing the voter registration forms Monday.   
The event on Oct. 3 will take place in every community park, neighborhood park and mini park — 206 in total — from 9 a.m. to 3 p.m. Witzel-Behl said the 1,000-plus poll workers needed for the event may need sweatshirts or light jackets given the forecast. 
In the case of inclement weather, the event will be held Oct. 4 instead.  
Mayor Satya Rhodes-Conway deemed the event successful and was disappointed in the reaction from Republican lawmakers. 
"Our clerk's office has a long track record of trying to increase access to the ballot for everyone," Rhodes-Conway said. "This was a really creative way to do that during a pandemic and for people to somehow cast doubt on the safety of that or the legality or to spread false rumors about what we're trying to do here is really disappointing."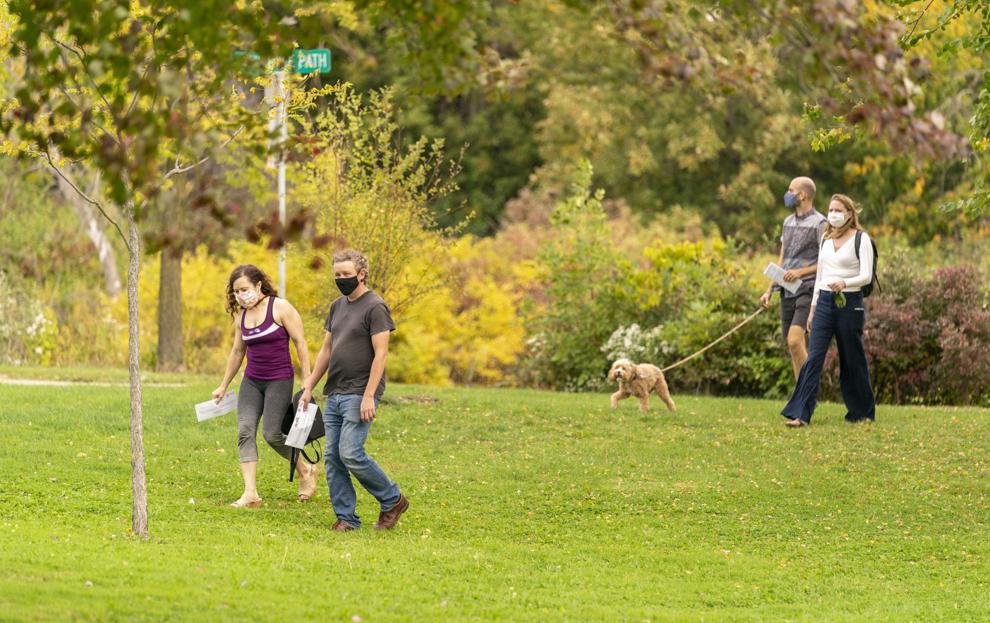 Republican pushback
On Friday, an attorney with the law firm Troutman Pepper Hamilton Sanders, representing Assembly Speaker Robin Vos, R-Rochester, and Senate Majority Leader Scott Fitzgerald, R-Juneau, sent a cease-and-desist letter to Witzel-Behl arguing that the park event is an "illegal collection of ballots" and "falls outside lawful categories."
In the letter, Misha Tseytlin, who previously worked as the state solicitor general under Republican Attorney General Brad Schimel, warned that the ballots collected could be challenged in court and invalidated.  
"We urge you in the strongest possible terms to abandon this unlawful effort immediately, in order to avoid the threat of invalidated ballots and needless litigation," Tseytlin said in the letter. "At minimum, your office should keep any ballots collected during this illegal effort separate from all other ballots that your office receives."
However, Haas noted in a response that Tseytlin's letter includes no legal support for the allegations. 
While Tseytlin argued that there is no justification for this "ad hoc, unsecure and unlawful approach," Haas said the purpose is that the pandemic and U.S. Postal Service challenges have created pressure for voters and election officials to facilitate as many opportunities for voters to participate in the 2020 election as possible. 
Also, Haas contradicted the claim that the event poses a "manifestly obvious" threat to ballot integrity. 
"The procedures that the City Clerk has established to secure ballots are equivalent to the procedures used to secure all absentee ballots, which your clients have helped to establish in Wisconsin Statutes and found to be acceptable," Haas said in his response.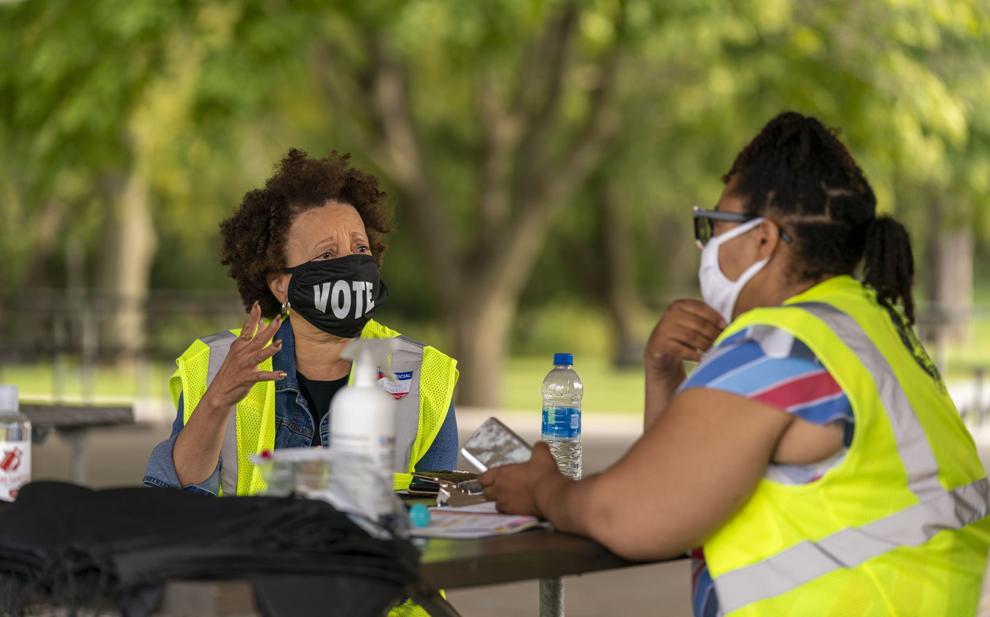 At the event, sworn election officials retrieved ballots that have already been issued. Witzel-Behl said two poll workers were located at most parks and up to 12 poll workers at large parks. The officials ensured the ballots were signed by a witness and secured in sealed absentee ballot envelopes and ballot containers with tamper-evident seals. 
Poll workers documented both the number of seals and the number of ballots, and took them to the City Clerk's Office. There, both the seal number and the ballot number were verified by officials. The clerk's office will scan the barcode of each envelope so voters will be able to check the status of their ballots by the following Monday on MyVote.wi.gov.
The election officials will maintain a publicly available chain of custody log, Haas said, and no new ballots are issued in the parks. 
Tseytlin and a spokeswoman for Vos didn't return a Monday request for comment about what their next steps are. Spokesperson Reid Magney said the WEC has received one complaint about Democracy in the Park from a resident of West Bend, located 75 miles away in Washington County.
Share your opinion on this topic by sending a letter to the editor to tctvoice@madison.com. Include your full name, hometown and phone number. Your name and town will be published. The phone number is for verification purposes only. Please keep your letter to 250 words or less.