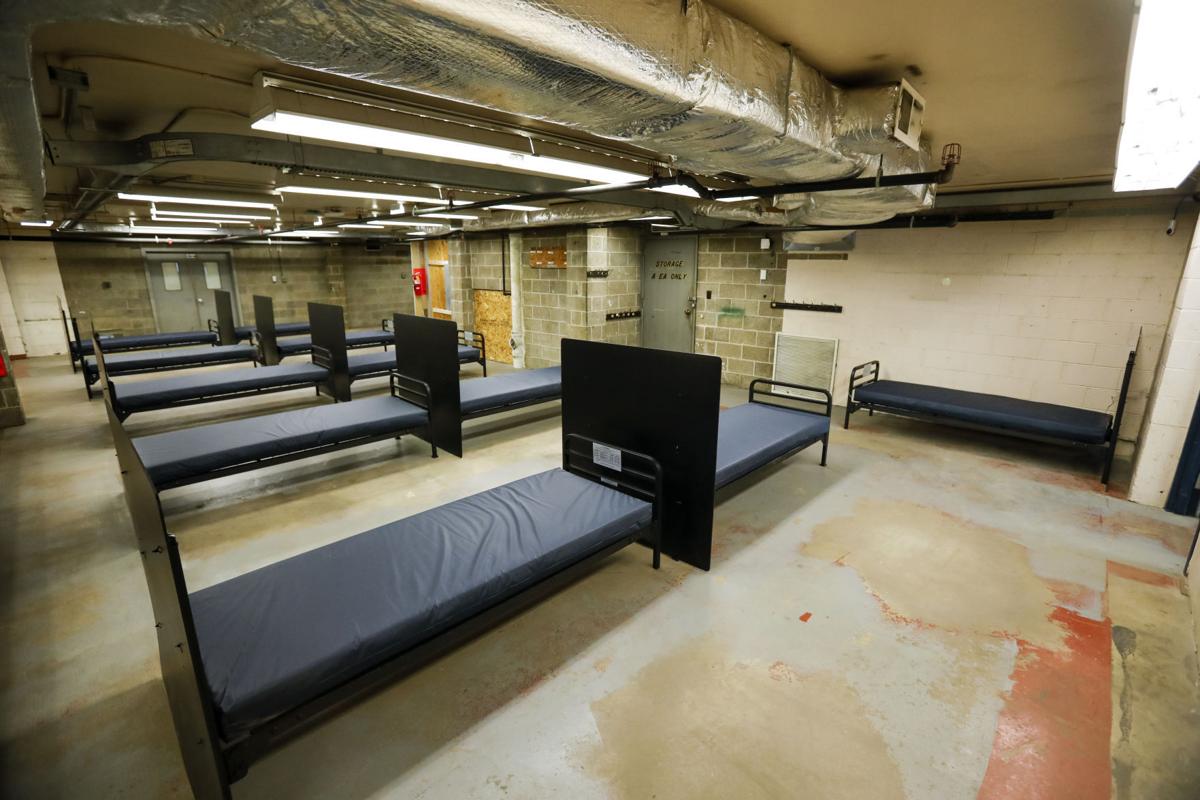 A joint Madison and Dane County committee studying homelessness issues on Monday delayed setting criteria for city decisionmakers to consider as they seek another location for a permanent men's homeless shelter.   
However, Community Development Director Jim O'Keefe said the city is evaluating potential locations that would meet the proposed characteristics, which include being located within 3.5 miles of The Beacon day resource center on East Washington Avenue.
"City staff are actively vetting at least three sites that fall within that criterion," O'Keefe said.  
Ultimately, the City-County Homeless Issues Committee voted to postpone a decision on proposed criteria until its Sept. 20 meeting. The criteria — as outlined in a resolution proposed by Council President Syed Abbas, Ald. Sheri Carter and Ald. Gary Halverson — would guide what services committee members want the shelter located near and consider future possibilities. 
"The whole purpose of this selection criteria is from a policy standpoint, giving a direction and opening a much broader scope of creating a shelter," said Abbas, who represents District 12.  
The proposed criteria include that the site should be: 
Located within a few blocks of seven-days-a-week bus service with a preference for close proximity to BRT routes
Zoned for commercial or mixed use and not next to single-family homes
Located more than 0.5 miles from any schools or daycare centers 
Not located in a Census tract identified as a location of concentrated poverty 
Located within 3.5 miles of The  Beacon at 615 E. Washington Ave.
An active real estate listing that is vacant or will be soon
Also, under the criteria, the site should include: 
Either an existing building or a lot large enough for new construction 
Space for future expansion 
O'Keefe said the absence of the criteria wouldn't stop city staff from pursuing alternative locations for the much-needed facility. He said the proposed criteria largely reflect what city staff have been using in their search except for the distance between a potential site and The Beacon. 
"This resolution is in large part just memorializing those same criteria with one not insignificant addition," O'Keefe said. 
The proximity from a potential site to downtown and its services was a concern for Halverson, whose District 17 included one of the previously considered sites, during discussion of the Zeier Road property in May. 
While some committee members argued the resolution wasn't needed because a site search is underway, Dane County Supervisor Elena Haasl and Madison Ald. Juliana Bennett, who represent campus-area districts, opposed the criteria. Particularly, they took issue with the requirement of not being located next to single-family homes.
Haasl said adding more restrictions would make a site search more difficult, and Bennett worried that the criteria will prevent city staff from considering possible locations.
"It would be a shame if we turned down another good location like Zeier Road," Bennett said.  
Abbas said the criteria are flexible, with O'Keefe noting that a site falling shy of meeting all the criteria likely wouldn't prevent a location from being considered.  
"I think there's plenty of opportunity within the constraints of this resolution," O'Keefe said. 
Share your opinion on this topic by sending a letter to the editor to tctvoice@madison.com. Include your full name, hometown and phone number. Your name and town will be published. The phone number is for verification purposes only. Please keep your letter to 250 words or less.