A number of proposed development projects around Madison are seeking initial or final approval when they come before the Urban Design Commission Wednesday night.
Among the projects seeking final approval is a proposed 222-unit multi-family complex at 6810 Milwaukee St. The proposal, advanced by Indianapolis-based developer Matt Gilhooly, would construct three four-story apartment buildings and one three-story apartment building on a parcel of land on the city's far east side. Also in the proposal are eight two-story, three-bedroom townhouses on a lot next to the proposed apartment buildings. The proposed development, known as The Meadowlands, would also have underground and surface parking for the apartments along with garage and surface parking for the townhouses. 
"These are affordable units, but not subsidized housing," said James Hovde, who is selling the land. "So they're workforce units which means you have to have a certain range of income, slightly lower than the county median income but income that still puts you in around the $40,000 to  $45,000 a year range. So you could have like a police officer, dental hygienist, firefighter in there and then you get a slight break on your rent. But it's not 'affordable' in terms of you don't have to be employed. It's the kind of housing the mayor and the city wants to see." 
There is an empty field currently at the proposed location. That area of Milwaukee Street has been growing rapidly over the past couple of years and Hovde said the project has had positive feedback from city officials, although some residents were initially concerned about the housing.  
"The neighborhood at first was up in arms but they didn't understand that a lot of the people who live here will have the same incomes as them," Hovde said. "They were worried this could be a real low income project and it would turn into a ghetto, and that's just not what workforce housing is. You have to have good credit and good references and you still gotta pay rent and if you don't you get kicked out. It's going to be a good, well-run project." 
The development team has given informational presentations to Urban Design before, notably in February 2019, and also received approval from the Plan Commission in October. The project is seeking final approval at UDC.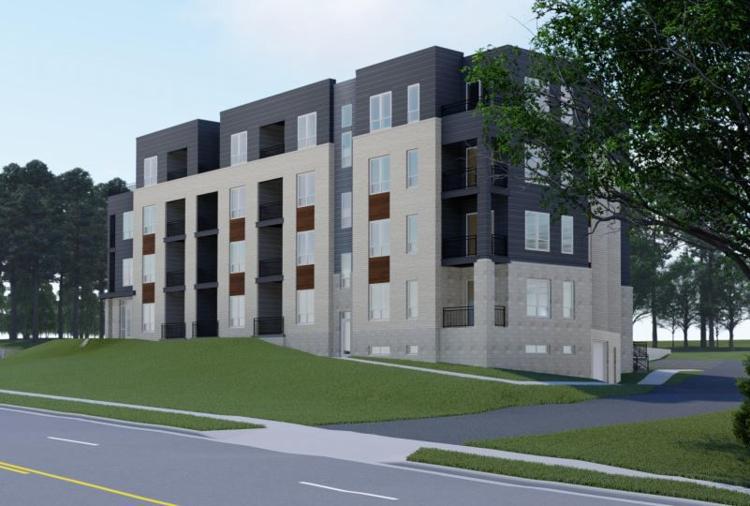 Also seeking final approval will be a project at 6225 University Ave. The proposal, which calls for building a four-story, 53-unit multi-family apartment building with 48 underground parking stalls was discussed at length during the Jan. 13 Plan Commission meeting. 
Several neighbors have expressed concern about the size of the development in relation to the nearby single-family homes and the notion that people in the building would be able to see into their yards or homes. UDC granted initial approval to the project on Dec. 11 and Plan Commission approved the conditional use unanimously after discussion on Jan. 13.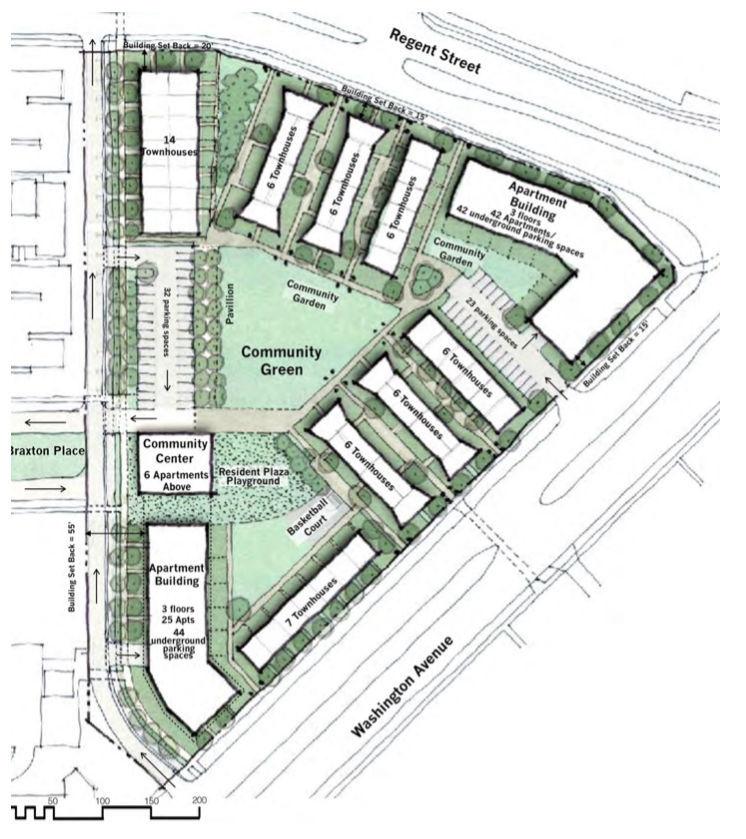 UDC will also hear an informational presentation from the Bayview Foundation about its plan to update the Bayview Townhomes near the intersection of West Washington Avenue and South Park Street.
That proposal involves the demolition of the 102-unit complex in phases and constructing a new, 130-unit building complex with amenities and features that match the culture and heritage of the properties primarily southeast Asian population. Bayview Foundation has received funding from the City of Madison's Affordable Housing Initiative Fund.  
Another informational presentation will address a proposal to demolish the Klinke Cleaners at 414 E. Washington Ave. and construct an eight- to 10-story mixed use building on the site. The proposal is for the construction of 152 apartments and 4,000 square feet of commercial space, as well as two levels of underground parking. 
Madison Yards will also present a proposal for redeveloping much of the former Department of Transportation property at Hill Farms as well as the demolition of two office buildings no longer in use. Ald. Arvina Martin has called a neighborhood meeting to discuss the project on Thursday, Jan. 30, 6:30 p.m. at Covenant Presbyterian Church, 326 Segoe Road. 
Madison Yards is seeking to build a hotel with a Whole Foods grocery store on the lower level as well as an apartment building and community green with a restaurant.