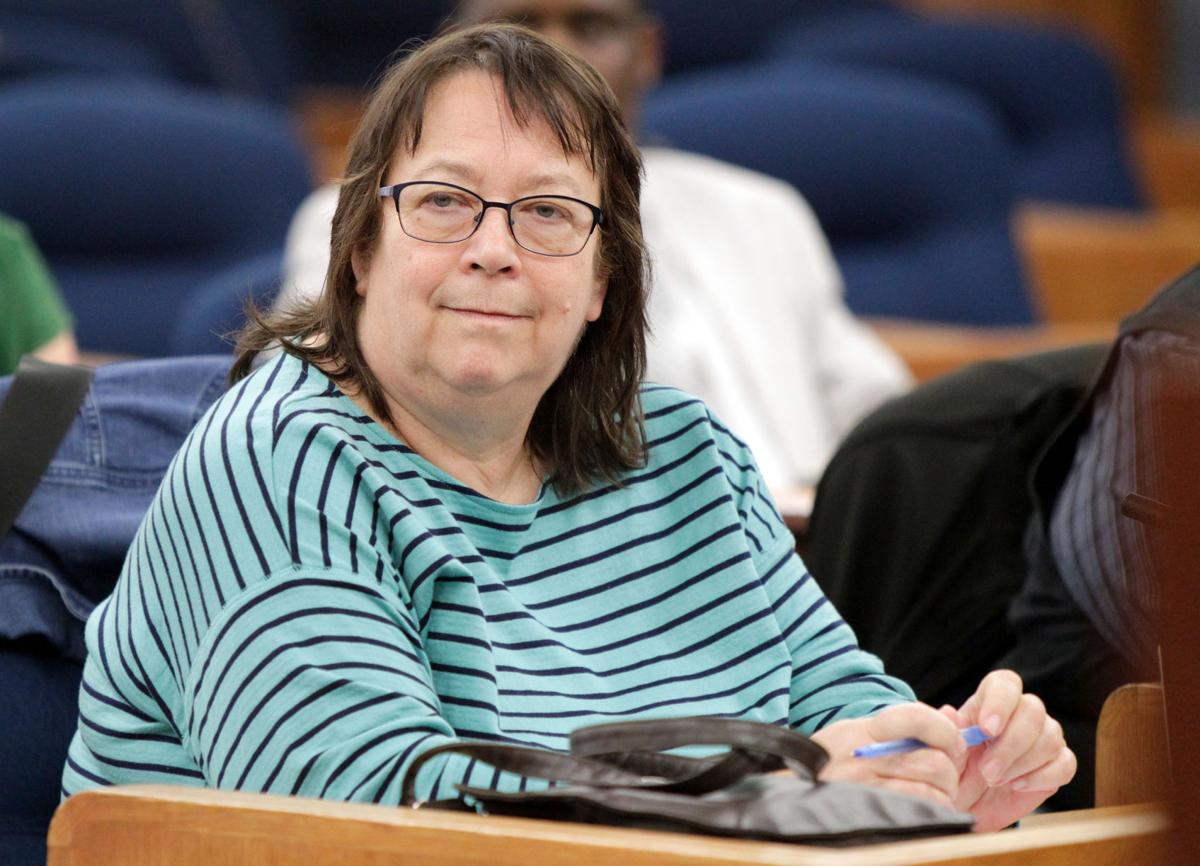 Traveling east away from Madison's Capitol Square, Ald. Marsha Rummel's influence can be seen along East Washington Avenue to Union Corners, down Williamson Street past the renamed McPike Park, and through the Atwood neighborhood to the restored historic Garver Feed Mill.
In April, Rummel will have represented District 6 on Madison's City Council for 14 years after first being elected in 2007. She will not be running for re-election in the spring, leaving the active near east side neighborhoods open for a new leader.
Rummel said she will miss her role as alder, representing very engaged constituents, overseeing active and sometimes controversial development, guiding three historic districts and caring for neighborhoods still grieving from several police-involved shootings.
"I liked representing one of the most progressive districts in the state of Wisconsin. Pretty much they have my back to be as radical as I dare to be to get 11 votes and would always push me to think outside the box," Rummel said. "I learned a lot from representing people, and we worked together on some sticky issues over the years, and we got a lot accomplished."
Lynn Lee, former president of the Marquette Neighborhood Association, worked closely with Rummel for a decade. He said she's made her mark on the city leading with vision, empathy, commitment and a curious attitude.
"My big takeaway about Marsha is when we look back on this neighborhood, we'll realize that Marsha's influence and her leadership formed the neighborhood we all love," Lee said.
During her time in office, Rummel advocated for revitalizing the East Washington corridor from Blair Street to Union Corners, building affordable housing and utilizing land banking to redevelop the former Don Miller auto dealership with new housing, a grocery store and office space.
Otto Gebhardt, founder and CEO of Gebhardt Development, said Rummel will be known for the "smart growth" of the area and the length of time she has committed to the Madison community. The developer and alder worked closely on the Gebhardt Building on East Washington Avenue, located in District 6, as well as the development of the Capitol East District. 
"Alder Rummel has always listened, researched and then makes decisions," Gebhardt said in an email. "She is good at looking at what is good for all parties with an interest in the neighborhood.
Rummel also led the creation of McPike Park (previously Central Park), sponsored the resolution that made the city's official bird a pink, plastic flamingo and spent a decade rehabilitating the once crumbling landmark Garver Feed Mill. Rummel said she remembers taking a tour of the mill about a decade ago, listening to neighbors who wanted to re-imagine its future and pledging to save it.
"I feel really proud of that," Rummel said. "If you look at real estate ads now for the near east side, they'll say 'walking distance to Garver.' That wouldn't have been a thing you would have said four years ago."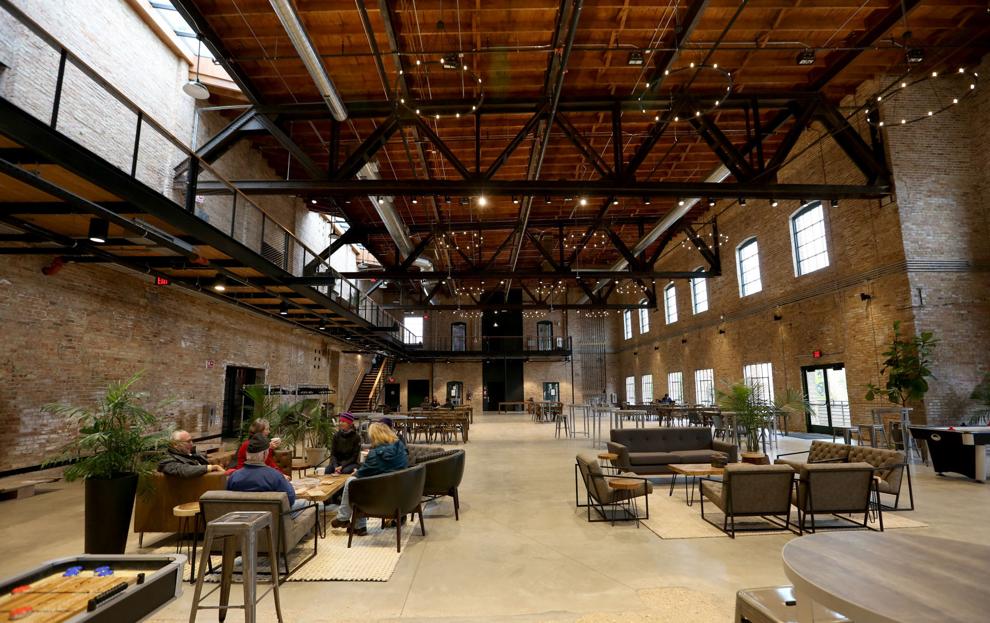 Fellow veteran Ald. Mike Verveer, who represents District 4, said Rummel stands out as an effective representative of a very active and engaged district that has seen a "myriad" of proposed developments and dozens of alcohol licensing issues. At one point, Rummel served on all three development commissions: Plan, Urban Design and Landmarks.
"Although she has absolutely dealt with a lot of development pressure in her near east side district, she also cares really deeply about land use throughout the city and has shown her interest and brings her point of view in a very deep way to Plan Commission," Verveer said.
Their districts are adjacent, and he said they have been "political allies in many progressive battles." When Verveer was president of the City Council for a third time in 2016-17, Rummel served as vice president.
"We worked very closely and talked even more often than we normally did being in council leadership together," Verveer said.
As council president from 2017-18, Rummel helped lead efforts to establish best practices for the Madison Police Department, serving as chair of the President's Work Group on Police and Community Relations which proposed 13 recommendations.
These were made following three officer-involved shootings in her district since 2012. That year, officer Stephen Heimsness, who was later exonerated, shot and killed Paul Heenan. In 2015, Officer Matt Kenny shot and killed Tony Robinson. And in 2016, Officer Hector Rivera shot and killed Michael Schumacher.
"Paulie Heenan was when my whole world turned around about what is correct policing in these kinds of situations and ... subsequently how 15 seconds is a life and death amount of time," Rummel said.
These police incidents gave Lee a better understanding of Rummel as a leader. Following Robinson's death, he said the neighborhood was panicked about what might come next. He said Rummel called in neighborhood leaders, her fellow alders and local pastors to be present on Williamson Street that night.
"We were able to channel all that energy with Marsha's guidance to police reform," Lee said.
For over 22 years, Rummel worked at the former Rainbow Bookstore Cooperative bringing feminist, radical and queer writers to the store. She started working for the Wisconsin Department of Revenue in 2015 and ran unsuccessfully for the state Assembly in the 76th District this past fall.
Rummel came to the city from Chicago to attend UW-Madison. After graduation, she wasn't quite sure what was next but knew she liked the city. She followed a typical student migration pattern, moving from Langdon Street to Johnson Street and further east. She's lived in District 6 since 1982.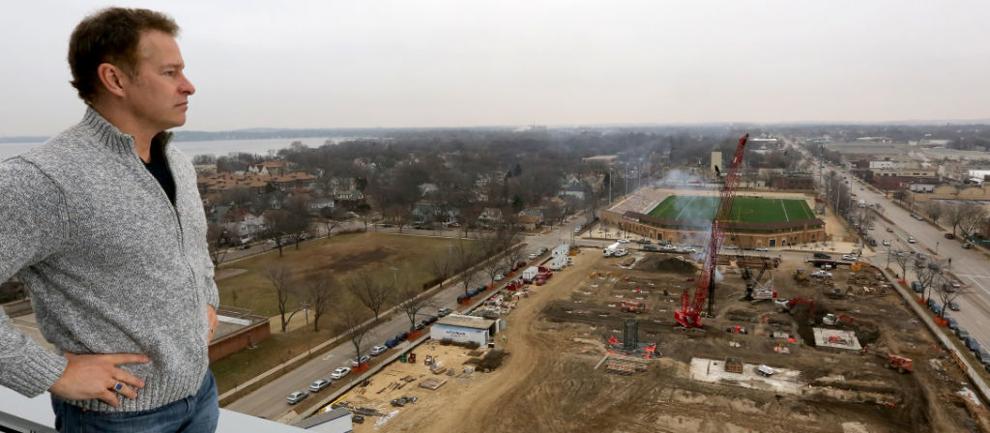 "Eventually, I got recruited by Bob Queen to work on neighborhood festivals and then got asked to run for the neighborhood association," Rummel said. "That's what started me on my path of becoming a city person … and figuring out how to make change that way."
Rummel, who is an archive of city knowledge, still leads with patience. She values listening to her constituents and doesn't bristle at strong opinions.
"You go to neighborhood meetings and people generally like and hate everything. That's ok, you've just got to listen deeper to see what it is that's good and bad about a thing," Rummel said. 
Lee said neighborhood meetings can be heated, and Rummel is known for handling tough situations with "grace and calm and courtesy."
Rummel calls herself an "organizer at heart" and wants to see each district in Madison have the same engaged reputation as her own.
"Imagine if everyone were as interested in our city government and our local democracy and showed up and told us what they thought. It would be really wonderful," Rummel said. "I'm just so proud of people that just always showed up and helped make our city a really better place."
Rummel's attentiveness to concerned residents is recognized by Dane County Supervisor Yogesh Chawla, District 6, who also represents the near east side. Chawla said Rummel always led by guiding principles of patience and inclusion.
Chawla looked to Rummel after he was elected to the board in 2018, describing her as "a mentor, a friend and a real calming force in my life" and recognizing her policy-driven focus. No matter the controversial topic, Chawla said Rummel always brought perspective, a sense of calm and solutions to people.
"Oftentimes the real strength comes when somebody is faced with a difficult situation, they approach it with a cool head and they really strive to find solutions," Chawla said. "Those conversations take a long time, and Marsha always showed us that leaders are in a position to really listen to their constituents and really find out what their constituents want."
Current City Council President Sheri Carter described Rummel as part of the "bedrock" of the council and appreciated her expansive memory of city issues that contribute to current debates.
"She is an excellent advocate for her district, and I think for those of us that remain, that's a big hole to fill," Carter said.
Share your opinion on this topic by sending a letter to the editor to tctvoice@madison.com. Include your full name, hometown and phone number. Your name and town will be published. The phone number is for verification purposes only. Please keep your letter to 250 words or less.