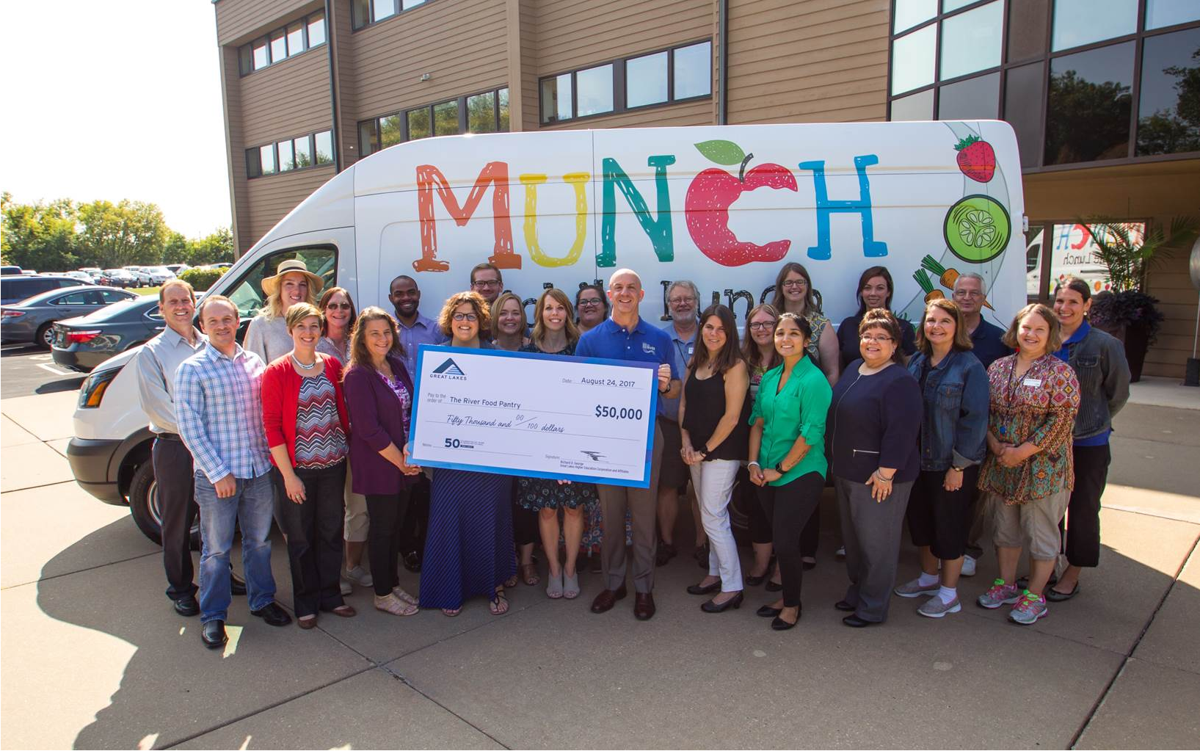 When school's not in session, The River Food Pantry delivers lunch to kids in eight north side low-income neighborhoods who might otherwise go without.
At one point, The River considered adding music or a bell to the van to let the kids know the food was coming, similar to an ice cream truck, said Jenny Czerkas, who founded The River with her husband Andy.
But the van's muffler is so bad, there was no need for a bell, she said. The kids can hear the van coming from a long way away.
But thanks to a $50,000 grant from Great Lakes Higher Ed, a student loan servicer, The River has a new van. It's one of two grants Great Lakes is giving out in honor of its 50th anniversary, and it will allow The River to expand its programming.
The program is known as Madison Urban Nutritional Children's Hotspot, or MUNCH. It started last summer and delivered over 10,000 lunches in 2016 on weekends and non-school days. This year, they've added more neighborhoods to their route and have already delivered over 30,000 meals, with an average of about 485 a day.
Every day MUNCH runs, a 15-passenger van is loaded up with lunch food like sandwiches, carrots, crackers and juice boxes, along with a few volunteers who will help distribute the food to the kids and adults at each 15-minute stop.
Residents of other neighborhoods are calling and asking for MUNCH, Czerkas said. In the next year, she wants to expand the program to to all the north side neighborhoods with need, and eventually to other organizations and areas of the city.
Scaling up isn't a problem cost-wise, as The River sources most of its food at a good price and continues to raise funds for the program, said Charles McLimans, executive director at The River.
But it's hard to serve so many neighborhoods in the limited window for lunch, he said. The River will probably continue to use the old van so that MUNCH can reach more neighborhoods in a two-hour span of time, he said.
McLimans said in a press release that the new van would "make a difference in the hunger gap and the achievement gap."
Great Lakes' other $50,000 grant will also go towards buying a van, along with nursing supplies, food, and upgraded technology, for Operation Fresh Start. Operation Fresh Start equips individuals between the ages of 16 and 24 with the skills they need to further their education and employment.