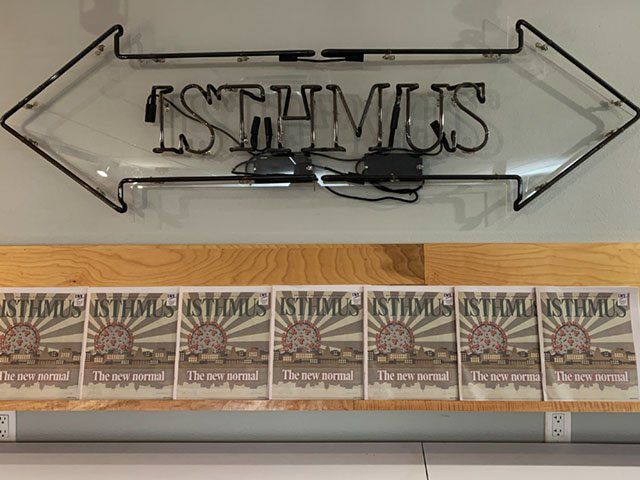 After a 44-year run as Madison's alternative weekly newspaper, Isthmus is shutting down operations with the hope of reinventing itself after the COVID-19 crisis comes to some sort of resolution.
"The problem is the revenue spigot has been turned off," said Jeff Haupt, who's owned the publications for the past 5 1/2 years. "There is no revenue. We live and die by where to go, what to do."
Isthmus, once an advertising powerhouse, reinvented itself several years back when the rise of the internet had newspapers bleeding revenue. The paper adapted by selling tickets and sponsorships for events like Beer & Cheese Fest, Paddle & Portage, an Uncorked wine event, Craft Beer Week and Burger Week, all of which have uncertain futures now that restaurants, bars and public gatherings of all types have been shut down.
In a week, he said, ad revenues have nearly dried up completely. 
"Like anyone in this business right now, we don't know what the other side looks like," Haupt said. "And even when we're allowed to come out of our homes and enjoy concerts and movies and stuff again, what will the business climate look like? We don't know."
The paper was founded in 1976 by Vincent O'Hern and Fred Milverstedt, a Cap Times journalist. Available free throughout Madison, it developed a reputation for in-depth investigative news reporting, arts and entertainment criticism and restaurant reviews.
In 2014, it was bought by Red Card Media, owned by Haupt, Craig Bartlett and Mark Tauscher.
The paper announced the news on its website Thursday afternoon in a short article that reads, in part:
"Over the past few weeks we have been trying to cover the turmoil and grief that COVID-19 has caused our Madison community. Today, we unfortunately need to share our own story. We have decided that if there is any chance of seeing life on the other side of this storm, Isthmus must go dark for an undetermined amount of time."
The story is headlined, "Survival plan."
Haupt said about 20 employees — six editorial staff, five sales and others in events, administration and social media — will be furloughed.
He said they took it "hard, a lot of tears."
"There are a lot of expenses running a media organization," he said. "And all we were going to do was rack up debt. And we're an organization that has very little debt. If we can avoid taking out a ton of that, we feel like we can come back, but we're not coming back if we rack up a bunch of debt."
The last hard copy of the paper rolled out Thursday, but the decision to close shop was made too late to include in it.
Haupt said he doesn't know what a post-COVID-19 incarnation of the publication might look like, but he hopes to adapt to whatever the future holds.
"Isthmus is an institution that's been around for over 40 years," he said. "We don't want to see the end to it. And this gives us the best option to come back at a time when we think that we can be viable."