Peng Her kept repeating the same question: "Why is this happening to us?"
Her, who currently runs Kajsiab House where many members of the city's Hmong elder community gather, said there is a profound sense of betrayal among the group over news this week that the Trump administration plans to deport Lao and Hmong immigrants who are not U.S. citizens and have standing deportation orders.
Talks between administration officials and Laotian officials are ongoing, but Her and others are concerned about conditions in the country many fled in the 1970s to seek refuge in the U.S. The elders in the Madison Hmong community have more questions than answers about the news and threats of Immigration and Customs Enforcement raids. No one knows what is coming or when. No one knows who will be removed from their homes or how.
"There hasn't been anyone credible or from law enforcement letting us know if raids are going to happen, how people are going to be detained," Her said Thursday. "There is a lack of transparency there. We just don't know what's going to happen."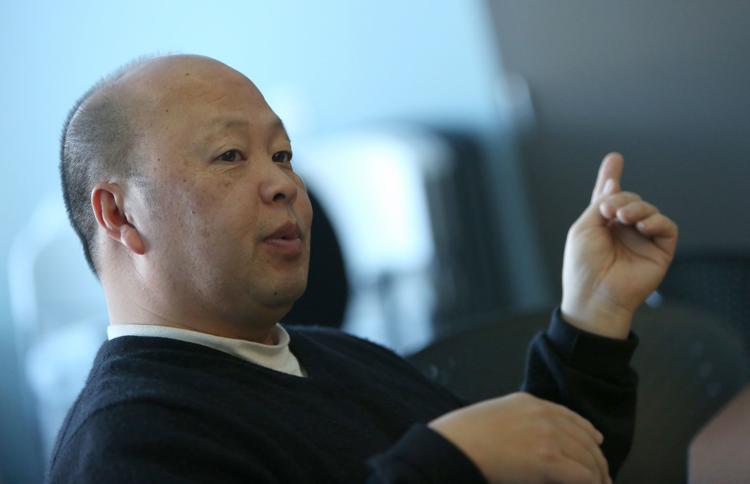 According to Her, Dane County is home to about 6,000 Hmong elders who fled from genocide in Laos in the 1970s. According to the 2011-2015 American Community Survey data, over 6,000 Hmong reside in Dane County and U.S. Census data shows that Wisconsin is home to over 50,000 Hmong. The first wave of refugees in 1976 was made up of members of General Vang Pao's Secret Army, which allied with the U.S. during the Vietnam War.
"The confusing part for our elders, our parents and seniors is the fact that 45, 50 years ago we had this promise and we had this agreement and we fought for the U.S.," Her said. "Now, 50 years later, we're going to get deported. So they're trying to grasp, like, why would that happen? Because we were allies. We were partners with the United States. We lost our country. We had to flee. We survived a genocide because of our role in helping Americans. Did they forget all that? So, that's the part that I think people are confused about."
Those unfamiliar with the events of the Vietnam War may not realize that during that conflict, Hmong people had fought alongside the United States military against the Viet Cong. They sacrificed their lives and homes during that conflict. When the war was lost and the United States withdrew its troops, Hmong people were targeted for genocide for having allied themselves with the United States.
Many Hmong were farmers before fleeing to the United States, which is one reason why Wisconsin and Minnesota have such large Hmong populations.
Her said younger generations of Hmong are trying to reassure their elders that nothing will happen to them, that they are naturalized U.S. Citizens. But those words do not assuage the fear. Many elders didn't take their annual trips to visit relatives in Laos this winter because they were afraid they wouldn't be allowed to return to the U.S.
As for the younger members of the Hmong community, the idea of being transported back to Laos is a frightening prospect. Almost none of the Hmong youth have any true connection to Southeast Asia.
According to the U.S. State Department, any deportations would be for the protection of American citizens.
"Rule of law and security of our citizens are top priorities for the administration," a State Department spokesperson told the Cap Times. "The United States government takes its responsibility seriously to ensure that U.S. laws are respected within our borders."
But Her has questions about that, too. Does that mean a person could get a drunk driving ticket and be deported back to Laos? And what about Hmong refugees of his generation, who were brought to the United States as young children. What would await them in Laos?
"Particularly for the young ones, who may have been born in the refugee camp in Thailand or born in Laos and came here early, like myself," Her said. "I don't speak Lao. I don't know the culture. So if I was deported, how am I going to find housing? How am I going to find a job? Because I'm not a Laotian citizen!"
Her and others are looking for Hmong allies in Wisconsin, including elected officials, to help.
"We just want more transparency and for our elected officials to meet with us or share with us what's really going on," Her says. "I'm sure some of it is done in a vacuum and in the State department, which is a problem in itself. But we just want some answers. Why are they doing this?"
Some elected officials, like Sen. Tammy Baldwin, are asking those same questions.
"There is a long and dark history of human rights violations by the Communist government of Laos against the Hmong and I am deeply concerned that the Trump administration would tear families apart in Wisconsin and target Hmong and Lao refugees residing in our state," Baldwin said in a statement. "Wisconsin has a special bond with the Hmong community and it is my hope that this administration will stop its plan to break this bond."
Gov. Tony Evers wrote a letter to Secretary of State Mike Pompeo confronting him about making the Laotian government take in deported Hmong refugees.
"Wisconsin is the proud home to nearly one-fifth of Hmong people living in the U.S. These nearly 50,000 Hmong Wisconsinites are our neighbors, family members and veterans," Evers said in a statement. "They have long been an important part of Wisconsin's fabric and economy.Many Hmong people living in Wisconsin came here as refugees seeking asylum. As you know, Laos has a history of human rights violations. The Trump Administration's veiled negotiations are sowing fear into Hmong communities across Wisconsin." 
Get Government & Politics updates in your inbox!
Stay up-to-date on the latest in local and national government and political topics with our newsletter.