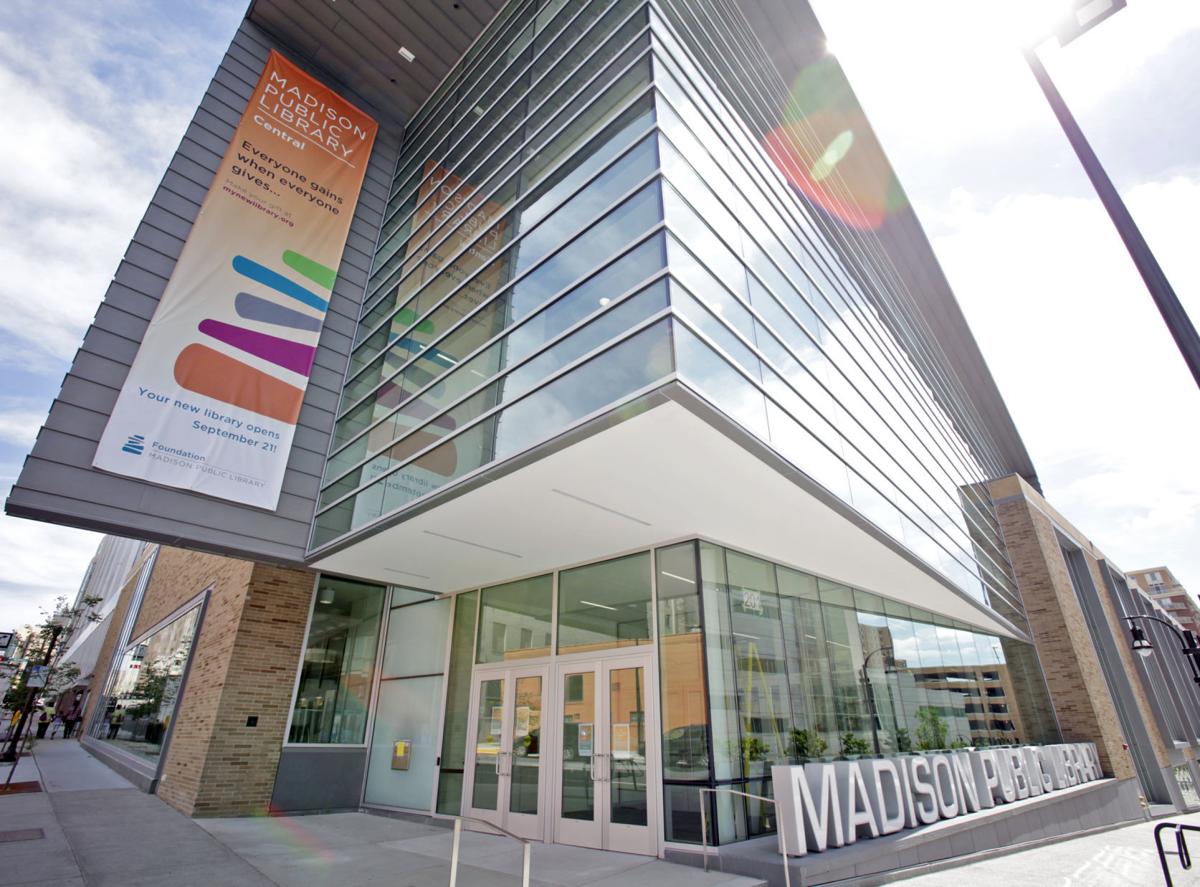 Starting Nov. 1, it may be more difficult for Madison readers to find some of their favorite titles as e-books.
Macmillan Publishers, one of the five largest print publishers in the world, is making policy changes regarding electronic books that will affect the availability of brand new titles at public libraries, including Madison's.
Macmillan will impose a limit of one digital copy of new releases for public libraries and impose an eight-week embargo on libraries purchasing additional copies. The change means that hold times for new releases will be significantly longer and libraries' ability to keep up with providing access to popular new releases will be diminished.
Madison Public Library tries to maintain a maximum hold time of 1.5 months for each title. But under the new policies, those wait times could extend dramatically. 
Madison Public Library is in a system with nine other libraries serving the Madison area. But for digital titles, the Madison Public Library utilizes a statewide online collection called the Wisconsin Digital Library, which is hosted by Overdrive. Overdrive is the platform that takes care of all the complicated advertising and commercial licensing for titles in digital form and audiobooks.
As of Nov. 1, all of the public library users statewide who wish to check out a Macmillan title would be limited to sharing one digital copy. 
The bestselling novel "Where the Crawdads Sing" by Delia Owens currently has over 3,000 holds on 175 digital copies in the Wisconsin Digital Library. If that were a Macmillan Publishing release, those 3,000 readers would be waiting for just one copy statewide.
Tana Elias, digital services and marketing manager at the Madison Public Library, said that over 12% of all checkouts are e-book and e-audiobooks, a 163% increase over the past five years.
"When it comes to e-books and e-audiobooks, people like that technology," Elias said. "People like that they can check something out at 11:00 at night or something. It's just an incredibly convenient platform, so libraries want to make sure it's available and the publishers perceive that it will impact their print sales."
Elias said all of the top five publishers have put restrictions on digital titles. 
"So many of the publishers have like an every-two-year lease agreement, where every two years we have to repurchase the title. Or they have a checkout limit. For example, Harper Collins makes us lease a title again every 26 checkouts. So if people throughout Madison were to check it out 26 times in four weeks, for example, we would have to purchase that book again," she said. "It's just a cost to the library and a cost to taxpayers. We pay two to four times what you might pay if you just went to someplace like Amazon and bought an e-book."
"The Codebreakers" by David Kahn (published by Simon & Schuster) costs $59.99 for Kindle e-book readers on Amazon. A consumer who buys that title has it for a lifetime. But for a library to make that same purchase, the price is $239.99 for one copy, which can be loaned out to one person at a time. The library is only allowed to keep the copy for two years before purchasing it again. So, if the library wanted access to that title for four years it would pay $479.98.
Macmillan's policy is going a step further than those average restrictions because the publisher is also instituting an eight-week embargo.
"They are also putting an embargo for eight weeks on only letting us buy one title. Because we're part of a state system, Madison residents will be pretty severely affected if they want Macmillan titles because there will be one copy throughout the state," Elias said. "People like to read new books as soon as they come out. That eight-week embargo really restricts our ability to provide that e-book in the time frame they would want it and when it's most in demand."
Platforms like Barnes and Noble, Amazon, Apple, Google Play, Kindle all provide the ability for someone to purchase digital copies of books at full retail price. But many of the people who utilize the public library are not able to afford retail price copies of books, thus the need to place a hold on a book at the library. 
"It hurts people who can't afford a full-price book," Elias said. "We're meeting customer demand. We're seeing that customers' interest in audio and digital is increasing. We're trying to meet that demand as much as we can and are doing what we can to make sure that the library remains relevant."
Publishers worried about libraries 'cannibalizing' sales
In a statement to authors, illustrators and agents in July, Macmillan CEO John Sargent wrote that the policy is "in response to growing fears that library lending is cannibalizing sales". 
Sargent went on to cite that for Macmillan, 45% of e-book reads in the U.S. were from libraries. 
"It seems that given a choice between a purchase of an e-book for $12.99 or a frictionless lend for free, the American e-book reader is starting to lean heavily toward free," Sargent wrote. "Historically, we have been able to balance the great importance of libraries with the value of your work. The current e-lending system does not do that. We believe our new terms are a step toward reestablishing that balance."
Macmillan's decision has been opposed by libraries throughout the country, with many asking residents to sign petitions against the policy. In Washington state, the King County Library system has boycotted the decision altogether and will no longer purchase newly released e-books from Macmillan according to reports in the Auburn Reporter. 
In response to a Congressional request, the American Library Association submitted a report earlier this month and made public on Thursday. The report says that America's libraries are being threatened in their ability to maintain digital collections by practices enacted by major publishers like Macmillan and, to a similar extent, Amazon. 
"Unfair behavior by digital market actors — and the outdated public policies that have enabled them — is doing concrete harm to libraries as consumers in digital markets," the report said. "Libraries are prepared to pay a fair price for fair services; in fact, over the past ten years, libraries have spent over $40 billion acquiring content. But abuse of the market position by dominant actors in digital markets is impeding essential library activities that are necessary to ensure that all Americans have access to information, both today and for posterity."
E-books have become about 19% of the United States book market. Amazon Publishing now ranks as the fifth largest publisher for e-books by dollar sales, according to the Authors Earnings Report from January 2018.
"The e-book titles from Amazon Publishing are not available to libraries for lending at any price or any terms," the ALA report stated. "By contrast, consumers may purchase all of these titles directly from Amazon. This is a particularly pernicious new form of the digital divide; the Amazon Publishing books are available only to people who can afford to buy them, without the library alternative previously available to generations of Americans." 
An ALA petition calling on Macmillan to do away with the embargo has over 150,000 signatures.
"Equitable access to information and creative works is central to the mission of libraries and essential for our nations readers and learners," ALA president Wanda Brown said. "Macmillan's library ebook embargo is just the most recent attack on digital inclusion"