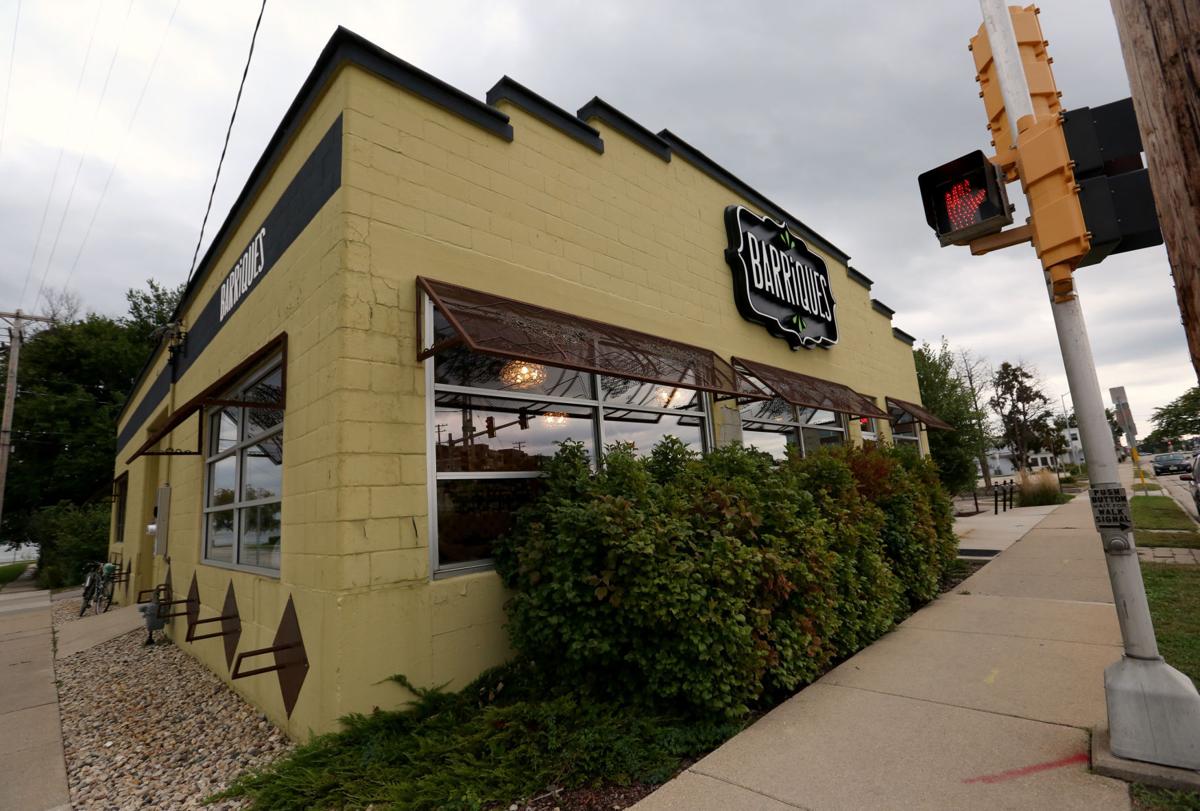 Barriques will no longer be allowed to roast coffee for its entire chain of stores, wholesale operation and internet sales at its South Park Street location, the Madison Plan Commission decided Monday.
While the company could technically use its roasting machinery just for the Park Street store's use, Barriques founder and co-owner Matt Weygandt said he would move the equipment to a new facility, currently unknown.
Weygandt had applied for a conditional use permit to continue limited production and processing of roasting coffee beans for multiple stores and other sales at 961 S. Park St., but the Plan Commission denied it Monday. He has been roasting in a back room of the Park Street location since 2011.
"We're not here to say there's not visible exhaust and no aroma that can be detected from the roasting process," Weygandt said at the meeting, but he explained that he thought the effects were fairly minimal.
The city alerted Weygandt in 2014 that the store was in violation of the zoning code and after a change to the code, he applied for a conditional use permit to continue coffee roasting. At the request of neighbors, he referred his application to the Monday meeting while he worked through ways to minimize the impact of roasting.
Neighbors in the Bay Creek area, on the other hand, strongly opposed the permit.
"We were very pleased with the decision and look forward to the neighbors not having to experience the smoke and fumes," Bay Creek Neighborhood Association member Lisie Kitchel said.
Residents say they smell a burning, acrid odor wafting and lingering in their backyards, causing some former neighbors to move. Others say they keep their windows closed and are forced inside when roasting occurs.
Tom Ulrich spoke in opposition of the permit but, like many of the residents, said he had issues with the odor and not with Barriques as a coffee and wine shop. He said the smell and smoke make his eyes water and causes shortness of breath.
"We're the people that are there five days a week getting the smoke, the odor and the inability to use our property," Ulrich said.
Doug Voegeli, director of the Environmental Health Division with Dane County Public Health, said there was no evidence to support that Barriques' roasting facility posed a health risk. However, he did say it could exacerbate sensitivities to smoke or odor and was more of a health risk for employees.
Commission members cited a danger to public welfare and diminished use of the surrounding property in denying the permi. Many characterized the current amount of roasting as inconsistent with a residential neighborhood and more appropriate for an industrial area.
"That intensive activity should be off site," commissioner Bradley Cantrell said.
Share your opinion on this topic by sending a letter to the editor to tctvoice@madison.com. Include your full name, hometown and phone number. Your name and town will be published. The phone number is for verification purposes only. Please keep your letter to 250 words or less.