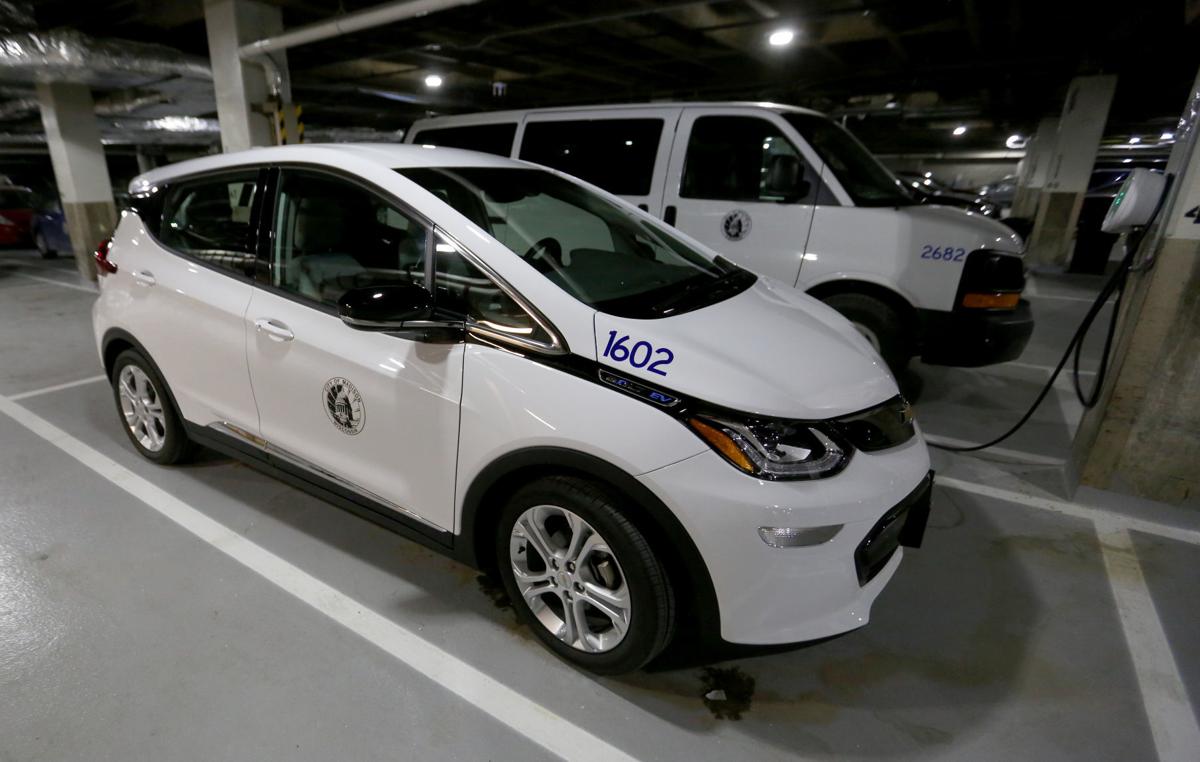 While detailing steps Madison is taking toward a more environmentally sustainable future at a community panel discussion Thursday, Madison Fleet Service superintendent Mahanth Joishy bluntly explained their necessities in a changing climate.  
"The news is bad," Joishy said, listing effects of climate change like record high temperatures and natural disasters. "I think we're in a full on crisis mode."
Communities across the globe are dealing with the effects of climate change. At the forum, held in partnership with UW-Madison's Nelson Institute for Environmental Studies, associate professor Asli Göçman said that over half of the world's population lives in urban areas with an expected increase of 2.5 billion people in the next 30 years.
"I believe that local governments have a great potential in planning and shaping that future," Göçman said.
In Madison, transportation director Tom Lynch said conservative estimates show Madison's population growing to 292,000 by 2050. Additionally, Madison is expected to add an additional 45,000 jobs, with 10,000 of them located on the isthmus.
"We need to start thinking like a metro area of one million people," Lynch said.
Fossil fuel-based transportation and land use patterns are significant factors in climate change, Göçman said.
"While we are experiencing challenges in environmental sustainability both locally and globally, we are also witnessing new technologies that could drastically shape our landscape and community and help us move towards a more sustainable future," Göçman.  
Some of that technology was implemented this year within the city's fleet.
In 2018, the city purchased three electric Chevrolet Bolt cars and six hybrid Ford Fusion vehicles for Madison Police Department detectives. Joishy said the city is planning to purchase hybrid squad cars in 2019. Additionally, the city received a grant to buy an additional 20 electric cars.
"Pretty soon, we'll have the largest electric fleet in the state of Wisconsin," Joishy said.
In April, the department introduced biodiesel fuel blends to the fleet. Biodiesel is a renewable energy source made largely from soybeans and agricultural waste that reduces emissions.
"We anticipate about 1 million pounds of (carbon dioxide) reduction over one year," Joishy said.
Madison also purchased its first two ambulances with anti-idling technology and is looking toward purchasing hybrid trucks and vehicles that use compressed natural gas, which made from compressed methane. Dane County is currently using vehicles running on this type of alternative fuel that has been converted to fuel from methane at the landfill.
Traffic engineer Yang Tao explained that the city is using more data and adaptive technology into its streets and buses, what he calls "smart infrastructure."
Buses utilizing this technology are able to "communicate" with stop lights. The light will know that a bus is approaching, how many passengers are on board and if it is on schedule or not. The light would then adjust to prioritize keeping the bus on time by changing the length or sequence of lights.  
"We really want to make Madison and Wisconsin as an upper Midwest hub for this type of application," Tao said. 
The city is also in the beginning stages of a bus rapid transit study. BRT offers fewer stops, faster and more direct service and larger vehicles to transport more riders.
Mayor Paul Soglin said that the challenge for Madison will be in selecting which types of "green" technology to implement.
"As our world changes and climate changes we're going to have to adapt and make change ourselves," Soglin said. "My own personal takeaway is as we look at alternatives to carbon-based fuel we literally cannot get locked into any single opportunity that is out there."
Share your opinion on this topic by sending a letter to the editor to tctvoice@madison.com. Include your full name, hometown and phone number. Your name and town will be published. The phone number is for verification purposes only. Please keep your letter to 250 words or less.