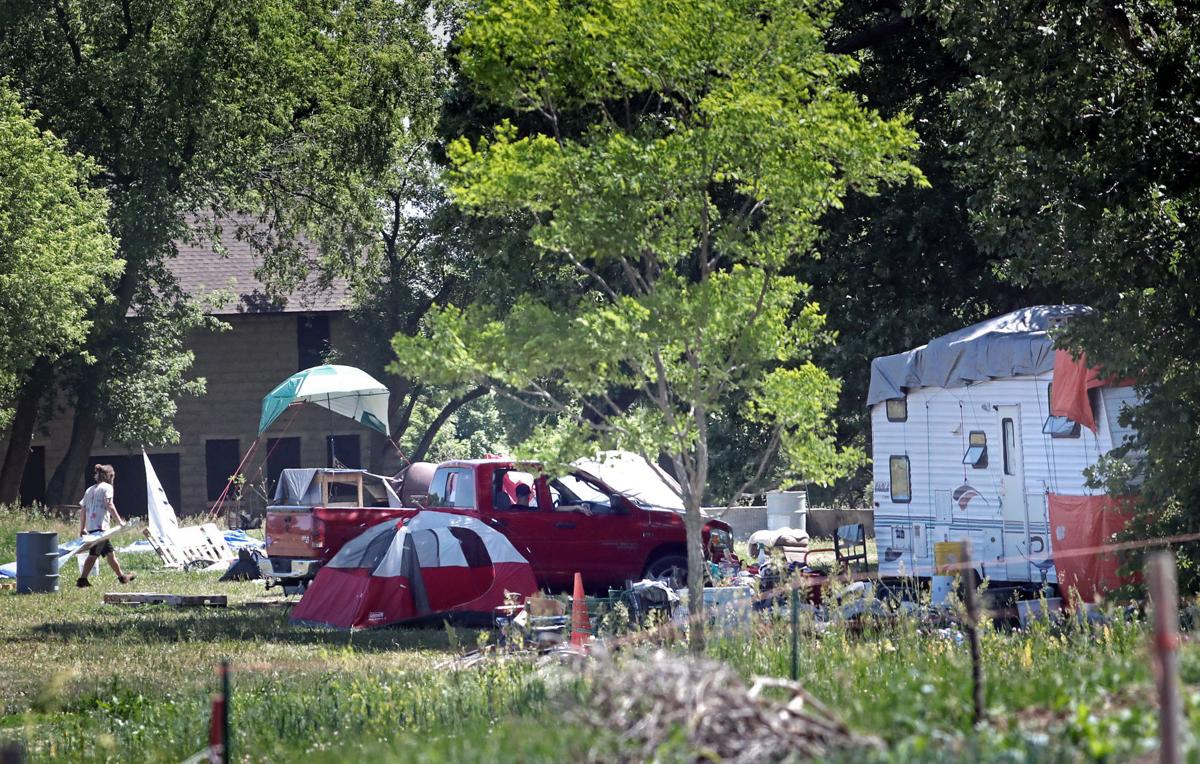 Throughout the coronavirus pandemic, unhoused Madison residents moved around the city as rules on where people could sleep outside changed, disrupting the residents' lives and compelling action from local policymakers. 
City officials are pursuing solutions on several levels, from a permanent men's shelter to a temporary, managed camping site.
"We are working on a number of fronts on the issue of homelessness," Mayor Satya Rhodes-Conway said. "I feel quite hopeful." 
While the political will in Madison is as close as it's ever been to securing a permanent men's shelter, the logistics of acquiring real estate and preparing a facility are time consuming. Community Development Director Jim O'Keefe said it could still be two to three years before a shelter opens. And that estimate hinges on the city securing a site relatively quickly.  
The search for a shelter site is ongoing. In May, the City Council did not approve the purchase of a vacant big-box retail building on Zeier Road, near East Towne Mall. Some Council members worried that location was too far away from other services, including the downtown day shelter. 
City staff are now evaluating four properties. Two of the locations are centrally located, while the other two are more distant from the downtown area. Three are within 3.5 miles of The Beacon, day resource center on East Washington Avenue.
One site would involve renovating an existing structure; the other three would involve new construction. Three of the properties require new appraisals. 
O'Keefe said the search is still in early stages; there could still be reasons these sites don't work out. But he sounded optimistic, calling them "four good to very good options."  
Council President Syed Abbas hopes to have a more clear picture on a future site in September. "We have to be very careful with the men's shelter," Abbas said. "We don't want to bring it premature to the council."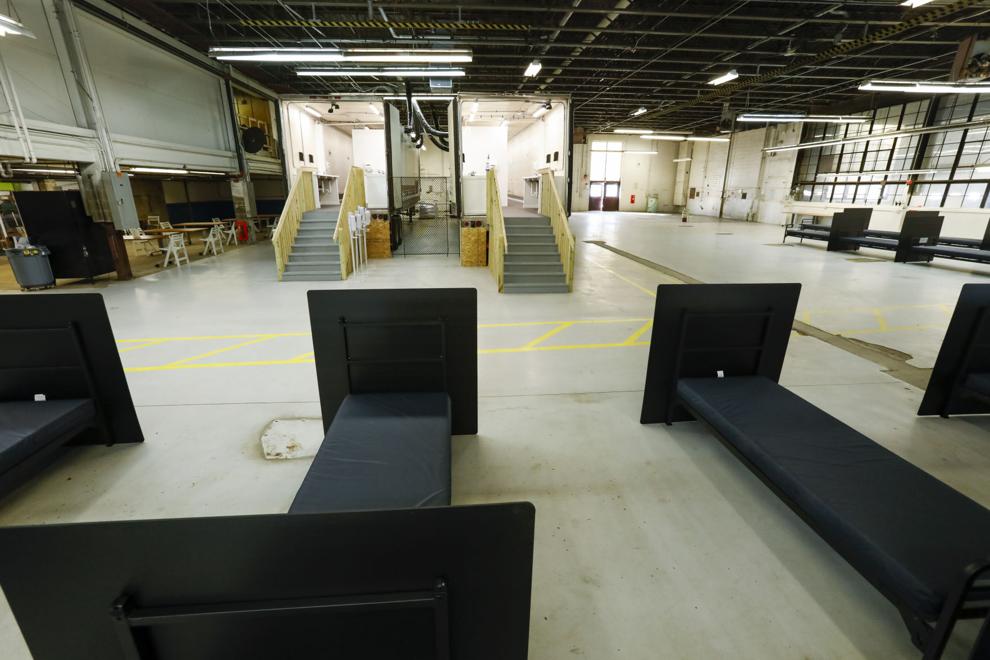 Meanwhile, men experiencing homelessness have used a temporary shelter at the city's former Fleet Services Building, 200 N. First St., since last December.
That building is also the future home of the Madison Public Market. The federal government hasn't notified the city yet if it has received critical funding for the project, and Economic Development Director Matt Mikolajewski said construction may not begin until November 2022. 
It's likely that the temporary men's shelter could stay on First Street through the winter. O'Keefe said the city may still need to secure one more temporary site. 
The moves from one temporary facility to the next "disrupts everyone's lives," said Brenda Konkel, executive director of MACH One Health and president of Occupy Madison. "It's another thing in the lives of homeless people where they are kind of getting pushed around." 
Park encampments, legalized
In Reindahl Park off East Washington Avenue, a group of people camping has grown in recent weeks. 
Ald. Grant Foster, who represents the adjacent east side District 15, wants to create a new zoning district that would allow for people to camp legally outdoors at a specific site. City staff are searching for a possible location and a nonprofit service provider who could manage the site. 
"The goal is to have it still be relatively unstructured, since a lot of the folks who are in the encampment already struggle with something as structured and rules-based as a congregate shelter," Foster said.  
Once these things are in place, Foster said the city could move forward with relocating encampments at Reindahl and elsewhere in the city. 
"It's not a question of whether there will be (an encampment) or not. It's whether we're going to participate to make it a little bit better," Foster said. 
Foster acknowledged concerns about such a sanctioned encampment. But pushing unhoused people from plain sight doesn't solve problems like drug use and overdoses that may occur at encampments, he said. 
"If we're going to support an encampment location, we have to be prepared that there are going to continue to be issues and ugly things happening there, and it doesn't mean the encampment is a bad thing," Foster said. 
When the COVID-19 pandemic began spreading in the community, the city allowed camping on a temporary basis ("temporary permissible encampments") at the Starkweather Creek conservation area and Reindahl Park on the east side. 
Some people chose to camp in McPike Park on the city's near east side instead, though it was largely abandoned in March when the city ordered the camp's closure. The city called for campers to leave Reindahl Park in May, leaving Starkweather as the only authorized option for living outdoors.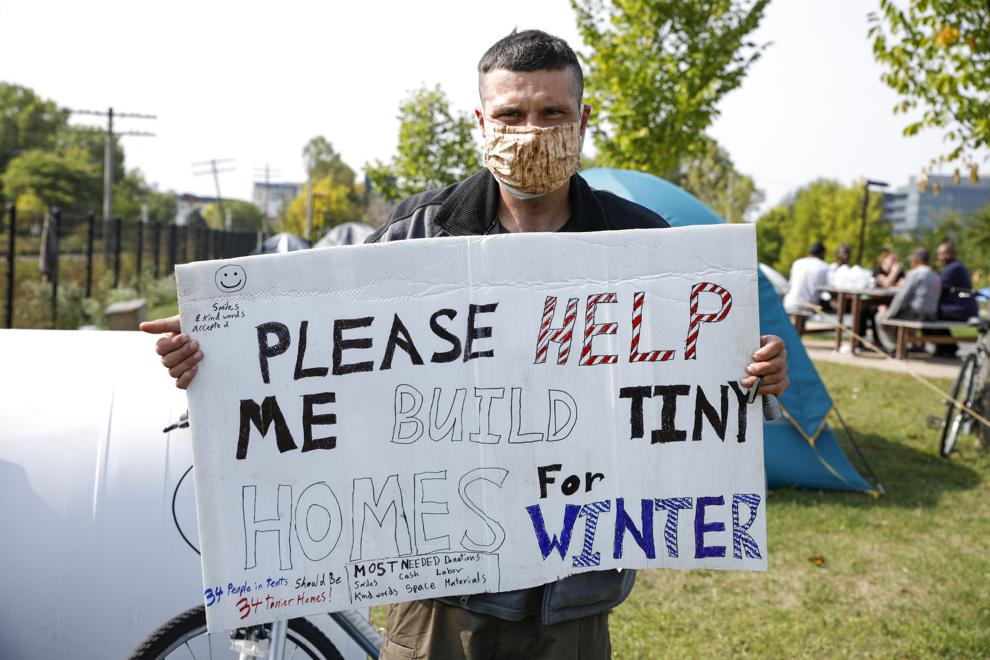 'A better situation in the long term'
The search for an outdoor encampment site is even more difficult than searching for a men's shelter location, O'Keefe said. Ideally, the property would be owned by the city and be able to provide, at minimum, access to running water and restroom facilities. 
"Larger tracts of unused land that are city owned are either parks, most of which are embedded within city neighborhoods," O'Keefe said. "Or they are more remote on the outskirts of the city, which make them less attractive in terms of accessibility."  
A resolution proposed by Ald. Gary Halverson, who represents the area where Reindahl Park is located, highlighted both of these issues. Halverson's measure would enforce city ordinances that ban camping in parks and restore Reindahl Park to its original uses. It also would provide limited services on Dairy Drive on the southeast side, which some said was too far away from transportation and other services.  
Halverson hoped the council would take up the resolution at its meeting last Tuesday, but alders did not approve a procedural motion to allow that. Instead, the resolution is moving through city committees. And on Monday, the City-County Homeless Issues Committee unanimously rejected the proposal. 
Konkel, at Madison Area Care for the Homeless (MACH) OneHealth, said the trauma and stress of being homeless is compounded when "you are being told it's illegal to exist." 
"People will be sleeping outside one way or the other," she said, "and we can give them a little peace and dignity and respect and help people move into a better situation or we can continue to ignore the problem."
O'Keefe said it likely won't be an "inexpensive proposition" to set up an authorized encampment. But he said the city does have up to $2 million through the American Rescue Plan Act it could use. He and the mayor acknowledged that people are frustrated and impatient for a solution, but insisted the city is moving as quickly as possible to find a better option. 
"I think that we are close to some solutions," Rhodes-Conway said. "I am quite hopeful about getting us into a better situation in the long term." 
The city and Salvation Army of Dane County recently turned the former Karmenta Center, which used to be a nursing home, into a facility to serve homeless families. The Salvation Army plans to build an expanded homeless shelter and low-cost housing on its property on the 600 block of East Washington Avenue. 
The city is also looking for property that could be used as a location for "tiny homes." Occupy Madison has had success with this model at two sites, one on North Third Street and the other on Aberg Avenue. 
Konkel credits the positive public opinion of the tiny home village model to the success of the first two sites. The COVID crisis, she said, opened people's minds and hearts and propelled solutions like this forward. 
"There's no one one way to solve this problem of people being unhoused," Konkel said. "We need a variety of options, and luckily Madison has been willing to take some risks and help move some of these alternative ways forward."  
Share your opinion on this topic by sending a letter to the editor to tctvoice@madison.com. Include your full name, hometown and phone number. Your name and town will be published. The phone number is for verification purposes only. Please keep your letter to 250 words or less.