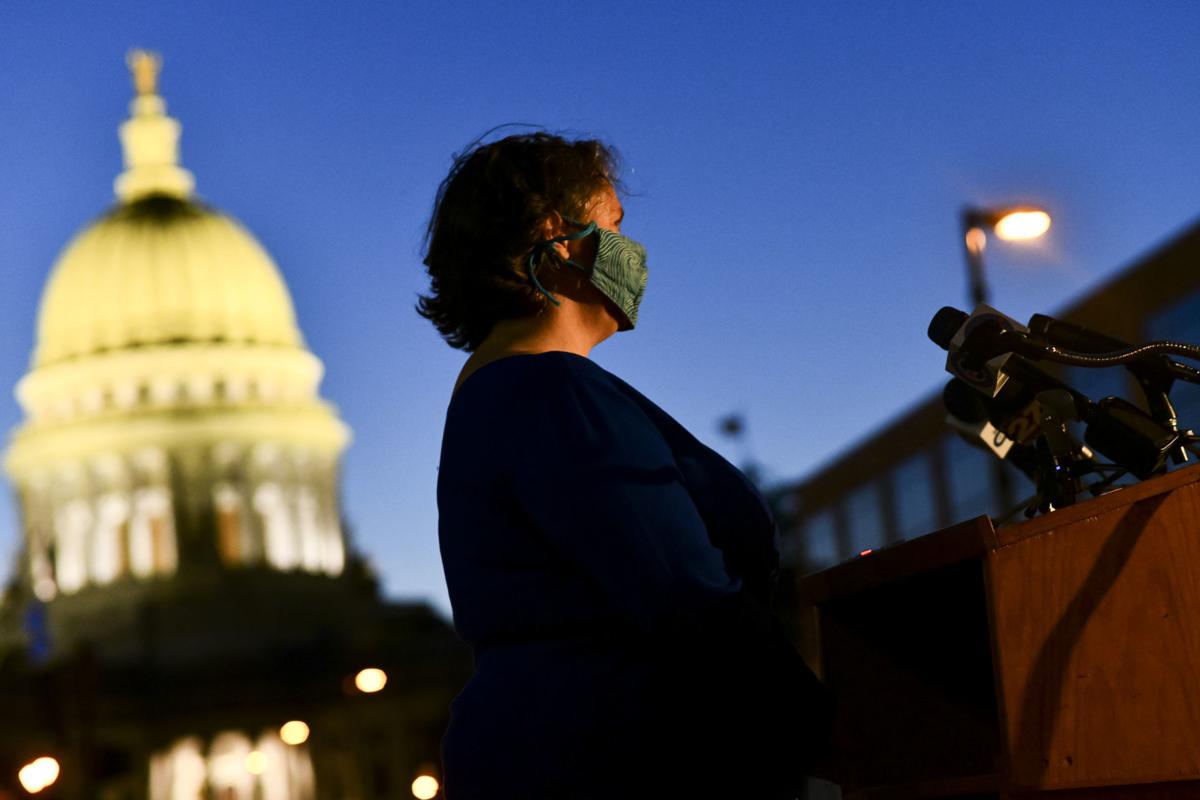 An effort to recall Madison Mayor Satya Rhodes-Conway that would require over 36,200 signatures is underway after organizers filed paperwork with the city clerk's office Wednesday. 
"I heavily believe in accountability, for not just the mayor but for elected officials, to be held accountable when they don't do their job," Rygiewicz said in an interview June 30. 
Recent actions by the mayor, including a video message from Rhodes-Conway addressing police officers, has brought criticism from both sides of the political spectrum. Rygiewicz, who ran as a Republican against Rep. Chris Taylor in 2016, was motivated to lead the recall effort, in part, by the mayor's response to recent protests. 
Rygiewicz, who identifies politically as an Independent, said he is not a part of the official Black Lives Matter group and that he supports peaceful protests.  
Rygiewicz, 38, is a lifelong Madison resident who graduated from East High School and currently manages a hotel. He did not vote for Rhodes-Conway in the 2019 election, during which she ousted incumbent and longtime former mayor Paul Soglin with nearly 62 percent of the vote.  
In his statement, Rygiewicz includes among his reasons for recalling the mayor: "abuse of power," "lying to the public," "endangering public safety," "failure to hear the voters grievances," "questionable status of morale and staffing of the mayor's office," and "budget shortfall and passed expensive wheel tax without consent." 
"I am focused every minute on doing the job that the people of Madison elected me to do and I am not going to be distracted by a small group of people who want to divide this community," Rhodes-Conway said in an emailed statement. 
As of Wednesday afternoon, Rygiewicz had also filed a campaign finance registration statement with the city clerk's office, which is required under state law before he can begin gathering signatures.
Reasons for recall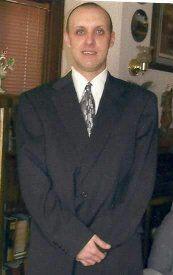 Aside from the list of issues he has with the mayor, Rygiewicz said the "rioting behavior" seen after largely peaceful demonstrations against police violence during the past several weeks spurred him to act. 
In a statement on Facebook, Urban Triage, a local nonprofit organization that was involved with organizing several demonstrations, opposed the recall effort for its "pro police agenda." The group backed the mayor despite recent conflict over Rhodes-Conway's  MPD video message.  
However, Rygiewicz said he supports police reform and that "in public safety crises, there needs to be a legitimate police presence." He said the recall movement is meant to "bring Madison together."  
Also, Rygiewicz said he feels unheard when he calls the mayor's office. 
"I believe that this is a nonpartisan issue that we're facing in the city right now," Rygiewicz said. "I believe that people from all walks of life, all different views are coming together in order to remove and replace (Rhodes-Conway) with a mayor that we feel truly hears us and cares about us." 
Local recall process 
In order to recall a local elected official in Madison, an eligible voter in the city must file a campaign registration statement and a statement of intent to circulate a recall petition. The statement of intent must include the reason for the recall as it relates to the office holder's official responsibilities.  
A petitioner can only begin to circulate a petition after these documents are filed. The petitioner then has 60 days to gather a number of signatures that equals at least 25% of the votes cast in the city during the last gubernatorial election, or approximately 36,203. The 2018 midterm election, which also featured competitive races for a Senate seat and state attorney general, saw a large voter turnout in Madison. 
The office holder can challenge the sufficiency of the recall petition within 10 days of it being filed.  
A recall gives voters the right to reconsider elected officials, after they have been in office for at least a year, but it does not automatically result in the removal of officials from their offices. It could result in an elected official facing an election before the term expires.
Madison City Attorney Michael Haas said he was not aware of any previous local recall efforts in Madison, though he noted a mayoral recall effort in 2017 in the city of Green Bay and a recall election in the town of Long Lake in 2016.  
League of Wisconsin Municipalities director Jerry Deschane said in an email that he does not believe there is any data on this issue. 
However, the League's deputy executive director Curt Witynski pointed out several instances, including in 2012 when Bob Ryan was defeated as mayor of Sheboygan in a recall election. Also, Margaret Ciccone faced a recall vote as mayor of Superior in 2000. 
In 2010, the village president and a trustee of Jackson were recalled over voting in favor of dismantling the village police department and contracting with the county sheriff's department. 
More recently, last summer there was an effort in Merrill to recall five council members. Four of the five incumbents survived the recall election. 
Share your opinion on this topic by sending a letter to the editor to tctvoice@madison.com. Include your full name, hometown and phone number. Your name and town will be published. The phone number is for verification purposes only. Please keep your letter to 250 words or less.
Get Government & Politics updates in your inbox!
Stay up-to-date on the latest in local and national government and political topics with our newsletter.