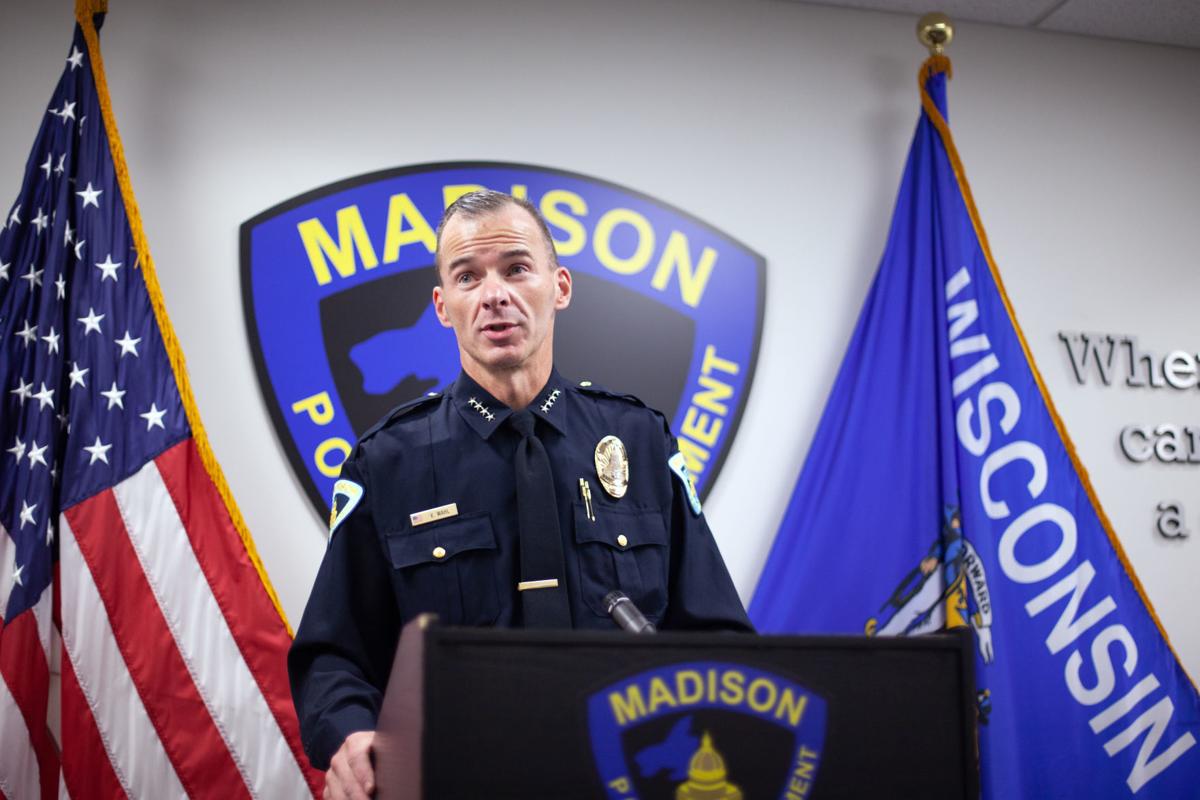 Though Madison Mayor Satya Rhodes-Conway asked for a decision on the city's next police chief within 90 days, the commission with hiring authority is eyeing a flexible timeline that includes announcing a final decision toward the end of the year. 
The Madison Police Department's former chief, Mike Koval, abruptly retired last September. Since then, acting Chief Vic Wahl has operated in his place in unprecedented circumstances that include the coronavirus pandemic and consistent protests and demonstrations against police violence stemming from the death of George Floyd.
Rhodes-Conway said in a letter to the Police and Fire Commission last Wednesday that Madison needs a permanent police chief vetted by the community, especially "in this transformative historic time." 
"I think it's only fair to the interim chief and to the department and the city that we move forward with this search process as expeditiously as possible," Rhodes-Conway said Friday at a press conference.
At the PFC's virtual meeting Monday, Nia Enemuoh-Trammell, president of the PFC, called the mayor's timeline "a bit ambitious," while expressing the commission's commitment to a comprehensive and efficient search process. 
"I do feel that we are really doing our best to be as comprehensive as we can and have a very robust fact gathering process, but I just want to make sure that we recognize that and — I want to say this delicately — the process still has to move along," she said.  
'Uncharted territory'
Potentially complicating a search, the PFC and the Police Executive Research Forum, a consultant that the Police and Fire Commission is working with on the hiring process, are looking for a police chief candidate in a new climate. 
Rebecca Neuburger, with PERF, said the "ground has shifted in significant ways" since former Minneapolis police officer Derek Chauvin killed Floyd, a Black man.
"We don't have a benchmark for what that means in terms of interest for positions like this," Neuburger said. "There's an element of uncharted territory that we're all going to be working through together."   
Part of that shifting ground can be heard in demands of what members of the community want in Madison's next police chief. Ann Murphy, speaking on behalf of a small group called West Side Neighbors for Black Lives, called for the next chief to be a Black woman who is committed to defunding and abolishing the police department. 
"The leader of the Madison Police should not be an officer," Murphy said. "It should not be someone who is acculturated to police thinking."
PERF is currently working with Madison and the city of Louisville, Kentucky on police search processes. These are the first searches the firm has conducted since Floyd's death. 
Neuburger originally proposed a working timeline of drafting a position announcement toward the end of the month, officially posting the position in August and requiring applications by mid-September. The application deadline would coincide with the official end of the public input process. 
Then, a first round of interviews could occur at the end of October with the possibility of announcing a top pick in early December. 
However, after some commission members expressed concern about a two-month public input period and some scheduling conflicts, they discussed potentially extending the timeline to the beginning of 2021.  
Neuburger said PERF would work with the PFC if the candidate pool does not meet expectations.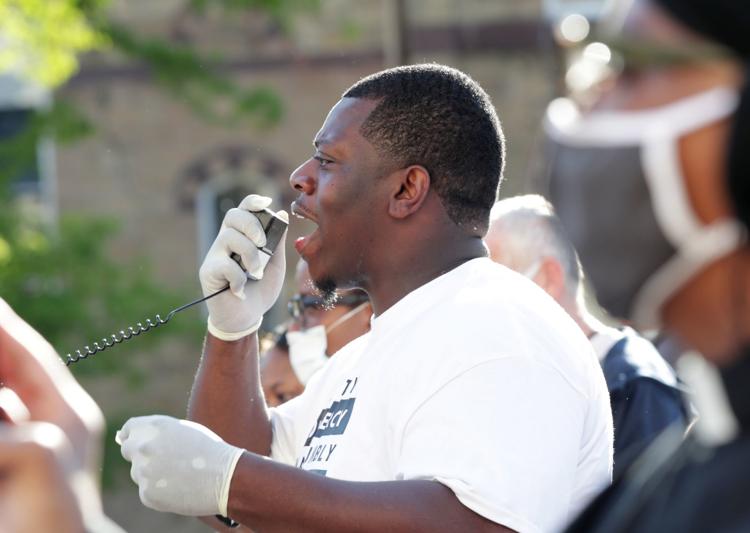 Removing 'weapons of war' 
Input from residents representing a handful of local organizations and neighborhood groups shared with the commission over its video call Monday reflected opinions for implementing police reform initiatives, defunding the police department and maintaining aspects of the MPD's ongoing work. 
Rev. Marcus Allen, who leads Mt. Zion Baptist church and represents the African American Council of Churches, said the next chief should, among other qualifications, embrace a restorative justice model, be committed to establishing an emergency response team of medical and crisis workers and support a civilian review board that is meant to increase accountability over the police. 
The next chief should also develop a strategic plan to intentionally engage the African American  community, Allen said. 
"Due to the African American community being extremely over policed and arrested than any other race in the city, the next police chief must be intentional about building and establishing trust with the African American community and I would say by any means necessary," Allen said. 
Allen and Micah Lê, representing the Democratic Socialists of America, agreed the next chief should be dedicated to demilitarizing the police force.
"Weapons of war like tear gas and guns do not belong in the hands of the police," Lê said.  
In recent weeks, the MPD's use of tear gas and other crowd control measures came into question after they were used during protests. Ald. Max Prestigiacomo, District 8, is proposing to end the city's relationship with a federal program that allows the MPD to obtain surplus military equipment. 
Lê also said the new chief should also improve police accountability and not work with Immigration and Customs Enforcement in any capacity.  
"The platform of defunding the police underpins all of these different demands," Lê said.  
Another speaker, Kim Richman, representing the Buckeye Grove Good Neighbor Project, requested a chief who could change what he described as a "culture of police hate" in Madison.
Richman called for a continued commitment to community policing and ongoing programs such as the Community Outreach and Resource Education team, the Madison Addiction Recovery Initiative and Amigos en Azul. 
Community organizations are invited to speak at the next PFC meeting July 22. Any resident can speak at the beginning of PFC meetings for three minutes during the public comment portion or email the PFC policechiefsearch@cityofmadison.com with feedback.
More information on the search process can be found on the city's website. 
Share your opinion on this topic by sending a letter to the editor to tctvoice@madison.com. Include your full name, hometown and phone number. Your name and town will be published. The phone number is for verification purposes only. Please keep your letter to 250 words or less.
Get Government & Politics updates in your inbox!
Stay up-to-date on the latest in local and national government and political topics with our newsletter.