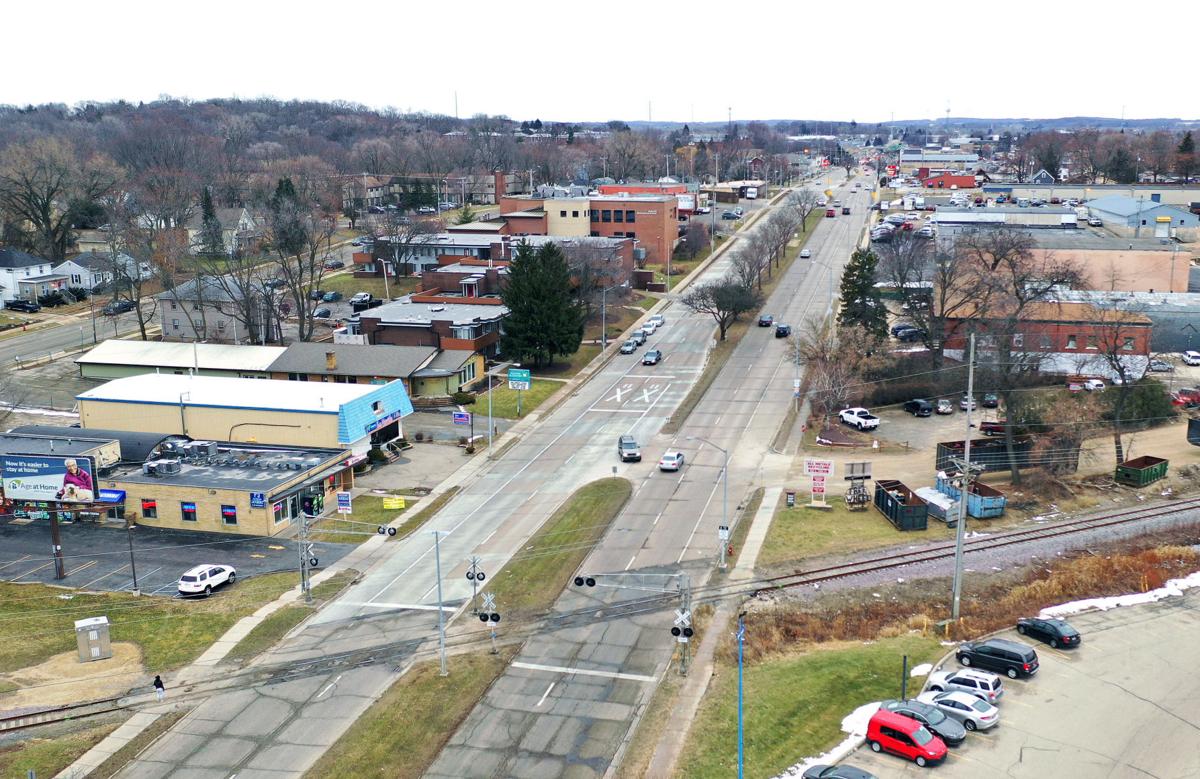 Madison policymakers now have another tool to address the city's affordable housing crisis after the City Council adopted a land banking policy at its meeting last week.
Land banking is a strategy to acquire real estate that can include vacant lots and abandoned buildings, and transition them into future opportunities for economic development, affordable housing projects and other city uses.
"Land banking is one powerful tool that the city is already and will continue to use to support not just the creation of affordable housing but also wealth generation and economic development," Mayor Satya Rhodes-Conway said. 
In the past, Madison has strategically acquired properties for complicated projects that aimed to be economic drivers for the city. For example, development on the 800 block of East Washington Avenue was made possible by the city purchasing the former Don Miller auto dealership. Further down East Washington Avenue at Milwaukee Street, the Union Corners complex is also a product of land banking. 
More recently, the city bought property at 1810 S. Park St. last September for land banking purposes.
The land banking fund was first included in the 2020 budget with $1 million and guidance to create a policy for this strategy. The fund increased to $3 million in 2021.
"Historically, the city has leaned a little bit more to the economic side of land banking, and I'm excited to lean more into the affordable housing side of it, particularly under this new policy," Rhodes-Conway said. 
Matt Wachter, Madison's director of planning and community and economic development, said the adopted policy allows the city to be more proactive in creating affordable housing. 
"It covers the spectrum of creating affordable housing where there's not any and is unlikely to become some, but also to make sure that we're preserving it in areas that are at risk of gentrification and displacement," Wachter said. 
When the city buys property, it could issue a request for proposals from developers. This method allows the city to dictate the terms of the future project and, potentially, gain a longer period of affordability. 
"Buying land gives us control to make sure that that kind of housing is preserved or developed," Wachter said. 
During the City Council's discussion June 1, Ald. Yannette Figueroa-Cole, District 10, also wanted to make sure the policy specifically addresses housing for people earning low incomes, and Ald. Grant Foster, District 15, emphasized prioritizing long term affordability. 
With some housing developments remain affordable for 30 years, Foster worried that time period could be coming due in the "not so distant future." 
"If we're really serious about closing the gap on affordable housing, I think we should be focused on the permanent component of it," Foster said.
Land banking is part of several strategies — including zoning changes the City Council adopted Tuesday — the city is employing to tackle Madison's housing challenges: rising rental and home purchase prices, a low vacancy rate and housing stock that's not keeping pace with the city's population growth. 
According to 2017 data from the U.S. Department of Housing and Urban Development and the Census, 53%, or 27,000 households spent at least 30% of their incomes on housing and an additional 15,400 households spent more than half each month on housing costs.  
Wachter said the multiple strategies the city is pursuing are meant to work together to address housing goals the mayor outlined in her Housing Forward plan, which are to address housing insecurity and homelessness and the cost of housing. 
"The most important thing is that it makes the objective clear that we're using this policy for primarily affordable housing development as well as some economic development," Wachter said.  
Share your opinion on this topic by sending a letter to the editor to tctvoice@madison.com. Include your full name, hometown and phone number. Your name and town will be published. The phone number is for verification purposes only. Please keep your letter to 250 words or less.