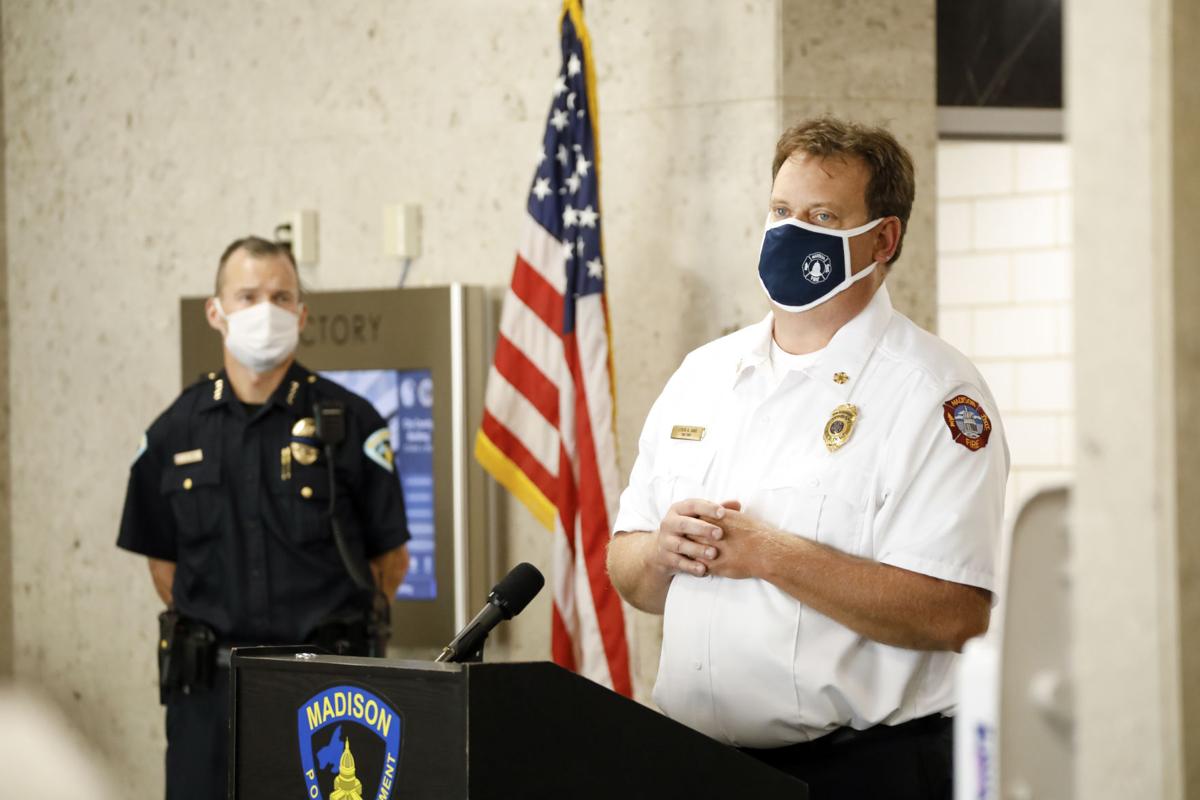 As Madison police used chemicals and less lethal weapons to disperse crowds damaging downtown buildings Monday night, proposals moving through the city's legislative process would seek to limit those tools. 
Madison Fire Department Chief Steven Davis said this equipment is needed, at times, to "protect life, protect property." On Monday night, the fire department requested the Madison Police Department use chemical agents, like tear gas and pepper spray, to disperse a crowd standing near a looted business with gasoline poured inside it.
"We needed the crowds dispersed immediately," Davis said during a press conference at the City-County Building Tuesday, highlighting the volatility of the situation.
One proposal, sponsored by Alds. Patrick Heck, District 2; Shiva Bidar, District 5; Keith Furman, District 17; and Marsha Rummel, District 6, would prohibit the use of tear gas starting Nov. 17 and request a study of alternatives by the MPD. 
This proposal highlights effects of tear gas on the lungs, including "chest tightness, coughing, choking sensation, noisy breathing (wheezing), shortness of breath," per the Centers for Disease Control. 
A separate proposal put forward by Ald. Max Prestigiacomo, District 8, would prohibit the MPD from using tear gas, mace and impact projectile devices. In July, Prestigiacomo said the measure was about "harm reduction coupled with systemic change."
As fire chief, Davis is "uneasy" about the measures, which were introduced following protests earlier this summer, because it takes away an option for the MPD.
"There's moments like we saw (Monday night) where the MPD needed that tool," Davis said. "We had a really pretty angry crowd, and we had a volatile situation — one potentially that could have exploded had it reached an ignition source — and we would have had a lot of loss of life, potentially."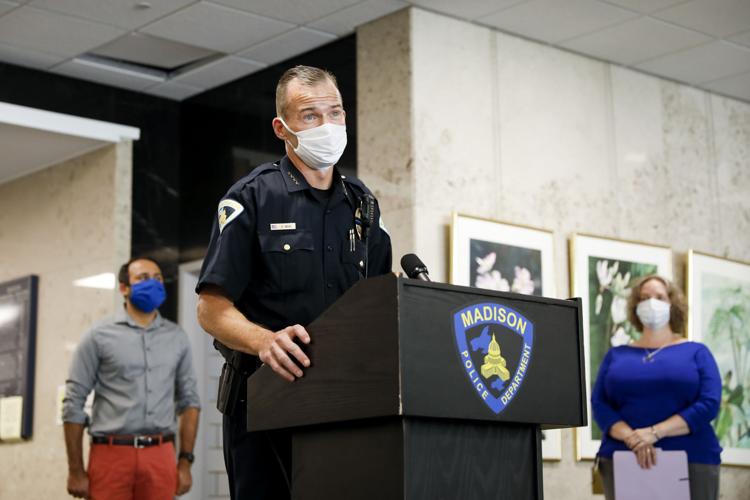 MPD Acting Chief Vic Wahl would want the proposals to offer alternatives for a situation like what occurred Monday night with a crowd, damaged buildings and the presence of gasoline. 
"Those tools are critical to do what we do to maintain safety for our community," Wahl said. 
Since Sunday, crowds have gathered in Madison to protest the police shooting of Jacob Blake, a Black man, in Kenosha. Wahl said people damaged about 40 businesses, looted some, and set several dumpster and trash fires Monday night into the early hours of Tuesday morning when crowds dispersed around 2:30 a.m. 
Davis said he had not seen more cases of arson and attempted arson in his 31 years with the department than he saw Monday night.  
Wahl said the MPD is "committed to protecting First Amendment rights" but will intervene when destructive and dangerous behavior begins.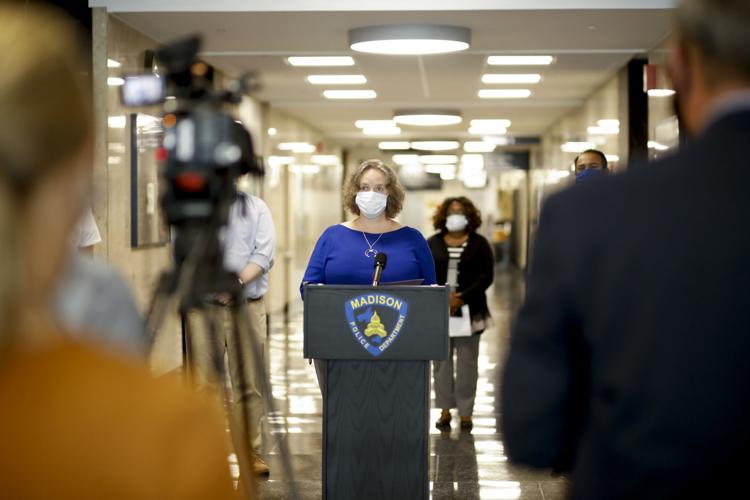 "We are committed to preserving people's ability to protect their opinions, but property damage, starting fires, violence and things that put our community at risk is obviously the type of behavior we're not going to condone," Wahl said.  
Local elected leaders at the press conference asked for an end to the destructive actions. City Council President Sheri Carter said a "protest has purpose," it's the "voice of honoring the lives lost."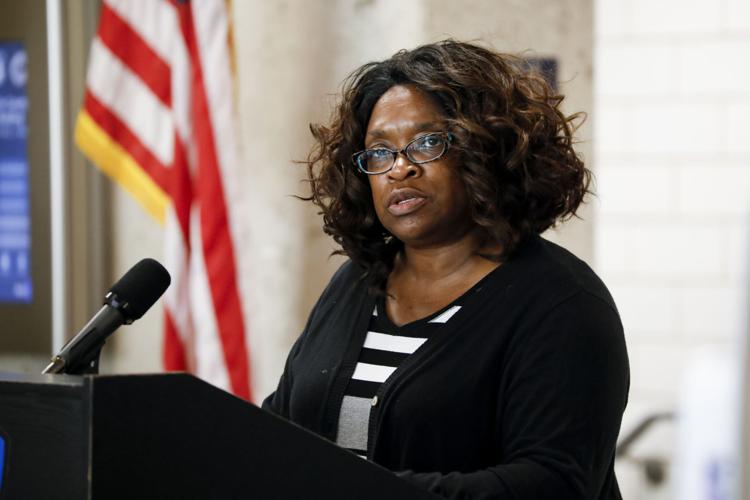 "You are not protesting anything when you swing with your hands, break windows, set fires, carry knives, loot," Carter said. "We protest for the change, not the burning. We protest for the change, not the breaking."
Mayor Satya Rhodes-Conway acknowledged the community's anger but urged that it be redirected. 
"Our city supports First Amendment rights and protests, but we draw the line at arson, theft and criminal damage to property that puts people's lives in danger," Rhodes-Conway said.
Share your opinion on this topic by sending a letter to the editor to tctvoice@madison.com. Include your full name, hometown and phone number. Your name and town will be published. The phone number is for verification purposes only. Please keep your letter to 250 words or less.