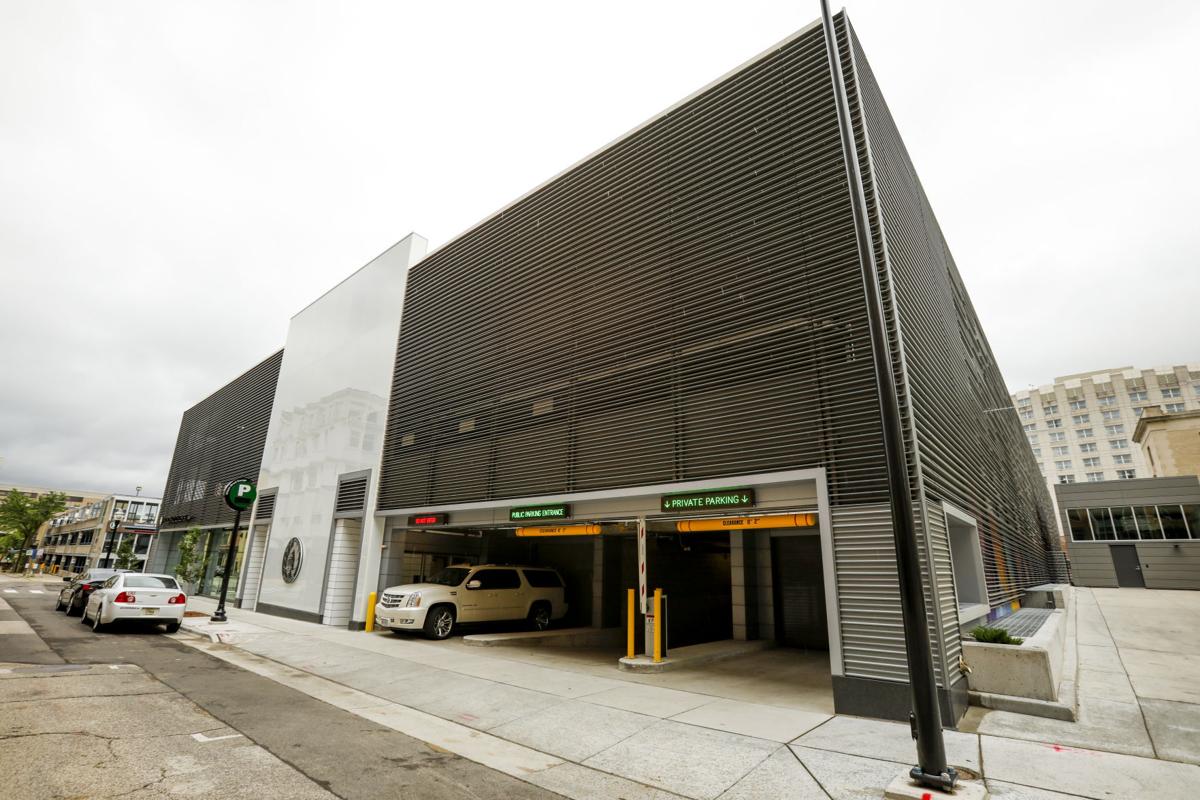 During an eight-hour meeting Monday, Madison's Finance Committee restored funding for parking cashiers and rejected a budget amendment that would have added four police officers to Mayor Satya Rhodes-Conway's $349.1 million 2021 Operating Budget.
Among the amendments, committee members voted 5-1 to restore funding for 15.7 full time positions — equivalent to 19 permanent full- and part-time employees. The mayor's budget maintains seven cashier positions but left the others unfunded.   
The amendment, sponsored by Ald. Mike Verveer, District 4, would appropriate $536,194 to fund the authorized positions in the mayor's budget. 
"Think of the humanity of all this," Verveer said. "These are employees who literally could be losing their health insurance coverage, their health benefits during the midst of a pandemic."
Tim Birkley, a parking revenue lead worker, called the proposed change a "lifesaving amendment for families." But he also expressed concern for how the mayor's budget reorganizes staffing at parking garages. 
The city did not need cashiers as traffic to the city's garages dropped sharply during the coronavirus pandemic. At the start of the COVID-19 crisis, 23 cashiers were redeployed to other agencies, including Public Health Madison & Dane County, the Community Development Authority, Parks Division and Streets Division.  
Ald. Keith Furman, District 19, did not support the amendment, saying it "sends the wrong message" to be employing people without an identified job. However, Ald. Rebecca Kemble, District 18, pointed to the unprecedented pandemic situation and the potential for redeployment to other agencies.  
Police officers 
A proposal that would add Madison Police Department positions failed on a 4-2 vote. The amendment, sponsored by City Council President Sheri Carter and Ald. Zachary Henak, District 10, would use $230,528 in federal grant money and $117,052 in city money in 2021 to add four police officer positions. It would also reclassify one officer as a sergeant.  
The grant funding decreases over three years, meaning the city would cover the full cost of the officers— $390,423 —  starting in 2024. 
Ald. Barbara Harrington-McKinney, District 1, who voted in favor along with Carter, acknowledged the community's desire to reimagine policing but said a positive police presence is needed downtown. Also, she pointed out that with additional personnel downtown, others would be better able to respond to calls throughout the city. 
"I absolutely get that we should be investing more in community services," she said. "I support that, but I absolutely know that it's not going to happen overnight."  
Community services 
Following a summer of nationwide protests against police brutality and local calls to defund the Madison Police Department, many speakers called on the city to fund more community services and not police. 
Ald. Shiva Bidar, District 5, alluded to the past several months of hearing from community members calling for a change in policing during a discussion over transferring parking enforcement from the MPD to the Parking Utility. Bidar said the move is a part of thinking about what core services the police department should provide and moving other functions.
"We need to have a sense of urgency in responding to what we've heard over and over at every council meeting for the past four months about how do we really make sure we really step out of our comfort zone … and commit ourselves to do things differently," Bidar said. 
Committee members also adopted amendments that would increase funding for peer support services through the Focused Interruption Coalition to $300,000 and the COVID relief fund to $475,000.  
On a 5-1 vote, the committee also supported an amendment to double funding from $300,000 to $600,000 for a crisis response team pilot program, which would send paramedics and mental health workers to calls traditionally handled by police officers. 
The increase would be funded by reducing the MPD's recruit class from 39 to 33 or 34, resulting in positions the department is unlikely to fill and possible overtime, according to Acting Chief Vic Wahl. 
"This service is intended to be an emergency service that will respond to calls that police don't have to respond to," Kemble said. "What we're doing is shifting resources from one emergency response department to another."  
Next steps 
Committee members ultimately adopted 20 amendments to the executive operating budget proposal that would reduce spending in the executive budget by $76,207. If adopted, these amendments would add $36.65 in taxes on the average home, valued at $315,200, which is $0.81 less than the effect of the executive budget proposal. 
The Capital Times tracked action on each amendment in the spreadsheet below. Details on each amendment can be found on the city's website.
The City Council could still increase tax collections by $596,930 under state-mandated levy limits.   
As proposed, the mayor's budget would increase spending by 2.46% and raise tax collections by 2.2% — the lowest percentage in at least 15 years. It would also raise taxes on the average home, estimated at $315,200, by 1.4% or $37.46, to $2,723.20.
The full City Council will have the opportunity to offer capital and operating budget amendments. Budget deliberations begin the week of Nov. 9. 
Share your opinion on this topic by sending a letter to the editor to tctvoice@madison.com. Include your full name, hometown and phone number. Your name and town will be published. The phone number is for verification purposes only. Please keep your letter to 250 words or less.