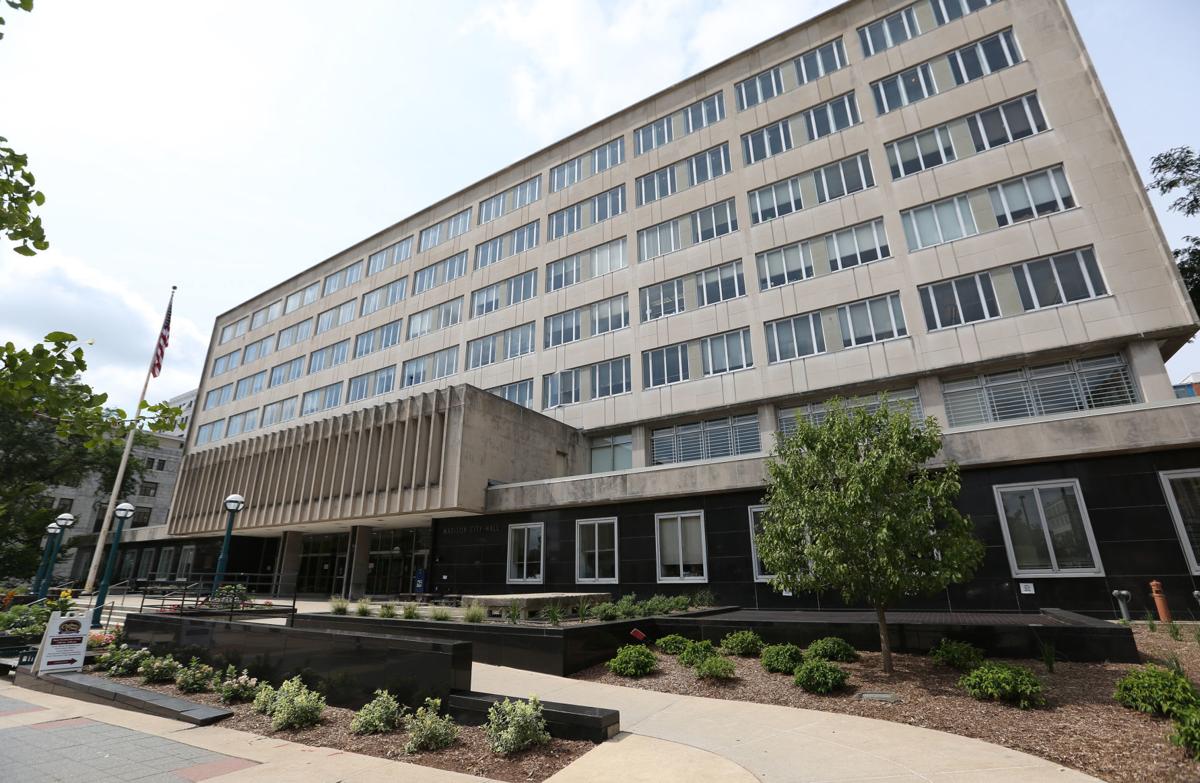 Madison could consider implementing furloughs to generate savings for 2020 as the city faces a projected $30 million shortfall this year due to the COVID-19 pandemic. No decision has yet been made. 
Mayor Satya Rhodes-Conway has already implemented some cost-savings measures to address the major funding gap, including a hiring freeze, re-evaluating seasonal hiring and halting all non-essential supplies and purchased services spending.  
The city could also use its general fund balance, which totaled $53 million at the end of 2019, and cut back its subsidy for Metro Transit with CARES Act funding. The city could also implement targeted hours reduction using the state's workshare program in certain areas of the city, including Monona Terrace, Parking Utility and the library system. 
One "last option" would be to implement a furlough program, Budget and Program Evaluation manager Laura Larsen said at Tuesday's Finance Committee meeting. 
No decision has been made by the city on furloughs, but Rhodes-Conway said the city will need all options. 
"Given the gravity of the financial situation facing us both this year and next, we are likely going to have to deploy every tool available to us," Rhodes-Conway said. 
Larsen said personnel costs make up the largest share, 62%, of the city's overall operating spending. A four to six-day furlough program could realize $4 million in savings, and a five- to seven-day program could see $5 million in savings.  
"If we were to implement a furlough program, our goal would be to look at ways that we could drive down our overall personnel costs while preventing layoffs," Larsen said.  
The budget outlook for 2020 is stark when compared with 2019, which saw revenues exceeded the budget by $2.7 million and expenditures under budget by $4 million. 
"2019 was a good year," Finance director Dave Schmiedicke said. "Unfortunately, 2020 and beyond will not be." 
By the end of 2020, city agencies are projected to see deficits of between $357,000 and up to $5.4 million. Fleet Services is the only department expected to see a surplus, estimated at $276,000, due to reduction in fuel due to low prices and reduced utilization associated with COVID-19. 
The City Clerk's Office is projected to see a $357,000 deficit, assuming that voting trends will be consistent with the April 7 election. Based on these assumptions, printing, postage and election supplies will be over budget by $450,000, which is offset by savings from election wages for poll workers. 
Estimated 2021 budget gap
In 2021, the city could be facing a $25 million budget shortfall due to drastically diminished revenues caused by COVID-19.
"This is a very, very large problem for us to solve yet this year, and we face an equally large — if not larger problem — to solve for next year," Rhodes-Conway said. "It is going to take good ideas from every single one of us." 
All agencies are encouraged to find ways to decrease spending in the 2021 Capital Budget that won't "unduly impact" the city's ability to provide essential services. Rhodes-Conway said she will be looking for budget proposals from agencies that will support the city's response to COVID-19 and economic recovery. 
In an email to all city staff Tuesday, Rhodes-Conway said Madison is "creating a new normal." 
"We will never be returning 100% to the way things used to be done, nor should we," the mayor said. "This is our opportunity to create the kind of organization we really want."  
This includes leveraging the benefits of telework, creating employee engagement and wellness support for all of employees and examining all city processes with an equity lens.  
"We are going to get through this, and we are going to succeed because of our shared commitment to each other and to the communities we serve," Rhodes-Conway said in the email.
As of May 6, the city has spent $3.4 million in its response to COVID-19. Of the total expenditures, 77% are from permanent staff costs and likely not eligible for any federal reimbursement. 
The remaining costs are $760,000, meaning that the city is spending about $37,000 daily, excluding permanent wages on COVID-19 response. Major expenditures have included potential respite hotel for first responders, citywide supply purchasing ($1.19 million in April) and medical supplies. 
This is in addition to capital spending, including $100,000 for telework tools. 
Despite unanticipated pandemic costs, monthly spending is consistent with prior year trends. Spending in April for the general and library funds were $20 million compared to $19 million in March. 
Share your opinion on this topic by sending a letter to the editor to tctvoice@madison.com. Include your full name, hometown and phone number. Your name and town will be published. The phone number is for verification purposes only. Please keep your letter to 250 words or less.
Concerned about COVID-19?
Sign up now to get the most recent coronavirus headlines and other important local and national news sent to your email inbox daily.