More than four times as many Madison residents voted early for Tuesday's midterm election than in the midterm election four years ago.
At the end of Sunday, the last day to vote early, a total of 37,338 Madison voters had filled out in-person absentee ballots. Early voting began Sept. 20 at the clerk's office downtown and expanded to several locations across the city Oct. 15.
Voters handily exceeded the 8,811 absentee ballots cast in person in the 2014 midterm elections but did not break the record from the presidential election two years ago when 57,260 voters cast an absentee ballot in-person ahead of Election Day.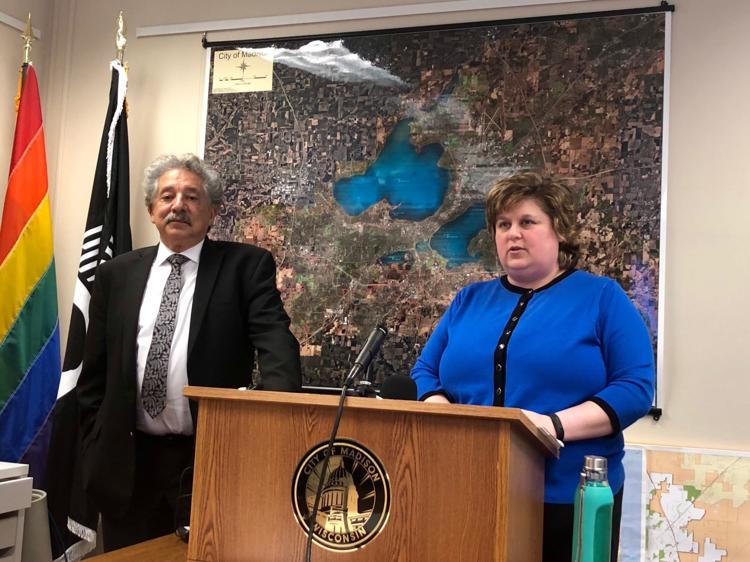 Mayor Paul Soglin is hoping to see Madison set a new midterm election record, with a goal of turning out 75 percent of registered voters.
"Madison leads the country in recycling, we lead the country in terms of participation in the census, and we would certainly like to lead the country in regard to voter participation," Soglin said.
In November 2016 during a presidential election, 79 percent of registered voters turned out to vote. During the November 2014 election, which had a governor's race on the ballot, 69.5 percent of those registered to vote cast a ballot.
"This is a chance to participate and to be in the game and set a record," Soglin said.
To make voting on Election Day as efficient as possible, City Clerk Maribeth Witzel-Behl said her office is preparing as if it were a presidential election. 
"Our goal is that within 15 minutes, everyone should be able to get through the line," Witzel-Behl said.
On Tuesday, there will be 2,800 poll workers at the city's polling locations in addition to a "rapid response" team designed to move around the city, filling vacancies and helping out where additional support is needed. The city scheduled 2,600 poll workers during the 2016 presidential election, Witzel-Behl said.
She said the Madison community stepped up to the challenge when the clerk's office put out the call that more poll workers would be needed for Tuesday. She said hundreds of shifts were filled shortly after Soglin included a message in his blog encouraging Madison residents to sign up.
"In Madison, people are so committed to making sure their neighbors can vote," Witzel-Behl said.