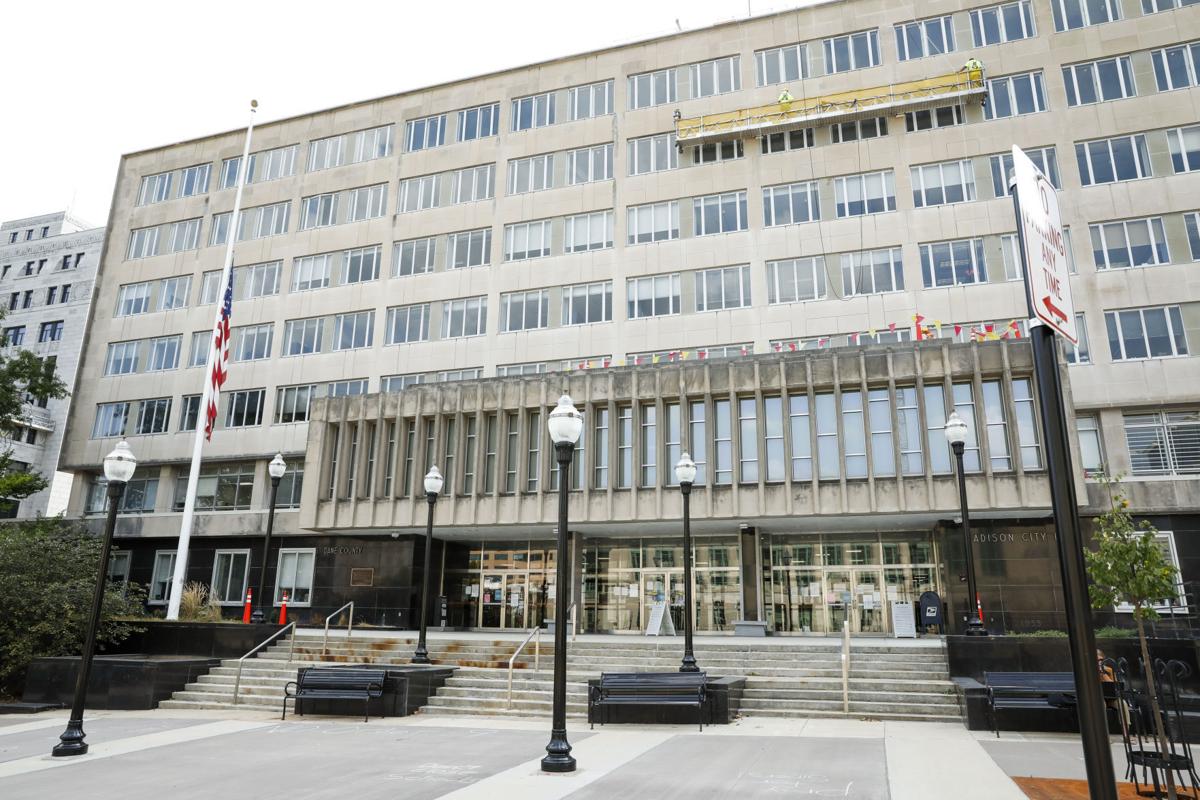 On a narrow vote late Tuesday, Madison's City Council approved changes to zoning rules that aim to make it easier to build more housing in the city. 
Proponents argue these changes, among other measures to promote more living units, are needed as Madison deals not only with a crisis of affordable housing, but also one of housing supply. Madison has a 3% vacancy rate — compared to a healthy rate of 5% — and needs to add 2,000 units per year just to keep up with population growth. 
"This isn't about creating subsidized housing, it's not about lowering rents," Mayor Satya Rhodes-Conway said Tuesday. "It is about keeping rents from going up faster and faster as they have been." 
Some City Council alders were skeptical that the changes will create affordable housing units and wanted to slow the process down to consider other measures. However, the council adopted the zoning code changes, with some changes, on an 11-9 vote after two hours of public comment and several hours more of questions and discussion.
Alds. Charles Myadze, District 18; Mike Verveer, District 4; Nasra Wehelie, District 7; Syed Abbas, District 12; Brian Benford, District 6; Sheri Carter, District 14; Grant Foster, District 15; and Barbara Harrington-McKinney, District 1, voted against the proposal.  
Foster objected to what he called a "marketing and persuasion campaign" targeted at alders and city residents to support the proposal. He would have liked to see other options considered like incentives for affordable housing developers to add density to projects.  
"All of this work cannot happen at the staff level with direction of the mayor," Foster said. "There's 20 of us. We're all representing constituents."  
Madison planning staff say that the changes are an important part of the puzzle of solving the city's housing challenges. With other strategies like land banking and affordable housing funds that support small-scale development, Planning Division director Heather Stouder said they are "really exciting tools that the city can utilize moving forward."   
Rhodes-Conway said in a statement after the meeting that the council's decision was a "positive step to support the development of more housing and more types of housing in Madison.
"This ordinance alone will not solve our housing crisis, but it is one piece of a larger strategy that we are acting on," Rhodes-Conway said in the statement. 
The zoning code changes are meant to make it easier to build more multi-family housing in Madison. Also, the city hopes to support new and smaller-scale developers by making it easier, more predictable and less expensive to create more housing.   
There are three components of changes. One of them creates more uses that are allowed "by right," meaning that they don't require conditional use approval from the Plan Commission and can move forward with city staff permission.   
"It is predictability and stability that generate investment in building the missing middle," Robert Procter, government affairs director for the Realtors Association of South Central Wisconsin, said, referencing small construction like duplexes and townhomes. 
However, some Madison residents worry that removing the additional approvals — and more opportunity for public input — eliminates a key part of the city's democratic process. When Plan Commission approval isn't required of a project, city staff can authorize whether they move forward or not. 
"Neighborhoods are slowly being eliminated as a voice in governance in Madison," said Mara Eisch, who is involved with the Summit Woods Neighborhood Association.  
In Pilar Gomez-Ibanez's experience, residents have pushed for developers to "create affordable, inclusive and sustainable neighborhoods" by asking about affordable units and adding density consistent with the area. 
"This is deeply thoughtful input aimed at making the neighborhood a livable place," Gomez-Ibanez said. 
Stouder acknowledged public input as a "critical" part of the way development moves forward in Madison. She also pointed out that 3.6% of the 10,800 housing units that have been approved over the last five years would have fallen under the new rules. 
The proposed changes also allow for greater densities in multi-family residential areas and zoning districts that allow for a mix of uses. They remove a mandate requiring that any two-family or small multi-family building proposed within 300 feet of each other needs conditional use review.
Overall, Ald. Keith Furman, District 19, called the measures a "minor change." 
"I don't believe this is the be all end all solution, but I don't believe we can address affordable housing or our housing crisis in general without taking this step," Furman said. "This is one piece of many." 
The first proposal will create a city-leased pop-up shop where retailers could sell their products without the burden of major overhead costs or long-term leases. Under the approved proposal, the council allocated $100,000 from the Small Business Equity and Recovery Fund, which was created last year. 
A second proposal would provide a $26,300 grant to hip hop-focused nonprofit Urban Community Arts Network, Ltd. to organize a series of free performances and art shows on the 100 block of State Street.  
The "MadLit" events were previously slated to receive $20,000, but the City Council approved a higher amount at the recommendation of Mayor Satya Rhodes-Conway and Ald. Mike Verveer, District 4. 
According to the proposal, the events are designed to provide performance opportunities for artists of color and are scheduled to take place from 8 p.m. to midnight on alternating Fridays from June to October. 
Each event will also include a visual art exhibit in Philosopher's Grove at the top of State Street, and a rotating handful of businesses owned by people of color will host pop-up shops during the events. 
Share your opinion on this topic by sending a letter to the editor to tctvoice@madison.com. Include your full name, hometown and phone number. Your name and town will be published. The phone number is for verification purposes only. Please keep your letter to 250 words or less.