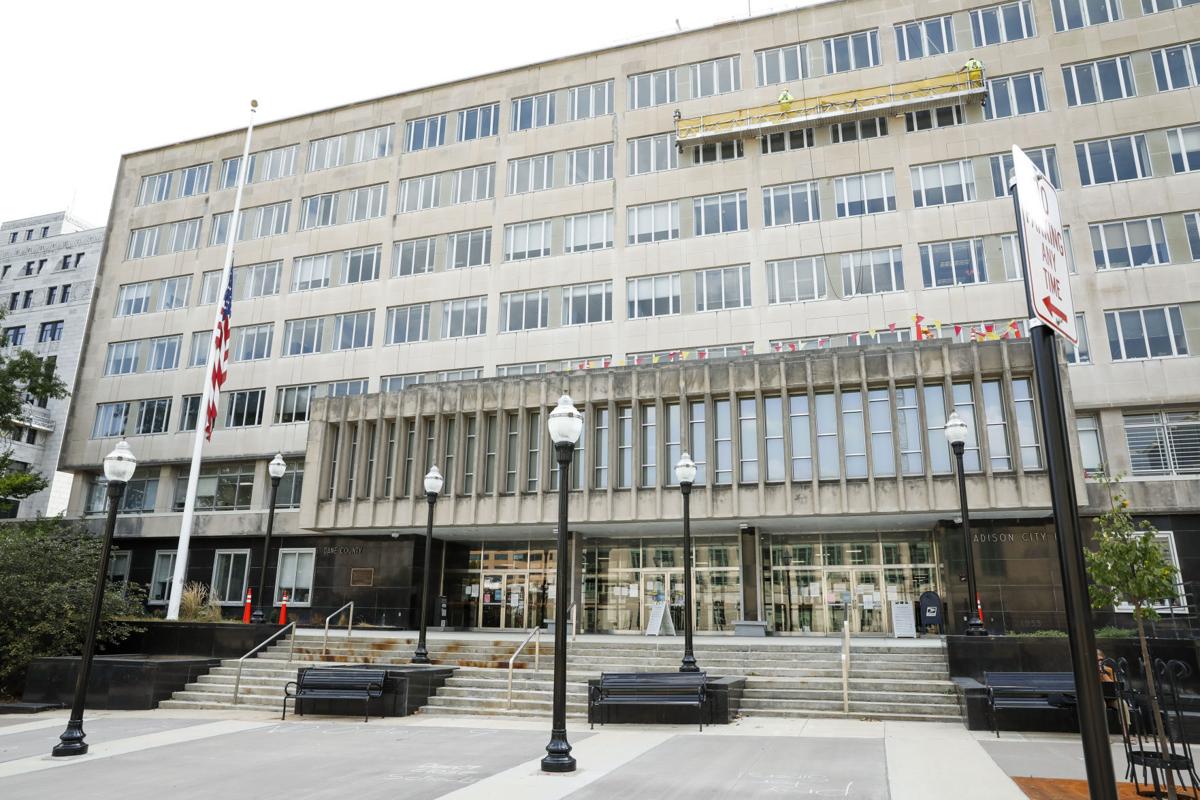 Madison's City Council decided to spend up to $10,000 on an investigation to determine who uttered a gender-based profanity during an online meeting last month.
During a marathon meeting held over the teleconferencing platform Zoom that ended in the early hours of the morning Sept. 2, a voice was heard saying the word "c---." This occurred after Mayor Satya Rhodes-Conway introduced a member of the public, Shadayra Kilfoy-Flores, who had registered to speak.  
Those in support of the adopted resolution Tuesday, which was approved on a 17-2 vote, argued that an investigation is needed to maintain trust with the public. 
"This is the kind of thing that erodes trust in our community," Ald. Arvina Martin, District 11, said. "We cannot be calling citizens of this city or anyone that comes to testify before us by vulgar names."  
The resolution authorizes the city to spend up to $10,000 from the City Council's budget for a forensic IT analysis of the meeting that would include examining metadata, logs and any other relevant digital information in Zoom and any other software program used to store or manage data. 
It also calls for a forensic speaker recognition analysis by a "highly qualified audio forensic expert using properly scientifically verified approaches" and sets a deadline of Nov. 10. 
Though the online software program used by the Council typically displays video or the name of the person who the system considers most active, in this case, the video remained on Rhodes-Conway. The face and name of the person using the profanity was not seen on video.
However, some alders are sure the voice belonged to Ald. Paul Skidmore, District 9, who denied using the expletive. 
At Tuesday's meeting, Skidmore did not comment on the incident or the complaint Kilfoy-Flores filed against him, but opposed the resolution because he said the process has not been expeditious and that some of his colleagues have spoken out against the incident. 
"It appears that there will be an investigation, and I'm wondering where the due process is," Skidmore said.
The incident prompted separate statements from the mayor and Council President Sheri Carter and a group of 14 alders. The statement from alders — including Alds. Rebecca Kemble, District 18; Patrick Heck, District 2; Lindsay Lemmer, District 3;  Mike Verveer, District 4; Shiva Bidar, District 5; Marsha Rummel, District 6, former alder Donna Moreland; Max Prestigiacomo, District 8; Arvina Martin, District 11; Syed Abbas, District 12; Tag Evers, District 13; Grant Foster, District 15; Keith Furman, District 19; and Christian Albouras, District 20 — called on the person who used the profanity to come forward and in their absence, for the city to conduct an investigation.
They also apologized to Kilfoy-Flores, who filed a complaint with the City Clerk's Office, demanding that the mayor and City Council "censure the individual responsible, who appears to be Alder Skidmore, and for you to join me in my demand for his resignation."
"Being an elected official, (Skidmore) should be held to a higher standard of trust." Kilfoy-Flores said Tuesday. "$10,000 should not be wasted. This is not how our city should be spending money."
Ald. Barbara Harrington-McKinney, District 1, was the second alder to oppose the resolution. While denouncing the expletive, she said Skidmore was named immediately without due process.   
"He has been raked through the coals," she said. "His integrity has been challenged and, whatever you think of him, he's still a human being." 
Share your opinion on this topic by sending a letter to the editor to tctvoice@madison.com. Include your full name, hometown and phone number. Your name and town will be published. The phone number is for verification purposes only. Please keep your letter to 250 words or less.