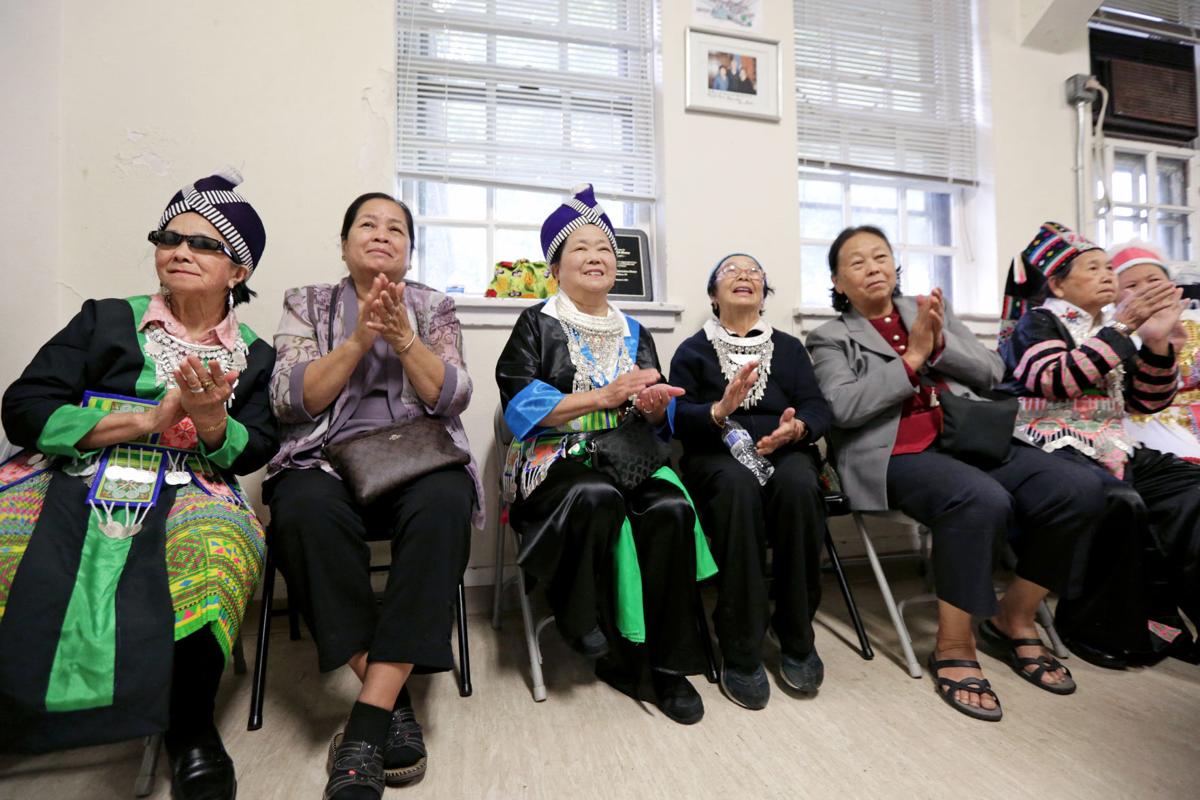 In the wake of efforts by President Donald Trump's administration to increase deportations to Laos, Madison elected leaders on Tuesday reaffirmed the city as a welcoming place for all refugees, immigrants and newcomers.
Many Hmong and Lao people fought in the Vietnam War as U.S. allies and faced subsequent retaliation in their home counties for their cooperation with the United States. In the 1970s, many moved to the United States as refugees.
Now, the Trump administration is in talks with the Laotian government to deport thousands of Hmong who have broken the law.
"The city of Madison strongly condemns the deportation of Southeast Asian Madisonians and throughout the United States, and calls for an end to these practices," the resolution adopted by the City Council Tuesday states.
Dozens of community members attended the meeting and several spoke, many through a translator, about their personal experiences as refugees and the potential disastrous consequences of deportation. Kabzuag Vaj, founder and co-executive director of Freedom Inc., said for a community that's been decimated by war, losing anyone has a profound effect.
"When you deport one person, that's like splitting up the whole community," said Vaj, who was born in Laos and moved as a refugee with her family to the United States.
Hmong, Lao and other ethnic minority group refugees from Laos have made Wisconsin their home. To be deported would mean returning to an unknown country with no family ties and without knowing the language.
Mai Zong Vue, a member of the Hmong Institutes board, said the community was supposed to celebrate the 45th anniversary of the Hmong diaspora. Instead, she said there's "panic."
"We've been here 45 years and looking forward, and now all of a sudden, we're looking backward," she said.
Addressing members of the Hmong community, City Council President Shiva Bidar said, "we do stand with all of you."
"We hope that you can look at us as your local elected representatives and feel that we are standing with you and we are standing strong," Bidar said. "We will do everything in our power to continue raising your voices to other levels of elected officials but also to protect you as much as we can in our own community."
But it's unclear how much local government can do to stop deportations. Mayor Satya Rhodes-Conway said like in other situations where deportation threatens community members, "front line resistance relies on our residents and not on our government."
"Each of us has or most of us have in different ways, and for this community and others, spoken out against, specifically deportation, and in defense of immigrant communities," Rhodes-Conway said. "I believe we will continue to individually and collectively do that."
Share your opinion on this topic by sending a letter to the editor to tctvoice@madison.com. Include your full name, hometown and phone number. Your name and town will be published. The phone number is for verification purposes only. Please keep your letter to 250 words or less.