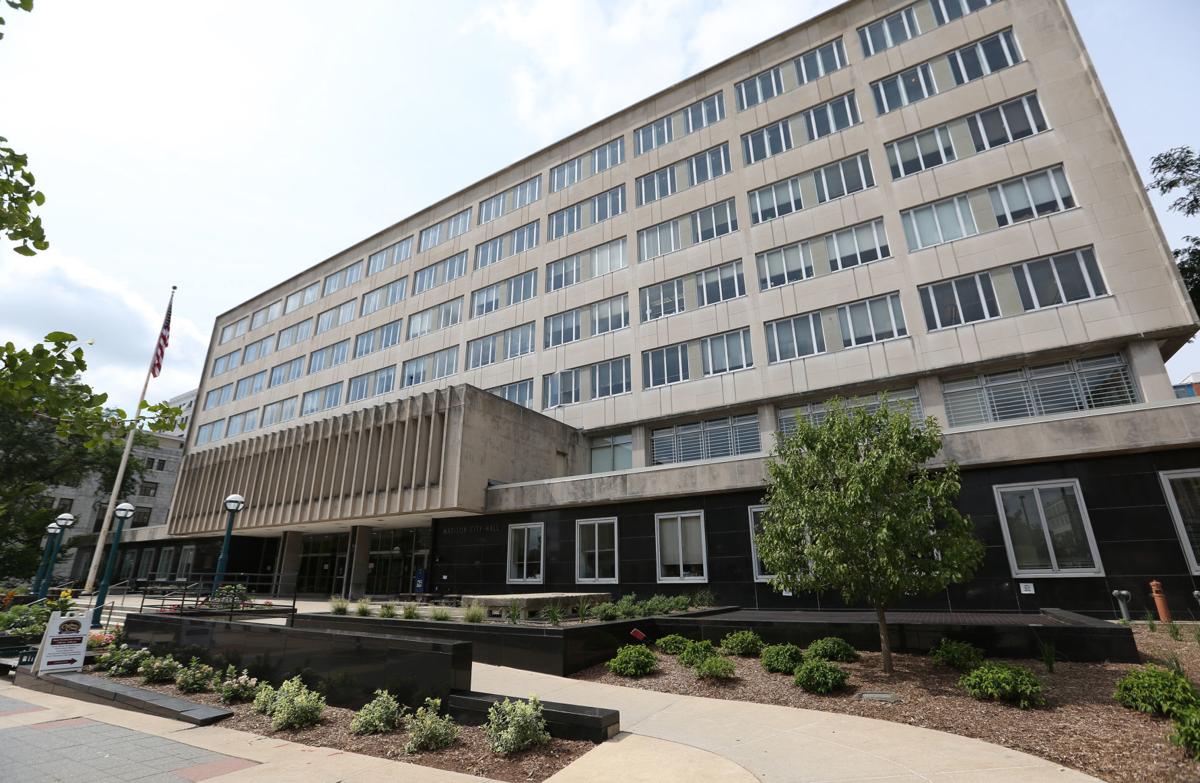 With approval from the City Council Tuesday, a work group will begin laying the groundwork to implement two police reform initiatives: an independent auditor and civilian review board. 
These civilian review mechanisms were recommended by the Madison Police Department Policy Procedure and Review Ad Hoc Committee after years of studying the MPD and are meant to increase community accountability over the police.  
"The time is now to start working on the implementation of our recommendations," Veronica Figueroa, a member of the ad hoc committee, said. "Our communities of color can no longer wait for these to happen."   
Keith Findley, co-chair of the ad hoc committee, echoed Figueroa. 
"To delay action on this in these times of community tension and pain over bickering over who gets to be on the working committee would be a real disservice to our community," Findley said. 
Alders voted 16-4 to create the oversight board and a three-member workgroup that will oversee the logistical, legal and financial groundwork that is necessary to implement the board and independent auditor. Last week, the Finance Committee referred action on the independent auditor to a meeting in July. 
President Sheri Carter, who represents District 14; Ald. Samba Baldeh, District 17; Ald. Paul Skidmore, District 9; and Ald. Barbara Harrington-McKinney, District 1; voted against the resolution.
Carter, Baldeh and Harrington-McKinney disagreed with the process by which the work group was created. A proposal from Ald. Samba Baldeh, District 17, to increase the size of the alder work group to five members failed. 
Carter said she would have appreciated if alders had been invited to sit on the work group rather than naming the three individuals.  
"When there is no process, there is confusion," Harrington-McKinney said.  
'Now is the time'
Alds. Rebecca Kemble, District 18; Shiva Bidar, District 5; and Donna Moreland, District 7; are members of the work group and are tasked with the following: 
Creating an ordinance that would establish independent civilian oversight of the MPD
Identifying budget measures to support the civilian oversight board and independent auditor
Identifying community organizations to nominate board members.
Creating a timeline and process for recruitment for members of the oversight board and auditor position
Kemble said it is "beyond time" to start working on these recommendations.
"Now is the time to do the work of translating the language in the recommendations into law by writing ordinances and by writing budget amendments to make it real," Kemble said. 
In an email sent to all alders Monday, Mayor Satya Rhodes-Conway expressed her support toward implementing the civilian review mechanisms. 
"I am writing to let you know that I stand ready to work with you to create a strong and independent police auditor, and a strong and independent civilian police oversight body," Rhodes-Conway said. 
Carter said the process of creating the civilian review board has been a "very painful process," with over 1,500 emails received. 
"We can't heal the city of Madison and we can't move the city of Madison — whether it's police reform, whether it's public health, whether it's affordable housing — if there's not compassion between each of us." 
Legal questions 
Jenna Rousseau, an attorney for the Police & Fire Commission, raised questions over the civilian review board in a letter June 12 saying that the position description may "conflict with" or "encroach upon" the authority of the PFC. 
Madison's five-member PFC has authority under state statute regarding the hiring, promotion and discipline of police and fire personnel. 
Rousseau argued in her letter that some of the civilian review board's authority, including recommending changes to discipline, use of force, hiring and training, could infringe on the power of the PFC. 
Further, Rousseau said that it is likely the auditor and PFC's roles could conflict. 
"Although the PFC does not have general oversight or general supervision regarding day-to-day management of the police department, it seems likely that the Police Auditor's responsibilities will overlap with the PFC's statutory powers and duties in other ways," Rousseau said in the letter. 
However, Findley said in a letter responding to Rousseau that though the auditor and oversight board will work on issues within the "purview" of the PFC, "they will not intrude on the authority of the PFC."
The board and auditor will make recommendations and will not have the authority to impose discipline.
"It would be a disservice to both the PFC and the MPD if we were to inhibit any initiative to make police oversight more effective, transparent, and responsive to community needs," Findley said. "It is never a good time to minimize community input into policing. This would be a particularly bad time." 
Share your opinion on this topic by sending a letter to the editor to tctvoice@madison.com. Include your full name, hometown and phone number. Your name and town will be published. The phone number is for verification purposes only. Please keep your letter to 250 words or less.
Get Government & Politics updates in your inbox!
Stay up-to-date on the latest in local and national government and political topics with our newsletter.