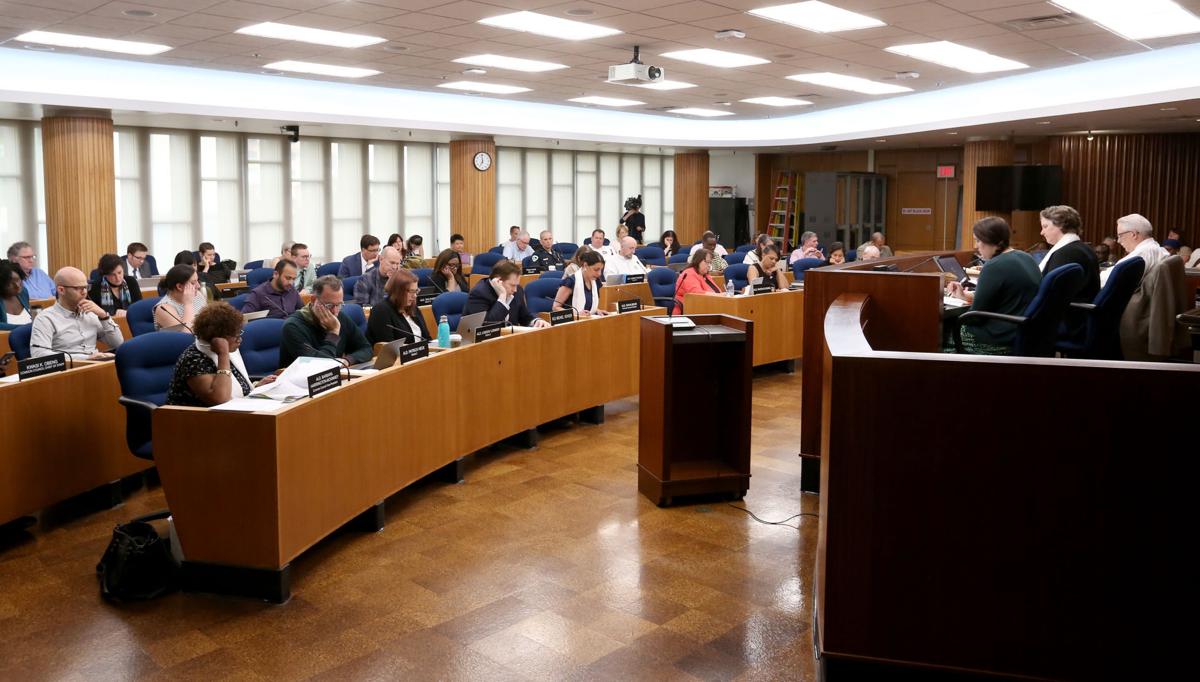 At its first meeting of 2021, the Madison City Council decided that spring voters will advise it on possible future changes to the body's structure with permanent decisions on changes potentially happening next year.
A referendum will ask voters if alders should serve full-time instead of part-time, increasing their pay from $13,700 to between $45,000 and $71,000. It would also ask if council members should serve four years instead of two and whether their term lengths should be limited to 12 consecutive years.
Also, voters will weigh in on whether the size of the 20-member City Council should be reduced, increased or remain the same.
"I believe the advisory referendum does give us the best shot to understand where voters' minds are on this and give a better understanding of what we should be suggesting for binding referendum," Ald. Keith Furman said.
The advisory referendum passed with 12 alders in favor and six voting against. Those in favor largely argued voters' answers would provide data to consider moving forward while some who voted against the measure countered that voters and current City Council members need more information.
Ald. Barbara Harrington-McKinney, District 1, proposed, without success on a 2-16 vote, including a binding referendum in 2022 after a year of robust community engagement. She suggested that the next year could be spent informing voters without a nonbinding ballot measure.
"I don't think that we need an advisory referendum to really truly get to the people and ask them what they need," Ald. Barbara Harrington-McKinney, District 1, said.
The discussion and decision comes after the 11-member Task Force on Government Structure extensively studied the composition of Madison's local government, powers and duties of the mayor and City Council, and the large number of boards, commissions and committees in the city over a two-year period. 
The committee found "the city's current government structure is an impediment to full participation and representation and, therefore, that the city's structure is fundamentally unfair to a large portion of the city's population, including, most notably, the city's residents of color and low income," according to the report.
Justice Castañeda, who served on TFOGS, isn't optimistic that voters will approve changes to the status quo. But, he said, something must change to make local government more inclusive.
"While I cannot say that a different structure will necessarily be more representative because we don't know," Castañeda said. "I can say that the one we are in now is fundamentally not and it's not inclusive, and it does not include the voices of thousands of Madisonians in electoral processes here in Madison."
The resolution adopting the referendum also directs a workgroup overseeing the implementation of the task force's recommendation to collaborate with the mayor's office and City Council's Executive Committee to develop a plan to provide information to the public about the referendum questions.  
After the spring election, this workgroup will work with the mayor's office to evaluate the results. Next steps would include preparing a resolution that, if approved by the City Council, would place binding referendum questions on the structure of Madison's local government on the spring 2022 election ballot.
If changes are made, they would take effect in 2023.
"Whoever gets elected this April, will remain an alder to 2023," Assistant City Attorney John Strange said.
Reducing the number of districts in the city could most efficiently occur in connection with redistricting changes following the 2020 Census, according to the task force. Madison is required by state law to redraw its wards and aldermanic district after each decennial census.
The city is preparing to convene a committee to oversee redistricting using 2020 Census data. With the advisory referendum on the spring ballot, the city will still go through the census redistricting process for 20 districts. If a binding referendum is on the spring ballot in 2022 and voters decide to make changes, the city will engage in a second redistricting effort.
Share your opinion on this topic by sending a letter to the editor to tctvoice@madison.com. Include your full name, hometown and phone number. Your name and town will be published. The phone number is for verification purposes only. Please keep your letter to 250 words or less.