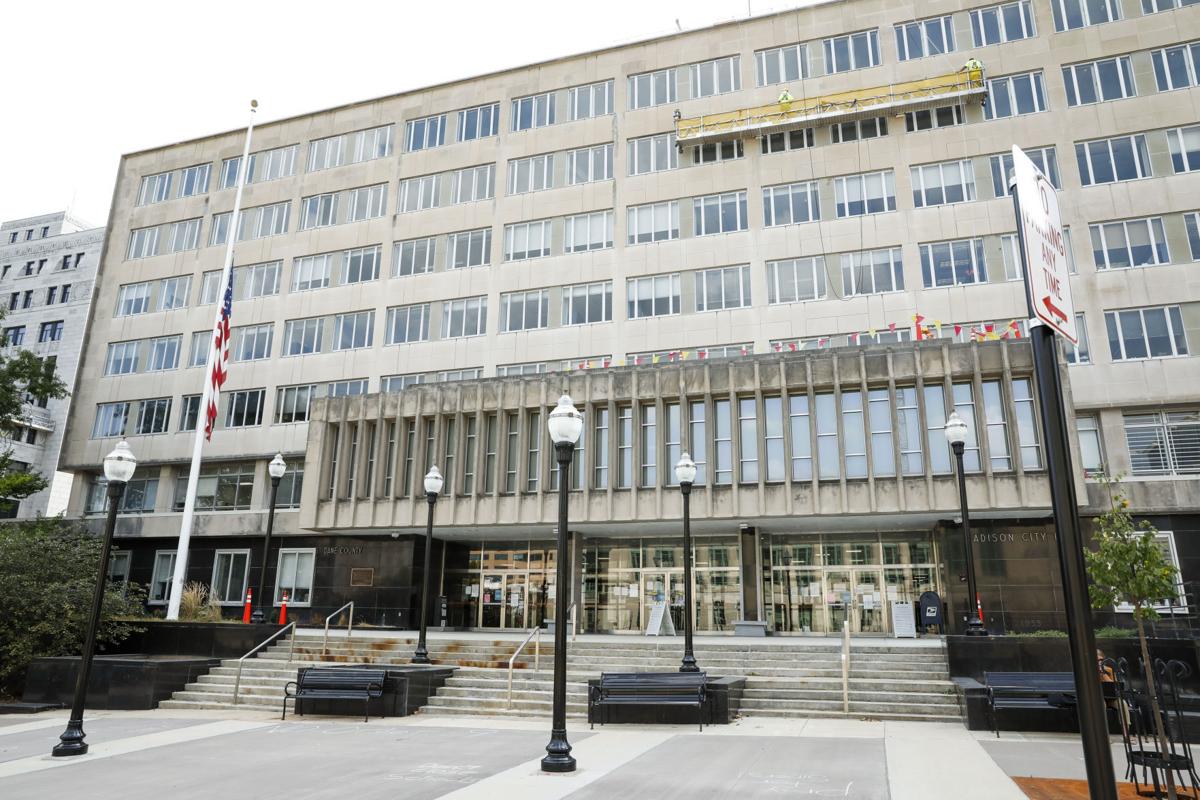 Among the changes, alders propose restoring funding for parking cashiers, funding for housing assistance outreach and peer support services, and reducing the salaries of alders. One amendment would add police officers downtown.
"Looking at these items you see a continued sense of priority around investing in needs through the Community Development Division, especially focused on housing and providing services as we continue to go through COVID in terms of making sure the community has support for those items," said Laura Larsen, budget and program evaluation manager. 
The 27 proposed amendments would increase general fund spending by $294,845. If all unduplicated amendments are passed at the committee's meeting, the city could still increase tax collection by $225,878 before reaching state-mandated levy limits.    
Madison is facing several budget pressures, including declining revenues because of the coronavirus pandemic, lagging state aid and labor contracts that include scheduled pay increases for police and firefighters. 
For the most part, Larsen said the proposed amendments provide ongoing ways to pay for increases. 
"As it pertains to adding things back to the budget, the most important thing is that we're funding these things in an ongoing and sustainable way to avoid putting additional pressure on future operating budgets," Larsen said. "In general what we see here with these amendments are a commitment to that priority for these programs that we want to see investment in."  
Council President Sheri Carter agreed, saying that many of the amendments were well crafted. 
"We actually held some restraint in light of the situation we're in financially for the city," Carter said. 
The Finance Committee will vote on the amendments during a virtual meeting at 4:30 p.m. on Monday. After that, all 20 City Council members have an opportunity to offer amendments ahead of 2021 Capital And Operating budget amendments during the week of Nov. 9.
Parking cashiers, enterprise fund 
The mayor's budget maintains seven cashier positions but leaves 15.7 full time positions — equivalent to 19 permanent full- and part-time employees — unfunded for 2021. Ald. Mike Verveer, District 4, is proposing an amendment that would add $536,194 for these positions to prevent layoffs.  
Parking cashiers have not been needed as traffic to the city's garages has plummeted during the COVID-19 pandemic. At the start of the COVID-19 crisis, 23 cashiers were redeployed to other agencies, including Public Health Madison & Dane County, the Community Development Authority, Parks Division and Streets Division.  
"Despite the fact that these parking utility cashiers don't have enough work to do in the garages currently, I don't believe that they deserve layoffs," Verveer said. "I don't believe they deserve to lose their jobs or their health insurance during a pandemic.  
Several amendments proposed changes to parking enforcement in the city. One would transfer parking enforcement to the Parking Utility from the Madison Police Department, which would not affect how the service is funded. 
Two alternatives, only one of which can be adopted, would transfer costs to the Parking Enterprise Fund. Under the first version, remaining general fund costs for parking enforcement would be transferred to the Parking Enterprise Fund to offset the cost of a $67,000 for a new park ranger and $183,000 for street outreach and rapid rehousing.  
It would also offset the city's portion of paying for four downtown-based police officers. The grant covers a portion of the salaries and benefits on a sliding scale over a three-year period. The total grant award is $500,000, and the city's local match over the three years is $586,600. 
Under the second version of this amendment, the transfer of $170,000 to the Parking Enterprise Fund would be tied to increasing the residential parking program's annual permit fees from $42 to $105 and offsetting $170,000 for restoring a pavement marking contract. 
Community services 
Under an amendment sponsored by Ald. Rebecca Kemble, District 18, and six other alders, $250,000 would be added to a $350,000 crisis response team pilot program included in Rhodes-Conway's budget. The proposed pilot program would include a combination of community paramedics and contracted mental health providers, and the estimated cost to run the program 24/7 for a year is $1.3 million. 
To offset the cost, the amendment would reduce the $2.1 million for 39 police recruits in the annual training academy by $350,000, leaving enough funding for 33 to 34 new officers. It does not reduce the MPD's authorized strength but will result in fewer vacant positions being filled.  
An amendment sponsored by Ald. Shiva Bidar, District 5, and four other alders would transfer $75,000 for violence prevention contracts to add to the $400,000 COVID Relief Fund that is included in the mayor's budget. 
The funds would be prioritized for initiatives that support community responses that help meet the basic needs of those affected by COVID-19 and service gaps identified in the public health department's violence prevention plan, according to the amendment. 
Bidar and three other alders are sponsoring an amendment that would increase funding for a peer support program administered by the Focused Interruption Coalition from $200,000 to $300,000. The increase would be funded by removing the 2021 funding for $40 gift cards that are meant to reduce the burden of the city's vehicle registration fee for WIC recipients. 
As of October, 700 gift cards have been purchased and 43 distributed, leaving 657 gift cards and $72,000 in remaining budget authority. The amendment assumes that the 2020 budget authority will be used to purchase gift cards that can be distributed throughout 2021.  
Another amendment related to the Community Services Division would increase funding by $30,000 for a total of $50,000 to a city program designed to improve financial literacy and prepare first time home buyers.
City Council changes 
Carter and Alds. Barbara Harrington-McKinney, District 1; Paul Skidmore, District 9; and Zachary Henak, District 10; are proposing to decrease the salaries of alders by 5% next year.
Carter said the proposed reduction is an "honorable nod" toward staff who could be laid off or furloughed. She said she would like to see the mayor's salary reduced as well. 
"I think that we all need to do our share," Carter said.
The executive budget proposal includes the required 3.25% increase for alders starting in their next term, which begins April 20, 2021. This would result in $17,470 for the council president, $15,488 for vice president and $14,357 for the remaining alders. 
With the reduction, the new 2021 salaries are $16,597 for council president, $14,714 for vice president and $13,640 for the remaining alders. Total savings would amount to $16,193. 
Another proposed change, though it would not have a fiscal impact, would eliminate the council's chief of staff position in favor of creating a director of resident and community engagement. Kemble and Ald. Keith Furman, District 19, are sponsoring the amendment.   
The chief of staff position was created in 2017, and next year's budget proposal currently includes $138,000 for the job. Kwasi Obeng, is the first and current chief of staff, though he will be leaving next month for a new job in Georgia.
Share your opinion on this topic by sending a letter to the editor to tctvoice@madison.com. Include your full name, hometown and phone number. Your name and town will be published. The phone number is for verification purposes only. Please keep your letter to 250 words or less.