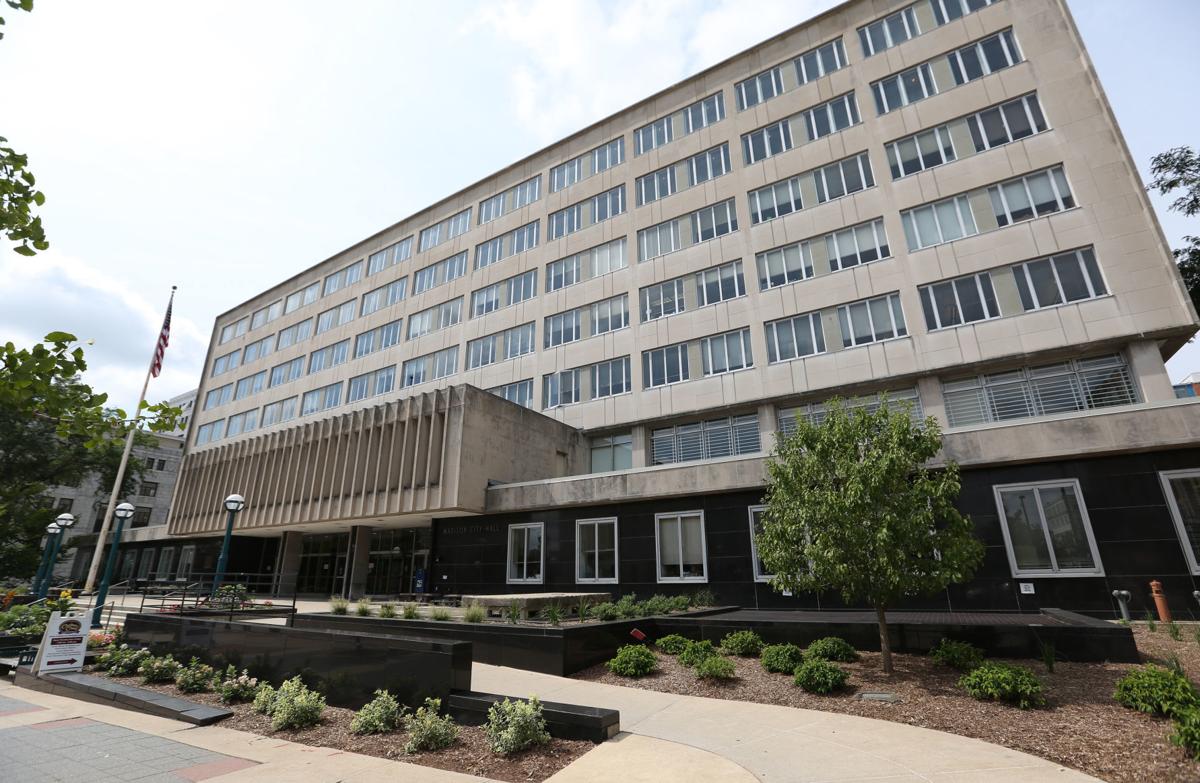 As Madison protests and demonstrations following the death of George Floyd have raised scrutiny of the police department, several City Council members are proposing to prohibit the use of tear gas, mace and other so-called less lethal devices to control crowds.
One alder is also proposing to end a program that allows the Madison Police Department to acquire surplus military equipment.   
While a proposed ordinance from Ald. Max Prestigiacomo, District 8, calls for swift change to ban certain crowd control tools, a separate resolution from Alds. Patrick Heck, District 2; Shiva Bidar, District 5; and Keith Furman, District 19, would ban the use of tear gas as of Nov. 17 and request a study of alternatives.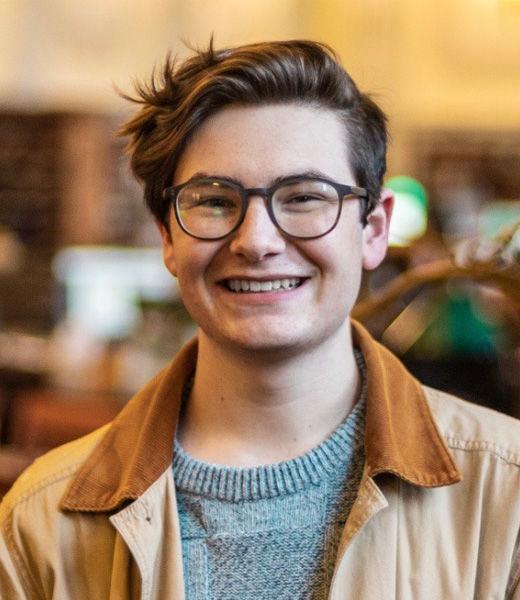 "I want to see actions now," said Prestigiacomo, who recently gained unanimous support to stop a $50,000 purchase of less lethal weapons.   
The proposals will be introduced at Tuesday's City Council meeting and referred to other committees.
Acting Police Chief Vic Wahl said at a July 10 press conference that limiting the capacity for officers to resolve situations with less lethal and non-lethal force options "increase the opportunity for bad outcomes." 
"If those ordinances were to be enacted, to say that you would significantly curtail our capacity to respond to large crowds, violent crowds, looting, that sort of thing, would be an understatement," Wahl said. "I don't think that's an outcome or situation that anyone would desire in our city, particularly after what we've gone through the last six weeks."     
Also on July 10, officers used a less lethal sponge round and a Taser on a man who police said in a report of the incident was holding a knife and threatening to kill himself. The man was taken to a hospital, according to the report. 
In a blog post Monday, Wahl said the availability of the less lethal weapon provided "about the best possible outcome under the circumstances." He also pointed to the lack of funding in the budget to outfit each squad car with a 40mm launcher — the tool used during the July 10 incident. 
"I feel that as a City we owe it to the community to do everything possible to allow for positive outcomes in challenging circumstances like this, and providing our officers with the right tools is one critical part of that effort," Wahl said in the post.
During protests at the end of May, police used tear gas and less lethal sponge rounds as some broke the windows of State Street businesses, vandalized storefronts, looted and fought while others not involved in those activities were also affected. 
Prestigiacomo described his measure as "harm reduction coupled with systemic change."
The proposed ordinance would prohibit all MPD officers and any officers responding to a request for mutual aid by the city from using tear gas, mace, pepper mace, pepper gas or projectile devices as crowd control measures. 
"These are ideas that I very much openly hold, and I recognize there are nuances to it," he said, while welcoming a public discussion on this topic.  
Focus on tear gas
The proposal from Heck, Bidar and Furman would ban tear gas as of Nov. 17. It also requests a study of alternatives by the MPD and commits the City Council to "support de-escalation alternatives to the use of tear gas."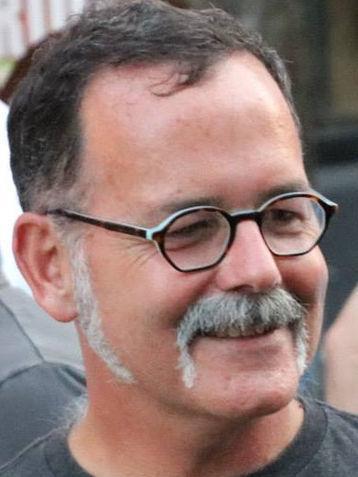 "The primary motivation is to address concerns related to tear gas in general and in particular from the nights that tear gas was used downtown," Heck said. "It's pretty clear that tear gas is a substance that is very problematic." 
According to the proposed resolution, the Centers for Disease Control identifies "chest tightness, coughing, choking sensation, noisy breathing (wheezing), shortness of breath" as effects of tear gas on the lungs and studies have shown that "tear gas can cause long-term harm, by making people more susceptible to contracting influenza, pneumonia and other illnesses." 
The substance has been banned by the UN Geneva Protocol of 1925 in addition to the Chemical Weapons Convention of 1993. 
Heck said he hopes asking for a study will prompt the MPD to examine its current operating procedures and the history of how tear gas has been used. Specifically, the resolution asks that the study address: 
The history of the MPD's tear gas use from 1990 up to and including Aug. 1, including analysis of use by year.
Incident type, including, but not limited to, crowd control, special operations and smaller scale uses; estimated number of persons affected; amount of tear gas used.
Justifications and efficacies of its usage compared to available alternatives. 
MPD or non-MPD de-escalation alternatives to the use of tear gas.
With a due date of Oct. 20, Heck said the timeline would allow the MPD to analyze results of a third-party review conducted by the Quattrone Center at the University of Pennsylvania law school of the department's response to recent protests. 
Heck said the gap between the date tear gas would be banned and the study date is meant to provide an opportunity for discussion on the study.  
1033 program 
Prestigiacomo is also proposing to end the city's relationship with the federal Defense Logistics Agency under the 1033 program, which refers to the section of the 1997 National Defense Authorization Act that allows the Secretary of Defense to transfer extra Department of Defense supplies and equipment to state and local law enforcement agencies.  
"It's literally a direct connection to the military industrial complex," Prestigiacomo said. 
Wahl said the program allows the MPD to gain necessary equipment at no cost to the city. If the city were to stop using the program, Wahl said Madison would end up paying for pieces of equipment previously received through the program. 
"If you just say, you're getting military equipment, it has a very ominous sound to it," Wahl said. "But when you really look into the details, most of the stuff we get from them and that other agencies get from them is really quite mundane."
Under the program, Wisconsin Emergency Management Public Information Officer Andrew Beckett said the MPD could receive a range of equipment — "general vehicles, rifles, tourniquets, first aid kids, clothing and office supplies, tools and rescue equipment, tactical vehicles, night vision, and a variety of other supplies" —  at no cost with the exception of shipping or transportation expenses. 
The MPD currently has items on loan through the program that include robotics equipment, goggles, flashlights, tourniquets, snow trousers and parkas, night vision devices and bipod stands for rifles, according to a list from the MPD the Capital Times received June 19. 
Because the federal government retains ownership of the equipment, local law enforcement agencies return items that they decide not to use. The MPD has returned equipment that includes a controversial military armored vehicle, according to the list.
Wahl pointed to the MPD's supply of N-95 masks, a type of personal protective equipment that is critical to protecting people from the spread of the coronavirus, as a crucial benefit of the program. 
"The only reason we've had enough N-95 masks for our officers through this COVID-19 pandemic is because we were able over the last couple of years to get a bunch of them through the 1033 program," Wahl said. 
Wahl remembers the program being active in the 1990s, but the city approved a resolution in 2012 under former mayor Paul Soglin that the acting chief said jump-started greater use of the partnership.
Share your opinion on this topic by sending a letter to the editor to tctvoice@madison.com. Include your full name, hometown and phone number. Your name and town will be published. The phone number is for verification purposes only. Please keep your letter to 250 words or less.