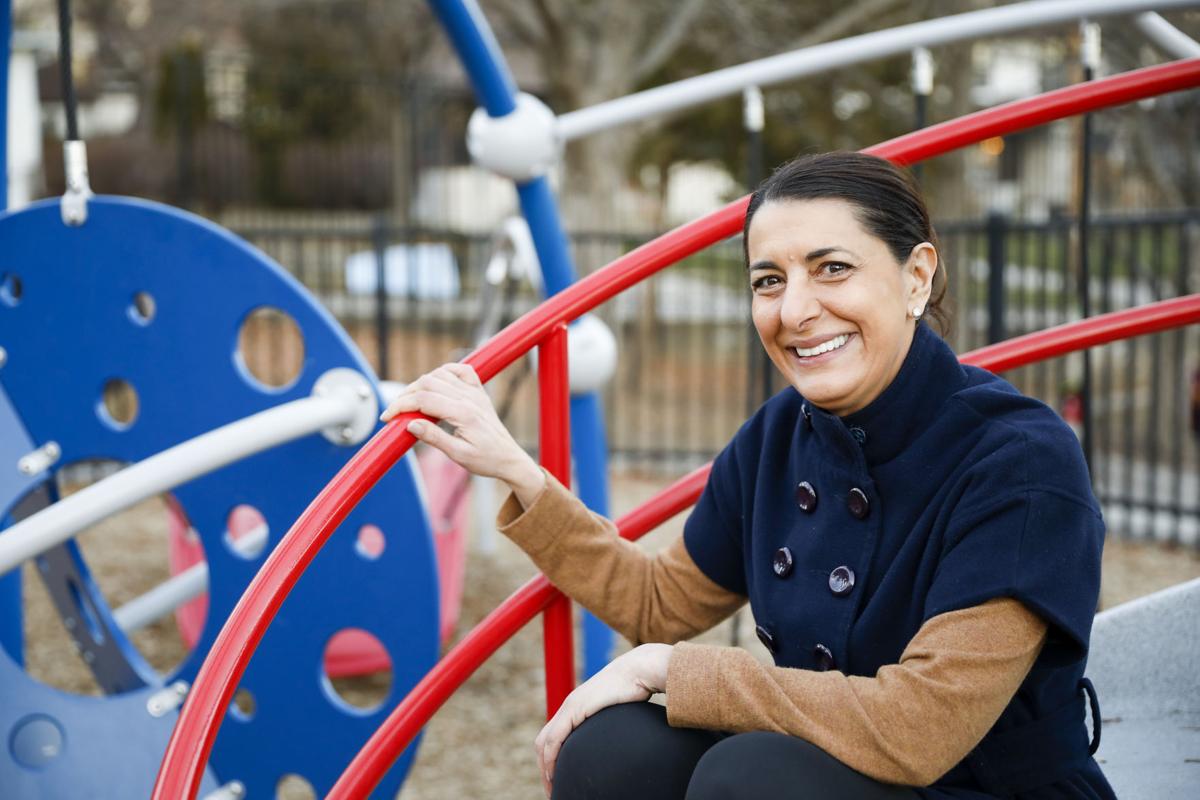 As a member of the Madison City Council, Ald. Shiva Bidar sat through all-night meetings to vote on controversial developments, played an integral role in police reform efforts, advocated for the Latinx community and even organized an event to meet with the Dalai Lama.
But she recalls renovating the Randall School playground as an example of the concrete — and to her, rewarding — effect local government officials have in the community.
"That is what I have always thought about local government is that it's really tangible, and if you explain it to the average person what decision you're making and why that decision makes a difference in the city or in their lives, they can understand it because it's not five steps removed," Bidar said. "That's what I have found really rewarding in local government."
Bidar, who was elected in 2009 to represent District 5 on the near west side, announced Dec. 1 that she will not seek re-election in April.
During what will be 12 years on Madison's City Council, she has worked to establish civilian oversight of the police department, develop an ownership and operating plan for the Overture Center and create a fund to financially support new and emerging community organizations and programs. She also served as president of the City Council twice, from 2013-14 and 2019-20.
Another highlight of her City Council career, she said, was ensuring that Madison is a welcoming city for immigrants, especially Latinx undocumented immigrants. These efforts include her work on the city's language access plan, a resolution related to the Madison Police Department's policies on not cooperating with ICE and funds for legal immigration representation.
Karen Menéndez Coller, executive director of Centro Hispano, said Bidar did more than look out for the Latinx community. With Bidar's membership on leadership boards across the city, Menéndez Coller said she led with "conviction" and brought the Latinx community to the table.
"Having her at different tables to advocate for inclusion during 'normal times' and times of crisis like what we are living through now with COVID or in recent years with ICE raids in the city — well that just has been invaluable," Menéndez Coller said in an email.
Bidar keeps the concerns of the community at the forefront by asking for input and advice and communicating with residents on a daily basis.
"All of that together really has always helped keep me very grounded in what the needs are and what the challenges are and also what the opportunities are," Bidar said.
Bidar was born in Iran, and her family moved to Spain once the Iranian Revolution started. She attended graduate school in California before moving to Madison in 1997 to lead a new department for medical interpreting at University of Wisconsin Hospital and Clinics.
During a talk at Madison's Rotary Club in 2018, Bidar spoke of how her life experience as an immigrant shaped her.
"It is my strong belief that we should instead value the fact that immigration is about integrating one's life experience into the fabric of this country, because it is through diverse lenses and experiences that we can continue to make this country better and stronger," Bidar said.
Menéndez Coller said Bidar's legacies include holding high expectations for equity in Madison, pushing for "true authentic leadership" from city leaders that "is grounded in the voice of community" and establishing "true civic engagement."
But to Menéndez Coller, Bidar's greatest legacy is how she "viewed things as relational and not transactional."
"With her you felt Madison's needs were more than just something she heard about during City Council meetings, but that this entire city mattered to her deeply on a very personal level," Menéndez Coller said. "And that should be a part of her legacy, because that should be the standard."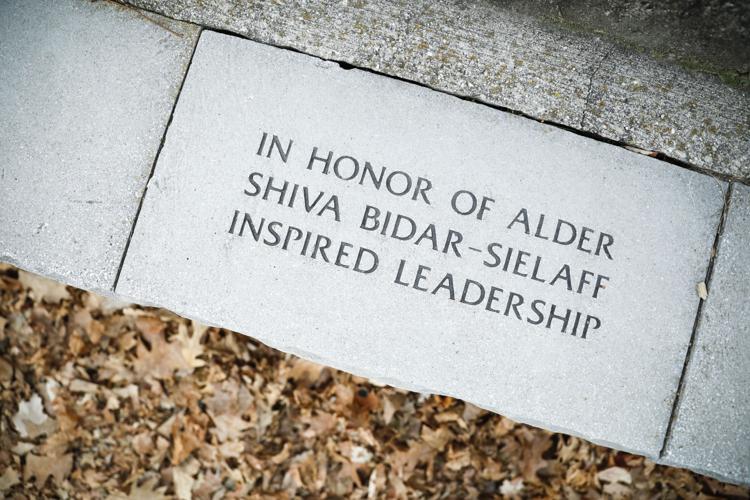 Though Bidar had served on several city committees and on the Police and Fire Commission, she had not thought about running for elected office until those in her network encouraged her. She also ran a campaign at a time of few formal resources for women and candidates of color to enter the political arena.
Lack of diverse representation on the council a decade ago — along with the election of President Barack Obama in 2008 — inspired Bidar to run for office. When former alder Robbie Webber decided not to run for re-election in 2009, Bidar said there was "perfect alignment."
"It is so powerful to have had someone like Shiva in her position within the city, because she is an immigrant woman, deeply rooted in her immigrant journey," Menéndez Coller said. "She's been such an important symbol."
Ald. Mike Verveer, District 4, included Bidar among the "giants" on the City Council. Verveer said Bidar has been a consistently active and effective legislator serving a politically active district.
Verveer noted that Bidar "skillfully" navigated the influence that UW-Madison has on the near west side, including new development or the continuing issues of traffic and noise around Camp Randall Stadium on football game days. Also, her sense of the pulse of the City Council was so accurate that she could predict votes more often than not, he said.
Before the City Council began meeting virtually in March, Verveer and Bidar sat next to each other for years in the City-County Building's chambers, spending many hours together over the years.
"I'm certainly going to miss my seatmate immensely," Verveer said.
Early on in her tenure, Bidar was rumored to be a top candidate for mayor. However, she declined to run in 2015 and 2019. Bidar doesn't have plans for pursuing higher political office right now but doesn't want to say "never."
"I'm really interested in focusing on my work at UW Health, continuing to make a difference and in as many ways and in many as many places as I can," Bidar said. "Do I know what five years from now looks like? No, so I don't want to say never because I just don't know."
Bidar said her only regret is not being able to accomplish more. She outlined the city's deep racial inequities as Madison's biggest challenge in addition to the likely "profound and long-lasting" effects of COVID-19.
While Bidar's City Council position consumes many of her evenings with late meetings, her profession is as the vice president and chief diversity officer at UW Health. She also serves as co-chair of the Latino Health Council and on the board of Madison College.
"None of those are, for me, an obligation. They're really places and things that I just absolutely love to do, because I think they make a difference," Bidar said. "The core of them is that they make a difference around social justice and racial equity."
Brenda González, community relations director at UW-Madison, helped out on Bidar's first campaign for City Council as a volunteer coordinator.
"Some of the gaps and barriers we are facing in the Madison community are strong challenges, and the only way we were able to face them was to create collaboration and, in this case, friendship," González said.
González points to Bidar's work at UW Health implementing interpreting services in health care settings as a lasting legacy. She said Bidar's election was an important first step in elevating leaders of color in the city, describing her growth from a leader within an industry to one working citywide to reduce barriers.
"She also brings the voice of others that are simply underrepresented," González said. "She has been a very open and strong advocate for all the different identities and creates a welcoming space for all the voices."
Bidar is task-oriented, committed to making concrete changes and reflective, noting that she has stayed awake at night thinking over how she'll vote on a difficult issue and the implication of her decision.
It may seem like Bidar has more hours in a day than everyone else, but she is proficient at multitasking and describes herself as a "pragmatic do-er." She is also skilled at distilling conversations to practical next steps.
But she says what really drives her is her passion for the work.
"I'm taking the work really seriously, and I've done it with both heart and head, and certainly with a commitment to this city," Bidar said.
Share your opinion on this topic by sending a letter to the editor to tctvoice@madison.com. Include your full name, hometown and phone number. Your name and town will be published. The phone number is for verification purposes only. Please keep your letter to 250 words or less.