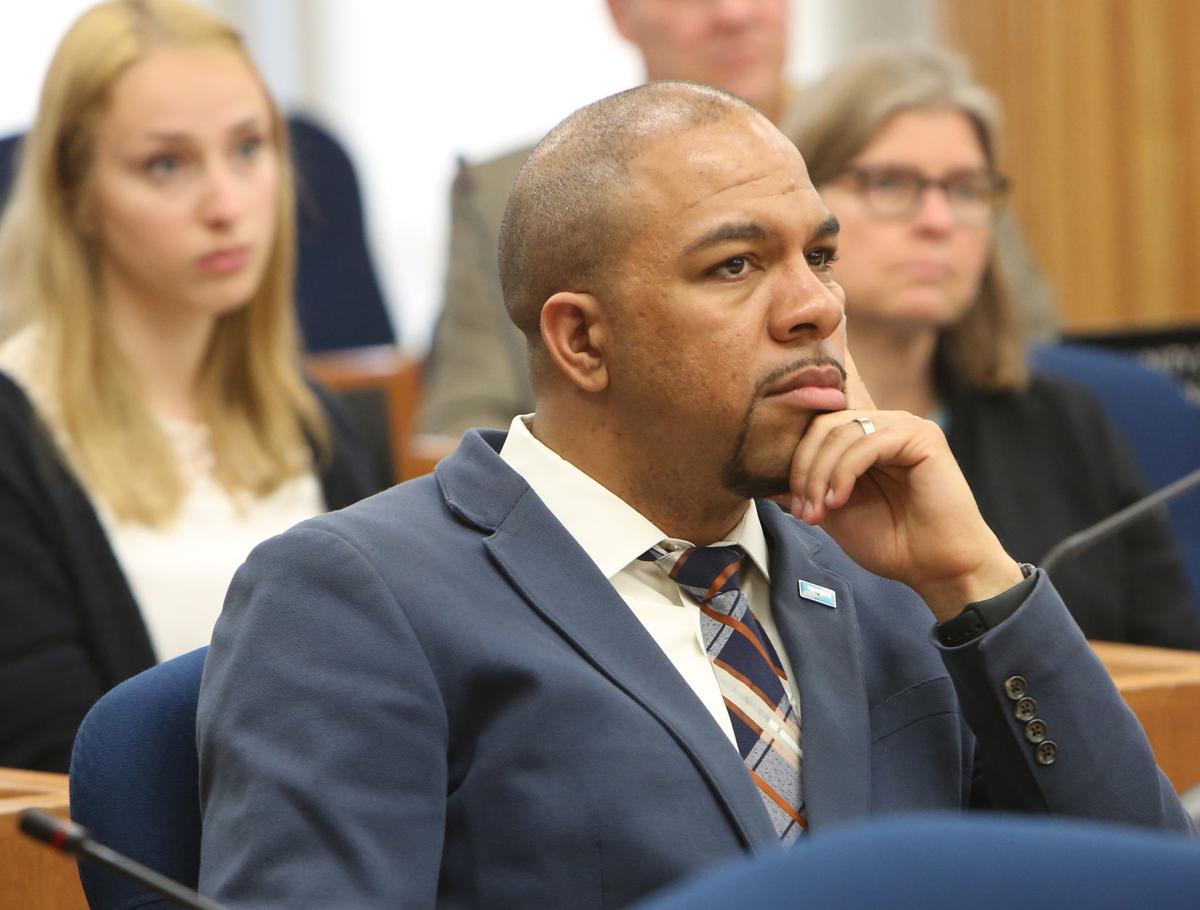 Madison Ald. Maurice Cheeks announced he is running for mayor in 2019 to address growing inequality in Madison and to shape the city for future generations.
"What we need is a mayor that's committed to maximizing opportunities for everyone in every neighborhood and fighting for a better future for all of our residents," Cheeks said in an interview with the Cap Times.
Cheeks, who goes by the nickname Mo, was elected to the council in 2013 and represents District 10, one of Madison's most diverse areas that includes the challenged Allied Drive neighborhood and high-income Nakoma. He was elected the Council's president pro tem, now called vice president, in 2015.
If elected, Cheeks said he wants to address challenges facing the city including crime reduction, economic mobility, affordable housing, voting and food access, transportation planning and youth and education issues.
"At the intersection of all of these is inequality in our city," Cheeks said. "I'm going to be really focused on working to reduce racial and economic inequality in our city and, in doing so, I'm going to fight to build a forward-focused economy that grows and diversifies Madison's middle class."
The mayoral election is April 2, 2019, with a primary scheduled for Feb. 19, 2019. Former alder Satya Rhodes-Conway is the only other candidate to have officially announced a campaign thus far.
Mayor Paul Soglin, who is running for governor, has said he would "take these things one at a time" when asked about running for re-election. The primary election for the governor's race is Aug. 14 and the general election is Nov. 6.
Following Rhodes-Conway's announcement, Soglin's campaign manager Melissa Mulliken said his position had not changed.
In Cheeks' campaign announcement video, he said Madison "can't afford to rest on our laurels and neither can our mayor." When asked if that was a critique of Soglin, Cheeks said that the "job is too important to be anyone's back up plan."
Responding to Cheeks' announcement, Mayor Paul Soglin said in a statement that "Madison can do better." 
"Maurice Cheeks will not be our next Mayor," Soglin said in the statement. "Personal ambition and indecision are not leadership qualities." 
During his time on the City Council, Cheeks has worked to bring a new park, complete with a full-sized basketball court and Wi-Fi access, to the Allied Drive neighborhood. He, along with District 20 Ald. Matt Phair, was vocal on the issue of gun violence in Madison. They began calling for a coordinated response to curbing violence in 2016.
He also spearheaded the city's work on studying a program that would open college savings accounts for children in Madison public schools and is fighting for paid family leave in the city.
Cheeks has previously said that he views his role as a local elected official as having the ability to create a space to point people in the direction of progress. Following the inauguration of President Donald Trump, Cheeks started a series of "Leading Locally" discussions that were meant to empower residents to make change in their community.
"As mayor, I would have the opportunity to lead with and through our community," Cheeks said. "I'm going to continue to be a champion for our community."
Cheeks is currently the vice president of a Madison-based data quality software company called MIOsoft. However, he started his career in education.
Cheeks grew up in a suburb of Chicago and moved to Madison in 2007. With a "PTO mom" and a dad who coached basketball, Cheeks said he was influenced by his family's focus on community service.
"It's super important to me to give back to the community. That was really ingrained in me at a really young age," Cheeks said. "That's why I've been a leader of resistance, and that leadership needs to be coming from city hall."
Cheeks is active in local organizations, including serving on boards for the Foundation for Madison's Public Schools and the co-working space 100state, and has attracted Madison's attention.  
In 2015, In Business magazine named Cheeks among the 25 Most Influential People in Greater Madison and Madison365 included him among the 28 Most Influential African Americans in Wisconsin. 
Cheeks also serves on boards for the statewide organizations Wisconsin Progress Institute and Wisconsin's New Leaders Council. He is also an appointed Leadership fellow with the National League of cities and a selected member of the NewDEAL leaders.
Update: This article has been updated to include a statement from Mayor Paul Soglin. 
Share your opinion on this topic by sending a letter to the editor to tctvoice@madison.com. Include your full name, hometown and phone number. Your name and town will be published. The phone number is for verification purposes only. Please keep your letter to 250 words or less.