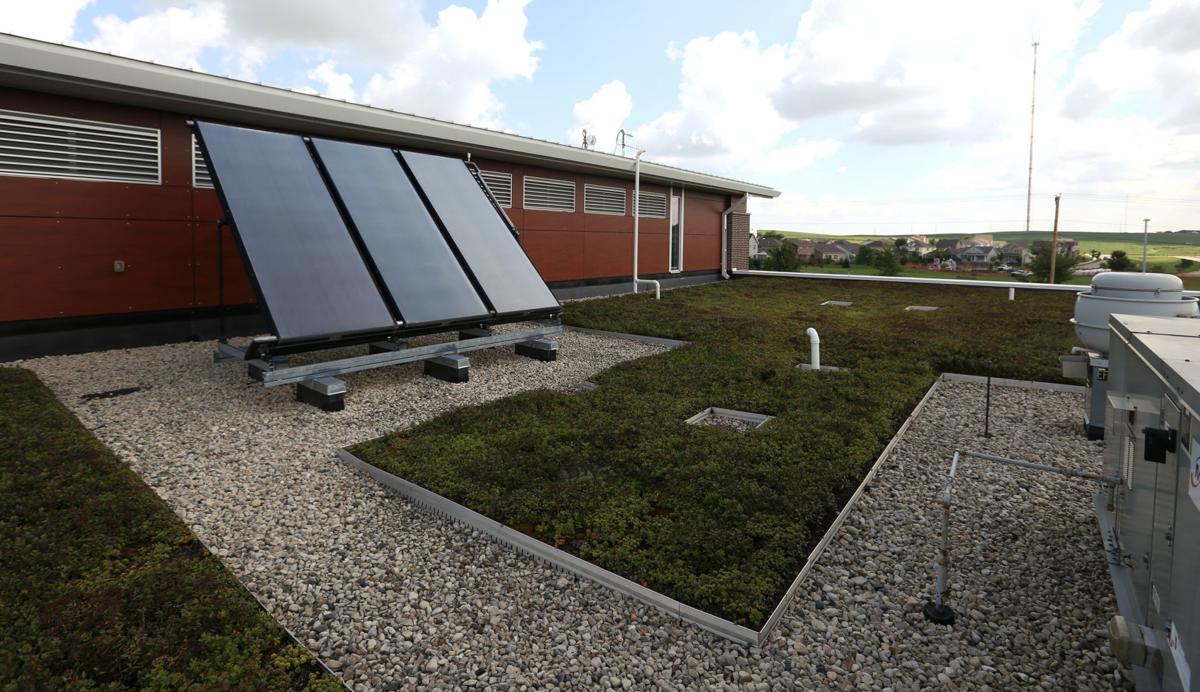 The Madison City Council on Tuesday adopted recommendations that will move the city toward 100 percent renewable energy and zero net carbon emissions by 2030 as area high school students urged local leaders to support federal Green New Deal legislation.
After two years of study, a consultant and the Sustainable Madison Committee are recommending a path to achieve its substantial clean energy goals.
"Scientists are very clear that our health and safety depend on rapid changes to the way we live and work," Sustainable Madison Committee chair Raj Shukla said in the introduction to the report. "Our community is just as clear that Madison must show the way toward a green future."
As outlined in the 100% Renewable Madison report, the recommended option would reduce the carbon footprint from city operations and minimize the reliance of carbon offsets.
The proposed plan requires $95 million over 12 years and is expected to deliver $78 million in cost savings, between $21 million and $162 million in societal benefits and a reduction of 426,000 tons of carbon emissions.
Under the resolution, city staff will work with commissions and committees to develop plans within six months of adopting the report to achieve the city's clean energy goals. The report also recommends that city officials should review plans every two years to track progress and update goals.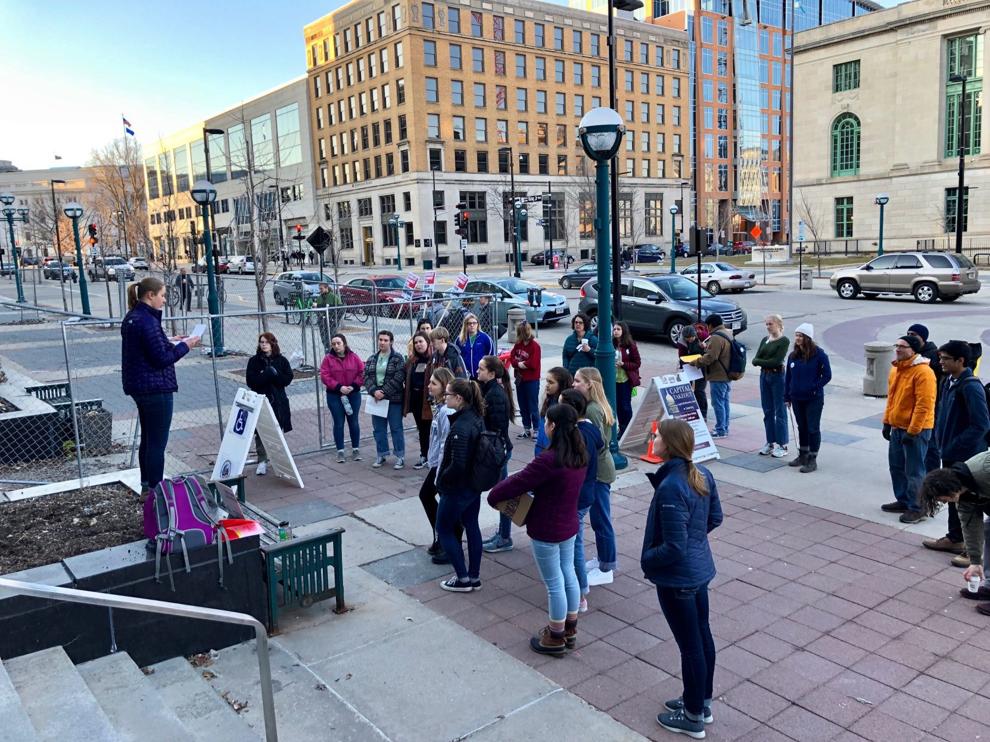 Prior to the meeting, area high school students gathered outside City Hall to call on local leaders to support the Green New Deal — a set of proposed economic stimulus programs that aims to address climate change and economic inequality sponsored by sponsored by U.S. Rep. Alexandria Ocasio-Cortez, D-New York, and Sen. Ed Markey, D-Massachusetts.
Grace Carpenter, 17, and a Madison West student, said the goal for Madison is to transition to renewable energy by 2030 while also providing jobs and protecting low-income and minority communities that are disproportionately affected by climate change.  
"We inherited this world, and we don't have very long to fix what's wrong with it," Carpenter said. "As much as I'm sure many adults do care about climate change, when it comes down to it, we're the ones who have to live with the consequences of the choices that we make today."
Addressing the City Council, West High student Ella Kunstman, 16, said the Green New Deal is what Madison needs.
"We know that our action now is pertinent to the results later, and we refuse to let Madison be absent from this movement," Kunstman said. "This resolution is for all Madison."
The students' activism builds on the approximately 1,000 students who walked out of classes March 15 as part of the Youth Climate Strike. Katia Wanish, 18, who also attends Madison West, emphasized the the importance of youth taking action on climate change.
"Young people have the ability to make a change, and it's really powerful when young people are speaking because we are the ones who are going to be most affected by climate change when it comes down to it," Wanish said. 
Share your opinion on this topic by sending a letter to the editor to tctvoice@madison.com. Include your full name, hometown and phone number. Your name and town will be published. The phone number is for verification purposes only. Please keep your letter to 250 words or less.