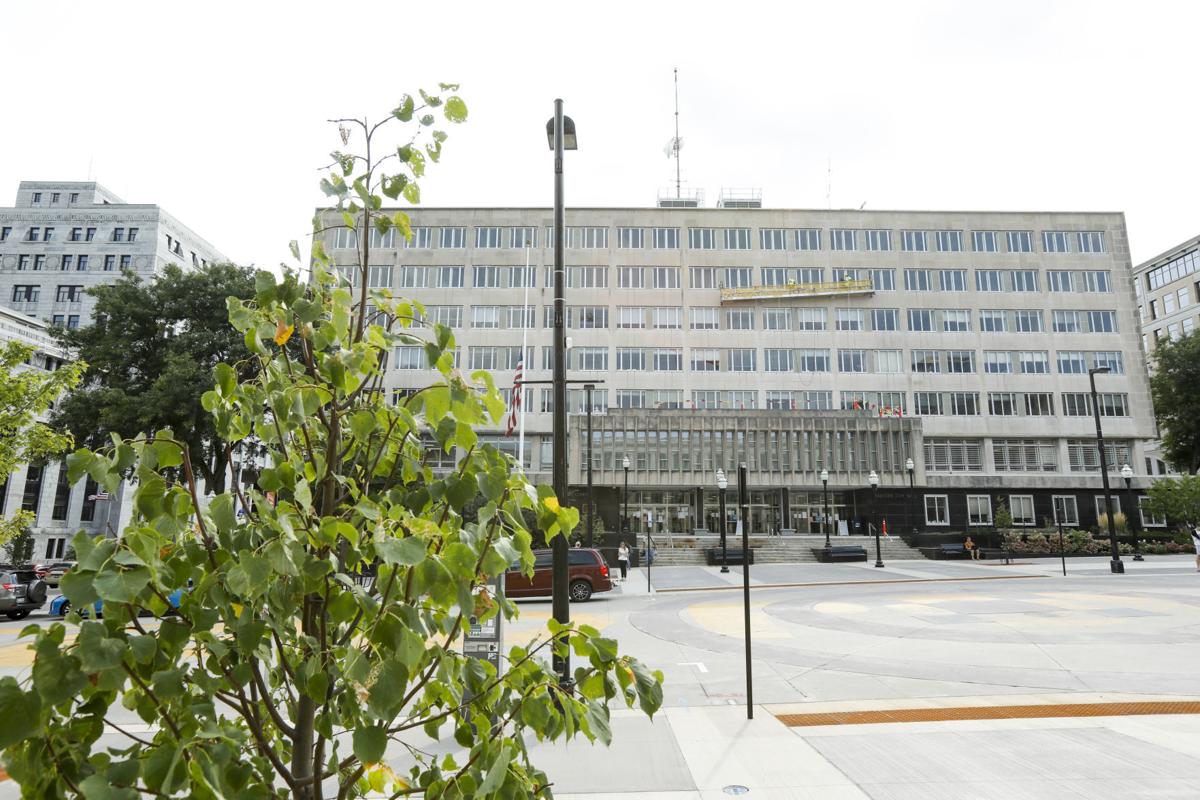 The Madison City Council adopted the 2021 capital and operating budgets Wednesday that include additional funding for affordable housing and pandemic relief efforts but not for more police officers. 
The spending plan also maintains a mandatory furlough program included in Mayor Satya Rhodes-Conway's executive operating budget as one of several budget-balancing measures to offset economic hardship caused by the COVID-19 crisis. 
"We are obliged to deliver a balanced budget, and there were very few options to make that possible this year," Rhodes-Conway said. "This is a painful budget that no one will be happy with, but I think it does try and spread that pain around." 
Ultimately, the City Council added nine amendments to Rhodes-Conway's capital budget, bringing it to a total of $166.4 million, and seven amendments to her operating budget for a total of $349.5 million. Alders unanimously adopted the 2021 spending plans with President Sheri Carter and Ald. Arvina Martin, District 11, excused from the meeting. 
The operating budget will increase taxes on the average home, valued at $315,200, by $42.52. That's an increase of $5.06 compared to the effect of the executive budget. 
Madison policymakers faced several challenges in creating its 2021 spending plans, including restrictions on how much the city can raise local property taxes, labor contract agreements that include a 3.75% pay raise for police and firefighters, lagging state aid and declining interest and fee revenues due to the pandemic.  
Alders attempted to make the mandatory furlough program for general city employees more amenable by making it voluntary and reducing assumed savings. However, those attempts failed. 
Some alders expressed frustration at the Madison Professional Police Officers Association for not reopening its contract to accomplish the assumed $1 million in savings that Rhodes-Conway included in her budget while general city employees could face unpaid days.
"We are sacrificing every other city service, because those people won't be working and doing what they do for the city, because MPPOA will not come to the table and give a little," Ald. Rebecca Kemble, District 18, said.  
MPPOA president Kelly Powers previously said the police union has not seen a "realistic" proposal from the mayor. Madison Fire Fighters Local 311 president Mahlon Mitchell said his union plans to make changes to its health insurance plan starting in January, rather than in 2022, to save costs
Other budget-balancing measures for 2021 included some permanent spending cuts and an $8 million draw down of the city's reserves. All agencies were asked to propose 5% spending cuts. 
"I'm glad we didn't have to take all of them, but I am sorry for the ones we had to take," Rhodes-Conway said. "I'm hopeful that next year will be easier and the economic outlook will look brighter over 2021 and we will not be in this position moving forward."
Alders also added $250,000 to the COVID Relief Fund, bringing it to $725,000 in total funding. Under the adopted amendment, at least half will go toward activities that help prevent evictions or loss of housing due to the pandemic.
Additional amendments include $50,000 for PFAS testing and planning at Truax and $175,000 for street outreach and related housing support.  
Despite nearly reaching the state-mandated levy levy limit before voting on a federal grant that would have provided some funding for four police officer positions, alders discussed the merits of accepting the 2020 COPS (Community Oriented Policing Services) grant in the context of widespread demonstrations this summer and hours of public comment Tuesday that focused on policing issues.
Acting Chief Vic Wahl said the purpose of the grant, which would have provided $230,528 in federal funds and $117,052 in city money, was to have a dedicated team to focus on "unique" issues facing downtown in entertainment areas near State Street. It would not would not increase MPD's authorized strength from 2020 to 2021 because the mayor's proposal removed four positions.    
"We've heard very clearly that we cannot continue investing into more officers," Ald. Shiva Bidar, District 5, said. 
But alders also heard from community members during public comment on Tuesday who feel strongly that more officers would make them feel more safe. Proponents of accepting the grant said the police are part of the continuum of public safety in addition to other tactics like violence prevention and interruption. 
"As policy makers, we are responsible for underrepresented communities. We are also responsible for other communities as well. We all add to that tax base," Ald. Barbara Harrington-McKinney, District 1, said. "To discount one group or pit one group against the other is not how we really want to be." 
Ald. Max Prestigiacomo, District 8, said there is a disconnect between community members sharing their "trauma and pain" with alders, and the council adopting a budget that would add officers. 
"I'm so sorry to the community organizers that have been a part of this process," Prestigiacomo said. "You're being forced to share your pain, your trauma and, unfortunately, people aren't listening."  
The City Council added nine amendments to the mayor's $161.6 million Capital Budget, bringing it to a total of $166.4 million. It relies on $120.9 million in borrowing and $45.5 million in other funds. 
Among the amendments, the council added $3.5 million for a men's shelter, $45,000 for a crisis response team vehicle and increased the affordable housing fund by $500,000 to $6.27 million in 2021. 
"We indeed do have a crisis in our own city," Ald. Tag Evers, District 13, said of supporting affordable housing. "This budget amendment is a small but essential step forward." 
The mayor's capital budget kept the Madison Public Market on schedule, continues to invest in Bus Rapid Transit and increased funding for affordable housing. During Finance Committee deliberations, alders added $592,000 in spending that included $83,000 for a police-worn body camera pilot program in the police department's North District.
Share your opinion on this topic by sending a letter to the editor to tctvoice@madison.com. Include your full name, hometown and phone number. Your name and town will be published. The phone number is for verification purposes only. Please keep your letter to 250 words or less.
Get Government & Politics updates in your inbox!
Stay up-to-date on the latest in local and national government and political topics with our newsletter.