Before the Thanksgiving holiday, Bitcoin for me was a word that had little meaning. But during a family gathering, a 20-something relative told me he'd invested a small amount of money in the cryptocurrency early last year and giddily watched it turn into thousands.
Another relative, also a millennial, missed the boat. But he has friends who scored big. And he had downloaded Coinbase, an app used to buy and sell Bitcoins that has become the most common entry point in the U.S. cryptocurrency market, to try his luck.
I was curious, so I Googled Bitcoin. I found a bar graph representing the growth in the value of the cryptocurrency over the last year: a jagged line on a steady upward trajectory until November, when it shot up like a missile, peaking at more than $19,500 per coin after starting the year at $965.
Similar gains were posted by hoards of spinoffs that have materialized to capture inflows of cash too vast for the Bitcoin system to handle, many of them posting eye-popping gains of 1,000, 2,000, even 5,000 percent in just months and spawning a new species of nouveau riche: the cryptocurrency millionaire.
And that is a powerful incentive. Stories abound of people rushing into the crypto market while it's still hot, mortgaging homes, tapping credit cards. Investors don't even need a computer to buy in. A company called Digital Mint produces ATM-like Bitcoin machines, which can be found in the Madison area at Kelley's Market convenience stores.
With all the hype surrounding such spectacular returns, I thought it would be a worthwhile experiment to take a small bundle of savings and spread it out among the three cryptos available on Coinbase: Bitcoin, Ethereum and Litecoin (Coinbase has since added Bitcoin Cash). That placed me on a financial thrill ride I'll not soon forget: a rollercoaster that every few days soared to a breathtaking new height, then made a hair-raising plunge into a deep financial abyss. At one point, I was up nearly 100 percent. Three days later my profits evaporated in a frenzied selloff — all gone. Two days after that I was up 50 percent.
At this writing, after seven weeks in the giant virtual casino called the cryptocurrency market, I'm still up about 50 percent, leaving me more than enough crypto to buy dinner at Bandung, the only Madison restaurant that accepts Bitcoin as payment. I considered cashing out while I'm still ahead, but I also sometimes ponder raiding my retirement savings to invest more. 
Some sobering advice from Madison financial advisor Lisa Andrews gave me pause.
"I am passionate about passive investing, so it should come as no surprise that I do not see a place for currency investments — including cryptocurrencies — in most households' portfolios," she said.
She added: "For people who want to join the fray, I recommend that they limit their investment to an amount they would be comfortable losing."
Maybe I was smarter than I thought.
But that doesn't take the sting out of that fact that if I'd invested $1,000 in Bitcoin a year ago, I could cash out more than $11,000 today. Incredibly, if I'd dumped the same $1,000 into Bitcoin competitor Ethereum, I'd be sitting on nearly $100,000.
If you're having a hard time wrapping your head around all this, join the club. Most people — even many who are rushing to get their money in the market while it's still hot — are trying to figure out what the heck a Bitcoin is, or what it isn't.
"I don't think the coin is money," said Adam Hayes, a former Wall Street trader who is currently pursuing a Ph.D. in economic sociology at the University of Wiscons-Madison. He's also an instructor for the University of Nicosia in Cypress, a European Union-accredited online university that offers a master's degree in cryptocurrencies.
"It's more of a crypto asset, its own class of assets. It's very convenient for people to try to equate this with something like foreign exchange or stocks and bonds or something like gold," he said. "But in reality I think all of those are false equivalents. I think that it's its own thing."
To those of us who grew up before the digital age, it can be a formidable concept: a store of value that has no precedent protected by a vast network of computers. But a lot of people, from right-wing anti-government types to liberal idealists, like the idea of a having a place to store wealth that is off-limits to governments and banks. 
But Bitcoin has its limitations. The more people buy into the system, the longer it takes to verify transactions. And the supply of Bitcoins is limited – 12.5 are produced about every 10 minutes – which is why the price has gone through the roof.
Meanwhile, hordes of investors are looking for a cryptocurrency home for their money, which has spawned a profusion of Bitcoin competitors: Litecoin, Ethereum, Dash, ZCash and Monero, to name a few.
To understand how cryptocurrencies work, you have to understand the blockchain, the underlying architecture of crypocurrency.
Set in motion in 2008 by a mysterious digital phantom named Satoshi Nakamoto, who mined an estimated 1 million Bitcoins before vanishing, the blockchain system is a self-regulated financial community governed by no human, no bank, no government. It's a diversified computer array composed of self-actuated "miners" who compete in a worldwide scrum to contribute to what's known as the distributed ledger system.
To add to the ledger and earn, or mine, Bitcoin, a miner has to be the first to solve a complex mathematical problem. Once a block of data is entered into the system, it's there forever, immutable and transparent.
It's a technology that has vast implications. Crypto idealists believe the blockchain is ushering in a new era of financial equity, one in which a bankless financial system is accessible to all, borders are meaningless, accountants unnecessary and transactions and contracts are overseen not by lawyers but by computer programs.
"I've also been realizing that it provides me, from my altruistic side, the chance to help people in Venezuela and help the people of Zimbabwe," said Brooks Boyd, who started a suddenly popular cryptocurrency meetup group called Madison Blockchain. "If I find a merchant online who's making craft goods or even offering services digitally in Venezuela, if I can pay him in Bitcoin. I'm actually helping him possibly more than giving charity to a humanitarian effort. I can help individual people on the ground that way from my computer and have a direct impact."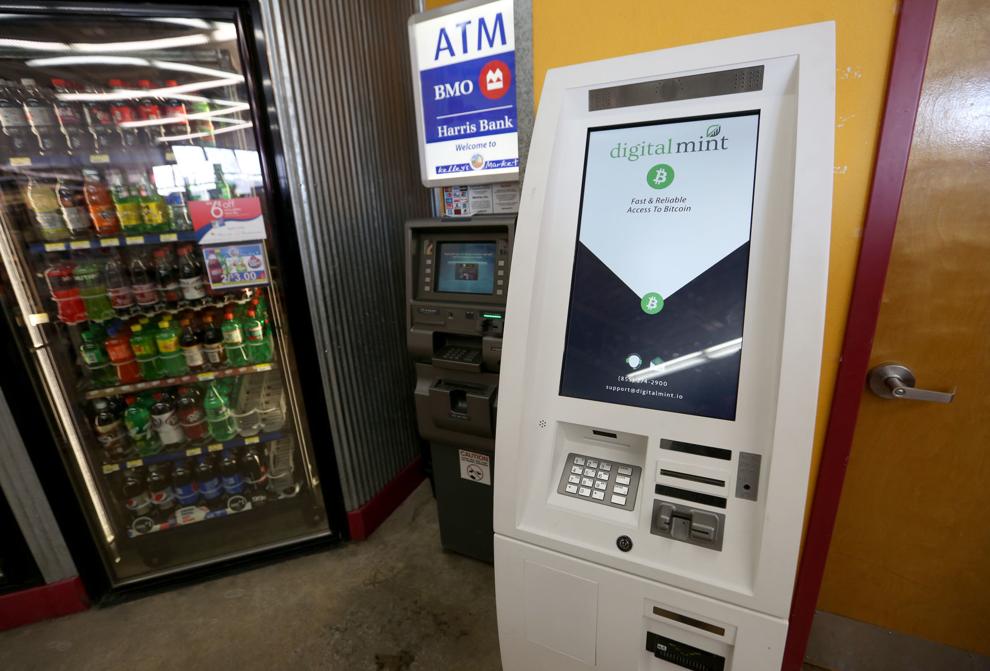 The impact of the blockchain goes far beyond cryptocurrency.
The blockchain's diversified computer construct offers a thus far unhackable way to store identities, enforce contracts and potentially change the way the internet operates. Sectors like real estate, insurance, retail and health care are adopting it in various ways. The state of Illinois is in the midst of pilot projects that could be a model for vast transformations in the way government services are provided and data is secured.
The potential for applications seems limitless, ranging from the functional to the frivolous. For instance, Wattcoin Labs, founded by UW-Madison student Ben Johanns, launched a digital coin last year to transact energy and carbon emission credits. Another application allows people to buy and trade "crypto kitties," virtual cats that have their own unique attributes and values.
Coupled with the "internet of things" and artificial intelligence, smart cars of the future could use it to pay for parking. Your refrigerator could be programmed to purchase milk.
And while many people haven't heard of the technology, and even fewer understand it, some say it's less than two years away from widespread adoption.
"I think it will fundamentally transform many industries that are transactional in nature, which is pretty much everybody's," said Sandra Bradley, who last year founded the Hyper Innovation lab, a part nonprofit, part privately held outfit at the popular co-working space 100state to help businesses and students come to grips with the new technology. "I do think it's going to be transformational."
But with high hopes and lofty expectations often comes a cautionary dose of cold water. While investors have seen tremendous gains with cryptos in general, and Bitcoin in particular, some say any one of them could evaporate before their eyes.
"When you scratch at Bitcoin, if you really know it, there are all kinds of these little bitty things where, if something goes wrong, you could cause fear in the market, which in turn could cause a run," said Monty Schmidt. "If Bitcoin goes down, I think it brings the whole sector down with it. It's going to be this cascade."
And if you know Monty Schmidt, you want to give his take on this some careful consideration. He knows a bubble when he sees it.
In 1994, Schmidt founded Sonic Foundry, which produced innovative sound engineering software. For a brief moment, the Madison-based company had a net worth of over $1 billion. Schmidt was swimming in wealth; at one point he was worth $200 million.
By 2003 that worth tumbled to $200,000, and he owed $300,000 to the IRS. A decade later Schmidt delved into Bitcoin in a big way, studying the technology and setting up a mining operation.
All the while, he's managed to avoid the encumbrance of extreme wealth.
"I'm very good at being in the right place at the right time for things that are going on technically, and then just bouncing off the money," chuckled Schmidt, who recently moved to Ottawa, Ontario. 
The flaws that plague Bitcoin and other cryptocurrencies, he said, will eventually be weeded out, but not by Bitcoin.
"I think they'll adjust, but they won't adjust in Bitcoin," he said. "I think they'll adjust in some other crypto."
And while Schmidt sees blockchain technology as a game changer, he thinks it's overhyped, with companies scrambling to find a way to adopt the blockchain or raise money through their own cryptocurrency offerings.
"We've never had anything like this before," he said. "And there are a lot of really cool things that can come out of it. However, there are also certain things you just don't have to do on it. There are certain things that a regular database will do just fine. And I don't have to put it on something the whole world is trying to maintain."
Take Kodak, the photography giant that for years, steadfastly resisted digital technology. This time around, the company's all-in with the new techno fad. This month the company announced that it's offering its own cryptocurrency, a blockchain system to verify image rights and Bitcoin mining machines, available for rent to would-be prospectors.
Tech-savvy millennials took to social media to heap sarcasm and scorn, but Kodak's stock immediately soared.
"Everyone wants to relate their (stuff) to the blockchain, right?" Schmidt said, "Because it's cool."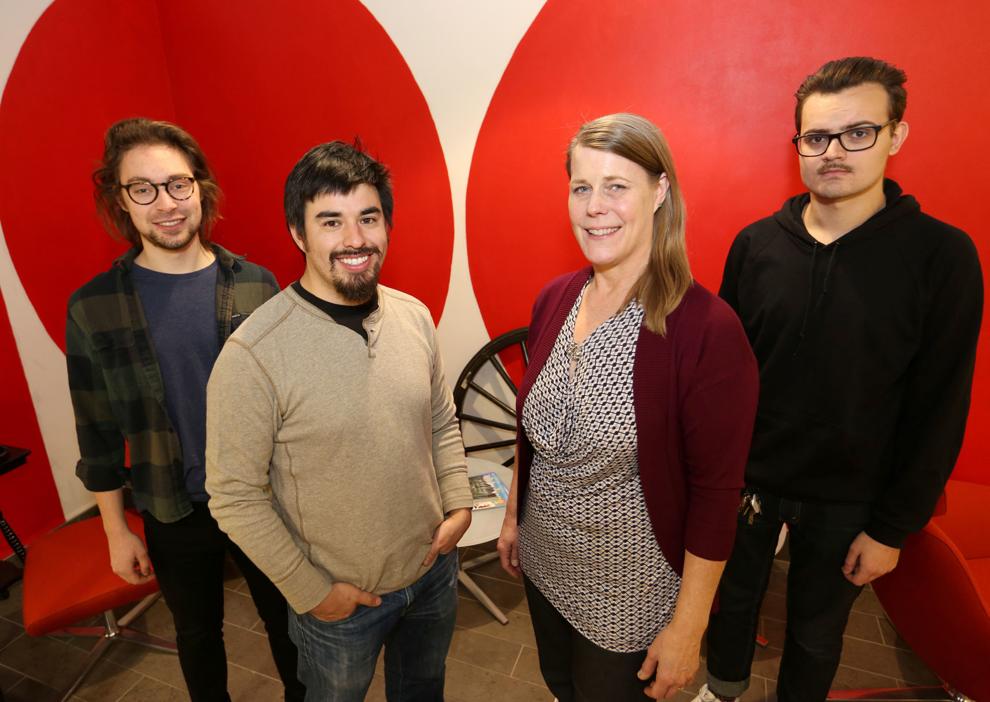 Many companies don't want to miss out on what might be the next big thing.
At Hyper Innovation, Bradley and her staff have been running seminars for businesses that want to know more about blockchain. Her clients include Wisconsin-based firms like Lands' End, CUNA Mutual Group, WPS Insurance and American Family Insurance.
"We really want to help think through the business problems and, first and foremost, help them sort out whether blockchain's even a thing for them, which it might not be," she said.
It is a thing at 100state, which is rapidly becoming ground zero for the local blockchain community with investors, developers, analysts, students, businesses and miners converging on the shared workspace.
Jason Tham is jumping in with both feet. With the help of his cryptocurrency earnings, he quit his job at Epic Systems and opened up an incubator space at 100state for people interested in starting blockchain businesses. And he's preparing to launch a startup that will support blockchain networks. He hopes his ventures will bolster the Madison blockchain community. 
"There's no reason that Madison should not be a big player in this upcoming market," he said. "We've got a great computer science program at UW, we have a lot of smart computer people from Epic who are sticking around here, and there's a growing amount of investment in the city. So I think it would be a big missed opportunity if we weren't well organized."
A lot of the energy in the blockchain community comes from tech-savvy millennials who see their future in the new technology, which could have a profound effect on the local economy as new employment opportunities materialize.
"The people who have the most knowledge are the people who are in college who maybe are taking a couple of semesters off to do some development," Tham said. "It's a market that's really understood well by young people who grew up in a virtual world."
Roz Stengle, a UW-Madison sophomore, has been immersed in the blockchain culture for about a year and has already seen the opportunities. Some of her friends have started mining firms, others blockchain financial analysis ventures. Some college graduates she knows have started consulting firms.
"Now it's sort of becoming mainstream and a lot of businesses are excited about it but don't really understand it," she said. "They want one of these 23-year-old smart people who have been doing this for a long time to just explain what the heck is going on."
She expects the blockchain boom to create "an explosion" in jobs and she wants to be equipped to enter that market with open eyes.
 "Whatever job I may end up with I think doesn't exist yet," she said. "So I'm going to keep learning about it, finish school, see where the industry is."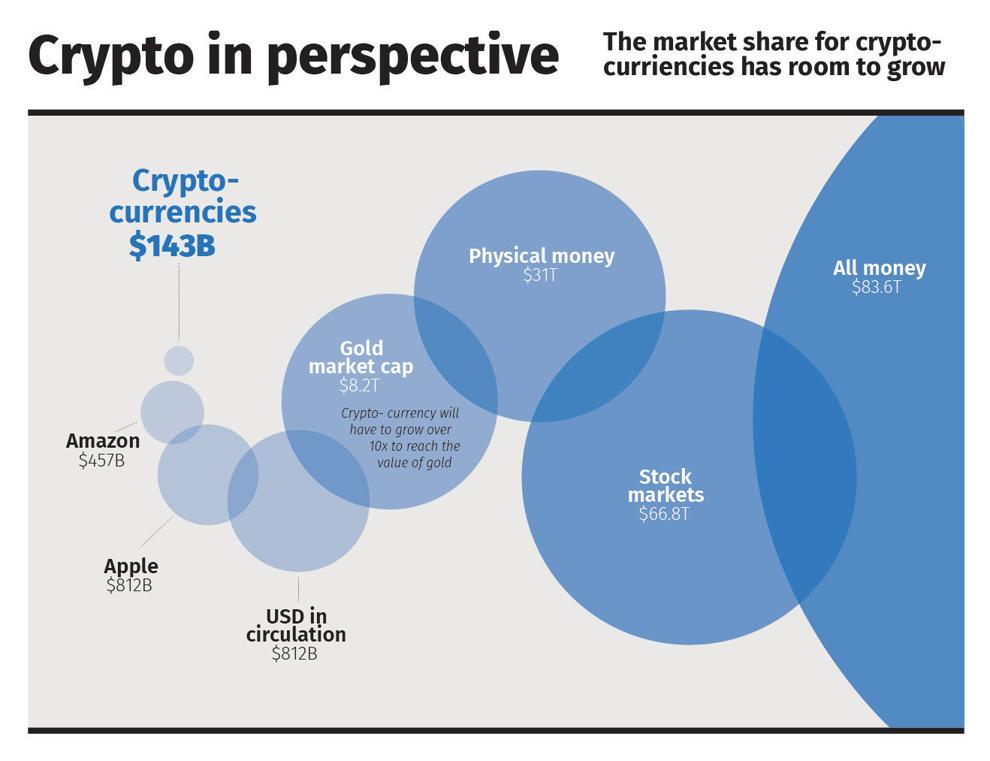 But school isn't where she's going to learn about blockchain.
"It's not like you could have a professor who got his Ph.D. in it," said Tham. "It's such a new technology that it probably didn't exist when they started their Ph.D."
Like other colleges – with a few exceptions like MIT, Stanford, Princeton and the University of California-Berkeley – UW-Madison is playing catch-up. At this point, the campus offers only one class, Introduction to Cryptography, that even broaches the subject.
"Nobody really understands it," said Hayes, the UW-Madison researcher. "I think I'm actually in a unique position at this point, but I've seen difficulty in publishing articles in respected academic journals because the editors and the reviewers either don't understand it or think it's just a flash in the pan and not something worth dedicating journal space to."
Guri Sohi, chair of UW-Madison's computer sciences department, said the school hasn't yet been able to recruit qualified professors.
"We are trying to hire more faculty in a variety of areas," he said. "If we are successful, we should be able to increase our course offerings and our research presence."
Students aren't waiting around.
Siddarth Ramesh, a junior studying industrial engineering and computer science, Stengle and others last year launched a student club called Badger Blockchain. In addition to holding informative meetups, the group is working with professors to get blockchain in the course lineup.
"I didn't really hear about it at the university," said Ramesh. "I was actually a little frustrated about that for a year because I didn't see any activity happening in the Madison area or the university specific to blockchain, because it was fairly new."
Last summer, he interned at IBM where he worked on business applications for blockchain technology. He's currently doing some consulting work on the side for government, financial services and insurance firms, as well as working on various blockchain projects.
He's also working with the Blockchain Education Network, a global nonprofit organization that connects with students and helps get groups like Badger Blockchain off the ground.
"It's a global movement," he said. "We all are really passionate about decentralization and building an open financial system for the world. Through BEN we do a lot of outreach and education and evangelism."
Critics say the cryptocurrency system isn't currently operating like it was intended. Bitcoin is, for now, a system of stored value in which the prices are set by speculators — hardly the financial revolution some have envisioned.
"Nobody's using it to buy stuff anymore," said Schmidt. "The fees right now are so ridiculously exorbitant to move it around. In Bitcoin itself, the minimum you can move stuff is $15 to $20 bucks to actually make a payment."
But cryptos remain popular investments with many millennials who see them as a good alternative to an exploitative financial system.
"Most of my savings are in crypto assets," said Ramesh. "I have to put my money where my mouth is, especially the way I preach the currency and I see a future for it."
But he pointed out that his savings, while growing, aren't substantial, since he didn't have that much to invest in the first place.
That's even more the case for Stengle.
"If I had a million dollars in 2012 and I put it into Bitcoin, I'd have a lot more now," she said. "But I didn't have a million dollars in 2012. I had, like, 20 bucks in 2017."
The volatility of cryptocurrency prices has even staunch boosters of the new financial landscape a little wary.
Boyd, of Madison Blockchain, has done well with his investments. But with a wife and two young kids, he's not ready to bet the bank on Bitcoin.
"Right now it is still a risky investment," he said. "It's a volatile asset. While I have faith in the technology, I also know that in the short term, if it tanked for several months, I still have to feed my family. So I'm not invested more than I'm able to lose."
gnflsjdNGlk/XN CFV/lk nzXDVlj/