Former Madison mayor Joel Skornicka died unexpectedly Saturday and is remembered for his kind, empathetic character and his ability to build consensus.
Skornicka, who was 82 years old, served two two-year terms as Madison's mayor, from 1979 to 1983. Before assuming local office, his first foray into politics, Skornicka worked as assistant chancellor at the University of Wisconsin-Madison.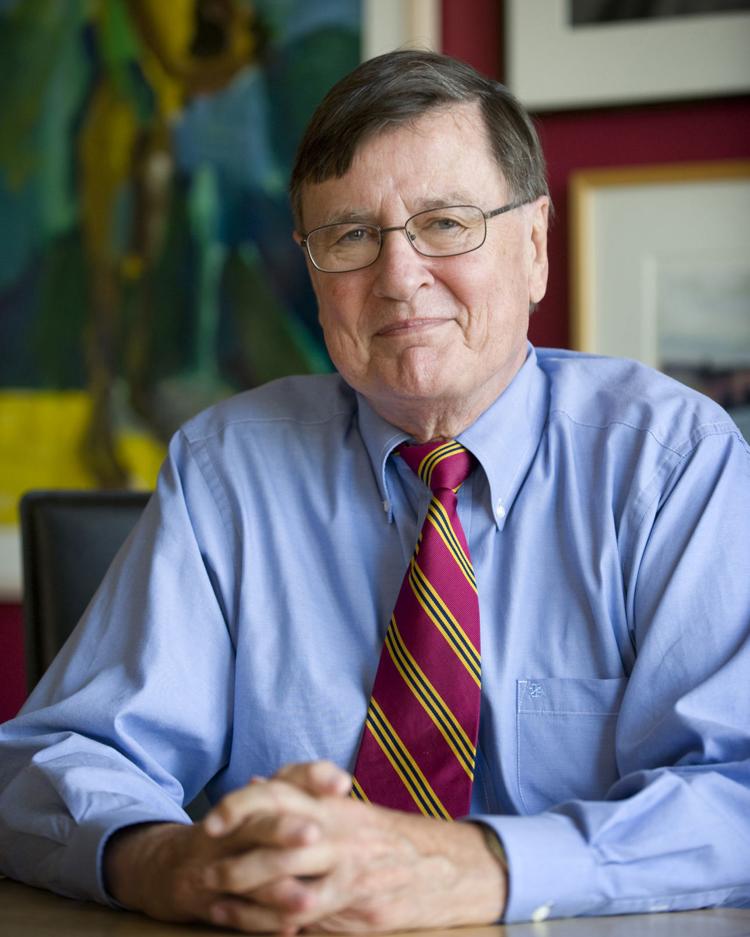 "Joel loved the UW, he loved the city and he loved people," Lon Sprecher, former aide to Skornicka, said. "That's why he ran for mayor. He believed in good government and working for people."
Skornicka received a bachelor's degree in political science from UW-Madison in 1959 and a master's of public policy and administration in 1975. Skornicka's years in public service illustrated the Wisconsin Idea — a philosophy that holds that education should influence people's lives beyond the boundaries of the classroom.
An enduring legacy of Skornicka's is a public service award that was established in 2000 in partnership with UW-Madison political science professor Kathy Cramer. Through the Skornicka Public Service Award, students receive stipends to continue their service work after they finish courses that the Morgridge Center for Public Service helps facilitate. 
"The Morgridge Center provides another vehicle for me to continue my intention of fostering leadership and funds for public service programs," Skornicka said in a university news release in 2015.
Cramer said she remembers Skornicka going out of his way to support initiatives and consistently asked her how he could support students.
"One of the things that really impressed me about him was he was definitely a leader, but he was sort of one of those behind the scenes leaders who connected people and just made things happen," Cramer said.  
Cap Times publisher Paul Fanlund, who wrote about Skornicka as a city hall reporter for the Wisconsin State Journal, said the former mayor remained up-to-date on local issues and sent him emails about city affairs after his time in office.
"I would see him holding court over morning coffees at Panera with a group of fellow retired Bascom Hall administrators," Fanlund said.
'A fine mayor and fine person'
After a close victory in the 1979 mayoral election with a margin of just over 1,000 votes, Skornicka was re-elected to a second term two years later without serious opposition. In 1979, Skornicka beat James Rowen, who was considered the favorite to replace Paul Soglin.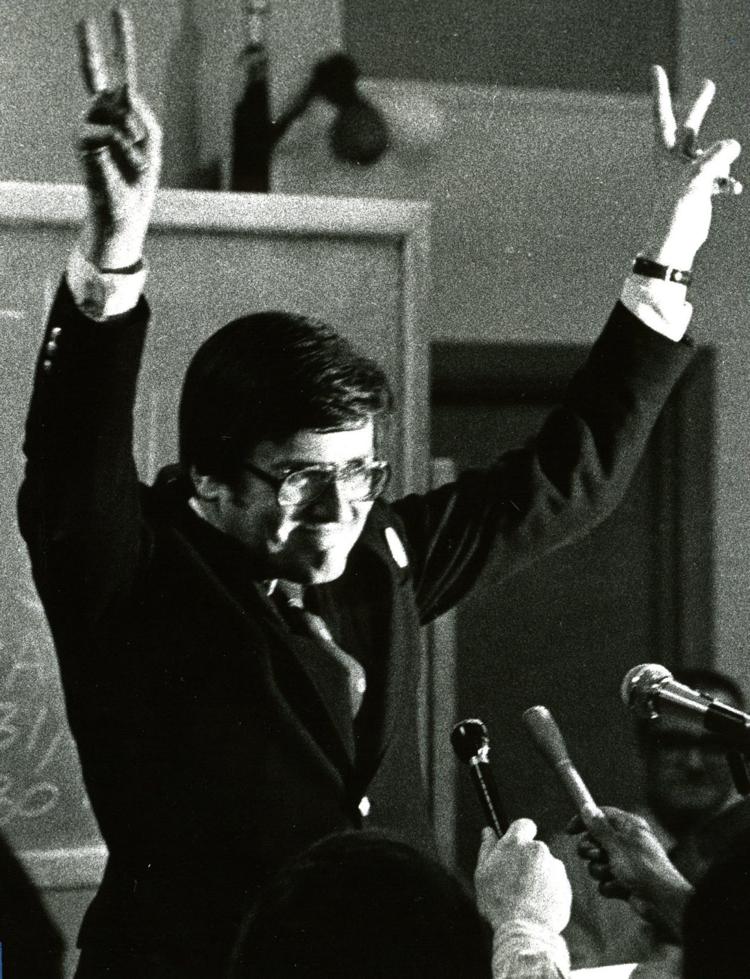 Fanlund said the victory was "something of a surprise." The university administrator brought a different image to the youthful, left-wing energy that Soglin afforded the mayor's office in the 1970s.
"As mayor, Joel was certainly no firebrand, but came across as a very decent, centrist or slightly left-of-center mayor whose ego was always well in check," Fanlund said. "I recall his second opponent claimed Joel was too close to the university and the local Democratic Party, but the electorate apparently wasn't moved by that."
Local historian Stu Levitan, who was critical of Skornicka in the strike paper Madison Press Connection and Scoopsheet, said the former mayor campaigned on being an administrator and "turned out to be a pretty good politician."
"He was a hard working, competent humane administrator who worked for the university and the city of Madison his entire life," Levitan said, "and we are better for it."
In a Dec. 1, 1982, article in the Cap Times announcing he would not run for a third term, Skornicka called the top accomplishment of his tenure the ability "to manage government well in a difficult time without eroding services."
Others highlight the strong staff Skornicka assembled as a major accomplishment. George Austin, former city planner and notable shepherd of complex projects, was among those who Skornicka hired.
Skornicka's handily won second term could be attributed to his ability to build consensus and talk through tough issues.
"He was always straightforward," former county executive Jonathan Barry, who served from 1981-1987, said.
Barry said Skornicka was often "behind the scenes" and "never took credit for himself." According to Barry, Skornicka's biggest legacy was fostering an environment where "people learned how to get along. People worked together positively and productively."
"Joel was a fine mayor and a fine person," Barry said. "He's characterized by just being kind and caring about other people."
During his tenure, Skornicka facilitated the transfer of the Vilas Zoo from the city to Dane County, completed the transition of the airport to the county and finished the State Street Mall project, which was started under Soglin's administration.
Sue Springman, another former aide, described Skornicka as collaborative, a good listener, even-tempered, smart and a man without ego.
"Joel recognized that you might not agree all the time, but you had to work through the issues. You had to move forward," Springman said. "That was the type of man he was."
Skornicka also completed the Soglin-era initiated Civic Center and Capitol Centre projects, maneuvered the end of a bus strike, is credited for stopping a nursing strike and helped move forward Madison College's plan to locate at Truax.
Springman said Skornicka "personally loved Madison until the day he died."
"What he did was not about him," Springman said. "It was about the city, and I think that was really important to recognize. He was in there to make it a better community for everybody."