Karina, an undocumented immigrant from Mexico, filed a complaint about her property manager. In turn, the manager refused to help when her trailer lost power and water.
Jason Junod, a student at the University of Wisconsin-Madison, signed a lease in the first semester of his freshman year. He had to threaten legal action to get out of it. 
Janie Collins, a survivor of domestic violence, was pushed her out of her apartment. She weathered homelessness, depression and wanted to take her own life in the months that followed.
These three Madison residents are not alone in their struggles to navigate an extremely tight rental market and an ever-changing set of laws governing the relationship between landlords and tenants.
Since 2011, Wisconsin's Republican-controlled Legislature has passed more than 100 changes to landlord-tenant law. The laws have sped up the eviction process, made it easier to evict tenants and allowed landlords greater power to look into a potential tenant's credit and criminal histories.
The laws have also pulled back local control, so cities like Madison with traditionally strong tenant protections have less power to dictate landlord requirements. Another such bill is working its way through the Legislature right now.
Boosters of these bills — most prominently former state Sen. Frank Lasee, a De Pere Republican who recently stepped down to take a position in the Department of Workforce Development, and the Apartment Association of South Central Wisconsin — say they are meant to standardize rules across the state and "level the playing field" for landlords.
Neither Lasee nor anyone from the apartment association responded to multiple requests to comment for this story.
Critics say vulnerable groups like undocumented residents, students and victims of domestic violence have been most affected by the intended and unintended effects of these laws, making them more susceptible to eviction, threat of eviction and landlord abuse.
"Obviously, the population that is going to be more affected by that loss of rights or protections is going to be the most vulnerable populations," said Julio Garcia, who works at the Madison Tenant Resource Center, a nonprofit that provides information and education services for tenants, landlords and the homeless. "That's just a fact."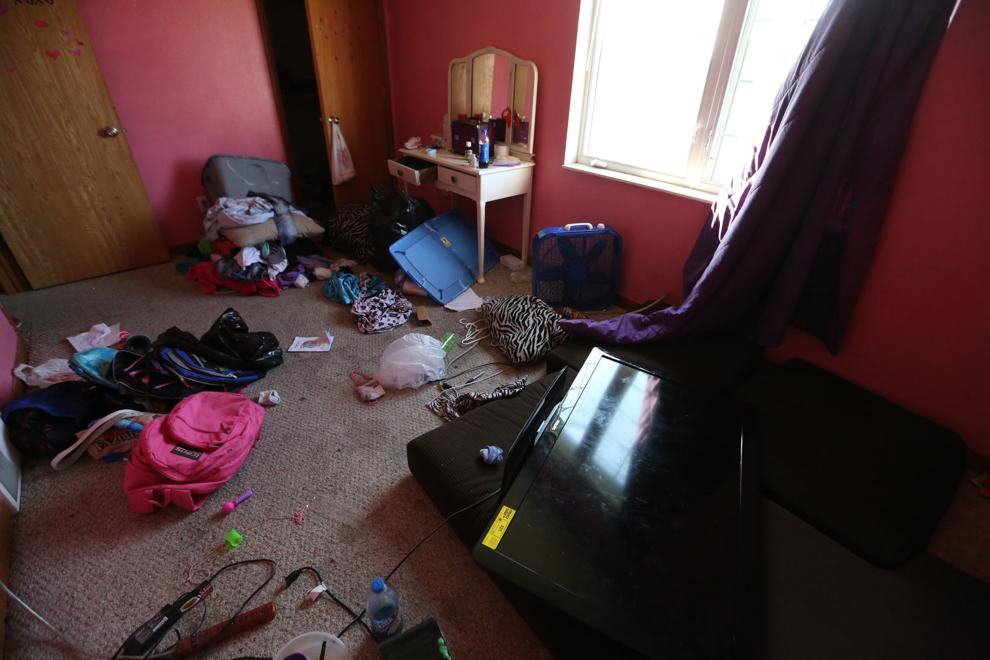 UW-Madison alum Matthew Desmond's book, "Evicted," was a big deal. It was a New York Times best seller, a Pulitzer Prize winner and one of former President Barack Obama's favorite books of 2017. UW-Madison students read and discussed it last year as part of the school's "Go Big Read" program.
In the book, Desmond followed the plight of Milwaukee families living on the brink of eviction and homelessness. He reported the details of horrific housing conditions and tragedies like an 8-month-old dying in a fire in an apartment that didn't have smoke detectors.
Mitch, an associate professor at UW-Madison and director of the Neighborhood Law Clinic who goes by just that name, compared it to "The Jungle," the Upton Sinclair novel that portrayed harsh working conditions faced by immigrants in the early 1900s. But despite the attention brought by Desmond's work, Wisconsin tenants are no better off today than they were 10 years ago, when Desmond did his research.
"(There's a) Pulitzer Prize-winning book about how bad it is," Mitch said. "And now it's worse."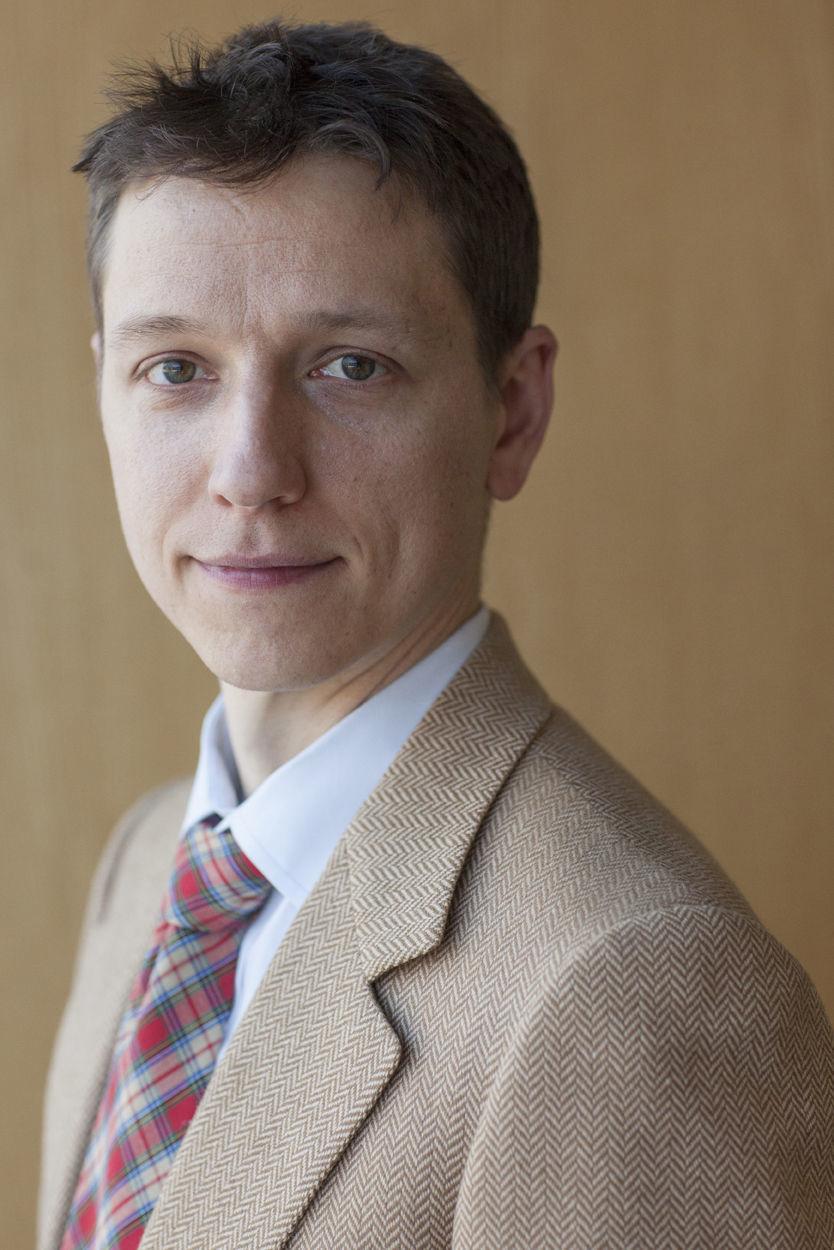 The most recent landlord-tenant bill, AB771, was passed by the Assembly in January. Every Democrat and one Repuplican — Rep. Todd Novak of Dodgeville — voted against the measure. Some took the opportunity to bemoan the spate of recent law changes. 
"You have continued to chip away tenant rights," said Rep. Amanda Stuck, D-Appleton. "This bill seems like an attempt to scrape the bottom of the barrel and find anything left to help tenants or protect tenants." 
Democrats don't like that the bill limits how municipalities can perform building inspections and the amount of time a court can delay eviction proceedings in certain circumstances.
Republicans say the bill ensures municipalities don't use inspections as a "money-making opportunity" and protects landlords from unnecessary fees. Most landlords in Wisconsin are working-class individuals who own just a few properties and need rent to be paid on time to make their own mortgage payments, said Rep. Scott Allen, R-Waukesha.
"The intent of the bill is to provide affordable, safe, quality housing for tenants and to do it in the most cost-effective way for landlords," said Rep. Robert Brooks, R-Saukville, at a public hearing. Brooks, one of the bill's sponsors, wouldn't comment for this story.
The office of Sen. David Craig, R-Town of Vernon, said the bill would likely be taken up by the Senate when it's next in session on Feb. 20.
Changes to landlord-tenant law have led to confusion on all sides, said Brenda Konkel, executive director of the TRC.
"The landlords don't know what the law is anymore, the tenants definitely don't know what the law is anymore, and tenants think they don't have any rights at all," Konkel said.
Because of that confusion, "landlords are getting away with more than I've ever seen before," Konkel said. She's been working at the TRC since 1991. Her colleague Aaron Romens, TRC's program director, said tenants and landlords rarely get quick answers to their questions.
"A typical day at the office is just a lot of stories," Romens said. "Some are heartbreaking and some are funny and some are infuriating."
African-Americans and female-headed households are some of the groups most vulnerable to eviction, said Revel Sims, an assistant professor in the Department of Urban and Regional Planning at UW-Madison who released a 2016 study on Dane County evictions.
---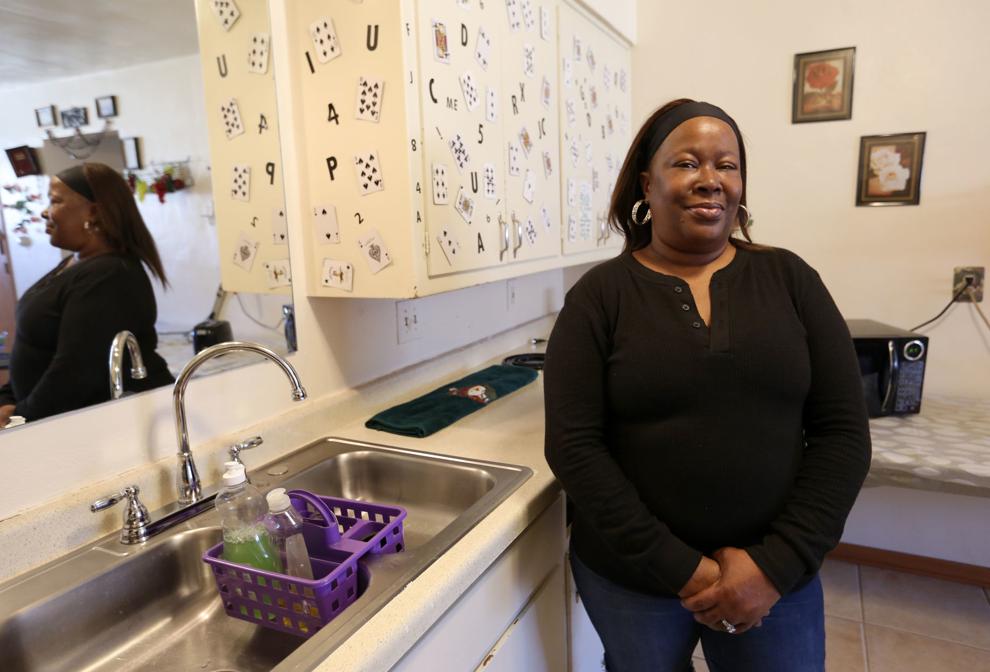 "Nobody would rent to me"
A few years ago, Janie Collins lived with an on-again, off-again girlfriend who mentally and physically abused her, Collins said.
"She'd fight me," Collins said, "with anything."
Even though she feared for her life, Collins never called the police. Involving them would put her in danger of eviction or a non-renewal of her lease, she said.
"They'll try to evict you on that, if you have police contact, even if you're trying to protect yourself. That's the part I don't understand," she said.
Collins eventually left the apartment and went to the Domestic Abuse Intervention Services shelter. She stayed for the maximum of 45 days and then lived on the street before returning to her abuser.
"Which I didn't want to," Collins said. "Nobody would rent to me."
She later got an apartment, but after she and her boyfriend complained about problems (including a broken toilet that flooded the floor) and called the city building inspector, the landlord evicted her. The couple fought the landlord in court but, in the meantime, they were homeless. Collins slept in a car when she could, or outside near the Capitol.
She started thinking about suicide.
She called her primary care physician, who told her to go to the nearest hospital. She received therapy and depression medication and last fall, Collins got an apartment through Housing Initiatives, an organization that manages over 150 apartments for formerly homeless individuals with severe mental illness. She loves her new home and has made it her own, decorating the walls with string lights and art made from playing cards.
"I've been through a lot," she said.
---
Domestic violence survivors
Advocates of domestic violence victims oppose AB771 because of a provision they say could unintentionally force victims to return to their abusers.
In a crisis situation like an eviction, eligible families can apply for one-time emergency federal assistance to help pay rent. If the tenant in an eviction case has applied for this assistance, a court can place a hold on the eviction proceedings until the tenant finds out whether she received the funds.
The bill puts a 10-day limit on the amount of time a court can delay an eviction decision. While the emergency assistance application process is supposed to take five days, it often takes much longer. It could be months, said Chase Tarrier, public policy coordinator for End Domestic Abuse Wisconsin.
Domestic violence victims often have limited financial resources, as their abusers may not allow them to work or control any finances. Emergency assistance can help victims maintain housing and prevent them from having to choose between homelessness and returning to an abuser.
"This bill is putting victims directly in harm's way," Tarrier said. "Do you return to battery or do you become homeless?"
AB771 wouldn't be the first change to landlord-tenant law that advocates say makes life harder for their clients.
Act 108, which took effect in 2011, limited the power of local governments to prohibit what information a landlord can use to reject a prospective tenant. In Madison, that meant the city could no longer stop landlords from using certain criminal histories or the lack of a Social Security number to reject tenants.
Victims of domestic violence may have criminal histories, possibly because they were swept up in an arrest with their abusers. Shannon Barry, executive director of Domestic Abuse Intervention Services, said victims may have a history of crimes like petty theft to help support their kids, drug possession as a way of coping or prostitution from being victims of human trafficking.
"Even if someone has made significant progress, (landlords) can go way back into their history," Barry said.
Landlords can also easily look up evictions — even those that were dismissed — through the Wisconsin Circuit Court Access website. Victims of domestic violence can be vulnerable to eviction because of property damage, noise complaints or police presence on the property, which is a violation of many rental agreements, said Jenna Gormal, a case manager at DAIS.
Gormal said that leads to situations where a survivor may ask, "Do I call the police and risk eviction? Or do I just undergo the abuse?"
Even though there are some state and federal tenant protections for victims of domestic violence, victims don't always know their rights or how to enforce them. Some landlords are aware that certain incidents are related to domestic violence, and they still try to push victims out, said Heidi Wegleitner, a county supervisor and attorney who represents eviction cases, including survivors of domestic violence.
"We're seeing survivors coming out with a lot of evictions on their records, particularly the last couple years," Gormal said.
That eviction history, plus the possibility of a credit check, makes it "almost impossible" for them to find housing, Barry said. Making matters worse is Madison's tight rental market. Vacancy rates vary by neighborhood, but Madison's rate for the last quarter of 2017 was 3.26 percent. Five percent is considered healthy.
Gormal said finding apartments can be "kind of hopeless" for clients with recent evictions. Case managers sometimes reluctantly refer victims to "local slumlords." Gormal said she knows of landlords who "are notorious for having bed bugs on the property, show up randomly on occasion, try to solicit sex from clients as a form of paying even though they're paying."
"I never recommend it, but when you have a client who has three kids and it's the dead of winter, sometimes they'll go for that," she said. "They're responsible mothers and they're just trying to look out for their family. And there doesn't seem to be any safety net for them."
---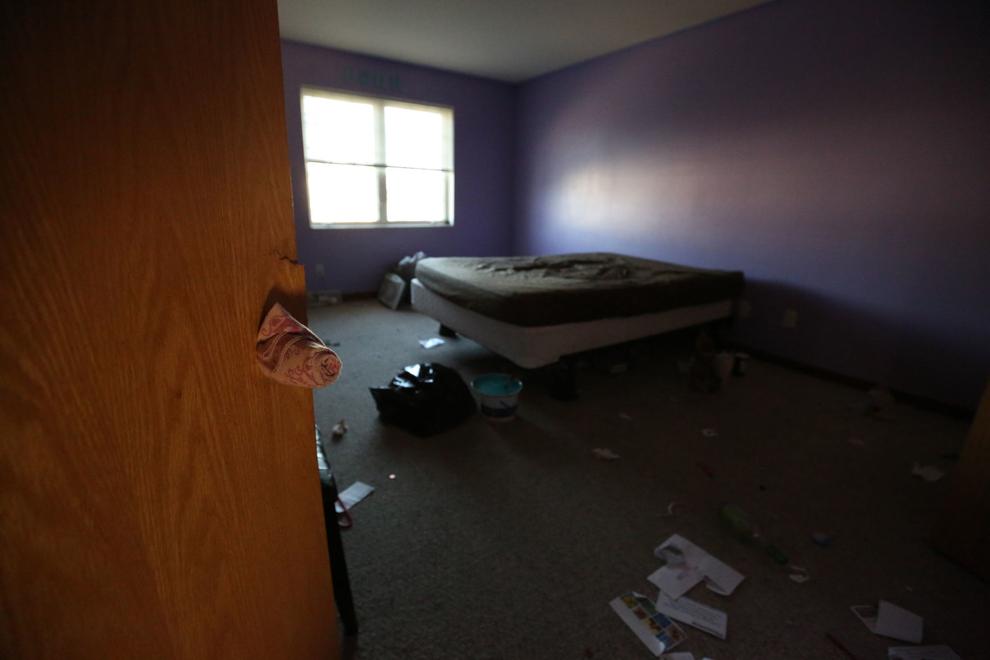 "I feel like I don't have power"
Karina (not her real name) immigrated without documents to the U.S. from Mexico. She doesn't speak fluent English, and answered questions through a translator.
Karina lives in a trailer park with her four kids. She's had issues with management, some of which she's taken to the Tenant Resource Center. Counselors helped her write a letter to management, she said, and were able to straighten out some of her issues.
 Then the family took a trip out of state for two days. When they came back, their pipes had frozen and the electricity didn't work.
They asked the manager for help, but the manager told Karina she couldn't help because Karina "got her in trouble" with a consumer protection complaint. Then the manager sent a letter saying she would fine Karina if she didn't fix the pipes in 10 days.
Eventually, Karina's husband fixed part of the problem and the landlord stepped in to do the rest. The manager told Karina that she doesn't know the laws because she's not from here.
"I feel like I don't have power," Karina said. "I just feel like I want to cry a lot."
Other than the manager, she likes her trailer. It's close to her job and finding somewhere else to live would be hard. Apartments are too loud and too expensive, she said.
---
 AB771 limits the ability for cities to regularly inspect rental properties unless they're located in problem areas or blighted. Under the bill, inspections in other areas have to be instigated by a complaint.
"If a tenant complains, the landlord will likely know who filed the complaint. And even though retaliation is illegal in Wisconsin, that is still a real fear and has a real chilling effect on tenants complaining," said Rep. Mark Spreitzer, D-Beloit, while speaking against the bill on the Assembly floor. "So tenants won't complain and inspections won't happen. Tenants will be forced to live in potentially unsafe conditions."
That could be a problem for undocumented immigrants, who may not know how to file complaints or fear deportation if they do complain.
That's already a concern in California, where housing advocates, legal aid employees and attorneys say landlords are using undocumented status as a way to evict, silence complaints or even raise rent.
In Madison, TRC's Garcia believes landlords use eviction notices as an intimidation tactic to prevent undocumented tenants from asserting their rights. Sims, the UW-Madison researcher, has found that as the concentration of Latinos living in a neighborhood increases, the risk of eviction increases as well.
But TRC sees comparatively few Latinos show up in in court to contest evictions, Garcia said. Shenise Morgan, a housing counselor specialist and case manager at TRC who regularly appears in court to provide tenants with information estimated that she sees about five Latinos a month.
Garcia said he assumes that Latinos just move out of their apartments if landlords post a notice of eviction. Tenants may not even realize there's an option to "cure" the eviction by paying overdue rent, for example. They see an official-looking notice with the word "eviction" and start packing. That also happens among whites and African-Americans, Garcia said, but the language barrier could add to the confusion.
According to the TRC, eviction notices are often posted for minimal lease violations or even no violations at all. Garcia has seen eviction notices because a tenant piled snow too close to a trailer home.
Other times, Garcia said, landlords and property managers simply threaten to kick a tenant out instead of pursuing eviction.
"I have had many people come in and talk to me basically just like bawling their eyes out because of those threats, like 'I cannot deal with this anymore,'" Garcia said.
Eviction notices and verbal threats may be used to keep tenants afraid and under the landlord's control, Garcia said, so they don't complain about mold growing in their basement or call the building inspector.
Wanda Smith ran for Fitchburg City Council last spring. Knocking on doors during her campaign, she was appalled by the conditions of some of the apartment complexes.
"I didn't even know they were that bad," she said. "This is Fitchburg and this looks like the slums of New York somewhere."
She said she asked residents what they were doing about the problems.
"You knock on their door and they're scared, and you try to talk to them about, 'Hey why aren't you making the landlord fix this stuff?' and they're scared to death like they're going to be deported," she said.
Justice Castañeda, executive director of Commonwealth Development, said he's heard similar stories from social workers. Commonwealth works hard to keep its tenants in their apartments, even when they're behind on rent or in crisis.
"Where you've got folks who don't have political leverage, political agency, they're taken advantage of," Castañeda said.
Francy Castiblanco, a community engagement specialist at Centro Hispano's Sun Prairie office, said she estimates 80 percent of her Latino clients don't know anything about landlord-tenant law.
"They don't speak the language, they don't know the law, they don't have education in this country," she said. "They know they don't have power to hire a lawyer or really speak the language well to do a formal complaint to the city or the county.
"They don't want to be in trouble. They don't want to be seen."
---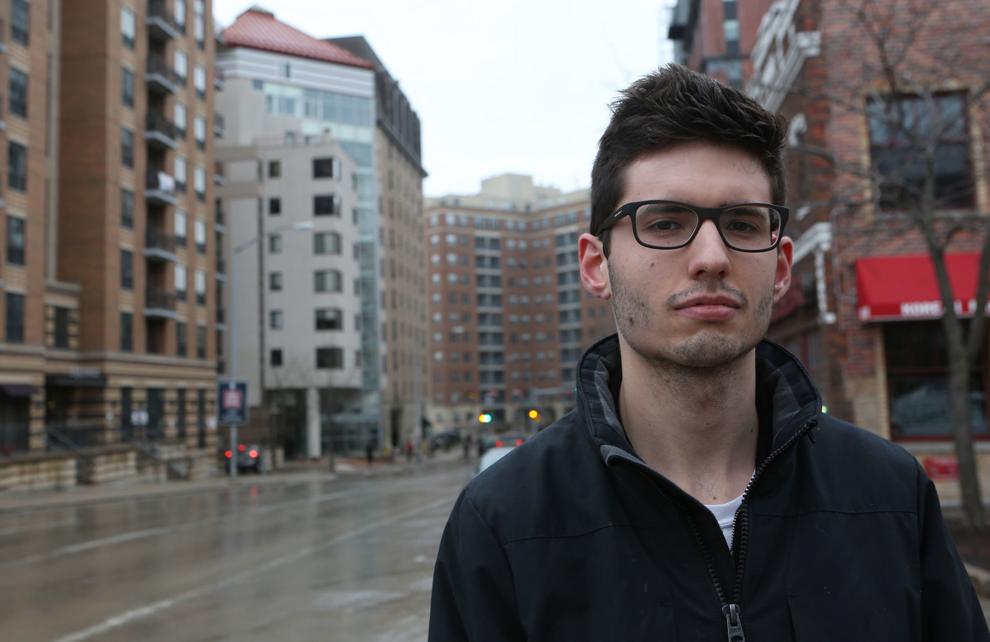 Fighting back successfully
Jason Junod was a freshman, just a few weeks into his first semester at UW-Madison, when the emails started coming.
Almost daily, he received messages from property management companies urging students to sign leases — fast.
"The wording of it makes it seem like, oh my gosh, if you don't hop on this now you're not going to have (housing)," he said. "There's a lot of this pressure, 'Well, if you don't sign now you're going to get screwed over.'
"And then we did sign, and we got screwed over."
Junod and a friend signed a lease in October of their freshman year. By February, they realized the rent was too high for too little space. There were plenty of other, cheaper options.
They wanted to break the lease, which started in August, six months away. The property manager told them they'd have to find someone to take over the lease. Then the property manager dropped the rent on all the remaining units by $200 a month and advised Junod and his friend to drop their asking price to stay competitive. They would have to pick up the difference.
Junod was pretty sure this wasn't their responsibility and the Tenant Resource Center backed him up on it. The roommates threatened to pursue legal action.
The property manager replied that the company was able to lease the apartment for full asking price. No legal action was required and they would get their security deposit back.
---
The problems students have with landlords or property managers are usually much less intense than what undocumented immigrants experience, Garcia said.
Romens of the TRC said he's heard from students who, after the heat went out in their apartment, bundled up in sleeping bags for a week.
"We get that a lot, where it's like, 'Why didn't you just tell the landlord you didn't have any heat?'" Romens said.
The reason is usually ignorance. Renting for the first time, students can sometimes be unaware of exactly what landlords are responsible for and what their leases mean. That's why students have easy access to the TRC's UW-Madison campus office in the Student Activity Center.
"At 18, 19, 20, they're signing up for these fully binding contracts … they have no clue," said Keith Sayles, a part-time program assistant at TRC. "It's just not something you get a manual on or a handbook on when you start renting."
Students — and all Madison renters — used to get more information from landlords when they signed leases, said Mitch, the Neighborhood Law Clinic director. A Madison ordinance required that landlords provide copies of code violations to their tenants. But after Act 76 passed in 2013, landlords don't have to tell tenants about a code violation unless the landlord determines that it "presents a significant threat to the prospective tenant's health or safety." And even then, Mitch said, they don't have to write it down. They can paraphrase the problem.
"We put warning labels on everything, but you can't put a warning label on a lease anymore," Mitch said.
That had significant consequences for a student who moved into a downtown apartment which, unbeknownst to him, had dozens of code violations like holes in the siding, unsafe electrical wiring and unsafe stairs. The landlord decided the violations weren't a "significant threat" and didn't tell the student about them.
But at least one violation was obvious: the apartment had dozens of mice, which gave the student and his roommate severe asthmatic reactions. Mitch is representing the student and the case is still pending in Dane County Circuit Court.
In his 2016 report on evictions in Dane County, Sims found a low rate of evictions in student-oriented neighborhoods. The report hypothesized that property managers could be more tolerant of, or even expect, lease violations and nuisances from students in certain neighborhoods.
Morgan, the TRC counselor, said she thinks some landlords take advantage of naive tenants.
"I believe that a lot of apartment complexes knowingly prey on young people because they know that 'Ooh, that's an easy security deposit I can take,'" Morgan said.
Students often notice problems in a lease too late to do anything about it, Morgan said.
"We have to tell them, 'You signed this' or 'You could be held responsible for that,'" Morgan said. "And the devastation in their eyes, like, 'Oh my gosh, are you kidding me? But my mom and dad cosigned for me, what am I going to do?'"
While certain groups are more likely to walk through the doors at the TRC, no one is exempt, Morgan said.
"It doesn't matter really who you are, if you don't know your rights, you become part of that vulnerable population," Morgan said. "I've seen people that have a lot of monetary wealth, that lost everything because they didn't know their rights."
Castañeda strongly believes that "having access to healthy, stable housing benefits everybody." If they weren't a mission-driven organization, Castañeda said, they probably could have evicted 90 percent of their tenants.
But Commonwealth gets to know tenants' stories and the "realities of the world they're living in," Castañeda said.
"We're actually looking at the individual and trying to figure out ways to keep them in housing, versus trying to think of new ways we can kick them out." 
Learn more about changes to tenant-landlord law in Wisconsin.
Learn more about the eviction process in Dane County.