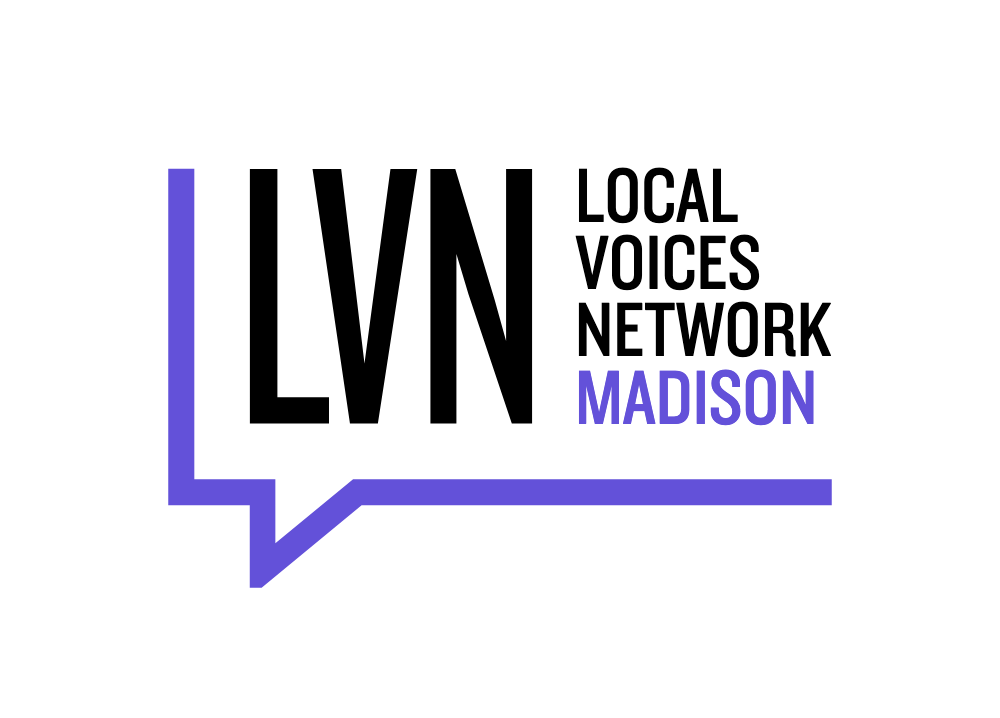 Throughout the past few weeks, Madison area residents have gathered in small groups of conversation to listen to and learn about each other's lives through a project called the Local Voices Network.
The initiative is a partnership between the Cambridge, Massachusetts' MIT Media Lab and Cortico, a nonprofit organization that works to foster constructive public conversation in the community and media. In Madison, University of Wisconsin-Madison political science professor Kathy Cramer, author of "The Politics of Resentment," is a partner in the effort.
The conversations are led by volunteer facilitators and are recorded on a "digital hearth," then transcribed and posted on the LVN.org website. During the conversations, facilitators also play excerpts from other groups to expose participants to new ideas. The idea is to create a unique listening channel that lifts up the voices of community members to local policymakers and the media.  
The following are conversation excerpts focused on housing, which has become a significant topic in the Madison mayor's race.
Teresa, recorded in Isthmus area
"I see Madison going in a certain direction really quickly right now that I feel rather powerless to stop. And I'm thinking about all the development going on. The high rises popping up all over our neighborhood. I don't see accessibility and affordability of housing improving with that going on."
Linda, recorded in Greenbush
"I think about what we paid for our house, and what I could sell it for tomorrow and it makes me sort of sick, right? … For people with two teacher-type incomes, the housing market is just ridiculous for Madison, per se. If you want to get out of Madison, it's bigger, but if you really want to stay in Madison, it's crazy."
Megan, recorded in Westmorland
"Yeah, boy, like two bedrooms, you have to be minted to get a two-bedroom apartment anywhere around town, like in the downtown area … We have a baby, and we're like playing Tetris all the time with our crib."
Creal, recorded in Greenbush
"We're creating a lot of high rise, high income-level condominiums and apartment buildings. And that's not making it easy for as housing prices are going up and being pushed aside is affordable housing."
Brian, recorded in Cottage Grove
"Current time, I do live in affordable housing. Quote affordable housing, but it's still 60 percent of my income to pay rent each month."
Natalie, recorded in Dudgeon-Monroe
"I actually live in a low-income housing unit, so it's income restricted. The income restriction for a one bedroom, one person is $34,000 dollars, but my rent is still $915 a month ... I think Madison housing is definitely an issue, I mean not just the high rises, in general, it's not affordable. It's crazy the costs of housing and you can't even, I mean I'm looking to buy a house right now and that's impossible in Madison."
Female voice (unidentified), recorded downtown 
"A two bedroom apartment should not be $1,400. Neither should a studio where my bed is in my kitchen."
Kerry, recorded in Dudgeon-Monroe
"I live on the west side of Madison, and we have recently welcomed the Tree Lane Housing development to our neighborhood and the reactions to my neighbors to this, is very surprising and disheartening … What I'm finding is that there is a great division and there is a strong sense of us and them, and it troubles me. I don't really know how that can (be) fixed or worked upon or co-creatively addressed, but I am concerned that it's not getting better, it's actually getting worse."
Maria, recorded in Monona
"My husband and I own a large house in downtown Madison, like three blocks from the Capitol. And we're landlords, we rent out upstairs and we live downstairs and so we're on this very different side of this housing market of like, how do we be good, just landlords and provide good housing for people? And at the same time, we bought an extraordinarily expensive house because it's downtown and we have to cover our mortgage and then really high property taxes.
We're not looking to turn a profit on this, we're just looking to, like, cover our costs in an old broken down house. How do you do that and not feel kind of part of perpetuating this problem of expensive downtown housing?"
Darcy, recorded in Isthmus area
"I would hope that the city takes advantage of their power to compel developers to make their mixed-use developments have a certain percentage of them as affordable housing."
Conversations in the Local Voices Network are happening across Madison. If you would like to participate in a conversation or learn how to host a conversation, please visit lvn.org/madison.
Share your opinion on this topic by sending a letter to the editor to tctvoice@madison.com. Include your full name, hometown and phone number. Your name and town will be published. The phone number is for verification purposes only. Please keep your letter to 250 words or less.
Get Election 2020 & Politics updates in your inbox!
Keep up on the latest in national and local politics as Election 2020 comes into focus.