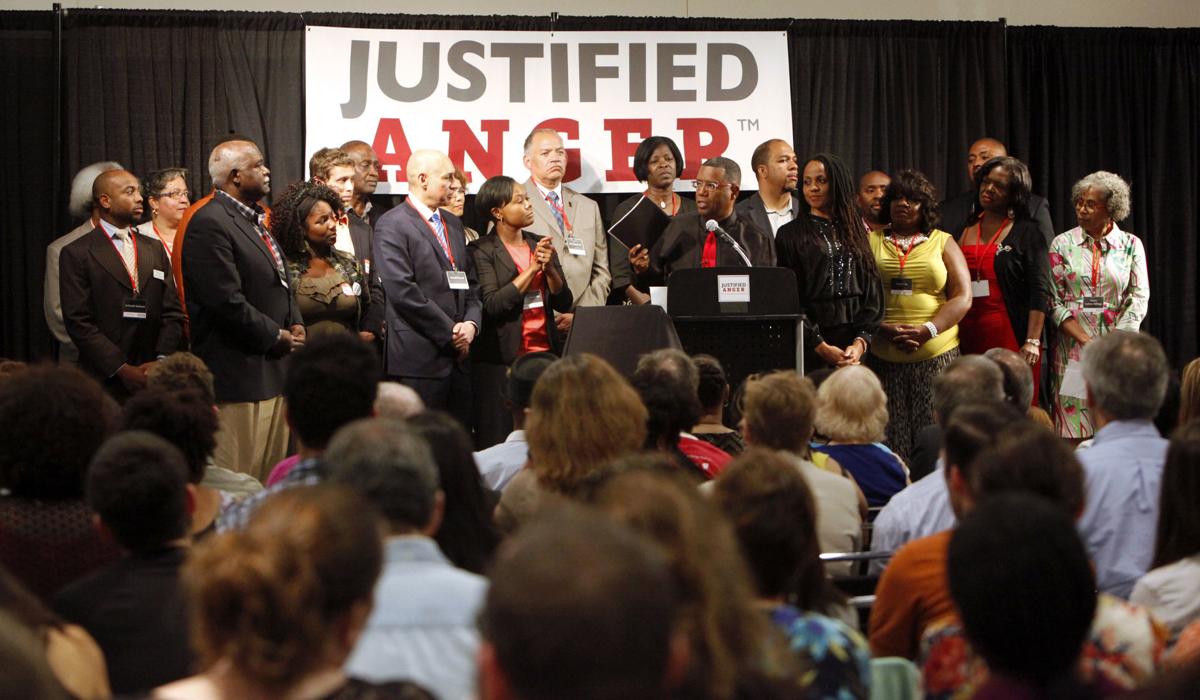 Racial inequities and disparities persist in Madison.
Over five years ago, in October 2013, the Race to Equity report showed alarming disparities between Dane County African-Americans and whites in dozens of indicators like employment and education.  
The research conducted by the Wisconsin Council on Children and Families, now called Kids Forward, outlined statistics that had already been felt in the community and the effects of which still plague Dane County.
Following the 2013 report, Rev. Alex Gee's essay in the Cap Times offering his perspective on being a black man in Madison gained momentum as the Justified Anger movement. Gee followed up in December 2018 with his thoughts on the movement's progress and what else needs to be done.
Today, issues of racial equity are very much in focus in the mayor's race between incumbent Mayor Paul Soglin and challenger Satya Rhodes-Conway. Concerns about racial disparities and the diversity of Madison — or lack thereof — are also consistent through community members' conversations through an initiative called the Local Voices Network.
The initiative is a partnership between the Massachusetts Institute of Technology's Media Lab and Cortico, a nonprofit organization that works to foster constructive public conversation in the community and media. In Madison, University of Wisconsin-Madison political science professor Kathy Cramer, author of "The Politics of Resentment," is a partner in the effort.
The conversations are led by volunteer facilitators, recorded on a "digital hearth," then transcribed and posted on the LVN.org website.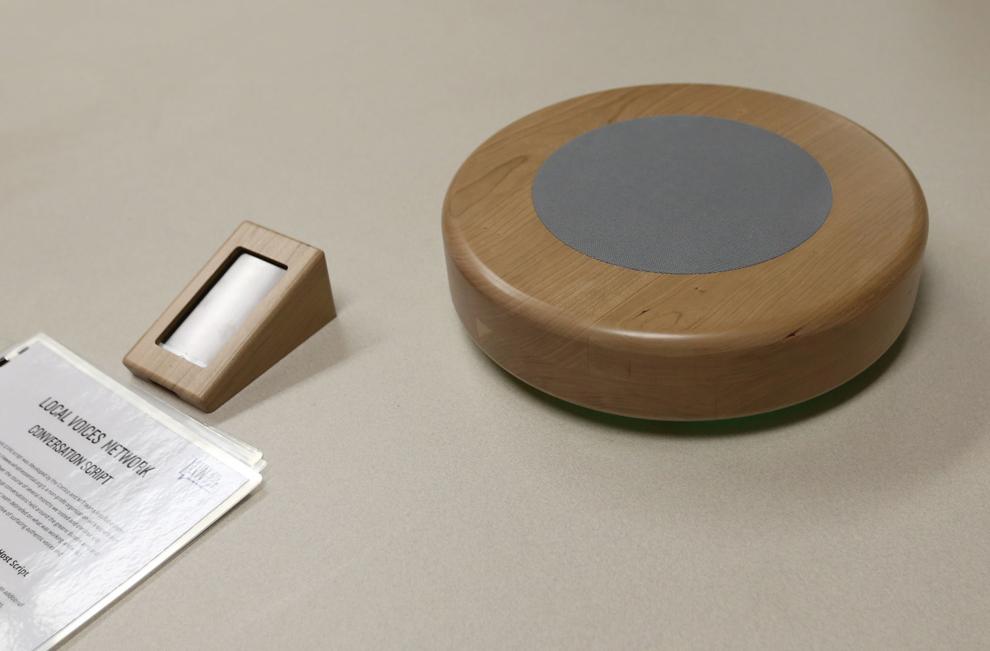 Riley, recorded in Madison in a conversation with Kathy Cramer
I think like there're so many things in this university that are actively hostile towards students of color. Like there's that phrase, like death by a 1,000 paper cuts, and like they often talked about with microaggression ... but like it extends far beyond microaggressions. It's like environmental, it's just ... everything feels like hostile space except for a few safe spaces. Yeah, so it just like makes it really hard to be a student here when you feel like you have to protect yourself at all times.
---
Peggy, recorded in Monona in a conversation with Jodee Helland
Well, I mean Madison's dirty little secret is the poverty. The extreme poverty, and the poorest of the poor. As a social worker, I'm going in and out of these people's houses every day, and I see it. And I see the kids whose parents are on disability, and they don't have any food in the house, and nobody's making them go to school. And I would say, a high percentage of those are minority kids. And it just is a cycle, and it is just very hard to break.
---
Elsa, recorded in Fitchburg recorded in a conversation with Phil Haslanger
There's also part of life in the Madison area that, for some people, we talk about when we feel like it, or when we're feeling passionate or political, and for others, it's just everyday life, which is racial disparities that are the worst in the country for incarceration, education, graduation rates, and things like that.
---
Nasitta, recorded in Madison in a conversation with Kathy Cramer
I think about retention, and I think about my friends who came (to UW-Madison) with me who felt like they couldn't survive in this space, just thought they weren't supported. It can be really isolating at times when you walk into a classroom and you're the only black person and they're talking about whatever concept and people don't sit next to you. It's just really isolating and lonely at times. It's hard to reach out and find community 'cause most of the day, you're by yourself.
---
Mary, recorded in Greenbush in a conversation with Sue Robbins
One of my interests for decades has been maternal/child health. And the disparities that are in our healthcare, the prejudice that I witness when I would go with families to any of the clinics, to any of the hospitals, would just break my heart. And not to be able to stand up as a white nurse and say to somebody who was making horrible assumptions about a child and a mother. When I got a job in Madison and started working, I was just like shocked by how people treated people of color, especially African-Americans.
---
Heather, recorded on the near east side in a conversation with Kathy Cramer
I think it takes having kids in the public school system to, one, bring (inequity) to light and then quickly challenge every sort of liberal … sensibility you have. We're so balkanized here. Like, it's really crazy. All of these things that we talk about — the livability of the community — it's mostly white people talking about it from livability to participation to how the system works for us.
I think that's one of the weirdest things about this town and it makes me incredibly uncomfortable and it makes me uncomfortable to raise kids here … Coming from a city that had a lot of immigrants. It's so blonde and white, it's really noticeable.
---
Monica, recorded in Sun Prairie in a conversation with Nancy Bauch
Living in Madison, it was a long time before I saw anybody get killed. In my face in Madison. In Chicago, that was happening pretty regularly. The first time I experienced a dead body, I was six years old. It was like something that, it kind of got familiar to me, unfortunately.
Then coming to Madison it wasn't like that. But coming to Madison was the first time we were living around white people and going to school with white people. The culture shock in it was good in a way because we were able to make lots of friends, but bad in a way because it was the first time that I ever experienced racism. It's the first time that I have ever been called (the n-word).
---
Safi, recorded in the Capitol neighborhood in a conversation with Alex Lindenmeyer
When I got admitted to (UW-Madison), little did I know the consequences that comes with being admitted to this school as a person of color. I just don't feel like I belong anywhere on this campus. It's a big campus, so to not feel like you belong anywhere is sad. Even though there's people that try to make spaces for us and stuff like that, I feel like it's not enough.
---
Bonnie, recorded in Greenbush in a conversation with Sue Robbins
I was in Woodman's and I was in an aisle. There was one other man. Over the loud speaker system the woman announced something and she had a Hispanic accent, and this man right next to me screamed out,"Why can't you speak English?" Then I didn't know what to do. Do I say something to him? Do I walk away? I didn't say anything to him, but it just brought back to me that there's parts of Madison that think differently than I do, and also it was very disturbing because I didn't say anything to him, and didn't know what to say to him. But he just screamed it. That was disturbing.
---
Natalie, recorded in Dudgeon-Monroe in a conversation with Jim Lorman
I worked in public schools in Madison for six years and I just, that story kind of brings to my mind what is happened recently with teachers using the n-word. It happened at East. It happened at a middle school in Madison. It happened at West and from talking to some people who work at some of those schools, one of my friends is a social worker and she was telling me that some teachers don't understand. They haven't even acknowledged that it's a bad thing to use the n word. If these are our teachers in public schools in Madison, then that is ridiculous.
---
Marquita, recorded in a conversation with Everett Mitchell
I just had to deal with something this week where I have a daughter in high school, and there was a young man, a Caucasian young man, who was talking about her ethnic background. He called her a lot of vulgar names, and then too he made some racial slurs to her. I had to call up to East High school because my daughter, she's usually my ... This one particular child, she's my 4.0, 3.8 kid. So, when I see her grades plummet to 2.8, 2.2, that's concerning to me as a parent because I feel like these children that are bullying, and when they are not saying anything, it continues to grow, and grow, and grow.
---
Lynn, recorded in Monona in a conversation with Jodee Helland
I know it's not only local to this community, but ... the fact that Wisconsin is the worst in the nation in racial and socioeconomic disparity is just embarrassing, sorrowful, really just deeply, deeply upsetting.
Partially, because I think that, myself included, for a long time, when I moved here, I kinda fluttered about, believing that this was a progressive city. I was only really doing that because the color of my skin, and the fact that I don't have food shortages in my family, just allowed me to believe that, right?
Conversations in the Local Voices Network are happening across Madison. If you would like to participate in a conversation or learn how to host a conversation, please visit lvn.org/madison.
Share your opinion on this topic by sending a letter to the editor to tctvoice@madison.com. Include your full name, hometown and phone number. Your name and town will be published. The phone number is for verification purposes only. Please keep your letter to 250 words or less.