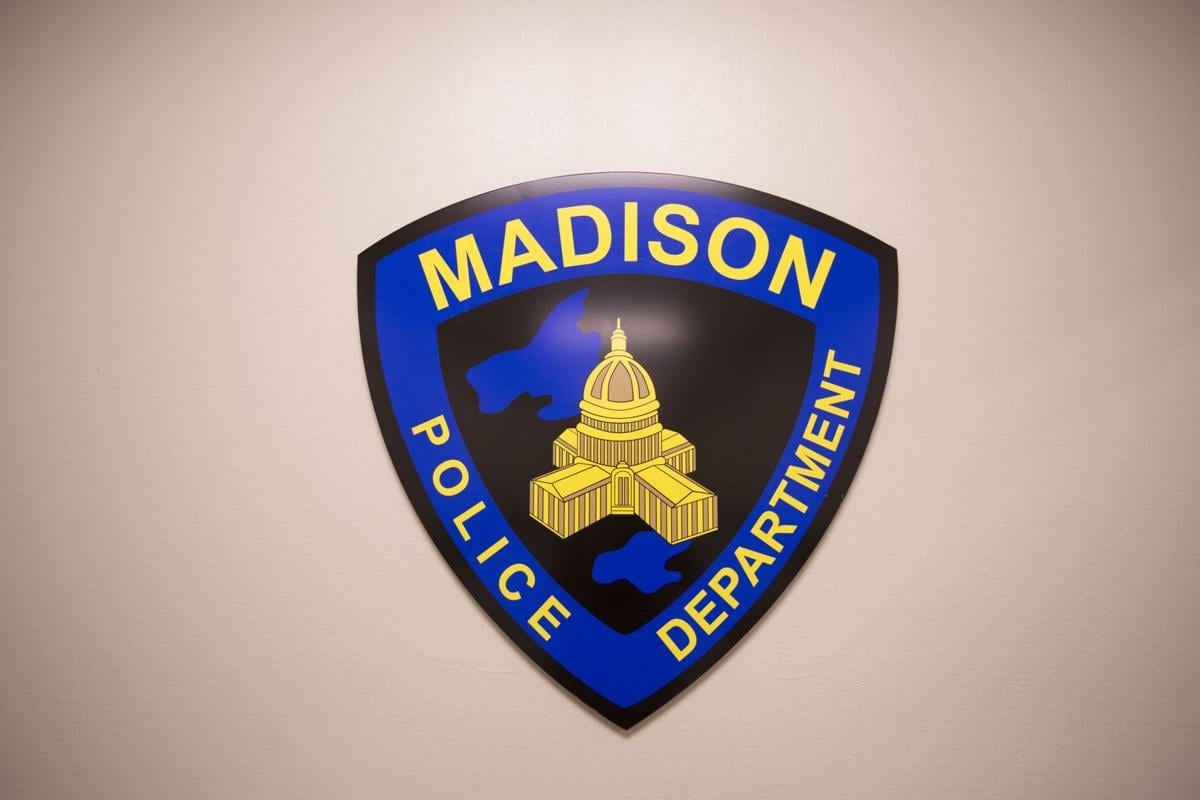 As of June, less than half of Madison Police Department officers claimed a Madison zip code as their residence. 
Though Mayor Satya Rhodes-Conway said she would like to revisit the issue of residency for police officers, acting Chief Vic Wahl said a home address does not affect job performance. 
"The people we hire are professional, and they're dedicated to their field and to the department, to the community," Wahl said. "They're not going to be any more motivated, in my opinion, just because they happen to live in a certain zip code." 
Of the 511 commissioned Madison Police Department officers, 189 of them lived in the city, according to data shared by the MPD on June 19. And 117 of the 180 civilian staff members were Madison residents.  
According to a recent WisContext report, this isn't unusual. Among the cities of Beloit, Green Bay, Kenosha, Milwaukee, Racine, Waukesha and Wausau, none of their police departments employed a force in which half of the officers lived within their jurisdiction. 
Madison is barred by state statute from requiring city employees, including police officers, to live within city limits. Even without that preemption, Wahl said mandating where officers live would be an obstacle to recruiting and hiring the best people for the job. 
"The most important thing for me as a chief and as a police department is to try to recruit and hire good quality people with the right backgrounds and the right motivation and a real desire to serve the community for the right reasons," Wahl said.  
State law, local rules 
A 2013 law signed by former Gov. Scott Walker, a Republican, largely preempts local governments from setting employment rules, including residency requirements. The law allows cities to enforce requirements that police, firefighters and emergency workers live within 15 miles of city limits, though Madison does not enforce it. 
When the city of Milwaukee kept its residency requirement in place despite the ban, the state Supreme Court sided with police and fire unions to overturn the ordinance, reinforcing that the city cannot enforce where its employees live. 
Madison City Attorney Michael Haas said the city does seek to include a provision in contracts with department heads stating that the individual will establish residency after an initial period of time. However, it is subject to negotiations. 
Rhodes-Conway said in an emailed statement that police officers have not been required to maintain Madison residency for a couple of decades. The mayor said the last option to consider is to negotiate residency within collective bargaining agreements. 
"The current bargaining agreements for both our Police Officers and Fire Fighters end in December of 2021, and I hope the unions will work with me to revisit these issues and reverse the trend that has been established over the last few decades," Rhodes-Conway said.   
Kelly Powers, president of the Madison Professional Police Officers Association, said to institute residency requirements after years of not being an issue would be "more like a bargaining tactic" and not something that brings service to the community.   
"People are going to be invested in their work because of the work that they choose to do, particularly now," Powers said. "Like anything else, no one's being forced to do the job. They're doing it for good sound reasons." 
Recent studies 
Further, there's a lack of research showing that residency requirements improve the relationship between a police department and the community, though some studies point to improving the diversity within a department. 
Michael Gennaco, a principal of the OIR Group, wrote in an email that, in general, some officers may suggest they do not want to live in the same city that they work to avoid running into the same people they have arrested while on duty. 
He said the concept of residency requirements carries some appeal: "Officers who live in the city they police might have more ownership in keeping their own city safe." But he noted the lack of research showing that the "residency requirement is efficacious."  
Powers said officers are immersed in the city, whether they have a Madison address or not. Further, the city's tight housing market makes buying a home in Madison challenging, especially for younger members of the department. 
"We shop, we work, we live, we go to our personal appointments and what have you, in the city," Powers said. "I think it's sort of a low hanging fruit when it comes to arguments about whether cops are trying to avoid dealing with the people that they police." 
For Madison police officer Nick Cleary, living in the city that he works in has helped him feel more connected to the job. However, he does not believe it's required to do the job of a police officer well.   
Cleary previously worked for a different department that served a city he did not live in, and he said he did not have the same sense of identity that he has now as an MPD officer. 
"I am much more consciously aware of the image I'm portraying and much more proud of the uniform I wear and the squad car I drive because now the people I'm talking to are one of me. They have just as much vested interest in the city as I do," Cleary said.
Share your opinion on this topic by sending a letter to the editor to tctvoice@madison.com. Include your full name, hometown and phone number. Your name and town will be published. The phone number is for verification purposes only. Please keep your letter to 250 words or less.
Get Government & Politics updates in your inbox!
Stay up-to-date on the latest in local and national government and political topics with our newsletter.