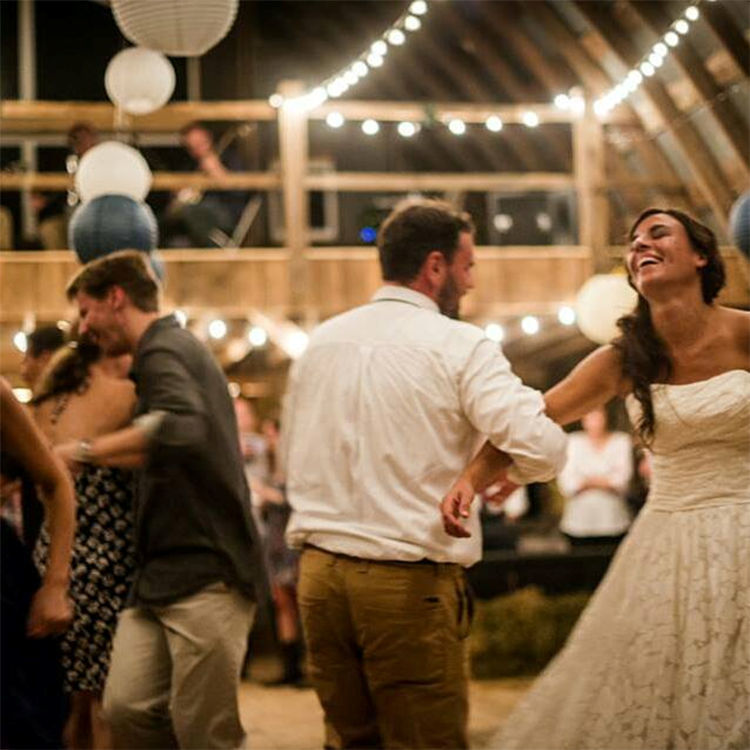 Wisconsin wedding barns may be licensed under the state's alcohol laws if a legislative committee proposal moves forward.
The proposal would create a distinct license class for wedding barns businesses, and specify what types of public or private gatherings involving alcohol consumption would be subject to licensing.
The barns have become popular throughout Wisconsin and are a growing part of the state's agri-tourism industry, boosting some farmers at a time when dairy prices are low.
The venues fall into an ambiguous realm of state law. Wedding barns are generally under the jurisdiction of municipalities, but because they are businesses at which people consume alcohol, some say they need to be regulated under the state's alcohol laws. The wedding barn industry has largely opposed proposals to regulate it at the state level.
The idea to create a new class of licenses for wedding barns was one of several discussed at a meeting of the state's Legislative Council Study Committee on Alcohol Beverages Enforcement on Wednesday. The proposal will be developed as a piece of draft legislation for the committee to consider and would have several more legislative hurdles to clear before becoming law.
"It adds something to address the current or evolving business practices," said Roger Johnson, a committee member and former Department of Revenue official, who oversaw alcohol law enforcement statewide for several decades. Johnson pitched the idea.
"This would be a license that allows consumption so the municipality knows, 'In our community, this is where it (the alcohol consumption) is going to be going on," he said.
How and whether to regulate the barns has become a flashpoint in the debate between business interests — alcohol producers, wholesalers and retailers — over whether the state's laws need to be modernized or better enforced.
"We don't have any consistency or clarity in state law and we don't have anyone who is paying attention to that," said Mike Wittenwyler, a committee member and attorney who represents the Wine and Spirits Institute, a wholesale organization which supports more concentrated enforcement of the three-tier system.
Wittenwyler and other alcohol wholesale and retailer advocates have called for increased monitoring and enforcement of the state's alcohol laws from the state Department of Revenue, which has 10 agents to track and enforce licenses for tens of thousands of businesses statewide.
All sides agree the state's alcohol laws as written are convoluted, often ambiguous and riddled with exceptions, making them hard to enforce and interpret.
"Twenty pages of law, 200 pages of exceptions, no wonder why everybody is confused by it," Johnson said.
The committee threw out an earlier proposal that would have put parameters around consuming alcohol at a series of events. Chairman Rep. Rob Swearingen, R-Rhinelander, said the earlier proposal was not aimed at eliminating tailgating or private dinner parties, but some conservative groups said it would be construed that way and opposed it.
The conservative Wisconsin Institute for Law and Liberty and Americans for Prosperity in Wisconsin have criticized efforts to regulate wedding barns, calling them protectionist and arguing that it would drive new kinds of businesses out of the market.
John Macy, a committee member and attorney who works with municipalities said that if wedding barns were subject to municipal liquor laws, which provide for a limited number of businesses to hold licenses, it would likely drive the barns out of business.
"We have to somehow define what a business entity is," he said.