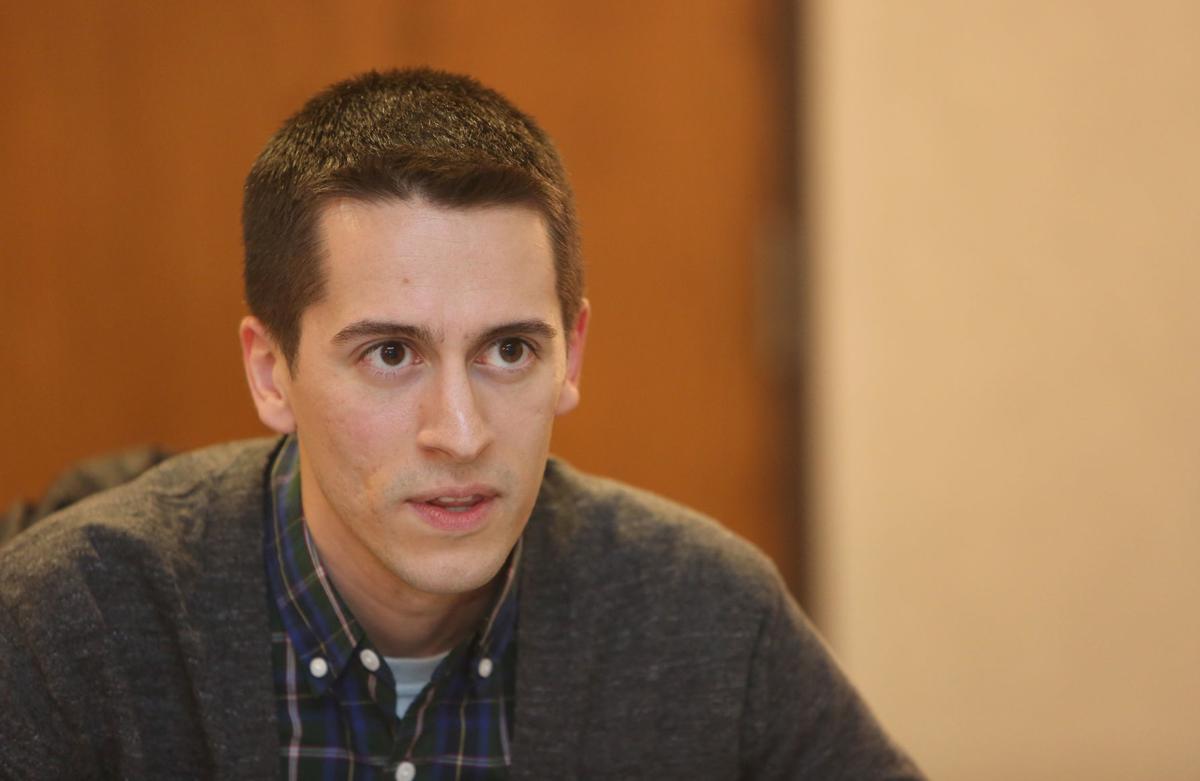 With President Donald Trump's comments about Mexican immigrants, increased fear of immigration enforcement and the uncertain status of the DACA program, undocumented people are keeping low profiles.
But at Centro Hispano on Sunday, Cesar Vargas, an immigrant rights activist who was brought to the country illegally as a child, told members of Madison's Latino community not to hide from, but capitalize on their past.
"I tell many Dreamers, 'Your story is nothing to be ashamed of, your story is powerful,'" he said. "Papers or no papers, citizenship or not, we all have a voice … and we need to use that voice to create change that we can all be proud of."
"We've been so down for so long, for the whole year, just kind of fighting against all the threats. Now we want to say, 'No, we're in charge and we're going to still move forward and not be afraid to speak up and advocate for the changes that our communities need,'" said Karen Menendez Coller, executive director of Centro Hispano. "Our kids need to keep dreaming, their parents need to keep striving, because anything is still possible if you share your story, it really is."
About 50 people gathered to hear from Vargas and Gonzalez for the event titled "A Call to Action: Reflections on our history and our future as immigrants." Vargas worked on Bernie Sanders' 2016 presidential campaign and is the co-founder of the Dream Action Coalition, an immigrant advocacy organization working for policy change. Gonzalez is the author of the book "Mexicans in Wisconsin." 
Vargas and Gonzalez described the racism that generations of Latino immigrants have overcome.
Gonzalez shared a 1930 YWCA report from Milwaukee that read, "Do you know how intimate an American problem the Mexican has become?" and cited "competent and impartial observers" that found individuals of Mexican descent to be physically and mentally inferior to whites.
Although denied dignity, immigrant families of Mexican descent in Wisconsin were consistently valued for their labor, Gonzalez said. During World War II, Mexican workers held up the cherry industry and other agricultural products. If it could "be picked, Mexican hands were picking it," he said.
Today, their place in the dairy industry has helped defeat what opponents called anti-immigrant bills in 2016, he said. Sources of economic power recognized "we need these people to be here, or our state will collapse," Gonzalez said.
Throughout the 1960s and 1970s, Wisconsin Latino communities collectively pushed for more rights. UW-Milwaukee students staged a sit-in at the chancellor's office calling for more spots for people of color and UW-Madison students picketed on Bascom Hill, eventually winning a Chicano Studies program.
And among the history of these mass protests are individuals like Vargas struggling for personal acceptance.
Vargas told the crowd about his last day in Mexico at five years old, when his mother stopped at the church to whisper a prayer before the family's journey. He remembered the plastic bag full of birth certificates, medical records and cash she carried as their only supplies for a new life.
They ended up in New York, and it wasn't until he was a teen that he started "confronting the reality of what it meant to be undocumented." He went to his guidance counselor to talk about college, discovered he needed a Social Security number and that he didn't have one.
"At 16 years old, I felt like my world collapsed," he said.
Working in a restaurant at the time, Vargas felt like he was sentenced to a life as a busser and dishwasher.
But he eventually did go to college, and later law school, not because he hid his status, but precisely because he shared it with teachers and advisors who then stepped into advocate for him.
Even when he applied for the bar, he wrote "UNDOCUMENTED" in capital letters on his application when asked about his immigration status. When he was denied, the decision went to an appellate panel, which voted to grant his application. That win was followed by a rule opening up 57 other professional fields to undocumented workers in New York.
"For me, if there's anything that we have to continue to do, it's telling our stories. It's very easy to debate the politics of an issue. There's going to be people who disagree with you no matter what," he said. "But when it comes to your stories that's something more powerful."