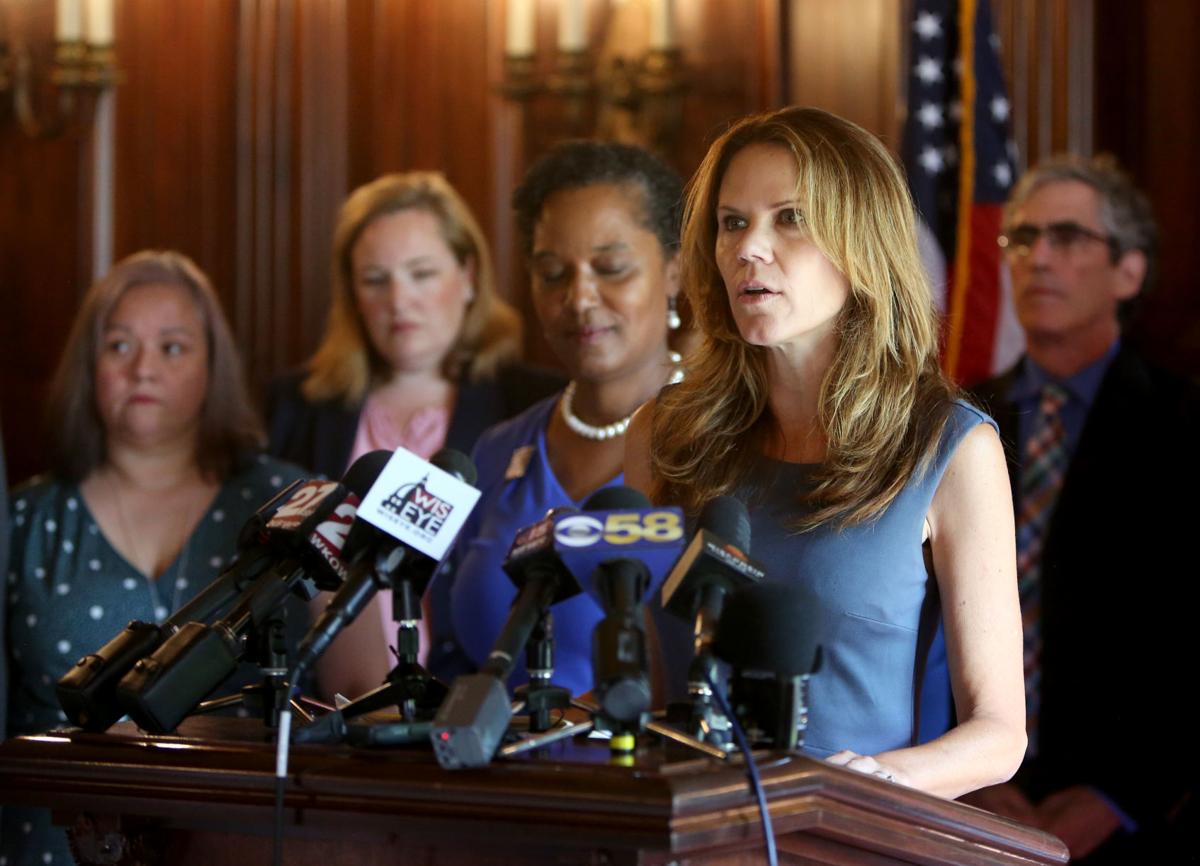 Three Democratic state lawmakers in Wisconsin want to close a loophole in state law that precludes clergy from reporting sexual abuse under some circumstances. They are also calling for changes to the state's statute of limitations for civil cases involving childhood sexual assault.
Rep. Chris Taylor, D-Madison, Sen. Lena Taylor, D-Milwaukee, and Rep. Melissa Sargent, D-Middleton, filed the two bills Wednesday. They announced the proposals with support from sex abuse survivor groups during a press conference at the state Capitol.
"Both have a simple goal: bring justice to survivors of sexual assault," Sen. Lena Taylor said. "We know that people need time to come forward, time to process that trauma of what has happened to them."
The first bill, known as the Child Victims Act, has been filed before and has failed to pass the Legislature at least four times. Other states, including Illinois, have passed their own versions in recent years. The bill would abolish time limits for when childhood sexual assault victims can bring civil suits against alleged perpetrators or institutions. Current law gives victims until they are 35 years old to bring forward cases of childhood sexual assault.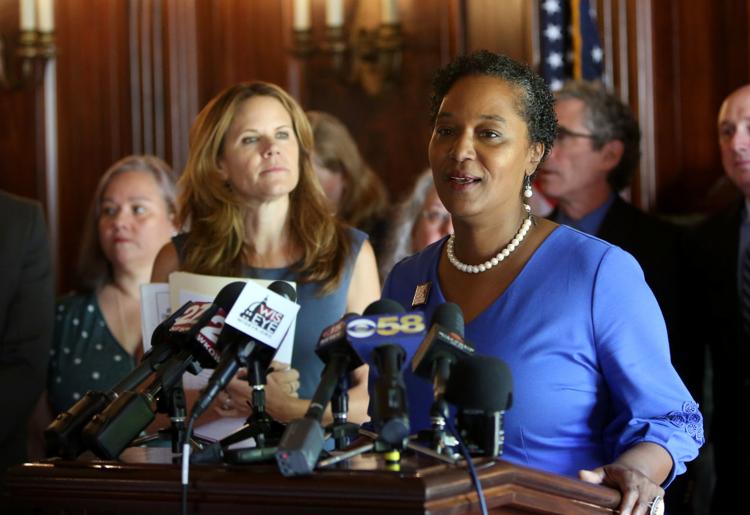 The second bill, known as the Clergy Mandatory Reporter Act, is being filed for the first time. That bill would eliminate a current provision in state law that allows clergy to not report allegations of child sexual abuse if the information is relayed to them in private communications. That provision is enshrined in a 2003 law supported by the Wisconsin Council of Churches, the Wisconsin Catholic Conference and Wisconsin Family Action. Childhood sex abuse survivor groups say the law is a significant loophole, tantamount to no reporting requirement at all.
"It is time that clergy become mandatory reporters of sexual assault. No exceptions, no excuses," Rep. Chris Taylor said, noting that several other states led by both Democrats and Republicans, including Texas, North Carolina, West Virginia, New Hampshire and Oklahoma, have passed similar bills.
But church groups say that the reporting language in current law is strong enough and necessary to protect the pastoral rights of clergy and the privacy of congregants. Any reporting requirement should accommodate distinct pastoral circumstances under which sexual assault could be disclosed, including a hospital, battlefield, emergency situations and "other times when people of faith are called to bear witness to a spiritual survivor," the groups wrote in a joint letter to Rep. Chris Taylor last month.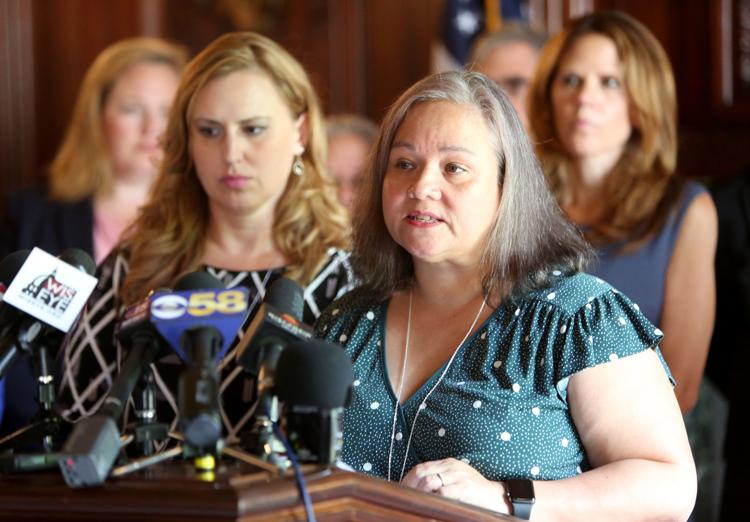 Several survivors of childhood sexual abuse spoke in support of the bills Wednesday, including Debbie McNulty and Rebecca Martin Byrd, both of whom are featured in a Cap Times investigation detailing allegations of sexual abuse at Calvary Gospel Church, a United Pentecostal Church International congregation on the east side of Madison.
Byrd, who says she was raped when she was 14, said it has taken her decades to process what happened to her and be ready to report it. She is now 43, and making her case would be outside the current statute of limitations. Even though she says she reported the abuse at the time, it was dismissed. This is why the law needs to change and all clergy need to be mandatory reporters, she said.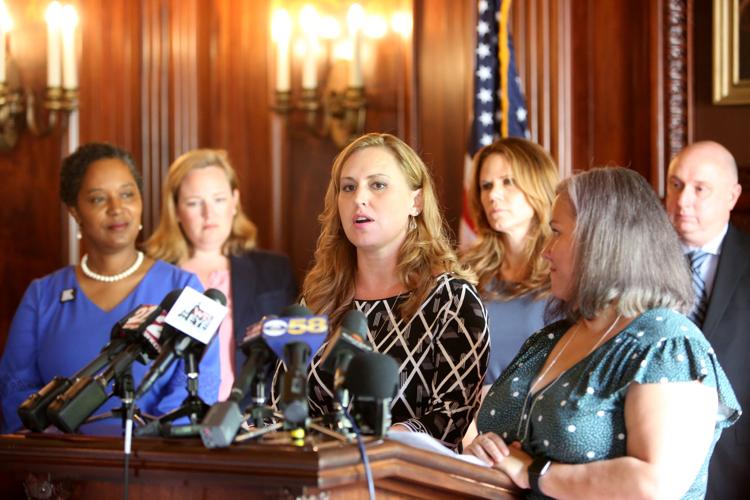 "We cannot expect our children, who are the most vulnerable and weakest part of society, to be able to do what many adults cannot do," she said. "Expanding the mandatory reporting law only serves to add protection to our children. There is no reason not to expand the law."
Other survivor and advocacy groups, including Peter Isely who leads the Survivors Network of those Abused by Priests, SNAP, in Wisconsin, and Ian Henderson, of the Wisconsin Coalition Against Sexual Assault, and the National Association of Social Workers in Wisconsin, also support the bills.
Uniform mandatory reporting for clergy is needed to protect the religious liberty of the child, Isely said of the Clergy Mandatory Reporting Act. It is about children being free to develop and cultivate their own relationship with God and conception of the divine without threat of sexual abuse or harassment.
"They have the absolute right to form their thinking … and feelings about God," Isely said. "It upholds the religious liberty of every child in our state."
Get Election 2020 & Politics updates in your inbox!
Keep up on the latest in national and local politics as Election 2020 comes into focus.