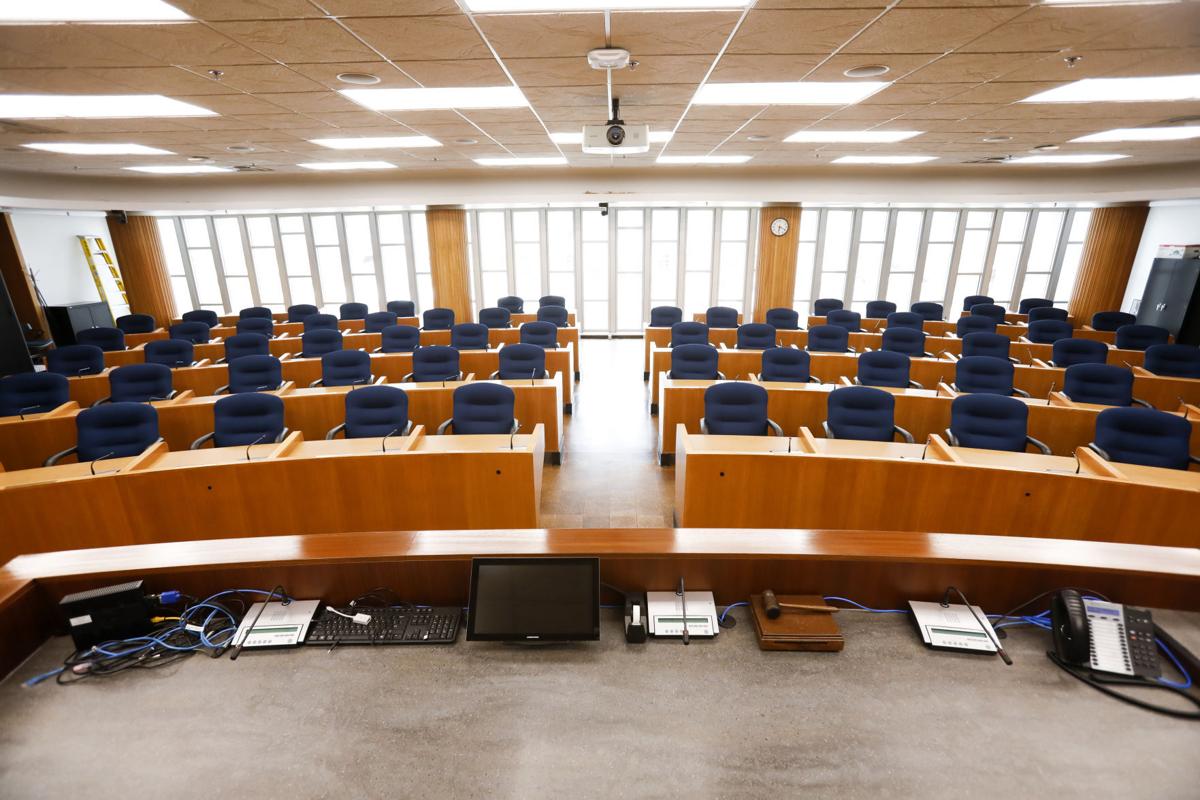 Following Tuesday's election, Alds. Paul Skidmore and Rebecca Kemble won't be returning to Madison's City Council, while eight newcomers will take office. 
Nine incumbents faced challengers, though in District 13, incumbent Tag Evers' challenger David Hoffert dropped out of the race. In the remaining races, two incumbents lost to challengers while six maintained their seats.  
Those returning to the City Council after winning contested elections include Alds. Patrick Heck, District 2; Lindsay Lemmer, District 3; Syed Abbas, District 12; Sheri Carter, District 14; Keith Furman, District 19; and Christian Albouras, District 20.   
In District 9, Skidmore, who has served on the City Council since 2001, gained 44% of the vote to Nikki Conklin's 56%. 
Conklin, who is involved with the Lussier Community Center and the Neighborhood Organizing Institute, said she was honored, excited and overwhelmed after learning she will be the next District 9 alder.  
"People wanted change and they voted for change and as the new elected alder I'm going to continue to fight for quality affordable housing, equity and justice and safety for all," Conklin said.  
Skidmore is a staunch supporter of the Madison Police Department and he reiterated that support Tuesday night, arguing there will be a void of public safety advocacy on the new council.   
"I must say that I'm disappointed I did not win," Skidmore said. "But then I will say that I have had 20 years of great service to my constituents, and I'm very pleased with what I've done, what I've accomplished and I'll stand on my record."   
Kemble, who was first elected in 2015, and Myadze were not immediately available for comment.  
Carter, who is also the council president, defended her seat against activist Brandi Grayson.  
"I will continue to represent (my constituents) in the manner that they deserve and expect," Carter said. "South Madison is a place that's in my heart, and it's a place that I believe in that better days are ahead."  
Some change was guaranteed heading into Tuesday's election. Regina Vidaver, Brian Benford and Gary Halverson ran uncontested for Districts 5, 6 and 17, respectively, replacing incumbent alders Shiva Bidar, Marsha Rummel and Samba Baldeh who chose not to seek re-election.  
Incumbents Max Prestigiacomo, Zachary Henak and Michael Tierney also chose not to seek re-election in Districts 8, 10 and 16. In those races, Juliana Bennett, Yannette Figueroa Cole and Jael Currie will replace them. They won over their challengers Ayomi Obuseh, Mara Eisch and Matt Tramel.  
In District 7, Nasra Wehelie was elected to a full term. She was appointed last year to replace former alder Donna Moreland who resigned in September 2020 and was later named deputy secretary for the state Department of Safety and Professional Services.   
Share your opinion on this topic by sending a letter to the editor to tctvoice@madison.com. Include your full name, hometown and phone number. Your name and town will be published. The phone number is for verification purposes only. Please keep your letter to 250 words or less.