Christine LaShore admitted she attended a Black Women's Wellness Day event in Madison nearly five years ago because she wanted to appease her sister. LaShore was also busy getting high that day.
"I was a crack addict," LaShore said. "I just wanted to get her off the phone, so I told her yes."
Along with her addiction, LaShore was diabetic, had high blood pressure, read at a third grade level and her self-esteem was "under the carpet." LaShore attended the annual event, but sat in the back of the room.
"I participated, I listened. We did yoga and I drank some green stuff," LaShore said. "I really didn't know what I was getting myself into."
Today, LaShore is very much at the front of the room as a member of the planning group for the 2017 event, slated for Sept. 16 and hosted by Lisa Peyton-Caire's Foundation for Black Women's Wellness. Crediting the foundation for her progress, LaShore reported she has been clean for over four years and has reduced health risks in her life.
She also went back to school and is now a substance abuse counselor.
"I'm not just a drug addict in the neighborhood that doesn't have an education," LaShore said.
"I never thought that I would be walking in these shoes today until everybody said, 'Yes you can.'"
LaShore's dramatic transformation illustrates the driving force behind Peyton-Caire's event: inspire black women to take charge of their health. The event also illuminates entrenched racial disparities in Dane County that disproportionately harm black women from all walks of life.
African-American women are dying at a higher rate than their white peers and are not expected to live as long. Research shows that factors such as socioeconomic status, early childhood health disparities and educational attainment are cutting their lives short.
"You can't talk about health disparities and black women's health and black family health without talking about economic disparity, education gaps, employment gaps, wealth gaps … overincarceration of African-American men and boys," Peyton-Caire said.
Addressing health issues experienced by black women requires taking stock of all factors that could affect health in one person's life, including racism in the health care industry, said Alia Stevenson, a supervisor with Public Health - Madison & Dane County.
"Race matters in health," Stevenson said. "All these social determinants play a part, and race plays a part."
Local health systems are doing their part to address health care disparities black women deal with, Peyton-Caire said, but other factors — education and income — heavily influence health as well.
In the meantime, Peyton-Caire's event works to provide women with the tools needed to improve their physical and mental health and to serve as advocates to influence change in the healthcare system.
"Our task is to ... empower the women in their own understanding of that issue so they can put into context what is this issue that's impacting us disproportionately, so they understand what it means to black women in general, what it means to them personally," Peyton-Caire said.
Data illustrate disparities
During a recent planning session for this year's Black Women's Wellness Day, Peyton-Caire asked a dozen or so women if they had a grandmother, mother or aunt who died at a relatively young age. Nearly everyone in the room raised her hand.
"Our immediate desire is to keep black women alive," Peyton-Caire said.
At all age groups, black women are dying at a higher rate compared to white women in Dane County, according to data from the state Department of Health Services. Wisconsin black women, on average, are expected to live to 76, compared to 82 for white women and 89 for Hispanic women.
Zooming in on Dane County, the average age at death for black women in 2015 was 60 years old. It is difficult to pull any statistically significant trends from this measure, however, because it includes all causes of death and fluctuates each year.
For example, of the 45 black women who died in Dane County in 2015, the age at death range might swing from a baby to a 90-year-old. In a year when there are more child deaths, the average age would be lower than in a year when more people died from chronic diseases that occur at older ages.
The leading causes of death for black women are cancer, heart disease, stroke and diabetes, according to DHS data from 2011-2015. Black women outnumber white women dying from these causes and die at younger ages from the same causes.
UW Health's 2016 Health Needs Assessment reports racial disparities in health behaviors, clinical care, socioeconomic factors and the physical environment. These factors contribute to Dane County's health outcomes, which show racial disparities in infant mortality, death rate due to stroke and diabetes, low birthweight babies, asthma exacerbation and the prevalence of mental health conditions.
"It's a systemic thing where all of the sectors have to come together and say, 'What kind of a community and a region and a county and a state do we want to be for families of color?'" Peyton-Caire said. "That's a lot. But it's not impossible."
Dying in the 'prime of their lives'
The impetus for Peyton-Caire to create a foundation specifically aimed at black women's wellness came from a personal place. After her own mother died at 64 from heart complications, Peyton-Caire recalled the many funerals she had attended as a young girl for women who died early.
She knew many of them from working as the shampoo girl in her mother's hair salon in Richmond, Virginia. It was also her responsibility to answer the phone that hung on the salon's back wall and take messages for her mother.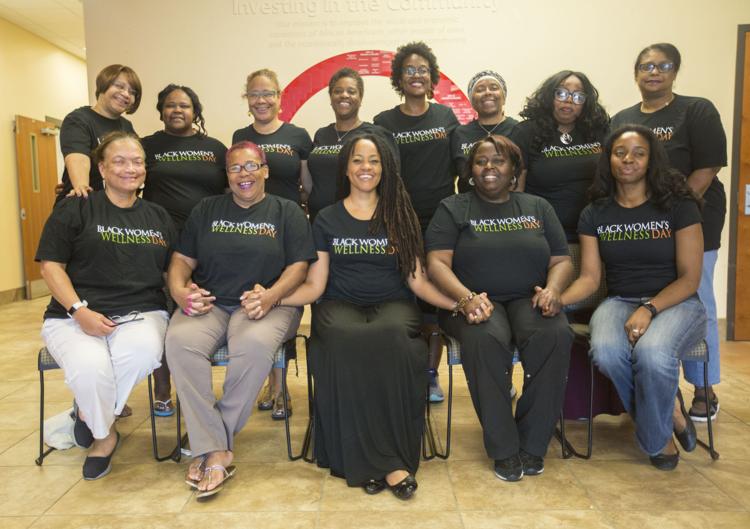 Sometimes the caller would preface the message with a precautionary note: "Tell (your mother) when she's sitting down." Peyton-Caire would know she was about to pass along some bad news.
The message would be about Hazel, who was found on the floor by her teenage son. Or Eva, who had suffered a massive fatal heart attack. Or Paulette, who died of cancer. These women and Peyton-Caire's mother overcame immense odds to support themselves and their families, but were dying in their late 50s and early 60s — the age when they could have been enjoying their families, homes and retirement.
"I just said, 'This is wrong, and I don't hear anybody screaming about it … Black women are dying in the prime of their lives.'" Peyton-Caire said. "We have to change this, and that's what I set out to do."
To keep from adding names to that lengthy list, Peyton-Caire decided to hold a Black Women's Wellness Day in Maryland in 2009 to raise awareness about racial health disparities and to emphasize self-care for black women.
She moved to Madison permanently in 2011 and, after recognizing Dane County's significant racial disparities, hosted an event at the Urban League of Greater Madison in 2012. That same year, she formed the Foundation for Black Women's Wellness to support the work started from the annual event with activities like fitness classes and conversation circles held year round to connect women with health resources.
This year's event will be held at the Alliant Energy Center Exhibition Hall on Sept. 16 from 9 a.m. to 5:30 p.m. Susan Taylor, editor emerita of Essence Magazine, will deliver a keynote speech.
Creating a community of black women focused on health helps reverse a history of mistrust in medical professionals and provides a support system for women, members of Peyton-Caire's planning group said.
"It's the feeling of camaraderie of other black women, it's the connections you make, the people you meet, the relations that you are given," said Afi Lake, a massage therapist and herbologist.
Nia Trammell, an attorney and administrative law judge and another member of the planning team, was nearing the end of her pregnancy when she first attended a Black Women's Wellness Day event. She had developed high blood pressure, which she still struggles with today.
Being part of the planning group has encouraged her to continue managing her own health and vulnerabilities in a safe community, Trammell said.
"We need to understand things that impact our lives, that shorten our lives so that we can start taking measures to prevent diseases that take our lives at a much earlier age than everyone else around us," Trammell said.
Because of the cultural and historical mistreatment of African-American women, Peyton-Caire said, they have grown accustomed to self-neglect. Women traditionally have been the primary caregivers for their children and, in some cases, grandchildren, putting their families' well-being before their own.
"Our adaptation has been one of survival, do what you have to do, neglect," Peyton-Caire said.
Members of the group share an analogy about flight attendants instructing airplane passengers to put on their own oxygen masks first, before helping others. Translate that to health and wellness, demonstrating self-care is important to improve the healthy practices of the next generation.
"Our sons and our men need to see how we value ourselves so that they can understand our value, and our daughters certainly need to learn from their mothers and grandmothers as first teachers that taking care of me is not selfish behavior," Peyton-Caire said. "It's necessary behavior for self-preservation."
Within Dane County's health systems, there is a renewed focus on collaboration, said Robin Lankton, UW Health program director for community health.
Lankton leads UW Health's Community Health Needs Assessment, which all nonprofit hospitals are required to conduct every three years. Based on the 2016 assessment, the priorities UW Health identified are maternal and child health, chronic conditions and mental health.
The Dane County Health Council prioritized maternal and child health to work on collaboratively, specifically addressing low birthweight black babies and infant mortality. In Dane County, a baby born to an African-American mother is over twice as likely to die before turning 1 than a baby born to a white mother and four times as likely to be stillborn, according to a 2012 county review of fetal infant mortality.
Low birth weight in babies is linked to infant mortality and chronic conditions such as diabetes and heart disease, Lankton said.
Lankton said UW Health and the Health Council are developing comprehensive solutions that could include prenatal care group visits and pushing for changes to socioeconomic policies. Additionally, Lankton said UW Health is looking into bias and racism training for staff and providers.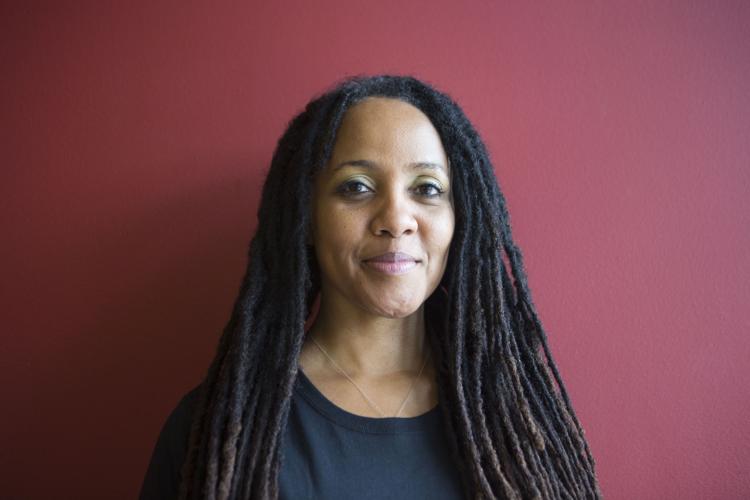 "We are looking at a very comprehensive strategy and we recognize some of the solutions are coming from within health care, but we need to collaborate and co-create a plan," Lankton said. "This is not going to be a quick fix."
The Health Council is made of up of the CEOs of local hospitals in addition to United Way president and CEO Renee Moe, Dane County Executive Joe Parisi and Madison Mayor Paul Soglin. The focus of the council is on health and not health care, meaning that social issues and people's lives outside of the clinic are a part of the discussion, Lankton explained.
UW-Madison's School of Medicine and Public Health is another agent in moving health care toward a holistic model. As the first school in the nation to integrate medicine and public health in 2005, the school has recognized that care goes beyond a diagnosis.
In the fall of 2016, the school ushered in a new curriculum that further integrates public health concepts in every course. The school's senior associate dean, Dr. Elizabeth Petty, said she wants students to always consider the environmental factors and support structures a patient might have that affect how their health is managed.
Petty said about 95 percent of the school's students participate in community service programs such as student-run free clinics, Medical Students Offering Maternal Support, Allied United for Health, Doctors Ought to Care and the Mentorship Achievement Program.
"As a school of medicine and public health, we can't just sit inside classroom walls and try to better ourselves," Petty said. "We need to better the community by being part of the community."
Dr. Jasmine Zapata, a student as well as a local pediatrician, is pursuing her master's degree in public health and preventive medicine from UW-Madison.
"It's more than just giving somebody medicine for their problem," Zapata said. "It's a lot deeper than that."
She said she sees many women who are under financial strain and can't shell out extra money for healthy groceries. Many women also work multiple shifts, so exercising takes a back seat to more immediate priorities.
Zapata pointed out that she had experienced different treatment as a patient as an example of trust issues between black women and health care providers. A nurse once asked her if her children had different fathers and she was once followed by a receptionist down a hallway, even after swiping her ID card for work.
"We have to get that basic trust, make it accessible and make the health care system somewhere that's welcoming, that black women can come and get the health care they need," Zapata said.
Though black women face disproportionate health disparities, addressing black women's health is a community issue and benefits more than just one sector of the population.
"When we as a unit are better — because we are in Madison, in Dane County — others are better," Carola Gaines, a health educator at Unity Health and Black Women's Wellness Day planning team member, said.
Despite the health gaps in Dane County, Peyton-Caire said the community is moving in a positive direction. She said she is seeing more awareness about black women's health and mobilization toward a culture of wellness in Madison.
"If you care about quality of life in this community, if you care about Dane County and greater Madison continuing to be a great place for people to live, you've got to look deeper at how that experience looks for everyone," Peyton-Caire said, "and we're not there yet."
But Dane County is really just at the beginning of making change, Peyton-Caire said.
"We can't underestimate the work that it's going to take, and we have to work together," Peyton-Caire said. "First and foremost, black women have to be at the table."