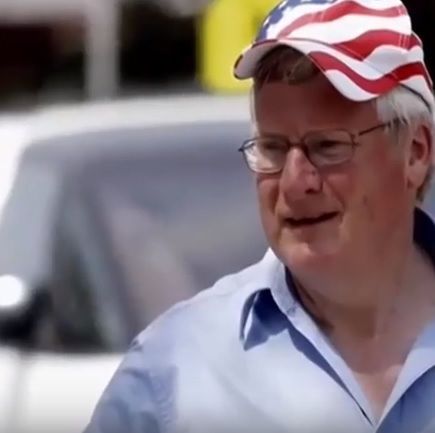 After Glenn Grothman's 22 years in the state Legislature, Wisconsin residents are used to his penchant for making statements that offend those on the left.
The ongoing Oliver series "People Who Somehow Got Elected" lavishly used Grothman's own words to portray the first-term congressman as a racist, mysogynist from an "overwhelmingly white" district, home to cheeseheads and "that creepy prosecutor from 'Making a Murderer,'" flashing a picture of former Calumet County DA Ken Kratz, who was featured (negatively) on the Netflix series.
The show cherry picked some of Grothman's best-known statements from years past on subjects ranging from equal pay and abortion to his public opposition to Kwanzaa and making Martin Luther King Day a holiday.
On the former subject, the show offered a quote from Grothman proclaiming: "You could argue that money is more important for men. I think a guy in their first job — maybe because they expect to be a breadwinner someday — may be a little more money-conscious."
Grothman is shown speaking to a crowd on abortion: "I know a lot of gals who are having kids out of wedlock, and I love them. I've been outside abortion clinics and I've encouraged them," ending the talk with, "Our country is not going to survive if we continue this war on men. Thanks for having me."
The narrator follows up with Grothman's more controversial statements on race.
"But if there's one issue close to Grothman's heart, it's racism, or as he calls it …" then the screen cuts away to a news clip of Grothman displaying his inexplicable tendency to pronounce the word "rashism."
The segment goes on to show Grothman utilizing the mispronunciation again and again.
"Given the rashist background of Planned Parenthood and not liking people who are not white, I wonder if one of the reasons Planned Parenthood likes to do these sex-selective abortions is (they) disproportionately are done on people of an Asian background."
The narrator labels that claim "100 percent falsh."
Share your opinion on this topic by sending a letter to the editor to tctvoice@madison.com. Include your full name, hometown and phone number. Your name and town will be published. The phone number is for verification purposes only. Please keep your letter to 250 words or less.