Megan Plunkett loved wearing her combat uniform when she joined the Wisconsin Army National Guard. It was comfortable, it shielded her from dirt, from bugs, from heat. It connected her to the soldiers with whom she served.
After she was sexually assaulted in it, the uniform made her skin crawl.
"I felt disgusting being in it," she said. "Seeing your assailant wearing something and seeing it on yourself at the same time is a total mindfuck. It represents the men who assaulted me, the men who reprimanded me for it and the bullying I incurred because of it."
Plunkett said she was sexually assaulted by three different men while serving as an officer in the Wisconsin Army National Guard from 2012 through 2018. She reported the assaults to the Guard, which determined that her allegations were "unsubstantiated." Guard investigators acknowledged that there was sex involved, but concluded that Plunkett was always a willing participant.
Her case exemplifies a system that is under growing scrutiny as numerous complaints about a culture of sexual assault and harassment in the Wisconsin National Guard have surfaced in recent months. Gov. Tony Evers and U.S. Sen. Tammy Baldwin have asked the federal government to review the Guard's policies and an investigation is set to start this month.
Once Plunkett's allegations began, the Guard leveled its own against her. By October 2018, Plunkett, now a first lieutenant, who had earlier been identified as a leader and named a "Distinguished Honor Graduate," had been accused of — and disciplined for — insubordination and fraternization (having sex with a lower ranking soldier).
But after the Guard punished her, the federal Veterans Administration, which provides health care to veterans, affirmed Plunkett's experiences, concluding that she has severe post-traumatic stress disorder from "military sexual trauma." An independent military panel later concurred with that diagnosis and found that it affected Plunkett's behavior while serving.
The VA now provides Plunkett with free health care, which is unusual for National Guard veterans who have not been on active duty. She was also awarded $3,000 a month for living expenses and costs associated with her PTSD after undergoing multiple medical evaluations from doctors and psychiatrists.
Wisconsin's National Guard maintains that preventing sexual assault within its ranks and aggressively responding to such allegations are top priorities. Officials there would not comment to the Cap Times about the specifics of Plunkett's allegations, citing the federal Privacy Act, a 1974 law that bars some federal agencies from disclosing information on personnel.
A review by the Cap Times of internal investigations, memos and hundreds of emails between Plunkett, her attorneys and Guard leaders, however, reveals a military system that often re-traumatizes victims, offers them limited justice and operates largely behind closed doors with minimal oversight from the state or federal government.
One piece of evidence is an investigation into the culture of Plunkett's first company by one of the Guard's officers. Investigating Wisconsin National Guard officer Rene Emond found prevalent sexual misconduct there, including that four of its senior officers collaborated to "prey upon female personnel in the unit for sexual favors," nicknaming themselves "the four horsemen."
The former top attorney for the U.S. Air Force, who prosecuted sex crimes and was interviewed for this story, reviewed the transcripts of the report on "the four horsemen" and the Guard's investigations of Plunketts' allegations. He said the reports investigating Plunkett's complaints were biased, read as if they were "written by children" and show an "offensive" and "jaw-dropping" lack of understanding of sexual trauma.
Plunkett is not representative of every woman in the Wisconsin National Guard nor every person who has been sexually assaulted in the military, but her experiences are widely shared. Last week, the U.S. Department of Defense reported that sexual assault complaints increased 38 percent across all branches of active military forces from 2016-2018.
Plunkett entered Guard service as a second lieutenant with perfect academic and physical fitness test scores along with exemplary reviews from her superior officers. Before the assaults, she attended college while working two jobs. Friends and family say she was once ambitious, friendly and full of energy.
Now, Plunkett cannot keep a full-time job and some days cannot get out of bed. She struggles with depression and anxiety, and has attempted suicide.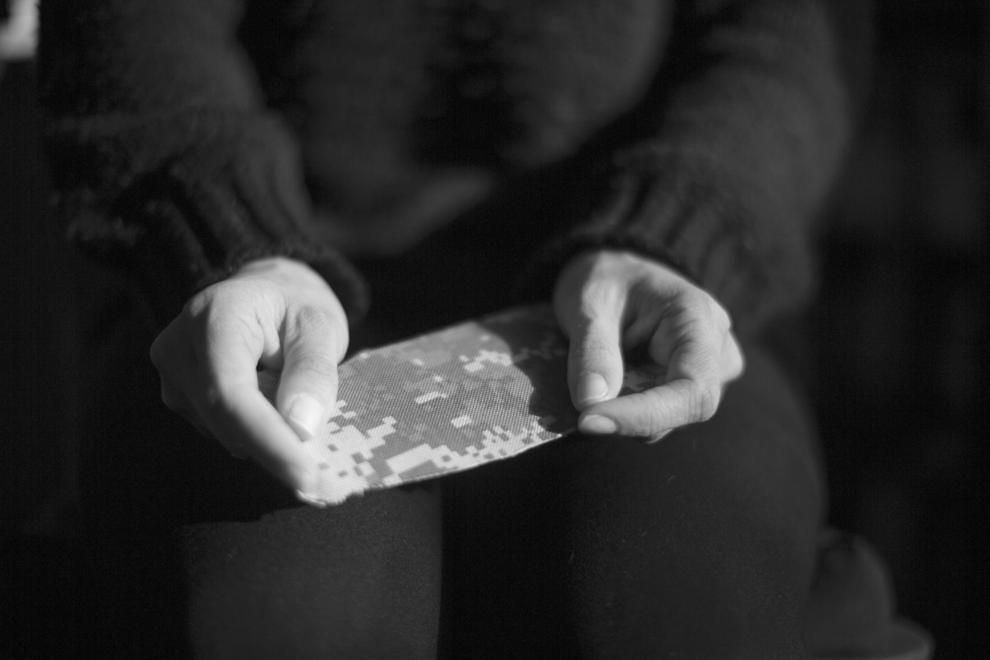 Officer Megan Plunkett

When she joined the Wisconsin Army National Guard in 2012, Plunkett was a single mother of an infant. She realized the $10 per hour she was making as a preschool teacher was unsustainable, so she sought a way to further her education.
She had a bachelor's degree in child development and had recently moved to Green Bay with the father of her son when a friend told her about the National Guard, a part-time military commitment with full-time benefits and a $10,000 commissioning bonus if she became an officer. She was drawn to an opportunity that would allow her to serve her country like her father and grandfather, who are veterans, and her brother, who is currently in the military.
"I had student loans and (the preschool job) was not paying the bills and was not providing for my son, so I knew I had to do one thing to advance my earning potential for my family," she said. "So I joined the Army National Guard."
She is one of thousands in the state who have done so. The Wisconsin Army National Guard is made up of 7,100 soldiers, 1,470 of whom are women. It has four major command stations throughout the state that break down into smaller units of 80-150 people. Soldiers train or "drill" for missions in these units one weekend a month. There is also a smaller Wisconsin Air National Guard component made up of 2,300 airmen.
These units can be asked to respond to an in-state emergency like a natural disaster, but also can be called to respond to crises in other states. The units are run by officers, which include the top commander of the unit; the deputy, called the executive officer or XO; and a group of officers called platoon sergeants who oversee and train smaller groups of enlisted soldiers.
After completing Officer Candidate School, Plunkett entered the Guard as an officer in the 457th Chemical Company, a unit based in Hartford, 40 miles northwest of Milwaukee. It plans missions for how to respond to a chemical, radiological or nuclear attack and weapons of mass destruction in the United States. She led and planned training for 25 to 50 soldiers in the unit each month.
Plunkett was one of few female leaders in the 457th, which, because of its technical, science-based work, requires soldiers to have a higher level of science skills and is a smaller company than others in the Guard. She earned a perfect score on the Army's vocational aptitude test and its physical fitness test.
In early evaluations, one of Plunkett's supervisors called her a "bright young officer" and her performance "very strong."
"She always put her (soldiers') needs ahead of her own and led by example … 2nd Lt Plunkett's ability to enhance training proficiencies within her platoon was the best in the Company," wrote Kristopher Allen, one of two officers who rated her work in 2014. Another supervisor said she could be a future company executive officer, or XO, second to the commander of the unit.  
The first alleged assault

Trainings for the Wisconsin Army National Guard, a part-time, civilian military force, occur on bases generally located in rural, isolated parts of the state. Multiple soldiers, who were interviewed in the Emond report, describe a culture of drinking and sharing hotel rooms when participating in weekend training at bases, often located hours from their homes.
Plunkett met the superior officer who she says later assaulted her on her first training weekend in 2013. He was in charge of rating her peformance on a physical fitness test, and was friends with other unit leaders who had power over her career.  
The Cap Times is not naming the alleged perpetrator because he was not charged with a crime. He is named, however, in the Emond investigation as one of the "four horsemen" — the group of soldiers who preyed on women in Plunkett's unit for sexual favors.
He welcomed Plunkett on her first night with a dinner out alone, several drinks (he was buying) and unwanted sexual advances. That later led to a quid pro quo relationship in which he gave her a laptop, allowed her to re-take a physical fitness test and greenlighted promotions and accolades.
As he kept buying her drinks, she used the upcoming physical fitness test as an excuse to stop. He said she didn't have to take the test and bought her more drinks. He told her he was married but was getting a divorce soon.
"I didn't even ask, so the fact that he's telling me that outright, that's a red flag," she said. "I felt uncomfortable with that, but at this point he is the one totally in control."
He told her he had back pain earlier in the night, and she mentioned she used to crack her mother's back. After drinking, he drove her back to her hotel and insisted he walk her to her door, for safety. Then he asked to come in so she could crack his back.
"So I crack his back, like without sitting on him, and then I sit off to the side and he goes, 'Can I kiss you?'
"And I say, 'What do you mean, can you kiss me?' And he said, 'Sorry, it's been a long time since I've done this,' and so he leans in and kisses me.'"
Plunkett said she told him to leave. He got up, started to walk out but then pulled her into the bathroom on the way to the door. He picked her up, put her on the counter next to the sink and started kissing her.  
"My head is spinning, and I'm wondering, 'How am I going to get out of this, how do I tell him 'No' without pissing him off because if I piss him off he's going to make me take a (physical fitness) test tomorrow?" she said. "He had the influence of the people who had the ability to make my life really shitty really fast."  
Plunkett recalled feeling like "it's full fight or flight, and when you can't leave, it's freeze and ... it's extremely frightening," she said.
She told him he should go and he did not. She pushed him off her and toward the door. She slid off of the counter but he picked her up and put her back.
"The only thing I could think of was to pretend like I was teasing him, give him a little bit and tell him the rest would come later. That this is a game, a tease.
"Me saying, 'You should go now,' was not getting through to him. He did not respect that whatsoever. So then I gave him a little bit of oral (sex) and let him go ... back to his room."
People often think of sexual assault as a violent altercation but often the way it happens is more pernicious and manipulative, Plunkett said. She froze and didn't see another way out of the unwanted situation.
Plunkett did not immediately report the assault and call for an investigation of it because she didn't want to cause "drama" and did not think it would help, she said. After she said she was assaulted by another man and found out that there was a pattern of sexual misconduct in her unit, she filed reports that triggered Guard investigations in January 2017. It took the Guard more than a year to investigate and release its findings.  
In February 2018, the Guard found her allegations in the first assault to be unsubstantiated.
After interviewing Plunkett, her alleged assailant, and six others who were not present the night of the alleged assaults, the Guard investigator wrote that "more likely than not" all sexual contact was consensual and intended to "arouse or gratify the sexual desire" of both the alleged perpetrator and victim.
The Guard supported its findings, in part, by noting that because Plunkett shared a hotel room with another female soldier, that made "it less likely that the physical contact between the victim and the reported perpetrator in the hotel room bathroom was non-consensual."
The soldier who shared the room with Plunkett told the Cap Times in an interview she was not in the room at the time, and told Guard investigators that. Her comments are not included in the investigation report.
Guard investigators also noted in their report that her alleged perpetrator has a "reputation for truthfulness" while Plunkett has a "reputation for untruthfulness."
"The reported perpetrator claims that all physical contact was consensual, while the victim alleges she did not consent," the report reads. "The investigative team evaluated the credibility of the parties and determined that the reported perpetrator was more believable than the victim."
The investigators' conclusion that her alleged assailant had a "reputation for truthfulness" is noteworthy, because a month before they wrote that, the separate Emond investigation of Plunkett's entire unit concluded that sexual misconduct was "prevalent" there, citing her alleged assailant as a perpetrator whose name came up repeatedly when soldiers were interviewed about sexual misconduct.   
In his report, investigating officer Emond said the "sexual misconduct" he uncovered included "allegations of sexual assault, sexual harassment, inappropriate relationships, fraternization, and a civil case involving second degree sexual assault." Emond identified 12 investigations of former or current soldiers in the unit over a six-year period, from 2011 through 2017.
He also found a pattern of sexual misconduct by the very men who were charged with administering the Guard's sexual assault and response programs. Emond cited Plunkett's first assailant as one of those men who nicknamed themselves "the four horsemen."
"Seemingly, these leaders' objective was to prey on female personnel within the unit for sexual favors," Emond wrote in his report, sent to Adjutant General Donald Dunbar's office in January 2018. "These same individuals … came up several times in my interviews when identifying potential sexual misconduct incidents."
Both the investigation into Plunkett's alleged assault and the broader report on the unit's climate were sent to Dunbar, the state's chief military officer who leads the Wisconsin National Guard and has done so since 2007. He was first appointed by Gov. Jim Doyle and later re-appointed by Gov. Scott Walker. His appointment expires in 2022. The investigators, defense attorneys, prosecutors and judges of Guard assault cases all answer to Dunbar.
When asked multiple times how Dunbar responded to the Emond report, the Guard said it could not "comment on or confirm the existence" of the report nor comment on whether any policies were changed because of it.
The Cap Times requested an interview with Dunbar and Emond for this story but the National Guard did not make them available.
Plunkett gave Emond's report and the Guard investigations of her case to the Cap Times after she obtained them through a legal discovery process and a federal Freedom of Information Act, or FOIA, request. Victims and alleged perpetrators of sexual assault are not given copies of any investigations or evidence involving them unless they request the materials themselves through a FOIA request, which takes months, and can be denied.
Her alleged assailant is now a higher ranking officer in the National Guard but is no longer based in Wisconsin. He did not respond to repeated requests for comment by email, phone and certified letter. In the Guard investigation into Plunkett's assault report, he acknowledged they had sex but maintained it was consensual.
After their first encounter, her alleged assailant kept looking at her and texting her, Plunkett said. He called her on her way home to Green Bay and invited himself to visit.
"I said, 'No, absolutely not. That was all a mistake, leave me alone.' He kept texting me and calling me and said, 'Hey, let's just be friends.'"
He told her he was going through a divorce and wanted to talk to her about what to tell his kids, since she had a degree in child development. Aware of the power he had over her as a superior officer, she agreed to talk, but anything sexual would be off limits, Plunkett said. The texts were constant and he always pushed boundaries, she said.
Text messages between them during that time provided to the Cap Times by Plunkett show he pursued her.
"I have a lot of friends that are girls and not one of them has everything you have. Most get my sense of humor but don't have one of their own. If they are good looking they're normally a bitch of some sort. If they're smart their ego is through the roof which is annoying. But you understand my sense of humor and have a great one of your own," he wrote. "You either trust me and want to be with me like I do with you or you don't. I know my feelings and maybe I haven't conveyed them properly."
A month after the first alleged assault, in July 2013, Plunkett attended the Army's Basic Officer Leaders Course in Missouri, a four-month course where officers are trained in how to lead their troops. She was halfway through the course when he arrived to also train.
"We go out to dinner and it's awkward," Plunkett said. Afterward, he came back to her room.
"I say, 'I don't want to have sex. I don't want to have sex yet,' and I say, 'I want to wait.' He said, 'I've waited long enough,' and he pins me down and slides his dick into me and I just give up. We had sex and I didn't moan. I didn't give any type of inclination that I was having a good time whatsoever."
In the Guard's investigation of the alleged assault, investigators quote a soldier who said he was staying in the room next to Plunkett during leadership training in Missouri. The soldier, whose name is redacted in the report, said he heard Plunkett moan with sexual pleasure the night the alleged perpetrator came to her room. Investigators said that anecdote was evidence that the encounter was consensual.
"He heard consensual sexual activity, which he described as a headboard banging against a wall, accompanied by female sexual moans of pleasure…. He heard nothing which sounded to him like a sexual assault, as there was no yelling or sounds of distress," investigators wrote.
Throughout the rest of their training program, Plunkett said she started drinking heavily and the two had sex throughout the leadership training, often drunk.
"That was a very traumatic experience and it messed with my head in ways I am still trying to unravel and figure out," she said.
Plunkett said at times she initiated sex, in part to take back some measure of control. If sex was going to happen, it was going to happen on her terms.
"If it wasn't rape, you are OK. You were never overpowered," she told herself. "I couldn't fight him. Fighting it didn't work, so if I just said 'yes' then I couldn't be raped because I hadn't said 'no.'
"I wanted him to love me because then it wouldn't have been rape. But it was. It was rape. He never loved me and I never loved him."
That type of sexual behavior is a symptom of PTSD recognized by therapists and psychologists at the VA hospitals in Madison and Tomah.
Veterans with PTSD from military sexual trauma can struggle sexually, often vacillating between hypersexual and asexual extremes, said Dr. Sarah Dahl, a psychologist and the military sexual trauma coordinator at the Tomah VA Medical Center, which has an inpatient psychiatric facility for patients with military sexual trauma.
"It's definitely not only an issue, but it's one that doesn't necessarily get talked about," said Dahl, who did not review Plunkett's records, but said her symptoms are consistent with PTSD from sexual trauma.
Despite this, Plunkett graduated from the leadership course as the "Distinguished Honor Graduate," an award given to the soldier with the highest academic performance and evaluation from superiors.
Retaliation
In December 2013, her alleged assailant left the unit. Plunkett continued to lead a unit in the 457th and receive positive performance evaluations. Months later, Plunkett said another female soldier told her about several incidents where her alleged perpetrator and other men pursued female soldiers and had a competition to see how many women they could have sex with.
"I sent him a text saying I found out about him and his true colors and said, 'The sexual harassment stops now. This is my unit now and I will sacrifice my career if I have to. I will go down swinging. I am telling this to you … I will not tolerate it. I will report it,'" Plunkett said.
After that text, which she said she sent in spring 2014, Plunkett's performance, according to her rating officers, plummeted. She did not report the assault to Guard officials until September 2015, but it was after she sent that text message that other officers in the unit began to turn against her, she said.
She was reprimanded and investigated in July 2014 for how she responded to a soldier in her platoon who had a personal crisis. During a drill weekend, the enlisted soldier was concerned she was pregnant and wanted a female officer to bring her to the medical center.
Plunkett was not sure what to do and explained the situation to several superior officers, asking for guidance, email records show. They told her that the soldier needed to be escorted to the troop medical center by a superior officer. Plunkett followed those orders, and a male superior officer took the soldier to the medical center.
That fall, she was given a "letter of reprimand" and notified of a full investigation examining whether she "conspired to disobey a direct order."
The investigation found that though she ultimately obeyed the order, she previously conspired to not do so and found her guilty.
Andrea Fasel, who investigated Plunkett, held the same rank as she did. Fasel was asked to determine whether Plunkett or their shared commander, Jeremiah Hellenbrand, was correct.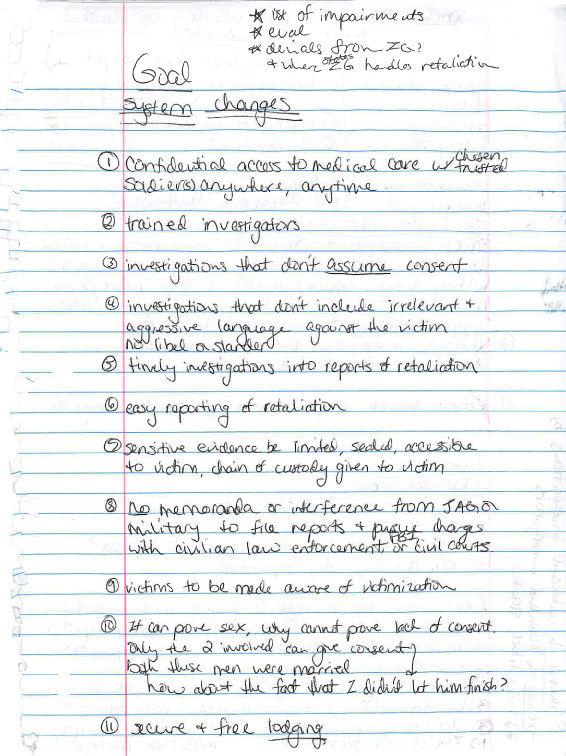 The Guard's strong response to Plunkett's actions was "bizarre," according to a personal legal memo written by Plunkett's Guard-appointed attorney, Kacey Deiss. All soldiers who are investigated for misconduct are assigned a military defense attorney by the National Guard.
In that memo, Deiss questioned why the Guard asked Fasel to investigate an issue that involved her own supervisor. He told Guard leadership that he thought the investigation was a conflict of interest and asked them to appoint a different investigating officer, according to correspondence between him and Plunkett.
The commander refused, saying that he was certain Hellenbrand was right and Plunkett was wrong, according to Deiss' memo.  
Plunkett did "no overt act" to conspire to disobey an order, Deiss wrote, citing a text message Plunkett sent to her superior officer asking for guidance.  
"Requesting an alternative course of action is not a crime … Plunkett did nothing to prejudice the good order and discipline of the military," he wrote.
He later notes in the memo: "There is a possibility that the way this incident is being treated is retaliation for a complaint of sexual harassment against a soldier who was popular with company command staff."
Deiss also questioned why Capt. Hellenbrand and the first sergeant demanded to be the ones to "take a scared private to the troop medical center (against her wishes?) and the swift retribution to 2Lt Plunkett for proposing an alternative plan." 
"Brand new commander? Power trip? Did he already have a target on Plunkett for other reasons???" Deiss wrote.  
About three months after the investigation, the company commander gave Plunkett the letter of reprimand, a formal professional rebuke that can hamper promotions and pay advancements.  
"You engaged in inappropriate and intentionally deceptive behavior regarding the reporting of a pregnancy of a junior enlisted soldier," the commander wrote. "During a conversation with the company commander, you displayed false confidence and an inability to comprehend and implement proper reporting procedures by refusing to disclose a pregnant soldier's name in direct contravention to the Commander's right to know."
The second alleged assault

In October 2014, Plunkett was transferred to a new unit, the 641st Headquarter Command Battalion based in Madison. It was a lateral move to get her out of the 457th that the Guard chose for her. A headquarter command battalion is a larger unit that oversees several smaller units under it, including the 457th.
Plunkett had previously befriended a superior officer in the 641st. He had been a mentor when she was a platoon leader in the 457th, offering professional advice about how to train and counsel her troops.
He was married and their friendship was platonic for months, Plunkett said. Things started to change in December of that year after she told him that she underwent a procedure to prevent pregnancy.
"The moment he knew he couldn't get me pregnant, that's when he became outright, saying 'Do things for me and I can do things for you,'" she said.
That dynamic continued into 2015 when they both attended annual training at Camp Ripley in Morrison County, Minnesota. They were assigned to rooms on the same floor on the base.
One night during training, the soldiers were authorized to go out for dinner and have two drinks. Plunkett went out, but said she purposely avoided him and went back to her room alone.  
About an hour after she returned, he knocked on her door. She opened it and he pushed his way in.
"He then pushes me down and pulls my pants off and he tries going down on me and I was like, 'No no no,' and pull him off me and am telling him 'No,'" she said.
"He is then on top of me and pins me down and puts himself inside me and I'm saying, 'What are you doing? No. Stop. Get off me. I can't do this. You can't do this. Get off of me,' and he finally gets off of me and he leaves the room."
She tried to think of who to call and realized she didn't have any other soldier's phone number.
It was the middle of the night, and she figured the troop medical center was closed. Her head was spinning, she said.
"I'm like, 'Oh my god, what just happened?' I'm trying to think of what I can do, I wonder if I can get a rape kit done, if I can get any evidence that he touched me.
"Then I'm thinking of his wife and his two kids. He is a full-timer. If he loses his job then he loses retirement benefits, he loses the wife and the kids, they lose their medical insurance and everything is gone and I felt bad for them."
Plunkett said nothing about it for days. She did not get a sexual assault exam, but months later she filed a police report with Morrison County, records show. She did not push for police to investigate because she feared reprisal.
Her alleged assailant did not respond to repeated requests for comment by the Cap Times through email and phone. Two certified letters sent to his last known home and work addresses were returned. The paper is not naming him because he was not charged with a crime.
Plunkett and her alleged assailant stopped talking after that. But in text messages between the two around that time reviewed by the Cap Times, Plunkett wrote, "does it not bother you that we had sex and now never talk?"
He responded, "Megan, we shouldn't have done that. Least of all when I was drunk. We can be friends but we can't have a relationship of that sort. I wouldn't be able to bring anything healthy to (your) life in fact quite the opposite. I may be unhappy but I'm still married."
Plunkett responded, "I don't want a relationship, nor did I want one. And I also agree that that shouldn't have happened. Kinda hence the fight afterward. I don't want to be friends."
He went on: "OK, well, I'm trying but that's your prerogative....I don't want hard feelings and I feel like there definitely is."
"There definitely are," Plunkett said.
In the Guard's November 2017 investigation of the incident, officials said "the use of the word 'we' in text messages suggest mutual participation in the sexual act.'" They did not include Plunkett's texts in their report, only her alleged perpetrator's.
He declined to be interviewed for the investigation and now serves in the Army National Guard in another state.
"There was no friendship," Plunkett said. "It was all grooming, it was all fake."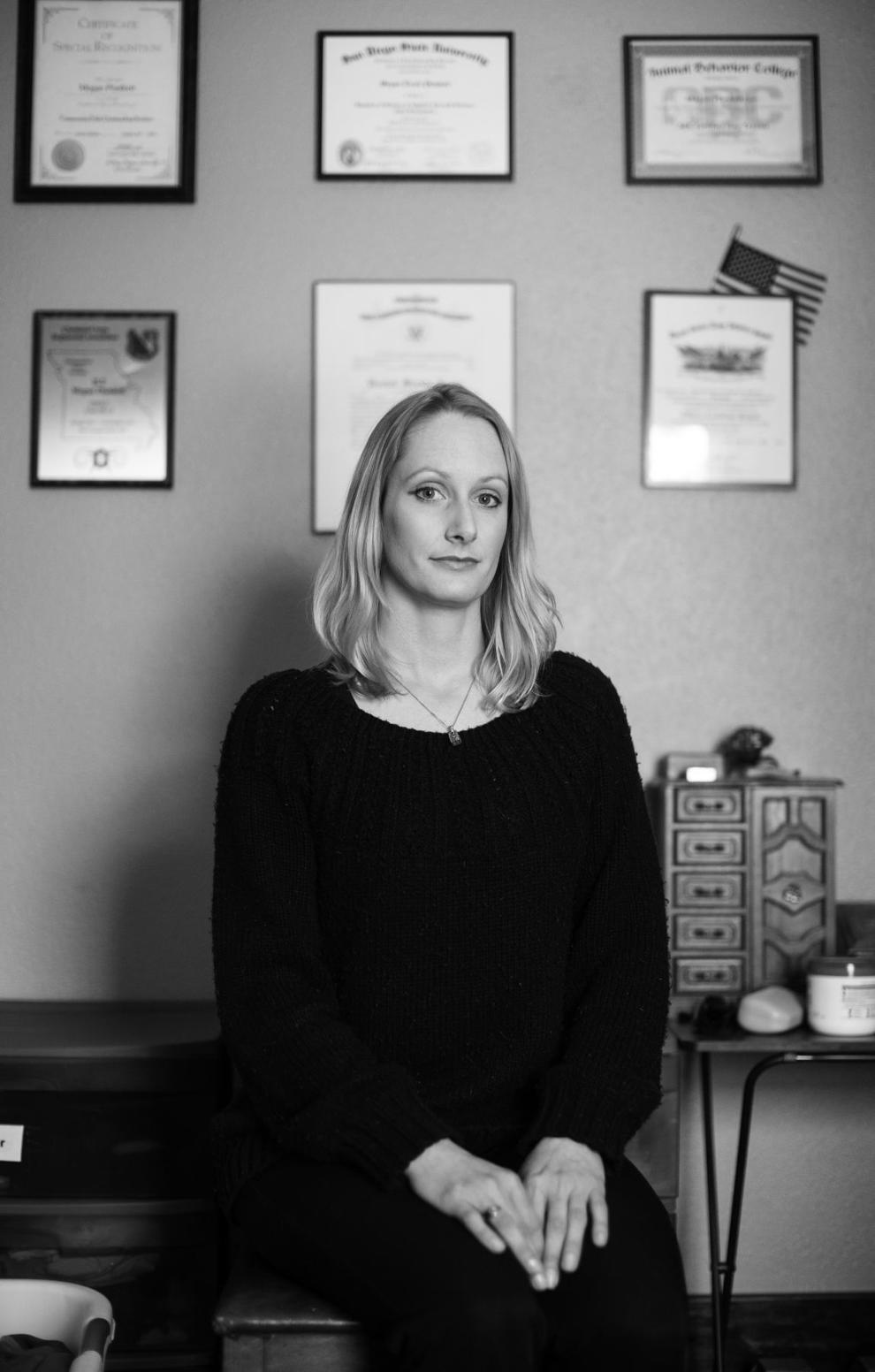 The third alleged assault

Plunkett was transferred to yet another unit in October 2015, a lateral move to get her out of the same unit as her alleged perpetrator. Now a first lieutenant, she started to see a counselor for anxiety, depression and PTSD at the Green Bay Vet Center.
A few months into training with her new unit, Plunkett began dating an unmarried soldier who was enlisted, a lower rank than her. That is considered fraternization, a military crime. He was not in her chain of command and Plunkett said he was planning on leaving the Army. At the time, she was going through the medical discharge process for a herniated disc and hoping to get out soon.
"We were the same age. He was nice. It felt like a healthy, dating relationship," she said.
They dated for a few months in early 2016 and Plunkett ended it, she said, after realizing it was a bad idea.
Both were at the unit's annual training in Burlington, 30 miles west of Racine, in June 2016. Because of her back injury, Plunkett was on a "no drill profile," meaning her exit from the Guard was imminent and she was excused from normal training. She was working at the firing range as other soldiers shot their weapons.  
At one point, she said she walked inside a building near the range and the soldier she had dated followed her. He asked her how she was and they chatted for a bit. Then he said, 'Hey, let's go have sex. I miss you,'" Plunkett said.
She told him no repeatedly. He kept pushing. Plunkett said she eventually went to the bathroom to get away. When she came out of the bathroom he was standing there. He grabbed her between two humvees and pushed her up against one of them.  
He stuck his hands down her pants, under her underwear, she said.
"I can't even believe with my belt he could do that, but he could. He put his hands down my pants and forcibly kissed me."
"I told him to get off of me and said, 'No, I don't want to have sex with you. I don't want to do anything with you. Stay the fuck away from me.'"
He is still serving in the Wisconsin Army National Guard. When reached via email by the Cap Times, he referred all questions to the National Guard headquarters.
In Guard investigations, he said he had a brief consensual dating relationship with Plunkett and denied assaulting her at the firing range during annual training. In their report, investigators did not ask him specific questions about the alleged incident and said his admission of their previously consensual sex made him credible.
"Since the relationship described by the reported perpetrator is prohibited by regulations regarding fraternization, his admission was a statement against his own interests, and it lends credibility," investigators wrote.
The Cap Times is not naming him because he was not charged with a crime.
According to the federal Uniform Code of Military Justice, which the National Guard cites in its own investigations of Plunkett's sexual assault complaints, "consent" means "words or overt acts indicating a freely given agreement to the sexual conduct by a competent person."
It also reads: "A current or previous dating relationship by itself… shall not constitute consent."
She didn't report the assault at first. Six weeks later she was notified she was being investigated for fraternization.
Reporting the alleged assaults

The National Guard allows those who experience sexual assault to make two kinds of reports: restricted and unrestricted. A restricted report remains confidential. It is not shared with leadership or investigated, but allows the National Guard to refer the soldier to counseling or other medical help.
In order for a report to be investigated, a soldier must file an unrestricted report. Soldiers can choose to make their previously restricted reports unrestricted at any time.
When an unrestricted report is filed, it is automatically referred to local civilian law enforcement, which reviews the complaint and decides whether to investigate and pursue criminal charges. Under Wisconsin's Military Code of Justice, local law enforcement officials have primary jurisdiction over all sexual assault claims.
Regardless of how law enforcement proceeds with a complaint, the National Guard also investigates all unrestricted reports of sexual assault through an internal administrative process. It can also send cases from that process to the state Department of Justice, which agreed in October 2018 to take referrals from the Guard. In the seven months since, the Guard has not yet referred any cases, according to the department. Gillian Drummond, a department spokeswoman, said that they do not comment on the investigatory practices for any cases.
When the National Guard initiates its investigation, the sexual assault allegations become known within the same chain of command that could include alleged perpetrators.
The Guard appoints an investigating officer who interviews people and makes findings and recommendations to the adjutant general. Guard officials said this process alone, which was implemented in the last few years, is evidence that they "go above and beyond" for sexual assault victims. Officials said they strictly follow procedures for how to fairly investigate assault claims without hurting victims. They will also remove victims from a unit where an alleged perpetrator is also serving.
"We work to actively create a culture that encourages victims to come forward to report assault," said Capt. Joe Trovato, a National Guard spokesman based in Madison. "We recognize our system is not perfect but we are continuously striving to improve."
Protecting victims and advocating for their interests throughout the investigative process is a priority, said Jackie Halverson, a local Guard spokeswoman.
"We don't take sides," she said. "We provide support to the victim."
That was not Plunkett's experience.
She filed restricted reports of her first two alleged assaults in 2015. She later made them, along with the report of her third alleged assault, unrestricted in 2017. That decision triggered three investigations by the Guard for each one of her reports.
When she reported the assaults to the Guard, she also called civilian law enforcement in each place she said she was assaulted, according to records. She has not pursued criminal investigations with those agencies because too much time had passed, she said.
For each of the Guard's investigations, a Guard team interviewed Plunkett and each alleged perpetrator, along with five or six other soldiers, none of whom were present at the time of the incidents. Guard officers are assigned to conduct internal investigations, but their names were redacted from the reports.
Despite each incident occurring with different people, at different times and places, the Guard's investigative reports are virtually identical. In every report, the investigating officers interviewed the same people, quoted their statements similarly and repeated their assessments of Plunkett's character.
Investigators used their findings in the first and second assault investigations as evidence that she was lying about the third allegation.
"The victim was untruthful to the investigative team in a companion case. The victim alleged that two other (Wisconsin Army National Guard) members sexually assaulted her during her five year military career," they wrote. The investigators then cite their previous two reports and say that "the victim provided untruthful testimony to this investigative team" in those cases.
In each investigation, the Guard did not dispute that a sexual interaction occurred but concluded that Plunkett consented and that it was the man's intention to sexually gratify her. Therefore, her claims of sexual assault in each instance were "unsubstantiated," the reports said.
Plunkett said investigators did not ask her for any witnesses who could corroborate her accounts and none were in the reports.
This approach was questioned by Plunkett's special victims advocate at the time, Karla MacArthur Harris, a member of the South Dakota Army National Guard who was assigned to Plunkett's case after she requested an advocate from out of state.
In June 2018, Harris asked the National Guard Bureau to review the investigations into Plunkett's complaints, writing in a memo that investigators violated National Guard Bureau rules and showed "potential bias" in several ways. The National Guard Bureau is a federal agency that oversees Guard units in each state and is jointly run by the Department of the Army and the Department of the Air Force.
"Only one team of investigators was sent to investigate all three reports of sexual assault. This, in turn, had the investigators building perceptions and conclusions into each report while investigating the other," she wrote in a memo addressed to Doug Moore, the Wisconsin National Guard's deputy staff judge advocate, who provides legal advice and counsel for the adjutant general.
The National Guard Bureau declined to review the investigation and Plunkett decided not to pursue it further because it could have prolonged her time in the Guard.
In transcripts of their interviews with Plunkett, Guard investigators noted any time she cried or had an emotional response while recounting her experiences.  
"She did not describe any other reaction that might be expected from a victim of sexual assault, such as crying or feeling of shock," the investigators wrote. 
They were also suspicious about her interaction with a therapy dog during the interview, even though the use of it is something Wisconsin Guard officials regularly cite when they talk about their efforts to support victims of sexual assault.  
"The service dog helps to eliminate some of those barriers (to reporting assaults) because oftentimes we find the service members will speak up while petting our canine and that will open up comfortability," said Amber Garfoot, a victim advocate with the Wisconsin Army National Guard.   
After their interview with Plunkett, Guard investigators wrote that: "The therapy dog climbed into the victim's lap. ...The victim did not appear distressed and the dog sat back on the floor in less than two minutes."
That investigators used their perceptions of her emotional responses to influence their investigation of her claims is a problem, Plunkett said.
"If I'm telling you that this rape happened and it was very upsetting to me, then it was very upsetting for me, whether I'm crying while I'm saying it or not," Plunkett said. "If me not crying is me dealing with it, then that's how I'm dealing with it."
Regarding the alleged assault by the second man, the team concluded Plunkett had motive to fabricate her story because she did not file a restricted report until three weeks later. They also said the fact that she opened the door when the alleged perpetrator knocked showed that she was open to sex.
Colonel Don Christensen, president of Protect Our Defenders, a national nonprofit based in Washington, D.C., that helps military victims of sexual assault with their legal cases, said the Wisconsin National Guard's investigations read as if they were "written by children."
"The absolute bias just comes across the page," he said.
Christensen served as chief prosecutor for the United States Air Force between 2010 and 2014 and as a trial counsel, defense counsel or military judge for each of his 23 years in the Air Force.
"The absolute lack of understanding of trauma and how to appropriately investigate a sexual assault case just leaps off the page," he said. "The things the investigator is saying are so offensive, it is beyond belief that they are putting these things down in writing."
In one report, Guard investigators determined Plunkett's assertion that she was intimidated by her alleged assailant's rank and position was "not credible" because she "had a history of standing up to senior officers over other issues."
"Somebody should be fired, whoever wrote that, and that person should never ever, ever be able to do anything with sexual assault," Christensen said. "That is one of the most offensive lines I have ever seen in an investigation … a jaw-dropping, ignorant statement. To equate sexual assault with your official duties is unbelievable."
In that same investigation, the Guard highlighted comments from a group of soldiers who thought the alleged perpetrator was "always professional and seemed like a decent person" and said "the women never complain about him," according to the report. One person said that she "cannot imagine the reported perpetrator sexually assaulting anyone."
Those same people called Plunkett a "snake," said she often stands "too close to men," "acts flirty" and "said those things because she always wants to get her way."
More than a year after the Guard finished its investigations into Plunkett's complaints, top officials invited the media in so they could explain their efforts to protect and seek justice for sexual assault victims. The invitation came after the Cap Times began asking questions about Plunkett's case and also after Baldwin, Evers and state Senate Majority Leader Scott Fitzgerald, R-Juneau, called for reviews of how the National Guard responds to sexual assault allegations from multiple people.
At the "media roundtable" on April 11, Guard officials said they welcomed outside reviews of their organization and emphasized their care for sexual assault victims.
"Let's take a moment to acknowledge that victims of sexual assault …  will read the stories you write to inform the public. In fact, the message they receive will either provide them with the courage to come forward and seek help or it will create yet another barrier to reporting," said Maj. Robert Brania, the National Guard's sexual assault response coordinator, a federal employee hired to advocate for victims.  
"With that in mind, I assure you as a passionate advocate that makes personal sacrifices to place victims first, that this organization considers prevention of and response to sexual assault as its highest priority."
The March 2016 memo originally outlining the reason for Emond's investigation of the 457th Chemical Company offers another potential explanation.
"If in fact these allegations are substantiated, the result is a direct negative impact on unit readiness, a violation of the dignity and human rights of our soldiers; and creates an exposure of liability to the Wisconsin National Guard and perhaps public media attention if not resolved,"  wrote Maj. Daniel Kalhammer, who sent the memo to Adjutant General Dunbar's chief of staff.
"She did not describe any other reaction that might be expected from a victim of sexual assault, such as crying or feeling of shock."