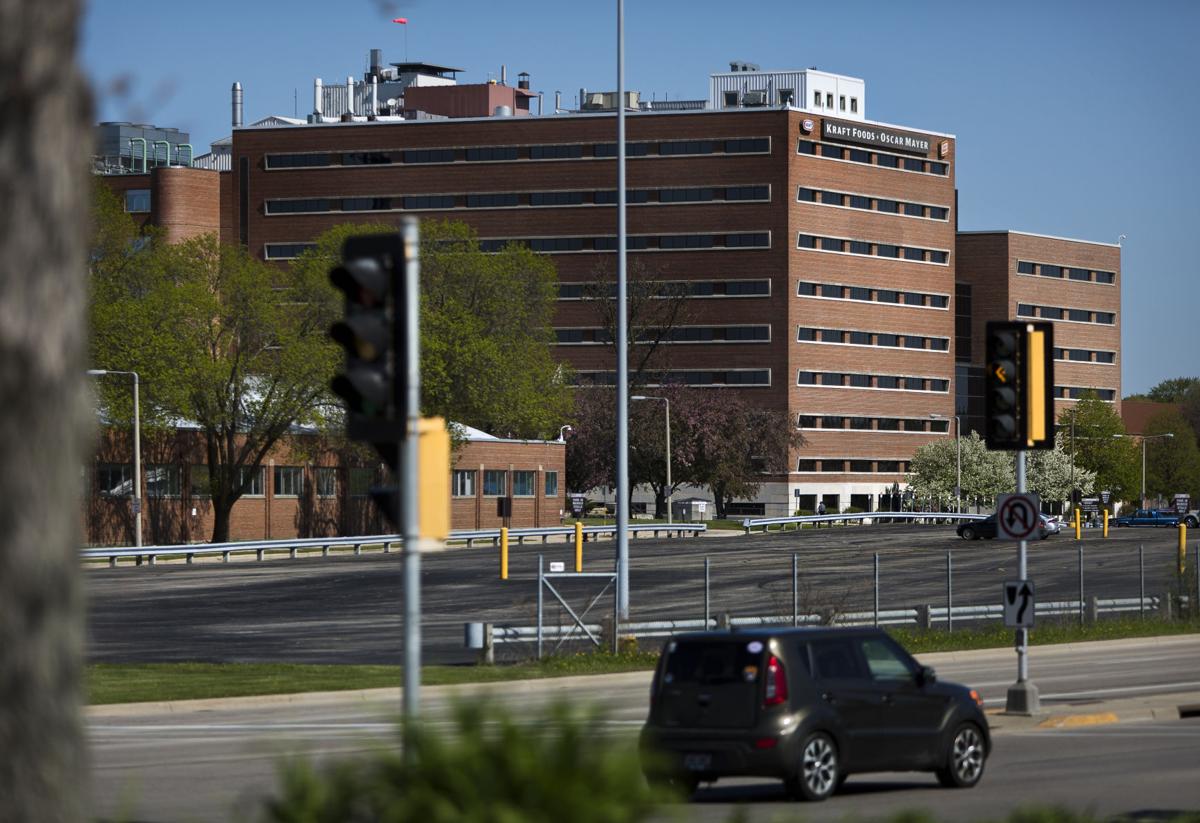 For 43 years, Mary Lou Lottes showed up for work at the Oscar Mayer plant on Madison's north side.
She started at the production facility most famous for producing hot dogs, bologna and other lunch meat in 1970, 11 years before General Foods acquired the company and nearly 20 years before Kraft bought it. In today's economy, with young professionals bouncing from gig to gig, 43 years spent working for one company is an eternity.
But Lottes said gaining employment at Oscar Mayer was a "big boon" for her. At its high point, the Madison plant employed more than 4,000 people and aspiring workers had to have connections to get in. Many benefitted from the company's policy of hiring sons and daughters of employees for summer shifts.
"Nobody wanted to (leave) Oscar Mayer because there wasn't anything better," Lottes said.
Dave Wiganowsky, who worked at the plant for 14 years before opening the popular Oscar Mayer hangout Wiggie's Bar, recalled how after his first child was born, he did not have to worry about paying off the hospital bill. And a St. Mary's administrator wasn't worried either.
"He said, 'You don't have to come with me, (Oscar Mayer employees) got the best insurance in town,'" Wiganowsky said. "Back in the early years, you had the best money could buy."
Wiganowsky said if he had not decided to open Wiggie's, he would have stayed at Oscar Mayer for life.
While the good pay and benefits were a draw to work at the 72-acre headquarters at 910 Mayer Ave.,  the close-knit community likely kept many people work there. Retirees spoke most fondly of the children's Christmas party hosted by the Mayer family at the Orpheum Theatre and the lifelong friendships forged over years of working together and a common pride in Oscar Mayer.
"A lot of the people in my department grew up together. Everybody was dating, got married, had babies. We literally grew up there," Lottes said. "When you went to the grocery store and you saw Oscar Mayer meat, you were proud. You were proud to say that you worked there."
As of July 31, no one will be working at Oscar Mayer in Madison. Parent company Kraft Heinz announced in November 2015 that the company's headquarters would move to Chicago and the Madison location would shut down entirely.
When the processing facility closes its doors for good, it will mark the end of a close relationship with the city of Madison that has lasted nearly 100 years. "Oscar's," as it's casually referred to by Madison lifers, shaped the city's industrial north and east side neighborhoods, along with much of its blue collar local economy. The company put up $250,000  in 1975 — equal to over $1 million today — to help build the Madison Civic Center. The Capitol Theater was renamed the Oscar Mayer Theater until it reopened in 2004 as part of the Overture Center.
Mayor Paul Soglin said the theater funding was a surprise at the time because up until that point, Madison had a "poor record" in terms of large private gifts for civic activities.
As its closing looms, employees, neighbors and city officials wonder what will become of the towering facility, which serves as a symbolic gateway between Madison's east and north sides.
The end of Oscar Mayer operations there severs an identity for a large part of the city built over generations.
"It's a part of us," Lottes, who retired three years ago, said. "You leave as part of a family." 
Company values 
Oscar Mayer's roots as a family-owned company contributed to how its corporate leaders prioritized family values and treated their employees.
"It's a small company in that it retains the traditions of quality and integrity and close personal relationships established by the co-founders when they started business on its way before the turn of the century," Oscar G. Mayer Jr., president in 1963, said on the company's 80th anniversary.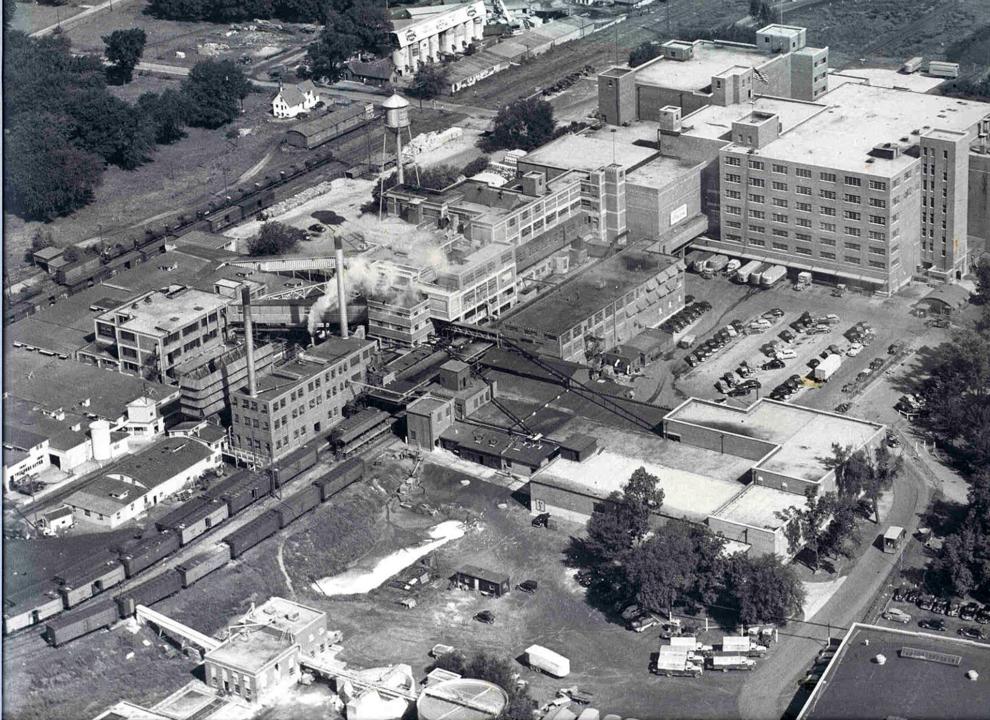 When the Bavarian patriarch Oscar F. Mayer immigrated to the United States in 1873, he worked as a butcher boy in Detroit and then in Chicago's meat industry. Oscar F. soon started his own company with his brothers Gottfried, well-versed in "wurstmaking," and Max, who kept the books.
Their company grew throughout the early 1900s. At the same time, a group of farmers started the Farmers' Co-operative Packing plant in Madison in 1917. The Co-Operative Educator, literature from the co-op, called the plant an "epoch" in the co-operative movement among farmers in southern Wisconsin.
"Very careful preparations have been made and plans studied and adopted so that the hog will be taken from the producer, shipped to the Farmers' Packing plant and manufactured, all along cooperative lines," reads the first edition of The Co-Operative Educator.
That age quickly ended when the operation shut down in 1919 with $55,000 in debt. But Madison's meatpacking days were just beginning when Mayer's son, Oscar G., initiated the purchase of the co-operative later that year. He first heard the small plant was up for auction when visiting his fiancee in Madison.  
Adolph C. Bolz, senior vice president in 1958, attributed the company's success to the farmers and area residents who worked at the plant. His son John Bolz, who goes by Jack and still lives in Madison, remembers how on one hot summer day his father provided refreshments for the slaughterhouse employees who were having a rough time working in the heat.
"The employees just said, 'I've had it,' and walked off the job. When they walked out of the gate there was a whole bunch of beer trucks, beer kegs sitting there," Bolz said.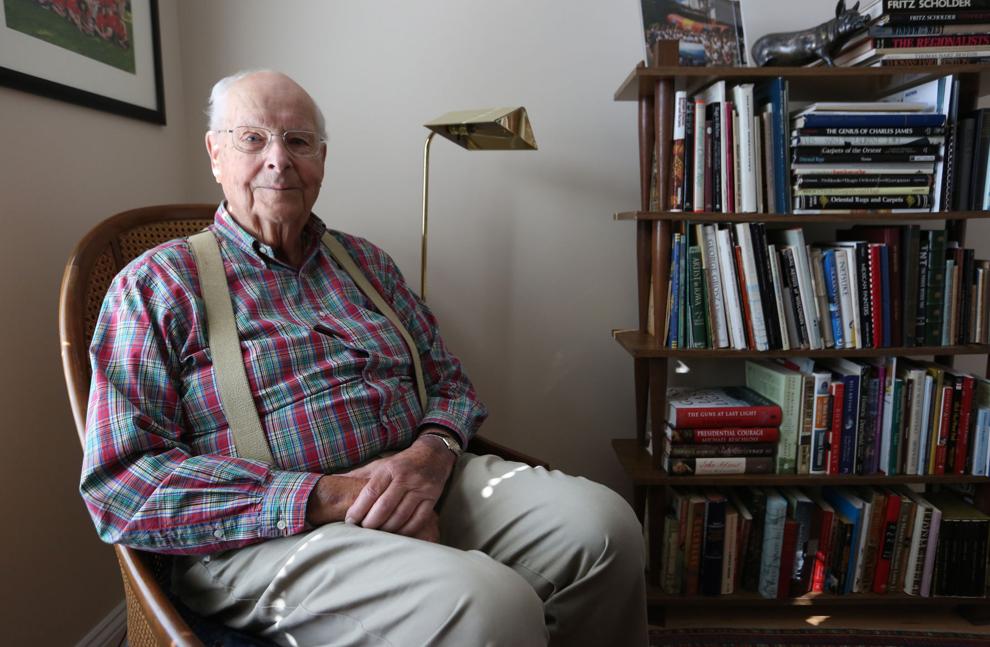 Jack Bolz retired as the vice president of corporate affairs in 1984, when General Foods came on the scene. His Oscar Mayer roots are visible today in his home office, which includes memorabilia such as a needlepoint illustration of a hot dog his mother made, framed family photographs taken in front of an Oscar Mayer Wienermobile and a silver-plated inkwell shaped like a pig that stood on his father's desk.
Growing up, he worked many of the lower level jobs at the plant, which Bolz said helped him understand the business.
"I've made sausage, I've cured hams, I was in the slaughter lines, I've split hogs," Bolz said, explaining how it's better to use an axe rather than a saw to minimize bone dust and get better cuts of meat.
Remarking on the headquarters' closure, Bolz acknowledged "it's a sad day" but that this type of consolidation is happening across other industries, too — more machines and fewer people.
"It's been a good ride, and a lot of people did very well," Bolz said. "I know we took care of our employees." 
'Everyone knew everyone' 
Frank Alfano was one of those employees. He began working at Oscar Mayer in 1965 as an engineer and said he learned how to appreciate people from the Mayers.
"I remember (Oscar G. Mayer Jr.) saying to this day, without production people they wouldn't be anything," Alfano said. "You always had to make sure the production people were happy. If they didn't make a good product, it wouldn't sell, no matter how much fancy marketing … you do."
Today, Alfano is a member of the Retired Employees Are Dedicated Individuals (READI) volunteer group, which began about 20 years ago.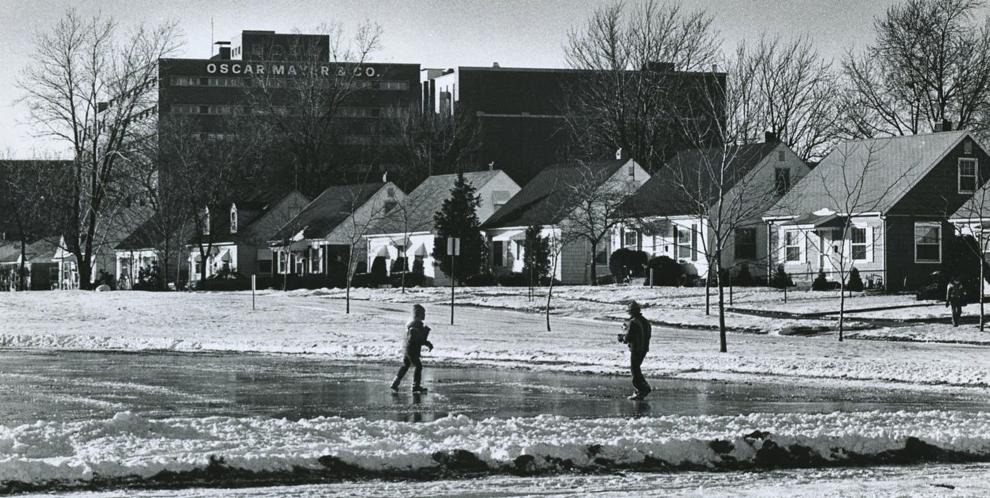 "It's actually from people working at Oscar's that considered Oscar Mayer their family," Alfano said. "When they all started to retire, they wanted to continue to be friends and involved."
On a recent Tuesday in April, a group of READI volunteers gathered to assemble gift bags for an American Heart Association event. Lottes, Delores Ebert and Tom Parker reminisced about their time at Oscar Mayer with the easy familiarity that comes from years of friendship.
"It truly was a wonderful place to work," said Ebert, who retired in 1996 after 30 years at the company. "It was a family. Everyone knew everyone."
"When you see somebody from Oscar Mayer, it's like you're seeing a lost family member," Lottes added.
Today, the Madison plant is employing fewer than 300 people to assist with closing the facility, which includes disassembling and redistributing equipment throughout Kraft Heinz's other factories. Production of round cold cuts ended March 31 and liver cheese loaf stopped April 14, said Michael Mullen, Kraft Heinz's senior vice president of corporate and government affairs.
"As always, we remain committed to treating our people with the utmost respect and dignity," Mullen said.
Remaining employees have the choice to retire or transfer to another factory in Davenport, Iowa. About 20 people are seriously considering the move, United Food and Commercial Workers Local 538 president Doug Leikness said.
"People are really getting fearful of that option," Leikness said. "Even though there's a carrot at the end, it's a tough job to do and to move maybe just yourself, maybe your family."
Those who are 50 and have worked for the company for at least 20 years are eligible for retirement benefits such as a double-pension and bonuses.
Leikness, a third-generation Oscar Mayer employee, recently turned 50 and has worked at the company for 30 years, meeting the retirement requirements. He first started at the plant in 1985 after he graduated from high school, doing everything from production work to manning the first line producing Lunchables, a single-serve packaged meal product. He eventually worked in the facility's power plant.
He said he was somewhat surprised at the closure news. During the past five years in his role as union president, Leikness said he was in labor management meetings more often and some jobs were combined or eliminated.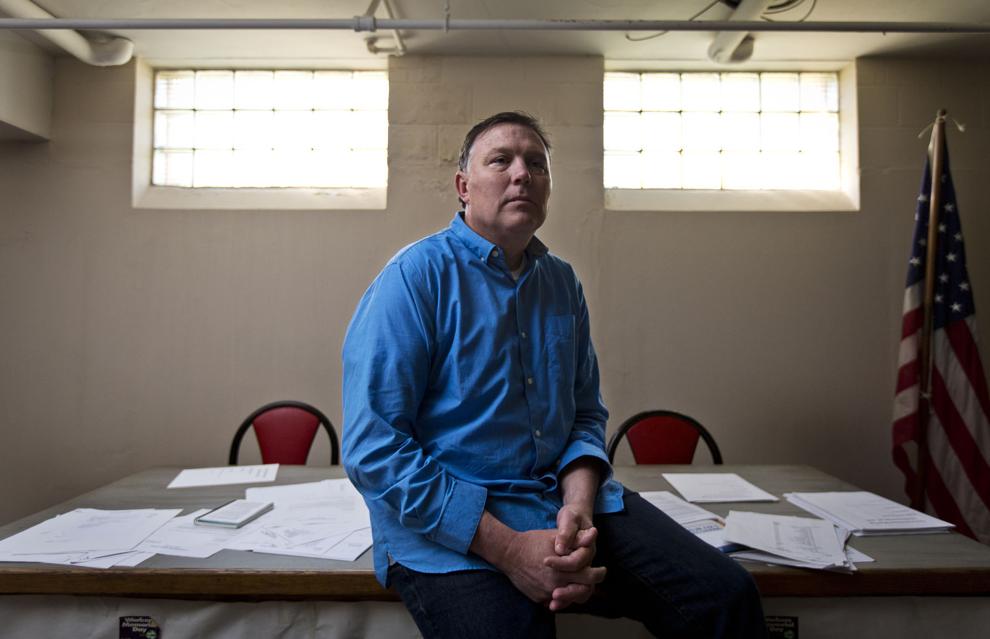 To meet demands of management, Leikness said Oscar Mayer employees, mostly an older workforce, worked to save the company money. But it didn't pay off.
"We worked our people harder, longer, injured people, and it's just all for naught because  ...  they're going to close it," Leikness said. 
Retirees Parker and Ebert express their frustration through decisions at the grocery store.
"I switched to Hunt's ketchup, and I haven't bought an Oscar Mayer hot dog since," Parker said.
Ebert makes a point not to purchase Oscar Mayer products anymore but does make an occasional exception for its braunschweiger. 
Oscar Mayer's 'transformative' effects 
Not only has Oscar Mayer left an imprint on its employees, the headquarters location contributed to the development of Madison's east side neighborhoods. Local architecture historian and UW-Madison professor Anna Andrzejewski described the meatpackers' presence as "transformative" for the city.
"To have meatpacking and a big company come (to the east side) and create such a presence really locked in the idea of this working class industrial east side," said Andrzejewski, who is also a member of the Madison Landmarks Commission.
Other industrial east side employment centers included the Deering Harvester Company, Advance Thresher Co., Fauerbach Brewery and French Battery Company, which Madison residents would recognize as Rayovac.
"It really was a thing where it was a catalyst for housing development," Andrzejewski said.
The Eken Park neighborhood in particular benefited from the presence of many Oscar Mayer employees, Andrzejewski reported in a publication for the Vernacular Architecture Forum.
The Capital Times reported in 1924 that the residential district "promises to become one of the most popular home sections" on the east side. Many standardized models on Coolidge Street, originally developed by John Tilton, reflect a connection to the neighboring industries.
Andrzejewski said some houses in the area came with features for hanging laundry, a necessity if someone in the household worked in slaughtering.
Renee Walk, who lives a few blocks from the plant in the Sherman Neighborhood, described a utilitarian shower that was in her basement, meant to be used by factory workers to clean up after work. She has remodeled the house and removed the shower.
Some byproducts of living next to a meat producer were more obvious.
"My house used to smell like hot dogs on Wednesday mornings," Walk said. "That was kind of the fun little quirks of my neighborhood."
When the neighborhood was officially annexed by the city, along came sewer development, water service and even a streetcar. Oscar Mayer later paid the private streetcar line to expand to the north side, helping out its employees with a new mode of transportation to their workplace.
"In all those ways, physically (Oscar Mayer) transformed Madison," Andrzejewski said.
Local utilities will take a hit once the headquarters closes. Madison Gas and Electric made about $3 million, net, from Oscar Mayer in 2016, said MGE spokesman Steve Schultz. That number will drop significantly once the plant closes.
Dave Taylor, director of ecosystem services for the Madison Metropolitan Sewerage District, said he expects zero revenue from the Oscar Mayer facility in 2018, compared to about $510,000 in 2015.
Oscar Mayer was a major customer of the Madison Water Utility. When it was in full production, the site used 30 to 40 million gallons of water per month, according to public information officer Amy Barrilleaux. It used 41.6 million gallons during the first three months of 2017 — a 54.7 million decrease from 2014 that means about $137,000 less for the water utility. Once the plant is completely shut down, Madison Water Utility will see an estimated $1 million drop per year in revenue, Barrilleaux said.
As an architecture historian, Andrzejewski said she views the closure of the facility as a potentially transformative moment for Madison.
"Whenever major changes happen, they have these ripple effects ," Andrzejewski explained. "We think about that largely in economic terms, but I think in this case, we're talking a huge parcel of land that was an economic generator but what does that mean for the use of that site projecting forward?"
She speculated that redevelopment of the site could affect the areas around it, potentially in residential development.
"We can look at 100 years ago when Oscar's came in and you can see the effects," Andrzejewski said. "The same thing could happen as we think forward about what that's going to be."
Showing her historian side, Andrzejewski said an effort should be made to document the site and buildings before they disappear.
"Before we think about redevelopment, we have to think about capturing our history," Andrzejewski said. 
'Nostalgia can stunt us'
Though the closure of Oscar Mayer represents an official end to the stable industrial employment the company brought to Madison, Ald. Larry Palm, District 12, said most of the effects have already been felt by the community.
"Substantial amounts of jobs have already been lost, the office has already closed," Palm said. "The good news is these effects have happened over the last 20 years, plus the capacity of those jobs have allowed people to move out of their neighborhood."
In February, the Wisconsin State Journal reported Reich Brothers Holdings, which buys and sells manufacturing facilities, is considering buying the property, and Soglin confirmed the company is still involved.
Soglin said Oscar Mayer's closure is a "setback" for manufacturing jobs in the community but that it's a goal to ensure food processing jobs remain in the city. He said the city is looking for a business that will bring a lasting, solid employment base to Madison.
"We want a diverse workforce," Soglin said. "Food manufacturing and production has always been a part of our economy. We know that it will be part of our economy in the future."
Housing and retail may follow around the periphery of the site after the main development is identified, Soglin said, but jobs are a priority for the city.
A group of neighbors who founded Organizing Strategic Community Action & Representation (OSCAR) is adamant about wanting to see something done at the site.
"We do not want a big dead space," Sherman Neighborhood resident Dolores Kester said. "Longer term, we want something there that's going to bring value to our neighborhood."
Palm said the city is working to adopt a resolution that would be more explicit in articulating the city's goals for the site. He said an economically viable approach could be to attract multiple smaller companies with growth potential that would provide jobs.
"I think ultimately the north side can emerge stronger because of it, especially if we're able to build multiple industries on the site," Palm said. 
He is blunt about Oscar's legacy.
"At some point in the probably not-so-very-near future, it will fade into memory," Palm said. 
The emotional connection to Oscar Mayer runs deep, but Palm warns not to let that blur a vision for the site.
"One of the reasons why we're a strong city: we invest and we engage and we reinvent ourselves," Palm said. "From a city and an economic perspective, the nostalgia can stunt us."
Share your opinion on this topic by sending a letter to the editor to tctvoice@madison.com. Include your full name, hometown and phone number. Your name and town will be published. The phone number is for verification purposes only. Please keep your letter to 250 words or less.