Lucy, a 21-year-old University of Wisconsin-Whitewater student, is lying beneath a mobile of paper cranes and a ceiling tile painted with a sunset scene, covered by a hooded sweatshirt and a paper sheet. A nurse describes what she sees on an ultrasound screen, including measurements of the fetus and its heartbeat. She asks, as the law requires, if Lucy would like a photo of her womb.
Like most women seeking abortions who undergo a state-mandated ultrasound at Madison's Planned Parenthood clinic, Lucy says no. A few, like Johana, a 25-year-old Beloit woman, say yes.
Lucy is 10 weeks and two days pregnant, which means her only option to end the pregnancy is an in-clinic suction procedure. She's nervous, but confident in her decision.
The nurse asks if she has a plan for birth control after the procedure.
"I was on the pill for a while, but that didn't really work out," Lucy says with a grimacing smile.
Lucy is one of six women to pass through the secured entrance of the abortion clinic on Madison's east side on a mid-September Thursday who have allowed a reporter to accompany them during their appointments. All but one are here for the first of what will be at least two visits; the other is on her second.
A seventh woman, who is happy to talk but in a rush, is here for an ultrasound. She's planning to have her baby, but couldn't schedule an appointment soon enough at her doctor's office. Several others declined to speak with a reporter.
Each woman who visits the clinic seeking an abortion is asked the same two questions: "Are you aware of all your options for your pregnancy? And are you feeling firm in your decision to end the pregnancy?"
Each question is answered with a yes.
None of them would say she wants to have an abortion, but each one is ready to move forward with the procedure.
The Madison clinic is one of three facilities providing abortions in Wisconsin. Planned Parenthood opened a new abortion clinic in Milwaukee last month, which will replace an older facility in the city. Affiliated Medical Services also offers abortions in Milwaukee.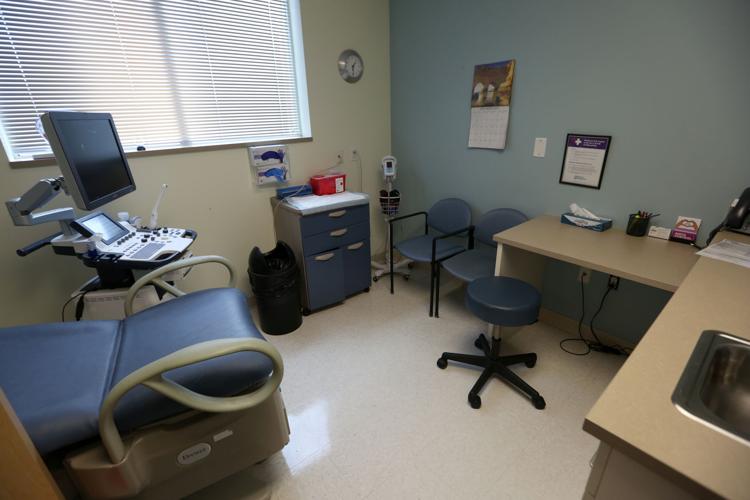 "There are 3 million women of reproductive age in this state, and three clinics that provide this procedure — only in urban areas," says Jo, a registered nurse who started practicing at Planned Parenthood in 2015. "I think that there's a perception that only urban women need to access abortion care and the reality is that this is a huge, huge problem for a very large, under-served population throughout our state."
Growing up about 30 miles from Madison, Lucy says she always had access to birth control and health care. Her only experience with Planned Parenthood, before this, was driving a friend to the clinic to get birth control.
"Where I grew up, Planned Parenthood was kind of like a dirty place. Not dirty, but you had that picture in your mind of, you go to a place and get a baby knocked out of you. It's a little off-putting, I guess," Lucy says. "But it's my only option right now. And I think it's the best option."
She continues, "It wasn't like a huge, staggering jolt to come here. It feels like a regular doctor's office."
In her last year of college, Lucy is student-teaching now — constantly surrounded by children. She wants some of her own, someday.
"But I don't know, the timing just isn't right. It wasn't planned," she says. "And even if I decided to have a baby, I'm lucky enough to have really supportive family and a really great boyfriend and a job and everything, so it wouldn't be the end of the world. But it wouldn't be the right thing."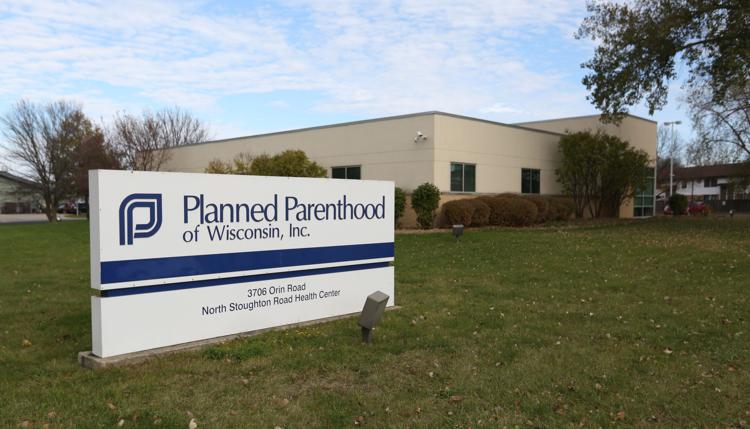 With the exception of the protesters outside — just a few people quietly praying on this unseasonably warm day — and the security guard at the door, the Planned Parenthood clinic feels like any other doctor's office. But frustration flows within its walls, an undercurrent that bubbles to the surface when a nurse prints off a document she is required by state law to share with patients that she believes contains medically inaccurate information, or when a college student asks a nurse to explain which parts of their discussion are dictated by state law rather than medical standards.
Shannon*, a 21-year-old UW-Stevens Point student, interrupts the nurse several times with these questions. She wants to know what the nurse means by "probable post-fertilization age" and how that's different from the other age — gestational age — she was given for her pregnancy.
"The way pregnancy is measured in obstetrics is from the last menstrual period," the nurse explains, adding that Shannon measures at six weeks and six days. "The state of Wisconsin wrote a law that we need to disclose to you what they call the probable post-fertilization age of the pregnancy, which is an estimation of when conception occurred. That usually happens about two weeks after the last period."
"It pisses me off. You know? It makes me wish that there were more women in politics," she says. "And it makes me feel like there's not an understanding, like there's not empathy, like they're not trying to understand things from the perspective of a senior undergrad student who's trying to continue and get her degree and have a life that doesn't involve having a child when she's 21. It seems very behind the times, and it makes me really uncomfortable, too. Because, like I said, it just makes me trust the system less."
When Rep. Joan Ballweg, R-Markesan, hears that, she points out that there are men and women on both sides of the issue with strong feelings about abortion.
"There are many of us, mostly on this side of the aisle, but there are many of us who just see fundamentally that that is life. And although it can be unplanned and it can throw a real monkey wrench into your life … I don't see pregnancy as being a debilitating condition. It is something that is temporary; women go through it successfully the majority of time," Ballweg says. "There's always the option to have that baby be given up for adoption. There are a lot of families who would like to have that newborn."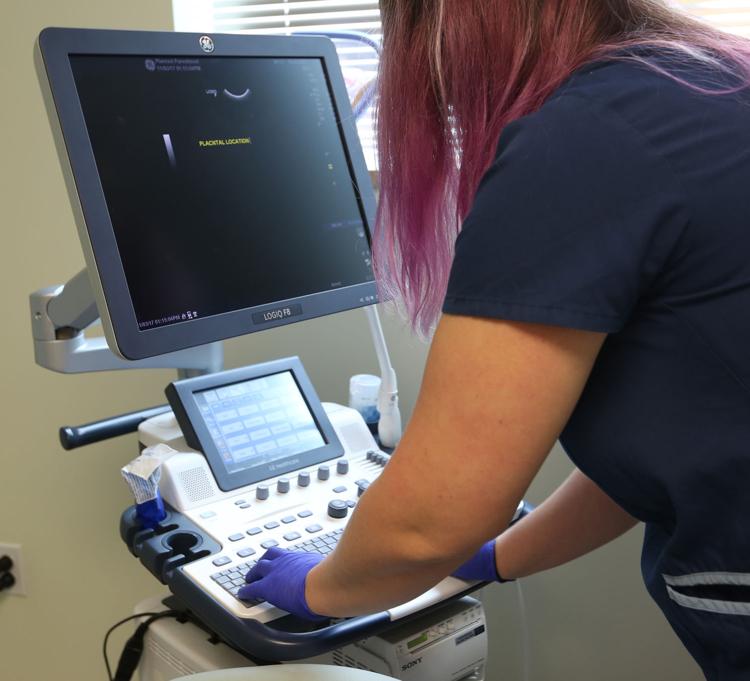 In 2012, Republican Gov. Scott Walker signed a law banning telemedicine abortions — a practice by which women take the required doses for a medication abortion at home, with support from a doctor by webcam — and implementing additional measures designed to ensure women seeking abortions are not coerced. The law requires the pills for a medication abortion be given to a woman by the same doctor she sees for her state-mandated counseling appointment.
The following year, Walker signed a bill requiring women to undergo an ultrasound before having an abortion. Women are read a script describing what is on the screen and given the option of viewing it. The same law also included a requirement, later blocked by the U.S. Supreme Court, that abortion providers have admitting privileges at a hospital near their clinic. Two years later, Walker signed a 20-week abortion ban into law.
"There is no other field of nursing or medicine that is regulated in this way," says Jo, the Planned Parenthood nurse. "I think it really does affect how our patients are able to access our care."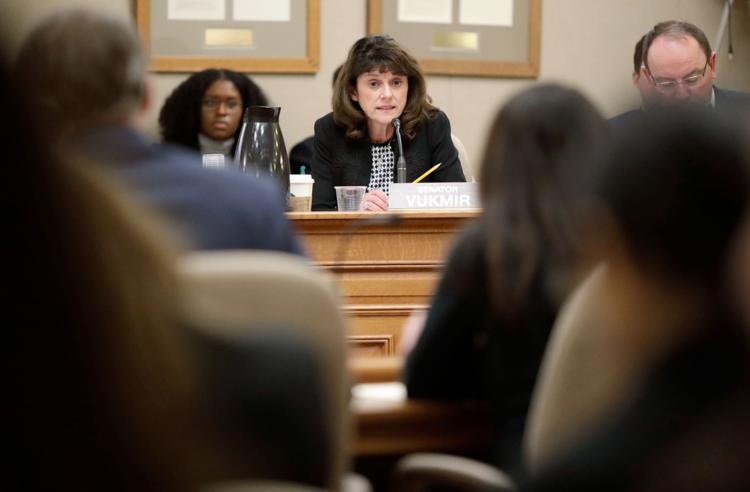 The doctors and nurses at Planned Parenthood try to make clear to their patients what parts of their appointments they believe are medically necessary and what they are required to say and do under state law.
Some of these state-mandated actions don't bother the women on this Thursday. Nearly every woman interviewed says she wasn't affected one way or another by the ultrasound, but worries it might have been a difficult experience for others.
What gets to these women is the waiting. Most of them are aware of the 24-hour waiting period — but after the first 24 hours has passed, it can still be anywhere from a few days to a few weeks before a patient can return. For a woman who chooses a medication abortion, state law requires she see the same physician she saw at her first counseling visit.
Sara, a 20-year-old UW-Madison student who wants to be a doctor, is here for her first dose of the medication abortion. State law requires the ob-gyn who saw her for her counseling appointment must watch her take the first pill — mifepristone. She will take the second one — misoprostol — on her own at home.
It's been four weeks since Sara's counseling appointment. She's seven weeks pregnant now.
"You have to see the same doctor because of state law, and that's pretty hard because I have school," she says. "I just think it's ridiculous, because the people who make these laws just contradict themselves. If you don't want people to get abortions so far along, then make it easier to get an appointment … I think people think it's a super easy decision, but it's not, obviously."
Johana, the 25-year-old Beloit woman, is here with her boyfriend. She is eight weeks pregnant and she just started a new job. It's hard to take time off of work and even harder to find someone to care for her two kids. She is struggling to schedule her next appointment early enough in the day so she can make it back home in time to pick up her kids from school.
Johana has opted for the medication abortion, but the next available appointment is one week away. Her nurse explains that between nine and 10 weeks, the effectiveness of the medication abortion drops down to about 93 percent.
"I thought … I could come in the next day or even the Monday after and just see the same provider," Johana says. "I just think if I had the ability to see another provider it would be better."
Claire*, a 27-year-old Madison woman, says she feels fortunate she didn't have to worry about child care for her 5-month-old daughter. Her boyfriend, the baby's father, is watching her while she's at the clinic.
Claire decided to wait until she was done nursing her daughter to resume birth control. Nursing mothers are encouraged not to use contraceptives that include estrogen. She had been told — inaccurately — she couldn't get pregnant while she was nursing.
"I just want to take care of her (our daughter) right now and do a good job and be responsible. I want more babies, but not right now," she says.
Claire says she felt "awkward" when she called her Dean Medical Group provider and learned she could not get an abortion within the SSM Health system, nor would her insurance cover it.
"It seems like everybody shames Planned Parenthood. But it's like, they're there for you for everything, not only abortions. This is the only place, and thank god we live in Madison," she says. "I wish they could do a better job, but I feel like they have restrictions and they're just doing everything they can do for us. I don't know why it's the law. It's your body and your choices and stuff."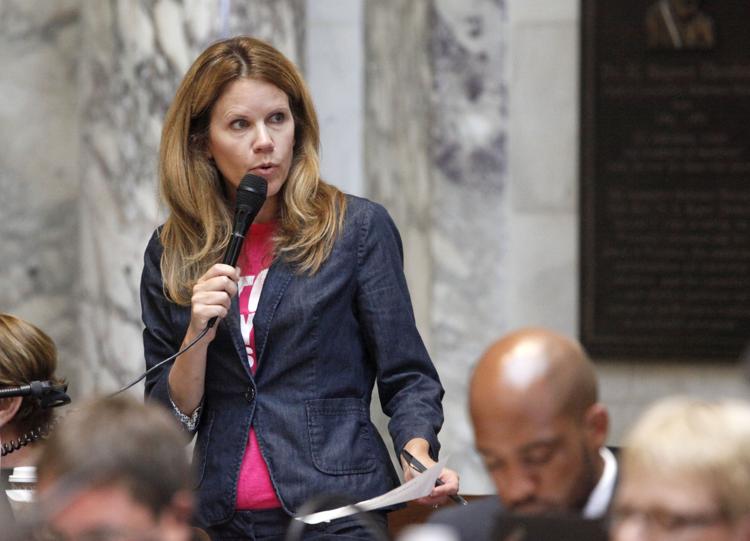 One of three ob-gyns working at the clinic sits down across from Lucy, the UW-Whitewater student, and describes the risks of the in-clinic suction procedure.
"Abortion is a very safe medical procedure, with complications less than 1 percent of the time," says the ob-gyn, who asked not to be named.
The risks include perforation of the uterine wall and an infection in the lining of the uterus, she says. Sometimes, some fetal tissue is left behind.
"The state lawmakers also talk about danger to future pregnancies and infertility as an outcome of having an abortion, and medically, I would disagree with that," the doctor says.
She moves down the list of warnings state law requires her to give, which includes the risk of "psychological trauma."
Wisconsin is one of 22 states that require abortion providers to offer counseling on the potential effects an abortion may have on a woman's mental health. According to the pro-abortion rights Guttmacher Institute, Wisconsin's counseling "correctly reports (the) range of emotional responses," as opposed to eight states that focus on describing negative emotional responses. A study published by JAMA Psychiatry last year found that, over a period of five years, abortion did not have a negative impact on women's mental health.
"I think they're talking about the risk of regret. And sadness and regret are different. Some people feel sad about having an abortion and some people don't," the ob-gyn says. "But we know that regret is different, and that if women have enough time to think about their decision and are confident that they're doing what they need to do, even if they feel sad about it, that the risk of regret is really low. So we constantly ask if you're confident of your decision."
Doctors take slightly different approaches to discussing the list with patients, but each is consistent with his or her approach from one patient to the next.
"Well, I certainly don't care what the state says about it," says Molly, 29, of Madison, who is having her second abortion. "I appreciate what Planned Parenthood does. Even when they're telling me, it's like, 'I know you don't like this, either.' I understand how laws happen."
Sen. Jon Erpenbach, D-Middleton, says the laws insult the intelligence of women and their doctors.
"They don't have the same respect for women as they do for men, because if they did, they would leave them alone when it comes to making health choices. They would get out of the way when it comes to medically accurate facts," Erpenbach says of Republican lawmakers.
Ballweg says it's difficult to hear her views framed as "anti-woman."
"I am a woman here ... but first I'm a legislator, and I have my own outlook on things. I have constituents to represent that, in my part of the world, this is very much an important issue," Ballweg says.
Sen. Leah Vukmir, R-Brookfield, argues that informed consent is "pretty much standard operating procedure" for any medical procedure. While Vukmir, a registered nurse, was raised to oppose abortion, she says her health care background has played a large role in her approach to the issue. She recalls a moment in the 1980s, when a colleague expressed disbelief that Vukmir could be "a nurse and … pro-life."
"It's precisely because I'm a nurse that I'm pro-life," she says. "This is what we do; we save lives. There never was a question for me whether or not I would support legislation to protect human life, because it's professionally what I've always done."
Abortion has been legal in the United States since the U.S. Supreme Court's 1973 decision in Roe v. Wade. Among the disagreements between those who oppose it and those who support abortion access is whether the procedure is "health care."
"I think abortion care is such an important piece of caring for women over the lifespan and there are just not a lot of places that do it," Jo, the Planned Parenthood nurse, says. "I continue to do this work because our patients need it, and I get to work with people who are so committed to the wellbeing of women in this state."
The rate of induced abortions performed in Wisconsin declined by nearly 23 percent from 2010 to 2016, according to the state Department of Health Services. About one-third of the abortions performed in 2016 were for women ages 20-24.
Abortion rights advocates say the drop is due to women having access to contraception, which leads to fewer unintended pregnancies.
Jo argues laws limiting access to abortion don't deter women from having abortions, they just make it more difficult and more expensive.
"While the laws, I think, are designed to make it much more difficult for folks to access this care, when people know what's right for their life and what's best for their future … they are determined to get the care that they need," she says.
But anti-abortion activists attribute the decline to the laws they have passed and their efforts to "change hearts and minds."
Chelsea Duffy, legislative director for Wisconsin Right to Life, notes the state's abortion rate dropped by 10 percent the year after Walker signed the ultrasound requirement into law.
Matt Sande, legislative director with Pro-Life Wisconsin, says: "We hope that when we talk about (these issues), when we lobby on them, when we put out press releases and engage the public on this discussion, that it will personify the preborn child so people realize that there is a life here."
While Sande argues abortion is not health care, he says as long as the procedure is legal, it is appropriate for the state to require women be informed of the risks and their options, and to implement a waiting period. The hope is that some will be dissuaded, he says.
"The intent is to reach out to women and provide them with resources and help them make life-affirming choices," says Rep. André Jacque, one of the Legislature's most prominent anti-abortion lawmakers.
Ballweg and Jacque say the state should make an effort to support women who opt to have a child resulting from an unplanned pregnancy. Duffy adds that her organization offers emergency grants for new mothers who are struggling financially.
With few exceptions, the doctors and nurses working at Planned Parenthood on this Thursday have requested anonymity. Most of them say they have children in public school, and they want to spare them from harassment and threats.
A bill included in a package recently proposed by two Democrats would provide training for law enforcement agencies to prevent harassment and violence toward patients and providers at reproductive health clinics. Erpenbach refers to a 2015 law that bars people from following, photographing or recording hunters, aimed at animal rights groups.
"If you're hunting, I can't take pictures of you or intimidate you or anything like that. But if you're walking into a clinic and you happen to be a woman, I can intimidate you, I can protest you, I can film you, I can do all of that stuff. I have to be at a distance, but I can," Erpenbach says.
The other two bills proposed by Erpenbach and Rep. Chris Taylor, a Madison Democrat and former policy director for Planned Parenthood, would repeal any restrictions on abortion access that are "not grounded in medical science or widely accepted as medical best practices" and declare that patients have a right to receive medically accurate information.
The bills have virtually no chance of being considered by the Republican-led Legislature. Erpenbach and Taylor are realistic about the prospects, but say it's important for Democrats to offer alternatives to the majority party's policies.
The package offers Democrats' vision for what reproductive health care should be, Taylor says.
"It should be patient centered, it should facilitate the relationship between the patient and the provider, it should allow the exchange of accurate information and it should allow for getting health care services that help you, that expand your opportunities, that expand your health, and aren't punitive," Taylor says.
Jo says she wishes anti-abortion lawmakers could meet her patients.
"What I have learned working in this job is that the women of Wisconsin are smart and resilient and far, far more capable than these laws give them credit for," she says. "The women of Wisconsin are able to know their lives, their families and what's best for them."